Kyoji Horiguchi Is Officially A Free Agent
Kyoji Horiguchi Is Officially A Free Agent
UFC flyweight Kyoji Horiguchi is officially a free agent having rejected a new contract offer by the UFC
Feb 17, 2017
by Jim Edwards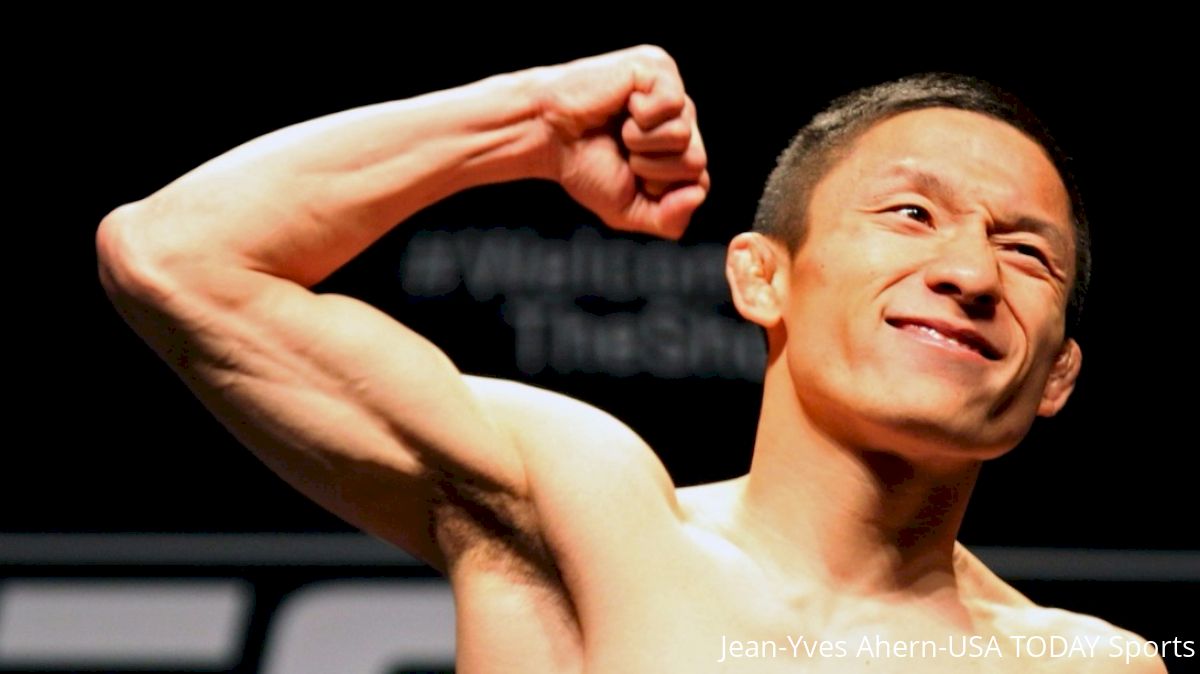 It's official--Kyoji Horiguchi is a free agent.
FloCombat reached out to Horiguchi's management team earlier this week following a report on Twitter by Jason Coles (
@MMASun
)
[tweet url="https://twitter.com/MMASun/status/831912709016936449" hide_media="0" hide_thread="1"]
Horiguchi's management team informed us their client had not been released from the UFC, but rather he'd received an offer and not found it acceptable. They also told us he is now officially a free agent.
The Japanese flyweight competed for the UFC flyweight title back in 2015 at UFC 186. That evening, Horiguchi was defeated via armbar submission in the final second of the fifth round by champion, Demetrious Johnson.
Since then, the 26-year-old has bounced back well recording victories over Chico Camus at UFC Fight Night 75, Neil Seery at UFC Fight Night 87, and most recently Ali Bagautinov at UFC Fight Night 99 last November.
The American Top Team man is considered one of the few flyweight prospects around that could be a legitimate threat to Johnson and his pursuit of Anderson Silva's current record of ten consecutive UFC title defenses.
Horiguchi's team informed us they turned the offer down not just because of the money on the table, but also the unclear direction for Horiguchi's future fight schedule.
Horiguchi is now said to be open to offers and his management plan on meeting Bellator and RIZIN soon to discuss potential deals.