Valor Fights
Edward Massey Aiming to Capitalize at Valor Fights 40
Edward Massey Aiming to Capitalize at Valor Fights 40
The official preview for Valor Fights 40 streaming live on FloCombat this Saturday night.
Feb 9, 2017
by James Lynch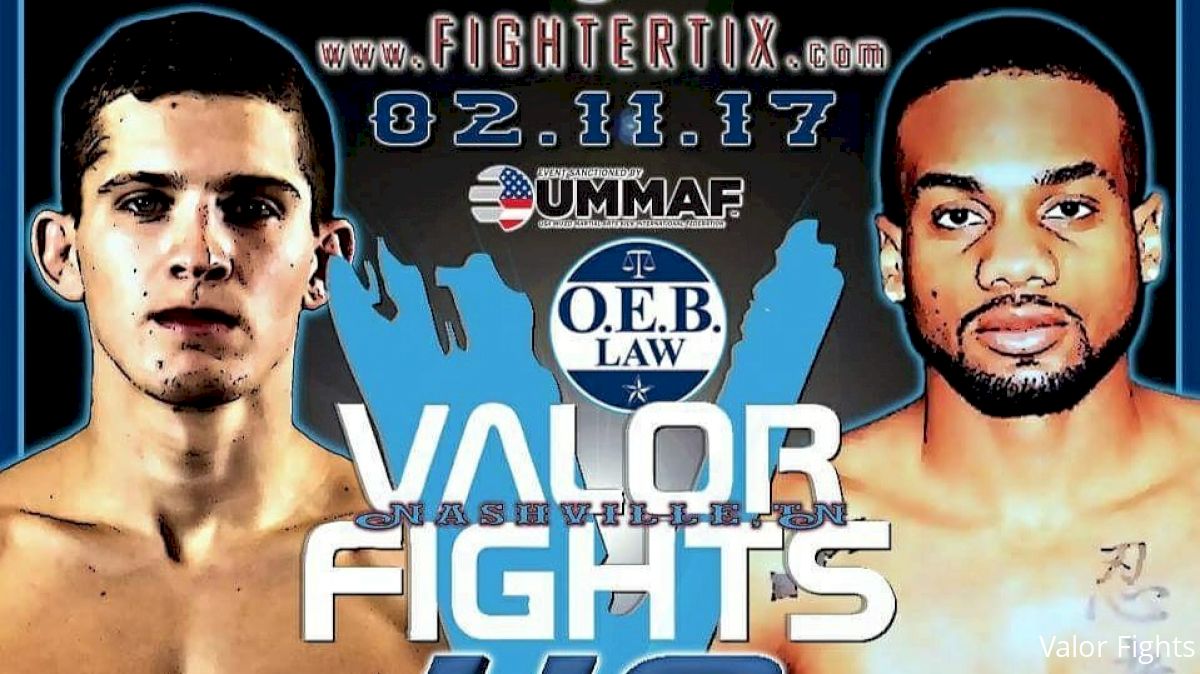 Valor Fights 40 emanates from the Nashville Fairgrounds Arena in Nashville, TN this Saturday and airs l
ive on Flo Combat
. Here are three reasons to watch.
Massey looks to stay unbeaten
With Nathan Maness withdrawing from his title fight with Ronnie Lawrence due to injury, 22-year old bantamweight standout Edward "The Ninja" Massey faces Zac Cooper in this replacement main event. Massey (3-0) made his professional MMA debut last year and racked off three straight wins over Russell Johnson, Michael Erosa and most recently Ace Samples at Valor Fights 38 back in November. Cooper (3-2) had his three-fight win streak snapped in his last outing, suffering a unanimous decision loss to Rusty Crowder at NFC 90. The 23-year old makes his second appearance for Valor Fights as he fought last year at Valor Fights 35.
UFC veteran puts his grappling skills to the test
UFC and Bellator veteran Roli Delgado faces off with Tennessee's Bryan Tidwell in a high-level grappling match. The Ultimate Fighter Season 8 competitor hasn't fought in the cage since 2012 and looks to display his superior ground skills on Saturday night. If you're a fan of Submission Underground here on Flo Combat, you won't want to miss this matchup!
Alexander looks to lay down the law
Murfreesboro Police officer Charlie Alexander faces off with "GQ" John Henning in a 150-pound catchweight affair. Alexander (0-1) is a former amateur champion for Valor Fights and recently spent a week training at the prestigious Team Alpha Male camp in preparation for this matchup. The 26-year old dropped his professional MMA debut to featherweight standout Damir Ferhatbegovic last year at Valor Fights 38 and will be looking for his first pro-win. Henning (0-3) also looks to turn things around as he's dropped three-straight fights in his pro-career. The Charlotte, NC native isn't afraid to keep this fight standing, so fans can expect a potential 'Fight of the Night" on Saturday.
How to Watch Valor Fights 40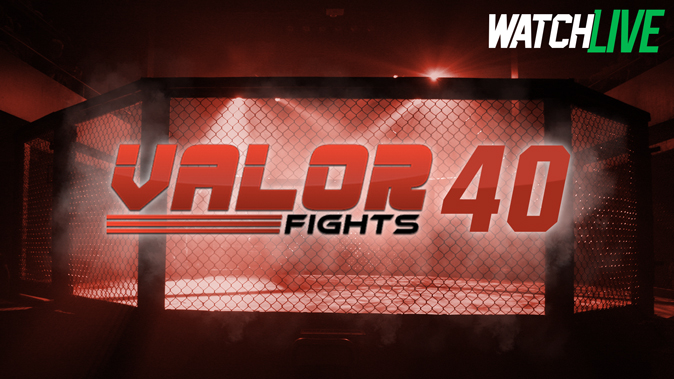 On TV:
Now Available on Roku & Apple TV 4
STREAMING:
Available only on FloCombat. Sign up today for $20 monthly or $150 yearly. Yearly FloPRO access gets you premium content and events from ALL FloSports sites, including FloWrestling and FloGrappling.
Here's a look at the full Valor Fights 40 card.
Pro CardMain Event
Edward Massey vs. Zac Cooper
Co-Main Event
Charlie Alexander vs. John Henning
Grappling Superfight
Roli Delgado vs. Bryan Tidwell
MMA Main Card Bouts
Cromwell Stewart vs. Adam Denton
James London vs. Chachi Tabor
Ryan Riley vs. Cody Jones
Brandon Grimmett vs. Cole Ferrell
Amateur Card
UMMAF Regional Qualifier Final
Jen Clausius vs. Laneisha Vinson
UMMAF National Championship Tournament Regional Semifinal
Ahva Mayi vs. Ace Hill
UMMAF National Championship Tournament Regional Semifinal
Shane Shaffner vs. Ned Spears
UMMAF National Championship Tournament Regional Semifinal
Shane Shaffner vs. Ned Spears
UMMAF National Championship Tournament Regional Semifinal
Pat Crumpton vs. Kegan Agnew
UMMAF National Championship Tournament Regional Semifinal
Megan Poe vs. Fontini Kandris
UMMAF National Championship Tournament Regional Semifinal
Chris Crumpton vs. Jordan Weeks
Nik McGehee vs. Tim Mcever
Clayton Sommers vs. Saif Ateia
Austin Coleman vs. Tyler Howard
Valor Amateur Muay Thai Championship
Doug Morley vs. Steven Summers
Muay Thai
Arturo Salomon vs. Melvin Britton