Neil Magny Accepts Challenge From Jorge Masvidal: 'I'm All For It'
Neil Magny Accepts Challenge From Jorge Masvidal: 'I'm All For It'
UFC veteran Neil Magny wants his next fight to come against recent rival Jorge Masvidal.
Feb 2, 2017
by Duane Finley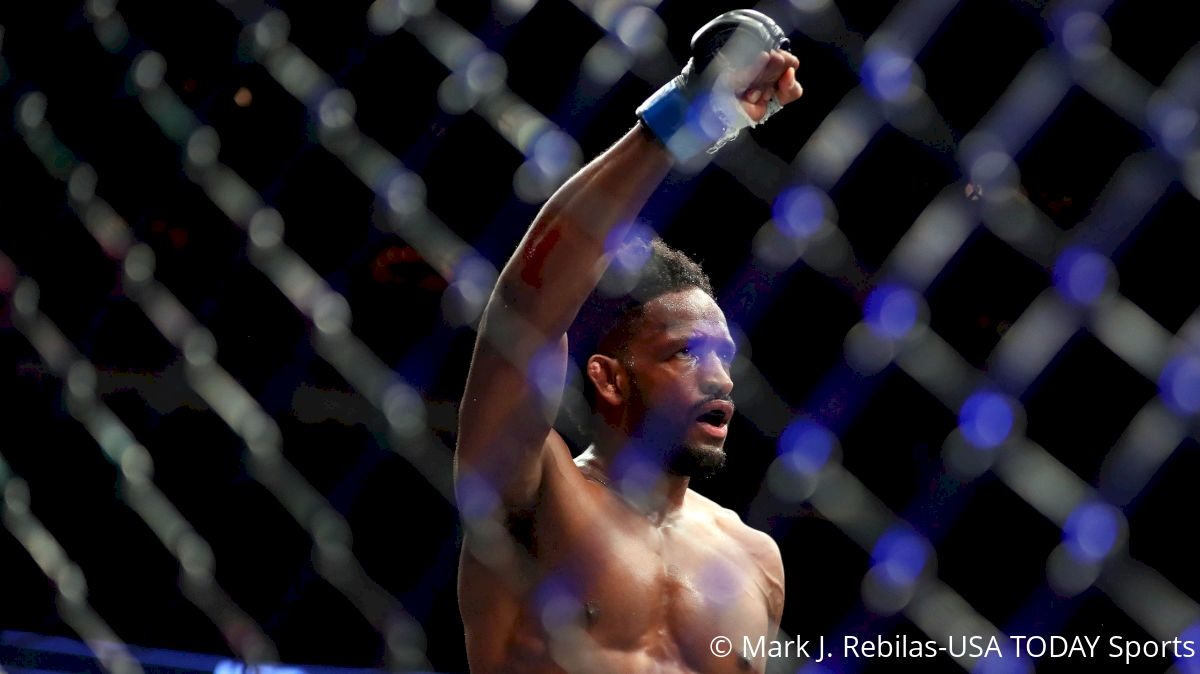 UFC welterweight Neil Magny aims to make 2017 his biggest year yet. Furthermore, the Colorado transplant looks to make it the year he becomes a title contender.
Coming off a win over Johny Hendricks in his most recent outing at UFC 207, Magny is prepared to make a charge up the ladder. Beating a former champion in Hendricks only served to further his confidence, and now he wants to transfer his momentum into a bona fide title run.
And to do so, Magny has the perfect opponent in mind to get fans talking and to snag the attention of UFC brass: Jorge Masvidal.
"
This whole thing
with [Jorge Masvidal] started because he called me out last summer," Magny told FloCombat. "I was supposed to fight [Dong Hyun] 'Stun Gun' Kim and the UFC was looking for a replacement opponent. He called me out, but at the time I had no interest to fight him because he didn't have any quality wins as a welterweight. I'm a guy who wants to fight the best and fight the guys everyone else fears; I had no interest to fight Masvidal at that time.
"He needed to get a few good wins under his belt. Time has gone by and he's done that. He beat Jake Ellenberger and 'Cowboy' [Donald Cerrone], and I was pretty impressed. I was like, 'Damn..this guy can actually throw down and he fights pretty aggressive.' That's when he became the guy I want to fight.
"I know he's dangerous and a tough fight for anyone," he added. "That's the type of guy I want to test myself against, and I'd be excited to fight him."
While Magny would be chasing Masvidal in the rankings, it is "Gamebred" who has been throwing verbal jabs in interviews across the MMA media landscape. Magny is all for doing whatever it takes to make the fight happen, and wants the Miami native to know he's more than happy oblige.
"He can do what he has to do to make this fight happen," Magny said. "I'm all for talking some smack as well, but he and I are in the same position. Guys are running around chasing money fights and he and I are going after what we want. We are both trying to fight for titles and get those big-money fights. Rather than trying to build our money fights off someone else's back, why don't we build our own? Why don't we go out there and put on a good show? I'm all for it.
"It feels good to know I have a guy in the top five who has me in the back of his mind. That definitely shows I'm on the right path as far as being in there and making a name for myself. I'm all about moving forward and making a run at that title. Masvidal is the guy I want to fight, so let's make it happen."
Since coming off
The Ultimate Fighter
​,
Magny has been anything but complacent. The 29-year-old welterweight has kept one of the most prolific paces ever set in UFC history, and he's passed through tier after tier of recognition in the process.
That said, Magny is intent to make 2017 the year he cements himself as a title contender, and he believes a bout with Masvidal is the next step to bringing his ultimate plan to fruition.
"It's a strange time in the welterweight division right now," Magny said. "We have a champion who is chasing money fights over defending the title. You have guys who are coming from other weight divisions looking to come to 170 pounds. I'm looking to put on exciting fights and make the fans demand to have me fight for a title.
"Making a run at the title is my focus this year. I know I've had a few setbacks in years past, but I believe I'm in a good position. I'll take the right fights, line them up and knock them down, and I feel I'll be fighting for the title before the end of the year.
"Let's do it. Let's get Masvidal set up," he added emphatically. "I'll keep moving forward and take a step closer to getting that title shot."
FloCombat's hottest content, delivered to your inbox
Don't miss breaking news, feature stories, event updates, and more. Sign up for the FloCombat mailing list today.