Ben Askren Joins Jon Fitch to Fight for MMA 'Ali Act' Expansion
Ben Askren Joins Jon Fitch to Fight for MMA 'Ali Act' Expansion
ONE welterweight champion Ben Askren joined Jon Fitch in Washington D.C. to fight for the MMA Ali Act Expansion.
Jan 26, 2017
by Duane Finley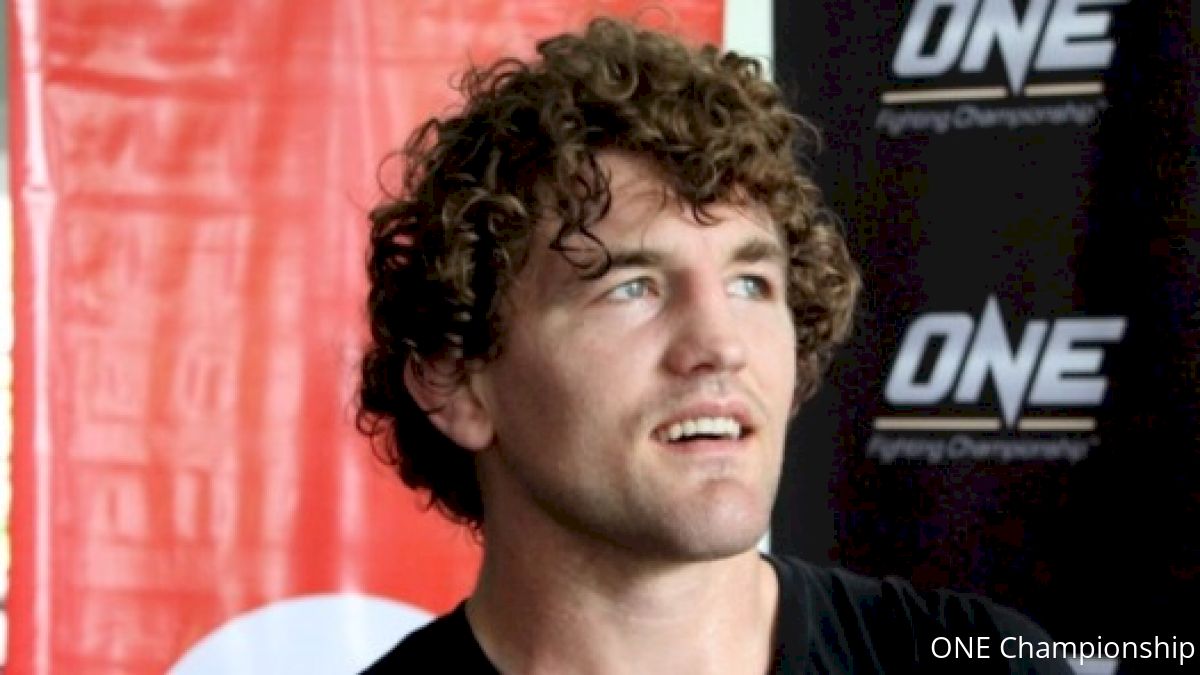 We may not have seen Ben Askren in the ONE Championship cage in a while, but he's been doing anything but sitting around waiting for the phone to ring.
Askren has been busy this week in Washington D.C. not fighting with his fists, but using his mouth to fight for the expansion of the 'Ali Act' to MMA.
"I'm here [Washington] with Randy Couture and Jon Fitch and we're meeting congressmen to explain to them what the 'Ali Act' is," Askren told '
You're Welcome with Chael Sonnen
'. "The 'Ali Act' is a law that protects boxers against promoters and all we want is to do is change the law so it doesn't say 'boxer', but it says 'combative athlete' and then we would have the same protection that boxers do under that law."
The two-time MMA world champion then expanded on what that would mean for mixed martial artists if the law was changed and explained it could open a whole new realm of possibilities for fighters.
"There are a couple of benefits and one of the big things is that the promotions have to disclose their finances," Askren said. "This is important because it would also create independent rankings that would make automatic title shots. So, for example if there is a No. 1 in the UFC and a No. 2 in Bellator, those two could fight and that fight could be bid on by both the UFC and by Bellator and anyone else that would want to bid on it for that matter.
"They [the promotions] would have to disclose their finances so the fighters would be able to negotiate a larger split of the purse. It's exactly what you saw with Mayweather and Pacquiao who made $350m for one fight—if you accounted the total earnings for every mixed martial artist in the history of MMA, I don't know that would equal $350m and they did it in one fight. It makes a lot of sense for us."
Askren then detailed another benefit of what the law would bring to MMA fighters if it was expanded and said it could've helped him back in the day when his Bellator MMA contract run out.
"Another thing that it does is that it protects you from contractual matching clauses which we know both the UFC and Bellator have," Askren said. "That was one of the main issues why I got shut out from both of those parties.
"When my contract came up in 2013 and I was 12-0 and I'd dominantly beat everybody and I was ranked by most ranking people in the top 5 in the world, I pretty much got shut out by both the UFC and Bellator for a few reasons, but mostly because of contractual issues and the matching clause."
Should Askren and co. get their wish and the 'Ali Act' expanded across MMA, it would see a big change in the way the titles in MMA are contested for.
"The sanctioning body and the promotion, in boxing it has to be two different things and in MMA it's the same," Askren said. "The UFC promotes the events and they hold the title which means they can negotiate their rankings the way they want. They can give Conor [McGregor] an immediate title shot at 155 pounds even though he's never fought there—they can do that because that's what they want to do.
"With an independent rankings body, there would be an independent sanctioning body that holds the title and then there would be a promotion. In boxing, you have like your WBO and your WBC and then you have your promoting organization like Top Rank or Golden Boy etc."
Asked about what reception the lobbying had been given by the congressman in Washington, Askren suggested that the feedback so far had been nothing but positive and that he was extremely hopeful that the law could be expanded sooner rather than later.
"Everyone has been very receptive and they understand the clause and they understand what goes on," Askren said. "They are very shocked when we describe some of the UFC's practices. Jon Fitch is out here for example and he used to be ranked No. 2 in the world and wouldn't sign his likeness away for a video game where he got zero dollars—so they fired him and then they started firing him teammates until he re-signed. That's an anti-competitive act at its finest.
"So yeah, it makes perfect for sense for these guys and they get it you know. We've not had a whole lot of resistance to it and every single person we met today has had a positive response to it."