Alessio Di Chirico Faces Eric Spicely At UFC On Fox 23
Alessio Di Chirico Faces Eric Spicely At UFC On Fox 23
A middleweight tilt between Alessio Di Chiricio and Eric Spicely has been added to UFC on Fox 23.
Jan 9, 2017
by Jim Edwards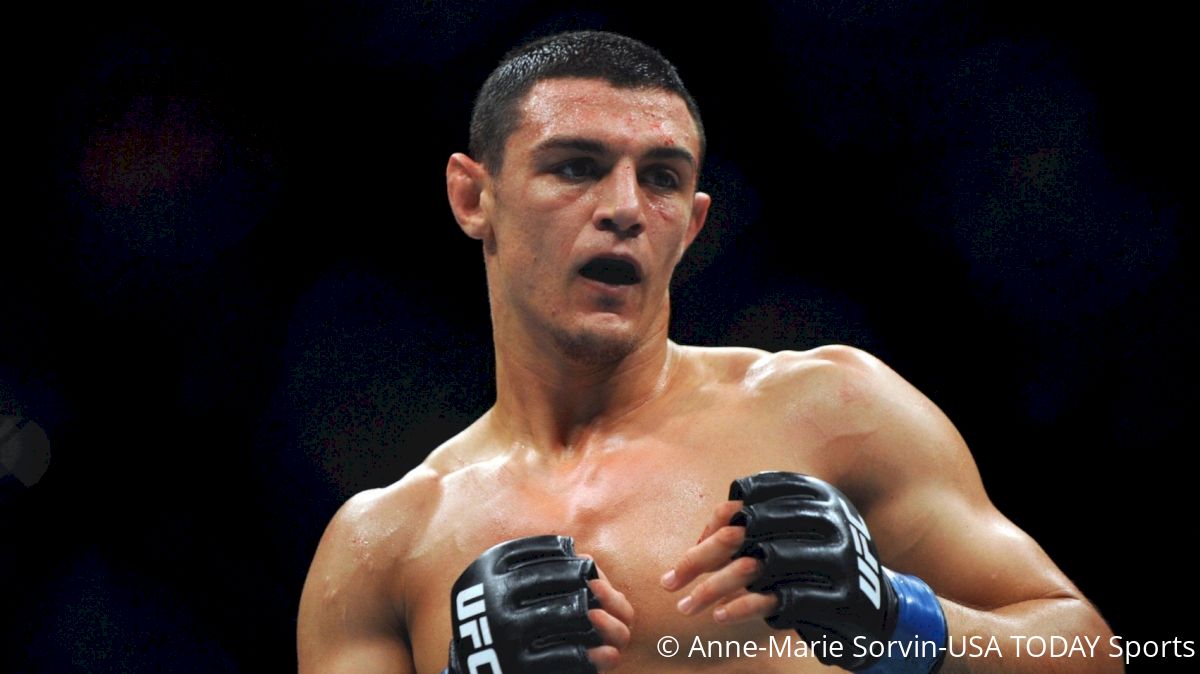 UFC on Fox 23 goes down in less than three weeks, but fights are still being added to the lineup.

Sources close to FloCombat have revealed that a middleweight contest between Italy's Alessio Di Chirico (10-1) and former TUF contestant Eric Spicely (9-1) is officially being added to the card at the Pepsi Center in Denver, Colorado, on January 28.

Both men are coming off wins with Di Chirico last in action at UFC on Fox 21 against Garreth McLellan. That evening, the Italian won via split decision, taking his UFC record to 1-1 following a loss in his debut against Bojan Velickovic back at UFC Fight Night Zagreb in April.

[instagram url="https://www.instagram.com/p/BJpvc6Bh_5H/" hide_caption="0"]

Prior to his entrance into the UFC, Di Chirico put together an undefeated 9-0 record with wins in organizations such as FEN, Centurion fighting Championship, and PLMMA. The 27-year-old will be looking to start 2017 off with a big win on Jan. 28, but if he is to do that he must take out Spicely, who himself is currently 1-1 in the UFC.

Having been a part of the 2016 TUF 23 series, Spicely debuted in the UFC in July when he was defeated by Sam Alvey via first-round submission. The 30-year-old feared he would then be cut; however, he was given another opportunity to prove himself at UFC Fight Night 95 in September when he faced Brazilian Thiago Santos in his own backyard.

Spicely went on to win the fight via first-round submission and in the process silenced both his doubters and the Brazilian fans in the attendance that evening. Prior to his entrance into the UFC, Spicely had put together an unbeaten record of 8-0 fighting exclusively for the Classic Entertainment & Sports MMA (CES) based out of Lincoln, Rhode Island.

Spicely versus Di Chirico will be the 11th bout added to UFC on Fox 23 on a fight card headlined by Julianna Pena taking on Valentina Shevchenko.