Ryan Bader Embraces Status as Top Free Agent on the Market
Ryan Bader Embraces Status as Top Free Agent on the Market
Perennial UFC light heavyweight contender Ryan Bader is testing the free-agent market in a strong way.
Jan 3, 2017
by Duane Finley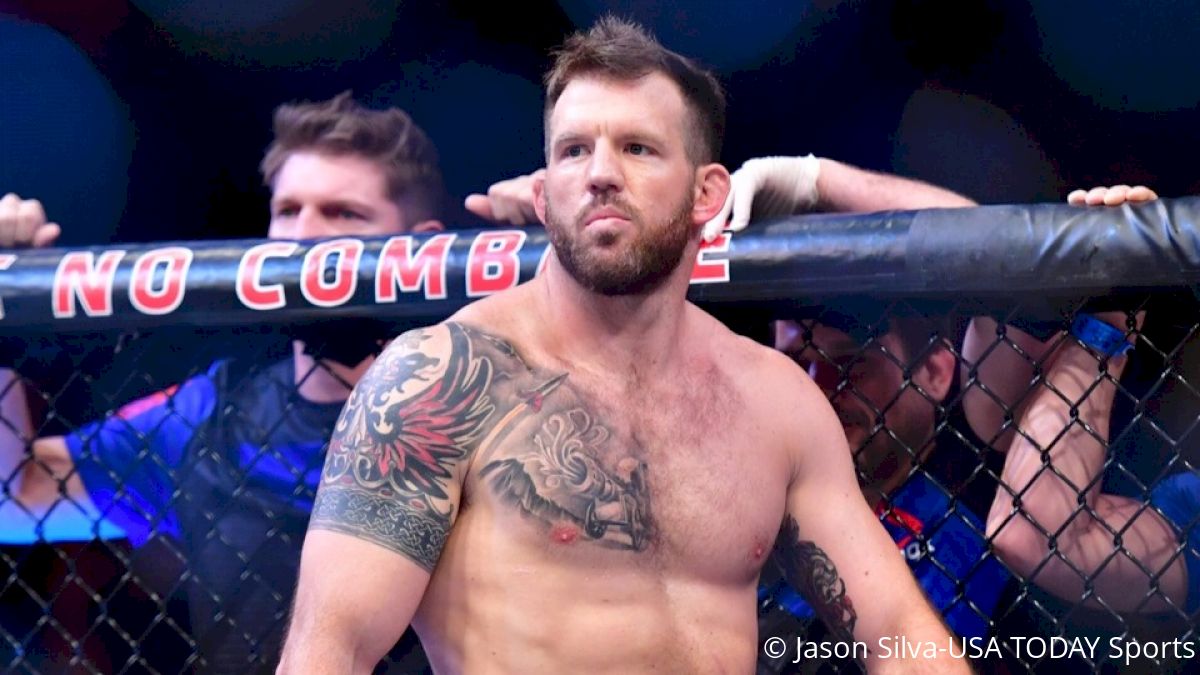 Ryan Bader has never been one to shy away from pushing his talent to meet his ambitions.
The former Arizona State University wrestling standout entered "The Ultimate Fighter" as a relative unknown and parlayed his success to become a perennial contender in the ultra-competitive ranks of the UFC light heavyweight division. Bader achieved that status by his willingness to step in with every competitor put in his way and his ability to continue that drive even when adversity struck.
Throughout his eight years under the UFC banner, Bader never once rested on a singular strength inside the cage, as he pushed to make himself a complete fighter. That's exactly what Bader believes he's accomplished, and now he's waiting for the open market to validate that notion.
Bader is currently testing the free-agent market, and the cards he holds automatically make him one of the hottest potential signees in the game. The heavy-handed veteran could walk in and compete for a title under any promotional banner, and Bader knows his body of work has him in a great position moving forward.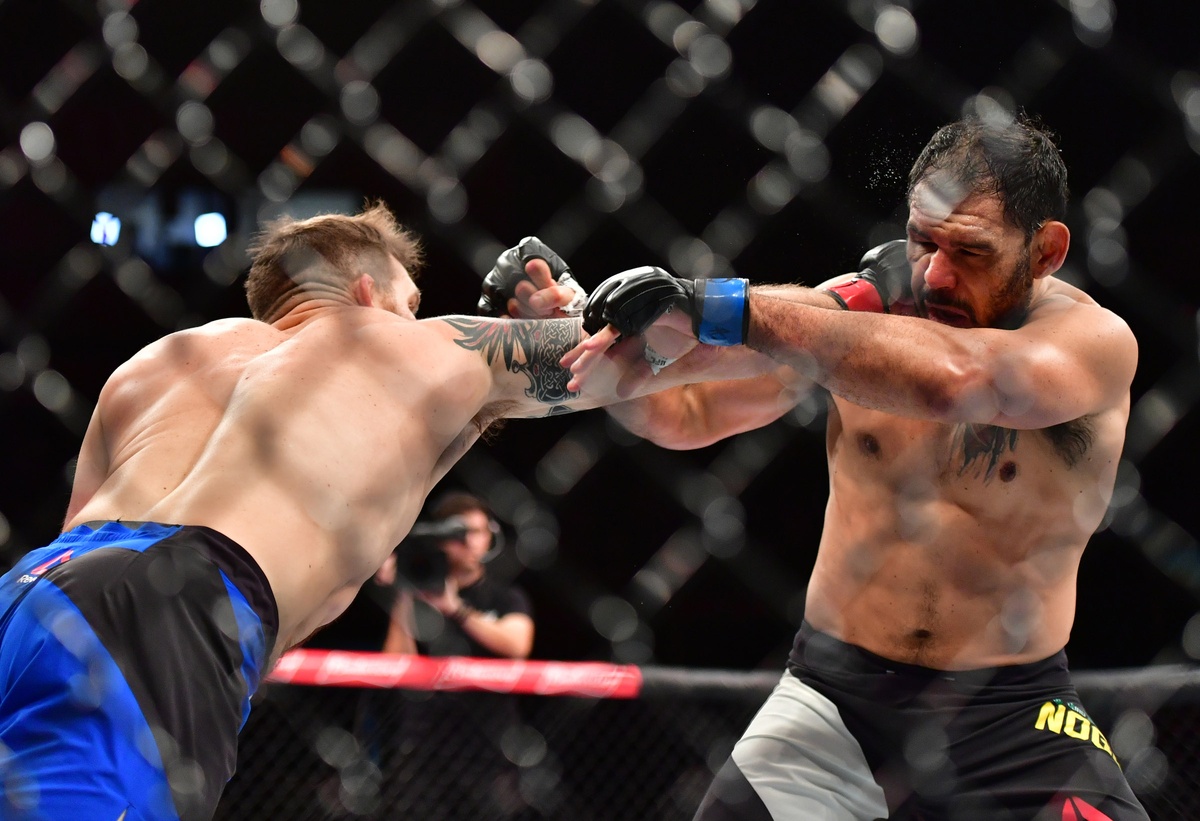 Nov 19, 2016; Sao Paulo, Brazil; Ryan Bader (red gloves) defeats Antonio Rogerio Nogueira (blue gloves) during UFC Fight Night at Ibirapuera Gymnasium. Mandatory Credit: Jason Silva-USA TODAY Sports
"I know I'm in a spot where there aren't too many guys who can say they bring what I bring to the table," Bader told FloCombat in an exclusive interview. "I've won seven of my last eight, I have back-to-back finishes over tough competition, and I'm ranked No. 4 in the world in my division.
"I haven't received a title shot yet with the UFC, and I believe that's something I've earned. That and a few other things made me realize fighting out my contract was the best move and that's what I did. In any other sport this would be a regular thing, but in this sport that isn't the case.
"Things are changing now and that's great for the fighters, and I'm at the point in my career where I really need to do what is best for me and my family."
While Bader has spent much of the past decade going toe-to-toe with the best 205-pound fighters in the world, there are elements of his climb that still do not sit exactly square with him. The 33-year-old Nevada native is well aware how much certain setbacks have cost him, but each time he's fallen, Bader has bounced back with a tremendous winning streak in tow.
Nevertheless, he's yet to get a crack at UFC gold.
Looking across the way at what is currently happening in Bellator MMA, Bader sees a situation that could be an excellent fit. He's the last man to defeat its light heavyweight champion, Phil Davis, but Bader also sees many other potential tilts he could get excited for in the Bellator ranks.
"There are some really intriguing matchups for me over in Bellator, and I love it," Bader said. "I have 20 fights in the UFC. I started my career there, and it has a special place in my heart. But at the same time, I have to look at right now and the things I want. I got into this game to become a champion and winning the title in Bellator or the UFC would be a dream come true. I believe I deserve the opportunity.
"I'd love to step in and fight Phil Davis again for the Bellator title, or barring a fight between Anthony Johnson and Daniel Cormier, I'm right there as well. But there are a lot of really interesting matchups for me in Bellator. They have a guy I beat in Phil Davis holding the belt, but there are a lot of other names on their roster I'd love to mix it up with."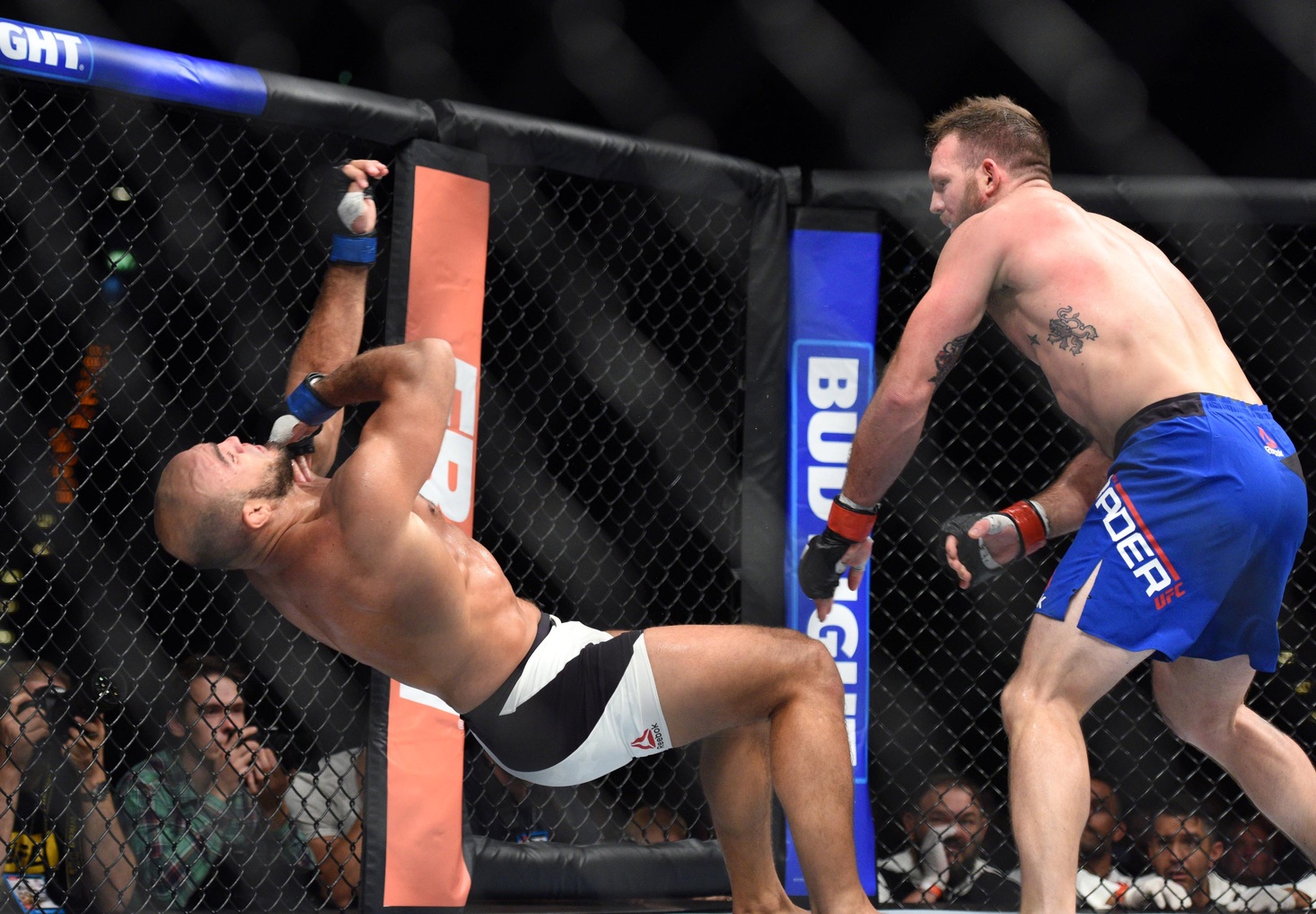 Sep 3, 2016; Hamburg, Germany; Ryan Bader (red gloves) knocks down Ilir Latifi (blue gloves) during UFC Fight Night at Barclaycard Arena. Mandatory Credit: Per Haljestam-USA TODAY Sports
While the free-agency process is nothing short of a roller coaster for the athlete involved, Bader has remained grounded throughout. He believes in his skill set and what has made him into a top-ranked fighter on the world stage, and he intends to see that through to ensure the next step of his career is the best fit.
"I'm just now coming into my own as a fighter," Bader said. "I've said it before, but there have been times in past fights in the UFC where I've gotten finished and I fought a certain way because I'm trying to secure half my income all the time.
"One thing that very much appeals to me is maybe being able to go out and negotiate a flat rate where I'm then able to go out there and let everything I have to offer fly. Having the chance to go out there and use everything I have and know I'm getting paid right changes everything about this game.
"I'm a competitor through and through, and the best is still ahead of me," he added. "I'm not one of these guys who would come over, because I'm at the tail end of my UFC career. I'm in a unique situation, and I could fight for a title in any promotion. That's a good feeling to have going through this process."