UFC 207: Amanda Nunes vs. Ronda Rousey
Kenny Florian, Matt Serra and Din Thomas Put Edmond Tarverdyan on Blast
Kenny Florian, Matt Serra and Din Thomas Put Edmond Tarverdyan on Blast
Kenny Florian, Matt Serra, and Din Thomas blast Ronda Rousey's head coach for not preparing her properly for UFC 207.
Jan 3, 2017
by Jim Edwards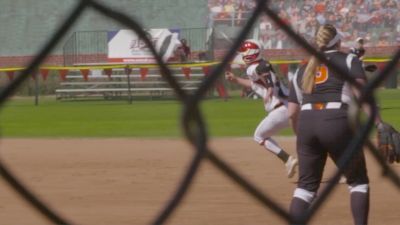 We may be a few days passed UFC 207 and Ronda Rousey's latest demise, but still the post-fight assessments rumble on.
While many have been critical of Rousey's petulant refusal to do media throughout the week and the state of her mental mindset, others have been quick to blame one man--Edmond Tarverdyan.
Multiple public figures inside the sport have spoken out about Rousey's coach following her 48-second defeat Saturday night, including three-time UFC title contender and current analyst Kenny Florian.
"Look, I like Edmond, I've spoken with him on various occasions, but he doesn't have the experience for high-level mixed martial arts," Florian said on the Anik and Florian Podcast. "That's my opinion--he hasn't been keeping up with it, anyway.
"My understanding is that Rousey didn't really spar leading up to this fight, and I get that they are trying to preserve her to get some rounds, but you got to be ready for the worst-case scenario, which is Amanda Nunes striking with you. She wasn't about to move her head or do anything defensively to avoid the striking skills of Amanda Nunes, and she really paid for it."
Florian's advice to Rousey was blunt to say the least. If she wants to continue, she must move camps.
"I think it would help [joining a big camp]," Florian said. "Especially for her to see how other people train. I think the camaraderie [with other fighters] helps. I think she just needs a knowledgeable and experienced [coach], whoever that is.
"If Jon Jones is alluding her coming to Jackson's, obviously, that's one of the best camps in the world and that would definitely help. I'm curious to what Rousey will do, because there are easier ways for her to make money right now. She's not going to fight for the money; the bank account is set. It's all good. As far as moving forward and getting that belt back, yeah, she's going to need much better coaching and a team around her. That's for sure."
Another UFC veteran not afraid of sharing his opinion and advice for Rousey was former UFC welterweight champion Matt Serra. He offered similar thoughts on both Rousey's strategy and her coach.
"I've met Edmond before, and I get along with the guy. He's a nice guy to me, and I think that he's emotionally invested too. I think he means well," Serra said on UFC Unfiltered. "But, the thing is this, I feel he is getting her ready for just a standup fight--that's what it sounds like to me.
"I remember him talking to me, and he'd say how she's doing with this one and that one sparring. With these little gloves, when you get someone that hits like Amanda Nunes--holy s**t. The thing is, you fight the way you spar. That's a given. There was no plan B. There was no getting on the bike a little, because she was a little stunned. These are all things that have to be worked out in sparring.
"She doesn't need more sparring. She needs the correct sparring."
Serra's guest, Nunes' coach Din Thomas, then put the hammer on Tarverdyan and suggested that Rousey should seriously consider switching up her coach.
"I still think Ronda could still have some fight left in her, but she needs to get with a progressive thing," Thomas said. "Look, I don't know if this guy is a bad boxing coach, but he's not a progressive enough thinker for a person like Ronda.
"You can't train someone to box like Ronda's boxing and have success with her style."