Ronda Rousey left us at UFC 207 the same way she departed 13 months earlier at UFC 193: concussed, bloodied, beaten, and broken.

After falling to Amanda Nunes and her piston fists Friday evening inside Las Vegas' T-Mobile Arena, Rousey bolted. Straight out the cage. Straight out the arena. Straight out of relevancy in the bantamweight division.

It was a bad look for the most popular, most destructive, and most inspiring female fighter of all time.

To some, the result was surprising. While Rousey forwent media in the lead up to her UFC 207 scrap, her history said enough. In no particular order, Rousey accomplished the following (and much more):


​First ever female UFC champion
First Olympic medalist to hold a UFC championship
Six successful title defenses
Longest title fight finish streak (six)
Shortest average fight time among all active fighters
Second- and third-fastest finish in UFC title fight history (14 and 16 seconds)
Cultural icon
To count her out would be to count out a
once in human history
generational fighter. No female combatant on earth can touch that resume. And because of the timing of it all, it's unlikely any ever will.
Rousey entered the UFC at the perfect time for her legacy to take shape. Ever the wordsmith, former UFC middleweight and light heavyweight title challenger Chael Sonnen said it best during a recent episode of his
​Beyond the Fight
​podcast.
"I do feel that the Ronda story hasn't really been told accurately,"
Sonnen said
. "Look: The Ronda Rousey fixation became a media creation. It wasn't based on skills. Ronda was an excellent fighter, and above everything, she was an excellent competitor. She was also the top of a forming division.
"The 135-pound women's mixed martial arts division didn't really exist. She created it, so she instantly came in on top. She beat some gals in a forming division. When she sat out, the division began to really take shape. So now the question becomes: Do her skills compete with where the division is at today?"
The last question posed by Sonnen doesn't require much thought. Rousey didn't just lose two straight fights--she was dominated start to finish in two straight fights, showing critical flaws in her skill set in the process. Her stand-up game is simply not there, and her stubbornness in sticking by Head Coach Edmond Tarverdyan stunted any possible growth. Now, it's likely too late.
Even that, however, doesn't tarnish Rousey's legacy even a little bit. If you didn't know Muhammad Ali lost three out of his final four fights, nobody would blame you.
If you've already forgotten Anderson Silva hasn't won since 2012--and was smashed twice by Chris Weidman during that stretch--nobody would hold that against you, either.
Losing, especially in a volatile combat sport, happens. Hiding from those losses and the hardships that come with them, though?
That's where Rousey inflicted the most damage upon herself.
She played the role of the queen marvelously when the cards fell in her favor but transformed into an anonymous plebe when the dealer smoked her in consecutive hands. Now, the conversation doesn't concern her fighting future.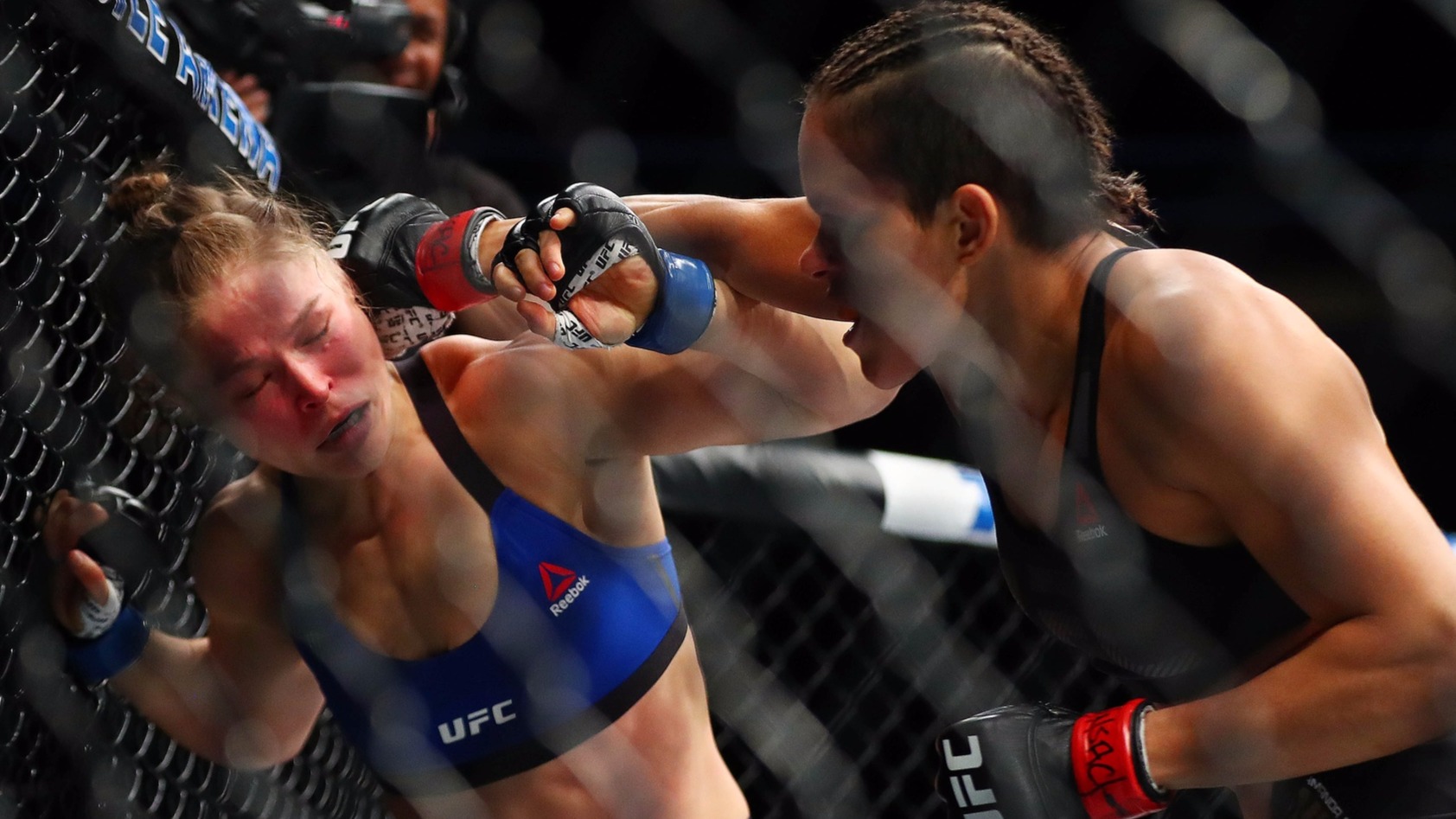 Rousey was only ever interested in being the best in everything she does, and for an impossibly lengthy stretch, she was. Her achievements and her impact on the world--not just the sport of MMA--impressed and inspired. In a span of 13 months and two fights, she's accomplished another impressive achievement, though: She's made us question her character and her legacy.
Through her unwillingness to speak and her reluctance to clear the proverbial air, she's amplified her defeats--both inside and outside the cage--exponentially. For us, for her millions of fans and for the media members who cling to her every word and action, Rousey needed to confront everything.
"Holly Holm showcased why she was a world champion before ever stepping foot into the Octagon, and she caught me at the right place and the right time. I will be back, and I will be better."
"I wanted to prove that I could overcome the most devastating loss of my career. I wanted to show everyone I could go through another grueling fight camp and once again challenge for the most prestigious championship on earth. My hand wasn't raised, but I won. Nobody can take that away from me."
Either one would've worked. Instead she hid once, then she hid again.
Because of that, the greatest female fighter in the history of the sport boasts a self-inscribed asterisk on her resume, and it features two words nobody ever wants to face.
"What if?"
If losses to two of the hardest-hitting, most polished fighters in her division forced her into a shell, one has to wonder what will happen to Ronda Rousey when she reflects on the past 13 months. What will happen when the weight of those words is fully realized?