Frank Mir Questions Testing, Frustrated With UFC
Frank Mir Questions Testing, Frustrated With UFC
Former UFC heavyweight champion Frank Mir voices his frustration with lack of UFC communication.
Dec 27, 2016
by Jim Edwards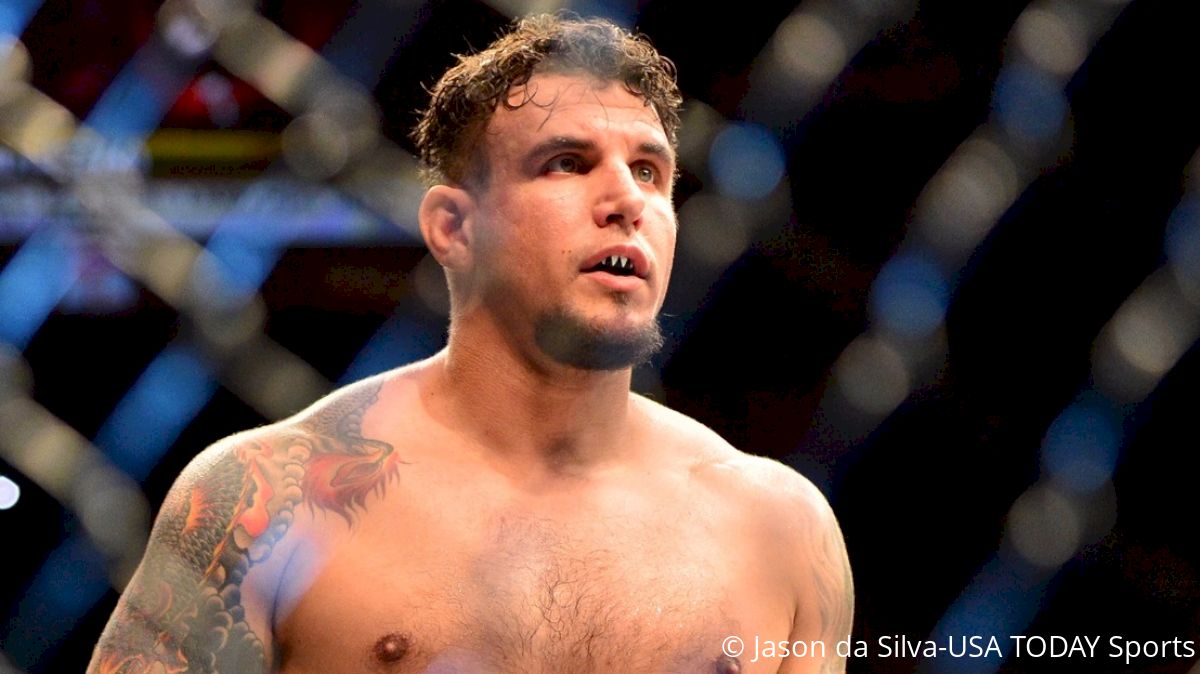 It's been a tough year for former heavyweight champion, Frank Mir.

Having suffered a loss to Mark Hunt on March 20 at UFC Fight Night Brisbane, Mir was later informed on April 7, by the U.S. Anti-Doping Agency (USADA) the sample he submitted the day he fought Hunt had tested positive for oral turinabol metabolites.

Mir has not competed since and situation surrounding his ban hasn't always been the easiest for outsiders to understand.

Speaking last week ahead of his color commentary gig at the Absolute Championship Berkut 50 show in St Petersburg, Russia, Mir provided some clarity on his current situation and what his next steps would be in early 2017.


Still has the fire burning inside of him

"I'm not old enough to be retired yet," Mir said. "There's still the desire to compete and I don't ever know if anything would ever quench that thirst other than actual competition. As far as looking forward to competing again I look forward to that."


Flawed methodology?

A paper highlighted by anti-doping enthusiast @Dimspace has recently asked several questions about the validity of the test Mir was flagged for. Mir himself said he'd read the paper and that it points out several flaws with the testing methodology.

"It draws in a lot of questions more than it answered anything," Mir said. "I've been concentrating on six weeks of my life [remembering] what I ate and what supplement I took, but now I'm here in a situation where it comes to light that they don't know how long this molecule could've been in my system.

"The test that came negative before may not have come back negative just given that this test is so new. So now I have to look back one year, two year, maybe even three years which just seems to be an insurmountable amount of information that I need to sit down and digest to try and work out exactly when I was exposed to this metabolite."


The UFC are upholding his ban, not any athletic commission

Mir then confirmed he was still in the USADA testing pool, but that he'd not been tested since the fight with Hunt in March. He then revealed that he currently wasn't banned under any athletic commission, but rather his ban was put in place by the UFC.

"My ban comes from UFC so right now I went off and looked on my own to see if I was registered with any of the commissions as far as with a suspension, but I'm not," Mir revealed. "Technically if the UFC were to fire me tomorrow I could fight that weekend."


All quiet from the UFC

He then revealed what is relationship was like with the UFC right now.

"There's no dialogue with them [UFC]," Mir said. "There's been no lack of effort on my part. It's extremely frustrating, but you know I can't sit there and get frustrated about things I can't control. I just need to drive my energy towards things that I can.

"Trying to learn about this whole world of the drugs is something I've put a lot of my time and energy towards so that I can understand and not say it was something I didn't realize. Right now that's not a defense that's going to count anywhere just saying "I didn't know.

"The only real weapon I have right now is knowledge and trying to educate myself as much as possible."