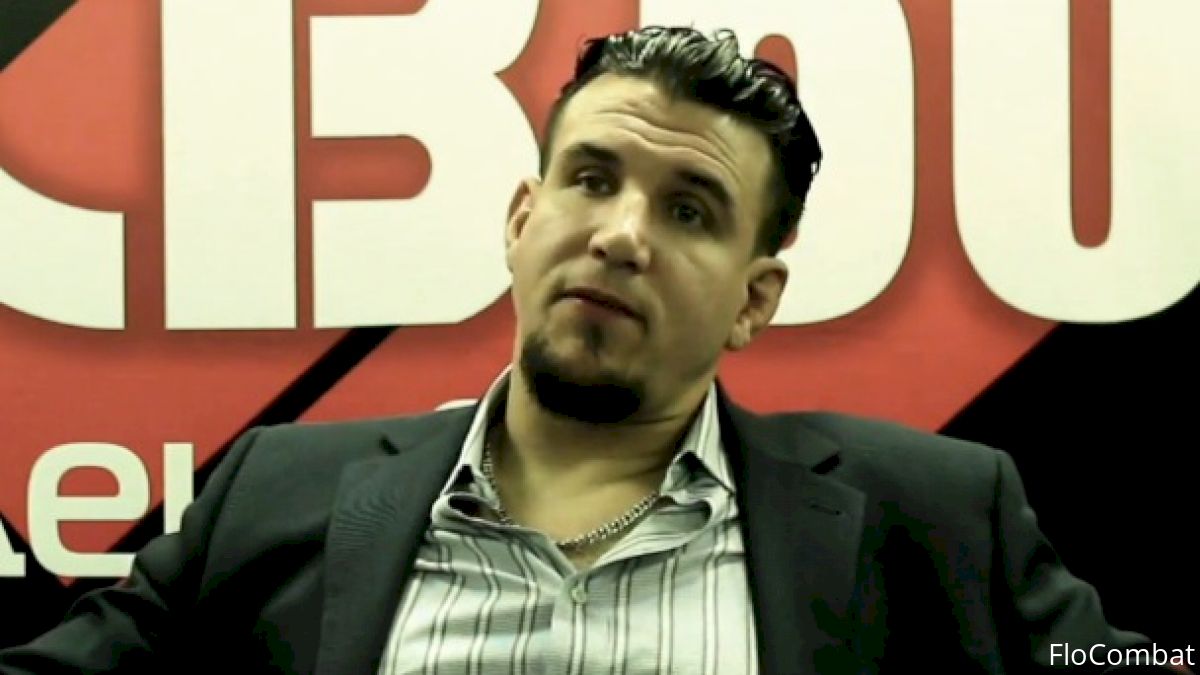 Former UFC heavyweight champion Frank Mir isn't going to let his current two-year suspension keep him totally out of competition.

Having recenly joined Russian MMA promotion Absolute Championship Berkut as its color commentator, Mir was in St Petersburg, Russia, this weekend, calling the action at the landmark ACB 50 event.


Competitive grappling of interest

With FloCombat also on the ground in Russia, we got the opportunity to catch up with Mir and ask whether he'd give any thought to competing in competitive grappling during his time on the sidelines.

"Actually it is," Mir said without hesitation. "I was under the assumption that if you are serving a suspension then you can't compete anything. Jon (Jones) has a suspension from both an athletic commission and from the UFC and was able to go compete [at Submission Underground 2]. That baffled me a little bit, and I didn't quite understand that. But I assumed all competition is all competition and that a competitive ban is a competitive ban.

"I guess not, though. So I guess I'll be competing this year in grappling competitions to one, just help quench my thirst for competition and [secondly] something it's just something I can make myself sharp at and get back into it so I'm not just jumping back into fighting after a year off."


Submission Underground? Bring it on

When asked whether FloGrappling's Submission Underground would be of interest, the former UFC heavyweight champion again didn't need to think about his answer.

"Yeah, absolutely," Mir said enthusiastically. "I'd be in a situation where I treat it just like fighting. I'd try to find out where I can be financially taken care of the best, especially as I'm not making an income from fighting.

[instagram url="https://www.instagram.com/p/BN4wdLohSv2/" hide_caption="0"]

"I'll take advantage of that and then that way I'll be able to provide for me family. And that way I'll be able to compete and do what I love to do and give my children a reason why it's still advantageous for their dad to fight."


Start slow, go big

Having been focusing on MMA for the past 15 years, Mir said he would look to integrate himself back into the grappling scene slowly and not rush it.

"My brain has been in that direction for a while," Mir said. "For the last 15 years of my life it's just been MMA, so competing with a gi on or just submission only is really something [I've not done]. There's been no money in it, and it wasn't what I wanted to be a world champion at--I wanted to be a world champion at MMA.

"Now I'm seeing a switch of gears and the popularity of it, it's drawing my interest again. That said, I can't just be foolish and think that because I had a successful MMA career with submissions that I could jump on that mat with somebody right off the bat who specializes in that world and think that I'm going to be as equally as successful."

If Mir is to get involved on the grappling scene, he said he'd take a similar approach to the way Jones has done it and begin by challenging non-specialist grapplers before trying to take on the world's elite.

"It's much the same for someone who took 15 years off fighting," Mir said. "He's not going to jump in there with the champion on his first match back. In boxing, it's the same way--you have tune-up matches.

"I'll probably look for that in my first match or two to get back into the swing of things without striking."


Would he like to grapple Jones?

Having referenced Jones earlier on in the discussion, Mir then said he'd happily compete with him in SUG if the opportunity came about.

"Sure," Mir said when asked about a potential matchup with Jones. "Jon and I are friends and stuff so to compete against him would be fun. I agree with the way Jon thinks. To go out there and try to go with a 'Buchecha' or a Vinny Magalhaes right off the bat, that's a lot for a guy who hasn't specialized in that area.

"Jon, myself, and guys in the MMA world have kind of specialized that. I think it would be smarter to at least take on a guy that lives in both worlds--does MMA and submission grappling, just not a specialist who only does one. That's their world. You know the likes of a Gordon Ryan, it would be very difficult to go in at that level right off the bat."