Conor McGregor Receives California Boxing License; Mayweather Next?
Conor McGregor Receives California Boxing License; Mayweather Next?
Conor McGregor vs. Floyd Mayweather is one step closer to reality.
Dec 1, 2016
by Jeremy Botter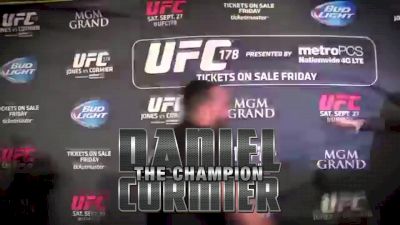 If you thought the idea of Conor McGregor stepping in a boxing ring to face pound for pound great Floyd Mayweather Jr. was nothing more than an easy way for news outlets to trick you into clicking a link, you could be in for a surprise: the fight is no longer purely speculative.
McGregor filed for and received his boxing license from the state of California on Wednesday night, sources close to the fighter confirmed to FloCombat.
Our sources also confirmed that talks between the Mayweather and McGregor camps have been ongoing for nearly a full year; the current state of the discussions have been described as "optimistic. Our sources indicate this is not a power play against new UFC owners WME-IMG, but rather the next step in McGregor's intended path to a mega-money fight with Mayweather.
But McGregor also intends on applying in other states outside of California, which could be an indicator that he intends on confronting his UFC contract using the Ali Act, which applies to professional boxing but does not yet apply to mixed martial arts. In late 2015, I
first reported
on an Irish radio station that McGregor's long-term goal was to leave the UFC and go out on his own to begin promoting his own fights. One of the avenues I speculated would be available to McGregor was the Ali Act path, but at this point, that aspect is still pure speculation.
McGregor defeated Eddie Alvarez for the UFC lighweight title earlier this month at UFC 205, making him the first UFC fighter in history to hold two titles at once. Afterwards, he said he didn't plan on fighting unless the UFC's new owners gave him what he feels he deserves: equity in the promotion, making him a promotional partner, something no other fighter has ever been granted.
The UFC stripped McGregor of the featherweight championship last week. Our sources have confirmed McGregor was not consulted or asked about the decision before it was made.
FloCombat will have more on this developing story in the coming days.
FloCombat's hottest content, delivered to your inbox
Don't miss breaking news, feature stories, event updates, and more. Sign up for the FloCombat mailing list today.