Sam Alvey Strongly Against Formation of a Fighters Union
Sam Alvey Strongly Against Formation of a Fighters Union
UFC middleweight Sam Alvey spoke out against the possible formation of a fighters union on his "P4P Podcast" this week.
Nov 30, 2016
by Jim Edwards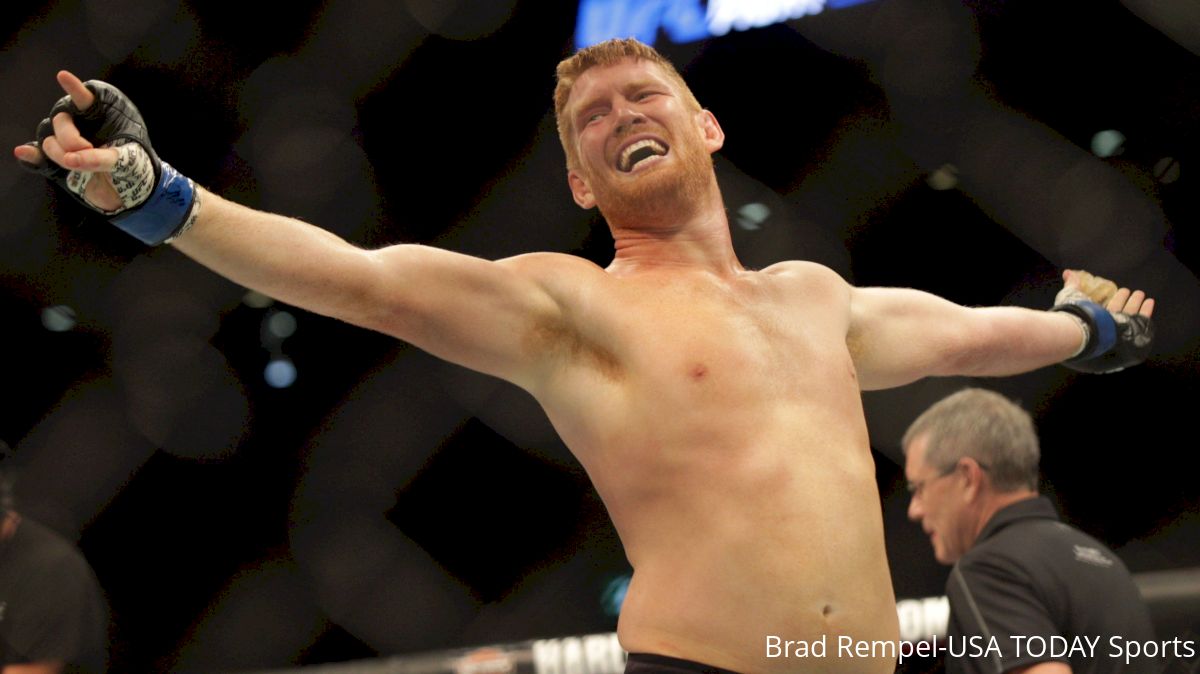 While the MMA community patiently awaits Wednesday's "game changing announcement" featuring Georges St-Pierre, T.J. Dillashaw, Donald Cerrone, Cain Velasquez, and Bjorn Rebney, talk of a serious fighters union forming looks like it's going to become a reality.
Most fighters have chosen to remain relatively silent on the matter; however, UFC middleweight Sam Alvey took the opportunity on his
"P4P Podcast"
this week to share his own views on the potential formation of a fighters union.
"I've heard about [the big announcement], but I've no idea what's involved," Alvey said. "Now that I know that Bjorn (Rebney) is involved, it kind of gives me hesitation--he's always seemed like a shady guy to me."
Alvey went on to explain that he would rather things remain as they are, with fighters continuing to build their own value and profile. He even used Conor McGregor as an example how fighters should go about making themselves worth more to a promotion.
"I'm strongly against the unions," Alvey said. "I've said it before. The unions want to pay everybody the same amount, and I don't support that. Conor McGregor earned his multi-millions by the way he runs his mouth and the way he wins. As much as I'm not a fan of his, I'm with that.
"With a union, he wouldn't be worth that. He wouldn't get half of what he's asking. Now for some of the guys that don't stand out like him, I think a union could do well. But I think that they are taking something from someone that has earned it."
The UFC middleweight then explained how he aims to make more money in the future, and the route he would prefer to go down.
"Myself, I don't want it, because I think I'm going to be worth every penny of what Conor is," Alvey said. "I just need to get that win streak going and run my mouth a little bit. With a union like that I just don't like it.
"I'm worth more than some of the other fighters. As bad as that sounds, I am. I work harder--I say yes to every podcast. Heck, I say yes to everything. I go out of my way to do appearances. I do think that most fighters won't, and I think it shows in the way I tweet and the way I interact with people. People want to watch me do the 'Broken Skull Challenge' [Stone Cold Steve Austin's TV show], and I think all of that makes me not want that union."