Glover Teixeira vs. Jimi Manuwa Targeted for UFC 208
Glover Teixeira vs. Jimi Manuwa Targeted for UFC 208
A fight between top-ranked light heavyweights Glover Teixeira and Jimi Manuwa being targeted for UFC 208.
Nov 28, 2016
by Jim Edwards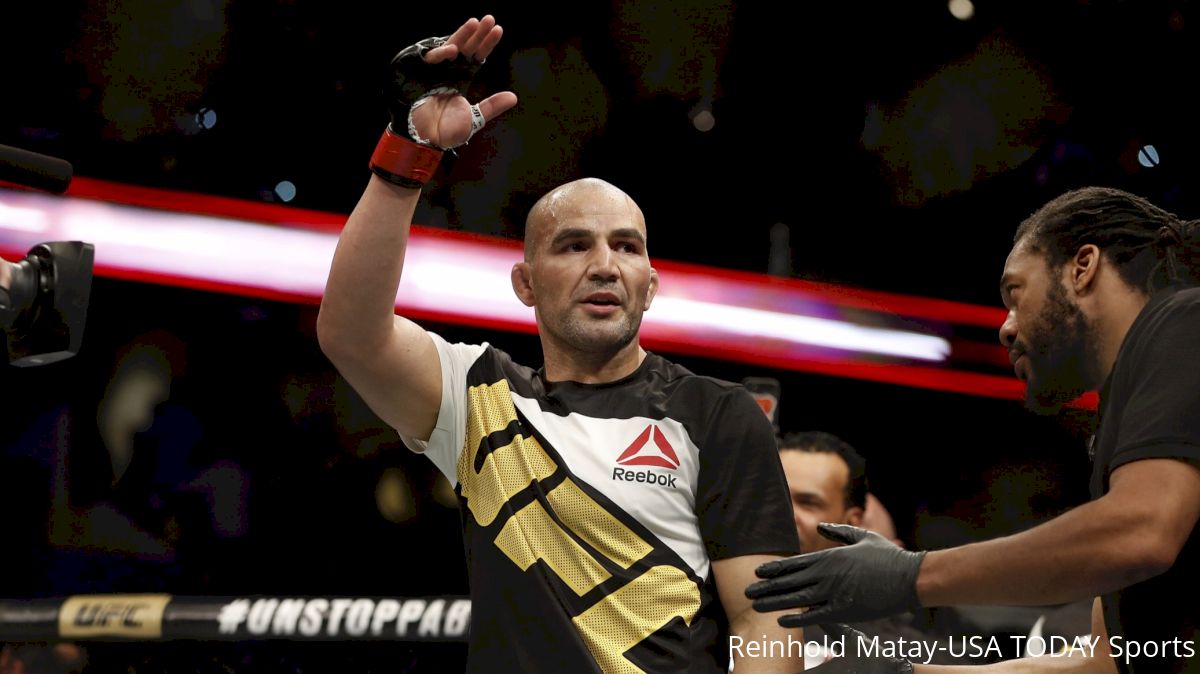 The UFC's light heavyweight title clash between Daniel Cormier and Anthony Johnson may have been cancelled at UFC 206, but the division is not at a standstill.
Flocombat have confirmed with sources close to the bout a fight between Glover Teixeira and Jimi Manuwa is being targeted for UFC 208 on January 21 at the Honda Center in Anaheim.
Although both fighters are ranked in the elite tier of the division, it would be highly unlikely that a win for either man would put them ahead of Johnson in the light heavyweight pecking order. However, an impressive performance could very well put the winner in contention for a shot at the title later in the year.
Teixeira is coming off the back of a devastating knockout to loss to Anthony Johnson back at UFC 202 in August. Prior to the loss to Johnson he'd won three on the bounce over tough competition that included Ovince Saint Preux, Patrick Cummins and Rashad Evans. All three wins came inside the distance with one submission and two TKO/KO victories over Cummins and Evans.
The Brazilian's loss to Johnson at UFC 202 was the first time he'd be beaten by knockout in over 14 years and it happened in dramatic circumstances with only 13 seconds on the clock. Should the fight be signed for UFC 208, it will have been five months since the knockout and over two months since Teixeira's initial medical suspension that stated he could not compete without doctor's clearance until November 19.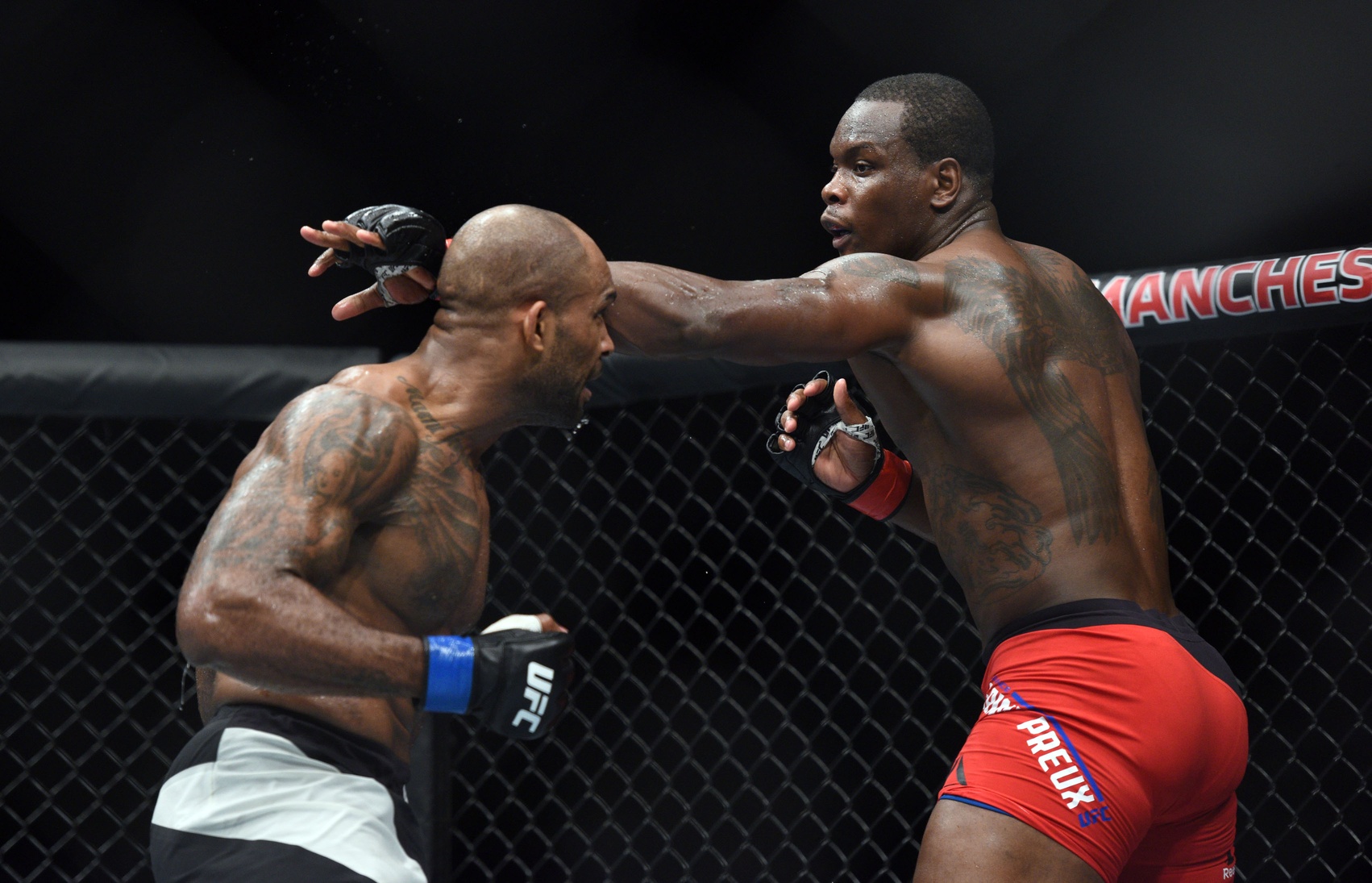 Oct 8, 2016; Manchester, UK; Ovince Saint Preux (red gloves) fights against Jimi Manuwa (blue gloves) during UFC 204 at Manchester Arena. Mandatory Credit: Per Haljestam-USA TODAY Sports
Manuwa on the other hand is coming off a big win at UFC 204 in Manchester. England where he defeated Ovince Saint Preux in style via a second-round knockout.
Prior to that win, the British light heavyweight had been having a frustrating 2016 littered with injuries and setbacks. One unfortunate thing he has in common with Teixeira though is the fact that he too has suffered at the hands of Anthony Johnson back in December 2015 when he was also KO'd by the Blackzilian.
With that loss and all his injuries seemingly behind him now, Manuwa has built some nice momentum, and win over Teixeira in January could well propel himself nicely up the UFC light heavyweight rankings.
FloCombat's hottest content, delivered to your inbox
Don't miss breaking news, feature stories, event updates, and more. Sign up for the FloCombat mailing list today.