UFC 205: Alvarez vs. McGregor
FloCombat Fan Take: Is the UFC Due for a Makeover?
FloCombat Fan Take: Is the UFC Due for a Makeover?
The UFC is the biggest show rolling in MMA, but can the promotion improve its product? Let us know what you think.
Nov 16, 2016
by Jim Edwards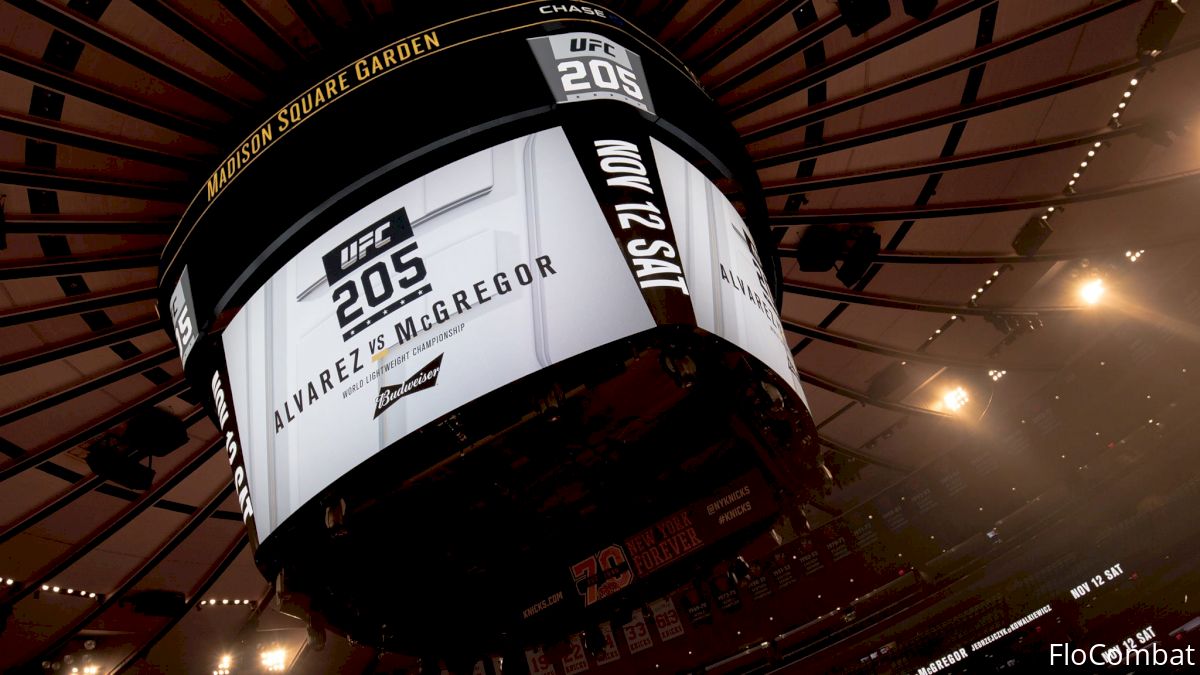 There will be no live performances on Saturday night. We've got three title fights and the most stacked card we've ever done. When you have three title fights, there's only so much time on a pay-per-view window. We are just worried about the fights on Saturday night.
That was UFC president Dana White's response when asked if there would be any special production at UFC 205 this past weekend inside New York City's Madison Square Garden.
To a degree, White was correct. Pretty much every single fight at UFC 205 was outstanding. The evening was an unprecedented success for everyone involved, and the amount of records set that evening was incredible:
Pay-Per-View
: One of the most viewed PPV events in UFC history (exact figures still unknown)
Gate
: $17.7 million -- UFC and Madison Square Garden record
Attendance:
20,427 -- Domestic UFC record
Weigh-in attendance:
15,480 -- Global UFC record
Social media:
14 billion impressions -- Most in UFC history
Closed-Circuit (Commercial PPV):
Highest performing in UFC history (locations and gross revenue)
Consumer products:
Highest U.S. event retail performance in UFC history
FS1 prelims:
Most viewed PPV prelims in FS1 history for M18-49 and P18-49
FOX:
2.4 million viewers -- "UFC 205: Fighting for History" was the most viewed preview show in UFC history.
But, is the UFC missing a chance to improve its production as the brand develops and the product gets bigger?
The company has stuck with the same format of walkouts since its earliest days, but is it time to step up its game?
Check out this video comparison of UFC versus the Polish MMA brand Konfrontacja Sztuk Walki (KSW).
When you compare Karolina Kowalkiewicz's KSW 30 title fight walkout to her walkout for her title fight at UFC 205 this past weekend, the latter really does pale in comparison.
So is the UFC missing a its chance to step up its game when it comes to improving the quality of some of the production inside the venues?
Shoot us a tweet
@FloCombat
or record a video (the
SportsGuru app
would work perfectly for this!) and let us know what you think.
FloCombat's hottest content, delivered to your inbox
Don't miss breaking news, feature stories, event updates, and more. Sign up for the FloCombat mailing list today.