Eddie Alvarez Congratulates Conor McGregor
Eddie Alvarez Congratulates Conor McGregor
Former UFC lightweight champion Eddie Alvarez talks about his loss to Conor McGregor.
Nov 15, 2016
by Jose Youngs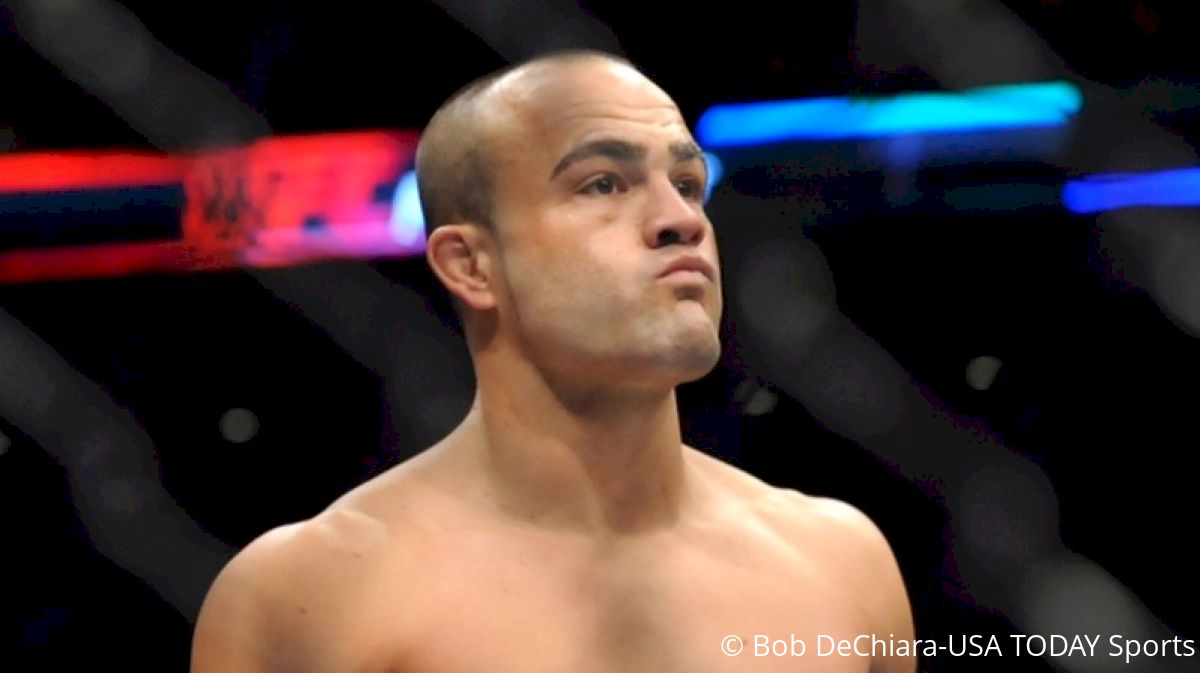 Heading into the the mammoth card that was UFC 205, Eddie Alvarez had one thing on his mind: The destruction of Conor McGregor.

Alvarez, the reigning UFC lightweight champion, was hellbent on keeping McGregor, the featherweight champion, from becoming the first fighter in the promotion's history to hold two belts simultaneously in two different weight classes.

But when the cage door finally closed behind the, McGregor (21-3) did indeed make history after finishing of Alvarez (28-5) halfway through the second round with a vicious four punch combination.

It was, in so many words, the culmination of a beatdown. During the fight, the Irishman toyed with the Philadelphia native, scoring multiple knockouts throughout the opening frame. Whenever Alvarez looked to close the gap, McGregor continuously pumped in a straight left, snapping Alvarez's head back.

At on point, McGregor even put his hands behind his back in hopes of goading Alvarez into exchanging with him in the second round before eventually finishing the fight. This marked McGregor's 18th career knockout victory, and seventh under the UFC banner, while also earning him his eighth post-fight bonus.

But while McGregor basked in the glory of his crowning achievement, Alvarez hung his head low in the background. Visibly shaken, the fallen champion was humble in defeat as he put the blame solely on his shoulders.

This was none more evident than Tuesday morning when Alvarez took to his Instagram page to not only shed some light on where he was mentally but also congratulate his opponent at UFC 205.

"Congrats to Connor and his camp on an amazing accomplishment , these guys continue to deliver ,hats off to you fellas . As for my performance , the only thing I can honestly say was I fucking blew it ... I did nothing I trained , I did the complete opposite of what we planned on a daily basis for 10 weeks . To sum up our plan in a sentence it was "Go left and mostly wrestle " instead I circled into his left hand and mostly boxed . Fighting the way I did was a for sure death sentence and the result was fitting . I say it all the time, there is really small margin for error at this level and I paid for my mistakes . I managed to make it to the biggest stage and audience in my long career and fucked it all up when I arrived , my heart sincerely hurts and when I dwell on it I fill up with regret and anger . If there was a list of what not to do against an Opponent of this nature I did them all on Saturday . I am disappointed in myself and this is not a reflection of my coaches , training Partners , and the endless hours of training I commit to this sport . Every Time I get into the cage I negotiate being vulnerable and possibly embarrassed against the opportunity to do something great and Grow more . I always choose the latter regardless of the uncomfortability and anxiety it brings to me , I think this choice is the only reason I ever succeeded in the first place . I thought in my head at least making a lot of money would make me happy but I am having a lot of trouble enjoying myself regardless of the check thats going to be written , I am very uneasy and discontent for the most part . I am lucky to have my wife and my child at a time like this to help me laugh and smile and let me know everything's gonna be all right , they are my saving Grace , without them I am a shell of a man . Besides the outcome I thoroughly enjoyed fight week and the lead up , it was a lot fun . I have never defined myself off one win and I'll never define myself off one loss ,I simply had a bad night .. I'll have the opportunity again to have a good one ,, and I'll make the Walk to see what I got Everytime . Thanx for listening

-EA"

There is currently no word on who Alvarez or McGregor will face next. For McGregor, fans may not see him back inside the Octagon until Spring 2017 as both he and his longtime girlfriend Dee Delvin are expecting their first child.