UFC 205: Alvarez vs. McGregor
Conor McGregor Confirms He Will Become a Father
Conor McGregor Confirms He Will Become a Father
UFC star Conor McGregor says he'll take a break to welcome his first child.
Nov 13, 2016
by Jim Edwards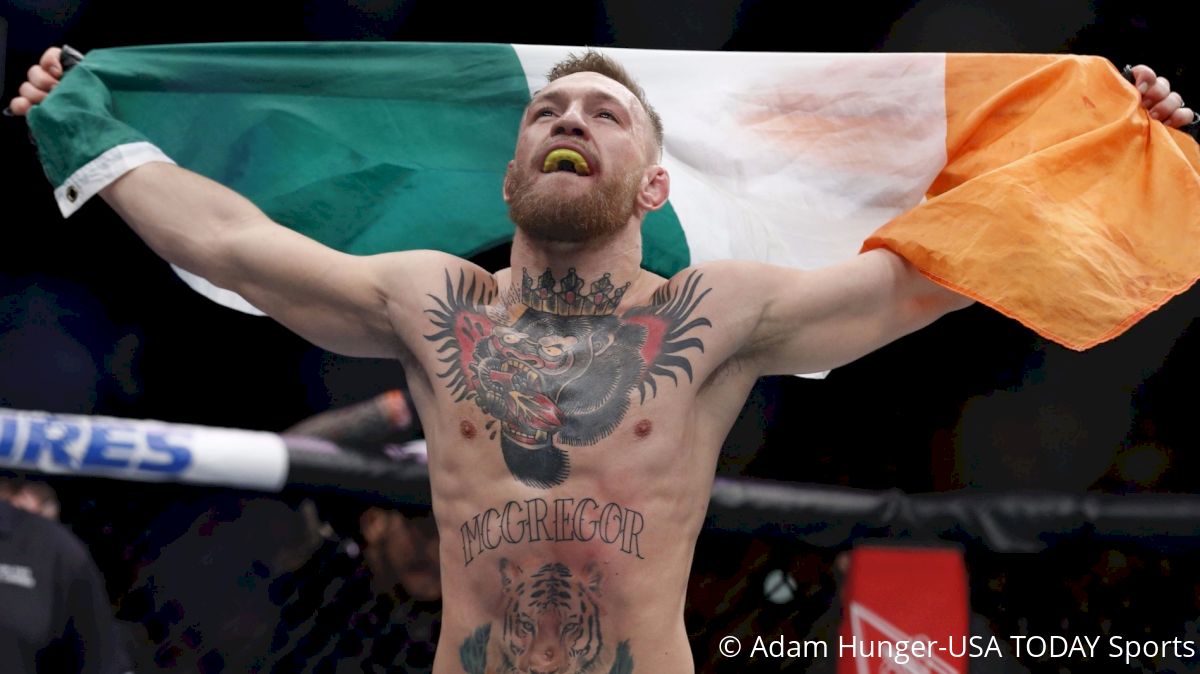 After a scintillating evening of action at Madison Square Garden, Conor McGregor ascended the stage at the UFC 205 post-fight press conference for one final barrage of questions from the international press.

[tweet url="https://twitter.com/MMA_Jim/status/797690669372411904" hide_media="0" hide_thread="1"]

Out in a fresh tailored made suit and with a belt wrapped over both his shoulders, the Irishman walked into the room in signature fashion, with his head held high and chest puffed out.

The Irishman had been teasing he'd make a big announcement once he'd become the first ever UFC two weight world champion and after dismantling Eddie Alvarez in two dominant rounds, McGregor finally let all the secrets out.

"I'm going to be a daddy next year," McGregor said. "We will just have this baby and take a little time and see what way I feel after that. I just want to see what happens with that and see how that makes me feel. I don't know what will be next. Maybe the three, but I've got options."

The announcement was met with a round of applause as a pregnant Dee Devlin at the back of the room blushed.

McGregor then reaffirmed that he'd be stepping back and that it would have to be up to UFC to tempt him back.

"I'm aware of my worth," McGregor said. "Now I've got a family, a kid on the way. I'm coming for mine now if you want me back.

"I got a million other hurdles before I get to the next fight. Whoever owns this now has to come to me."

McGregor was then asked when the baby was due. A hilarious moment followed when he said "end of March", only to be corrected by his family who corrected him confirming it was actually May.