Cristiane 'Cyborg' Justino: 'Bantamweight is Not an Option'
Cristiane 'Cyborg' Justino: 'Bantamweight is Not an Option'
Women's featherweight staple Cris "Cyborg" Justino talks friction with UFC and building her legacy.
Nov 1, 2016
by Duane Finley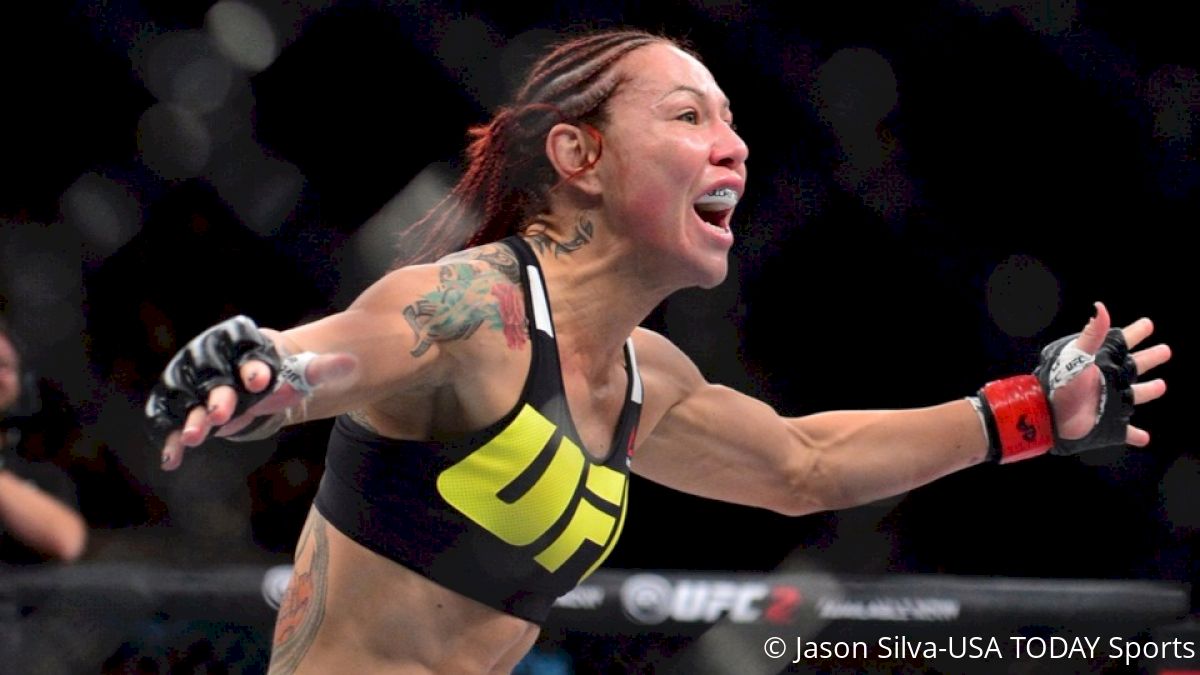 The current era of MMA is thriving with more female fighters in the sport than any time before. And while stars are rising and falling at a rapid rate these days, there's no woman in the sport who has held the mantle for as long as Cristiane "Cyborg" Justino.
The Brazilian knockout artist's power and ferocity have forged a legacy that will be difficult for future generations to topple, and her destruction of Gina Carano back in 2009 still stands as one of the most monumental female bouts in the history of mixed martial arts.
Even though Justino's aggressive style and penchant for the finish earned a passionate fanbase, it's her current struggle that has fans rallying around the former Strikeforce and Invicta champion en mass. Justino's push to receive entry to the UFC was as difficult as any in recent memory, and a one-year suspension for a failed drug test only served to stack the deck against her.
Justino's path to the most prominent stage in MMA was a road that took many twists and turns, but she finally made her official arrival to the Octagon back in January. Justino has notched back-to-back victories, and her performances under the bright lights have served as violent reminders to the powers that be why she's regarded as the best female fighter in the world.
Nevertheless, Justino remains modest and grateful for the support she receives.
"I will let the fans decide that," Justino told FloCombat. "I have an exciting fighting style and a lot of fans like how I win by knockout.
"Fans define a fighter's legacy. When I'm done I hope they respect my battles inside the cage and realize I always tried to help create opportunities for growth in WMMA on a whole."
And while Justino is well aware of the hardships she's faced, the heavy-hitting Muay Thai specialist believes the proof of her prowess is all in the numbers. Justino knows she has a special gift for settling her opposition, and she's never been worried about fight fans tuning in to watch her work.
"I have been under contract with the UFC for five fights already, and my last two were actually in the UFC," Justino said. "For me fighting is a job. I want to work where I make the most money, but more important than that I want to work with promoters who want to promote me and build my brand alongside theirs.
"I don't care where the actual fight takes place or what the broadcast deal is. Fans have followed my career for 10 years and helped me set viewership records with four different promotions with four completely different broadcast networks."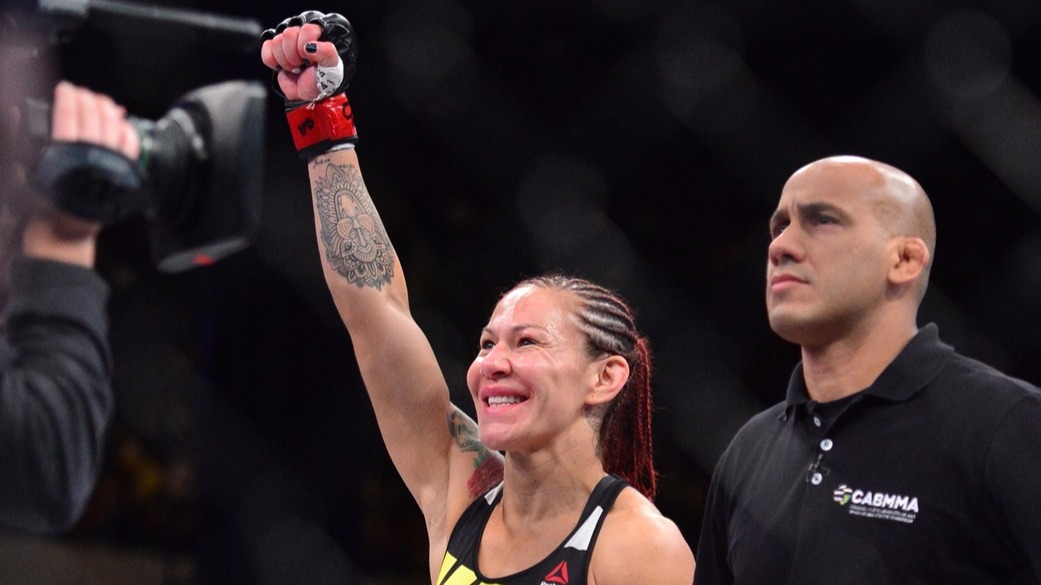 © Jason Silva-USA TODAY Sports
Justino still holds sway as the best 145-pound fighter in the world, but a drastic shift occurred several years back which put the lion's share of the focus 10 pounds south of where she's dominated.
Ronda Rousey's rise and the incredible support she received from the UFC were key factors in the transition, and Justino became the target for verbal jabs launched by the inaugural UFC women's bantamweight champion.
The more Rousey mocked and ranted, the more fans became hyped to see the two women throw down inside the Octagon. It wasn't long before the potential matchup between Cyborg and Rowdy became a super fight high on the list of fight fans everywhere, but it was one that will likely never materialize.
Despite making her return at UFC 207, Rousey's larger future in the sport is uncertain. And after Justino's recent experience battling to make 140 pounds, she's definitive on where said potential fight won't take place.
"135 is not an option," she said.
Even if Rousey were to defeat Amanda Nunes and reclaim the women's bantamweight crown, championship gold would do nothing to entice Justino. The 31-year-old former Chute Boxe fighter has enough hardware and acclaim on her resume and is interested in the fight rather than the fame that comes from facing Rousey.
"Belts are for the fans, and I already have two at my house," Justino said. "I don't need anymore to feel successful with what I've accomplished."
Therefore, Justino would rather settle her feud with Rousey at featherweight, which is the initial weight class the California native competed in upon arriving to Strikeforce back in 2011.
Rousey didn't maker her bantamweight debut until 2012 when she dropped down a weight class to face Miesha Tate for the title, which is a timeline many Rousey enthusiasts forget to include in the ongoing narrative.
"Most fans don't follow the history of the sport," Justino said. "They are fans of the mainstream UFC, and most of the media outlets are controlled by that promotion."
Despite the difference in weight and the uncertainty of the situation at hand, UFC President Dana White continues to insist Justino is still a fight Rousey wants. Justino didn't receive the best treatment from the Zuffa regime while she pursued the bout and has minimal optimism that anything will change under the promotion's new ownership.
"I never had to deal with Dana directly when Lorenzo [Fertitta] was still with the company," Justino said. "I have not met the new owners, and Dana White will always be Dana White. I don't hope for him to change."
FloCombat's hottest content, delivered to your inbox
Don't miss breaking news, feature stories, event updates, and more. Sign up for the FloCombat mailing list today.