Gegard Mousasi Says Conor McGregor Threatened Him With a Knife
Gegard Mousasi Says Conor McGregor Threatened Him With a Knife
Gegard Mousasi opens up, detailing how Conor McGregor threatened him with a knife, in this exclusive interview.
Oct 14, 2016
by Tony Reid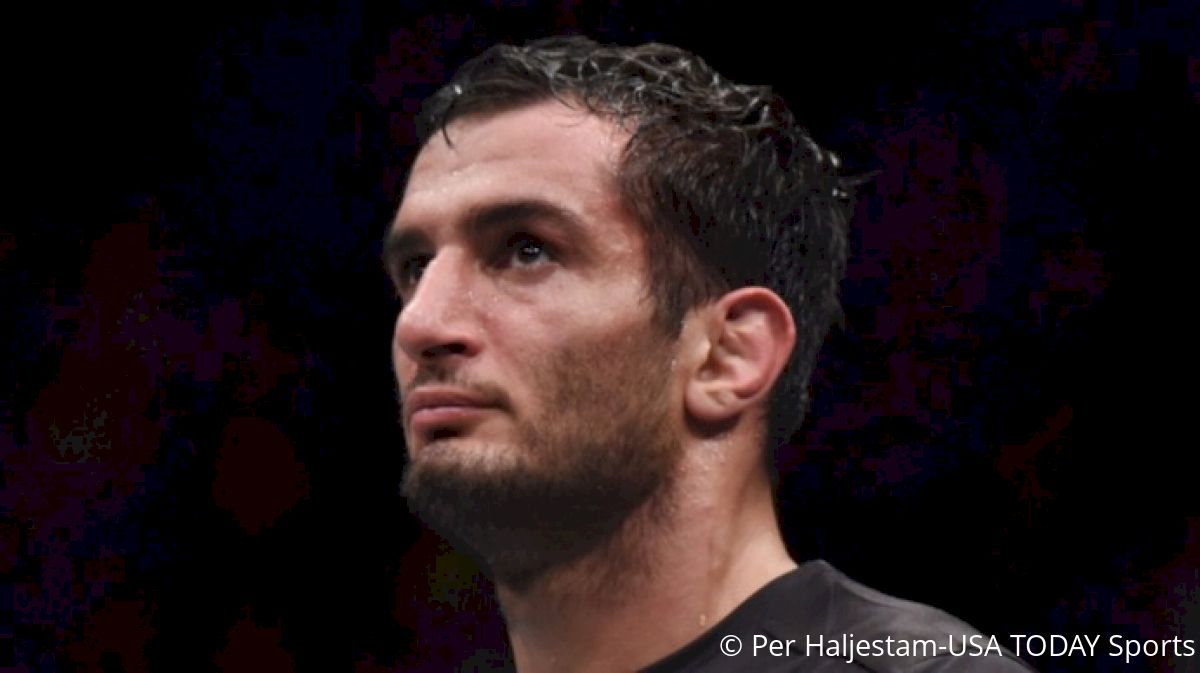 UFC Middleweight Gegard Mousasi has been one of the most highly accomplished and criminally under appreciated fighters in the sport.
Until now.
Mousasi thoroughly dominated former UFC light heavyweight champion and fading MMA legend Vitor Belfort in the co-main event this past Saturday night at UFC 204 in Manchester, England. The end came via TKO stoppage halfway through the second round after Mousasi put his hands and feet all over Belfort before taking the fight to the ground and ending it after landing numerous elbows to the face of the battered Brazilian.
The one-sided beat down skyrocketed Mousasi's stock and ended Belfort's hopes of any possible return to title glory.
"It was a big fight." Mousasi said. "I always perform the best when I have a lot of pressure on me. I was nervous for that fight, to be honest. When I'm nervous I always fight better because I am sharper. It was a good performance. It is just going to set me up for bigger fights. I need a more dominant win next time against a top four opponent and then I could get a title shot. They cannot deny me anymore."
After another impressive performance inside the cage, Mousasi took to the mic at the post-fight press conference with equal savagery. The gloves came off, literally and figuratively, in a 10-minute long diss track that would have made your favorite battle rapper proud.
The now top five-ranked middleweight put the upper echelon of the 185-pound division on notice before directing his attention to the perceived loudmouth trash talkers in the UFC, including the sport's biggest star, featherweight champion Conor McGregor.
The rant was so epic the MMA community is still buzzing about it nearly a week after the fact.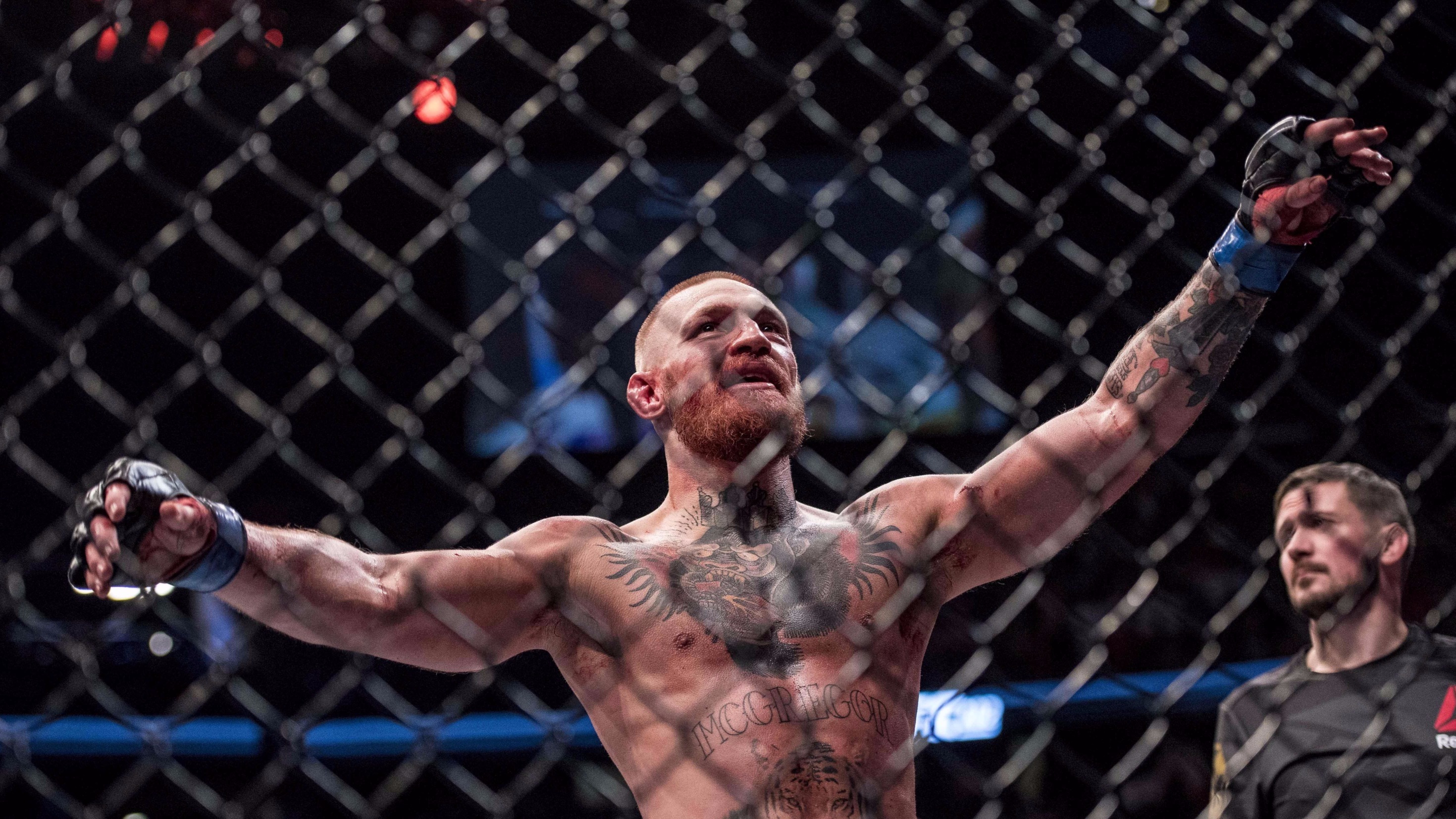 Aug 20, 2016; Las Vegas, NV, USA; Conor McGregor (blue gloves) reacts to fight with Nate Diaz (red gloves) during UFC 202 at T-Mobile Arena. Mandatory Credit: Joshua Dahl-USA TODAY Sports
"People liked it." Mousasi said. "I just spoke the truth. Sometimes you have to say stupid sh*t before people notice you. I got a private message from Conor McGregor. He was cursing at me, the little f**k. He was threatening me. I said 'What are you going to do with your 50 kilos?' The f****r was threatening me with a knife. He knows I could beat his ass any day.
"I said some stuff that I didn't mean," Mousasi said. "I said 'People don't know who the real fighter is or not.' Of course he's a top fighter. English is not my first language and I just blurt stuff out sometimes. I thought it was funny that he was messaging me."
With the top four contenders in the middleweight division all scheduled to scrap, Mousasi looks outside that obvious box for a potential opponent. If he can't have a good dust up with the current UFC middleweight champion or a top contender, he will settle for a date inside the Octagon with the greatest middleweight of all time in Anderson Silva.
On more than one occasion Silva has danced his way into an opportunities once thought for Mousasi, including a previous scrap with Michael Bisping at a UFC Fight Night event in London back in February. The trend continued at UFC 200 back in July where Mousasi campaigned for the fight with Daniel Cormier that Silva eventually received.
"My manager talked to his management." Mousasi said. "He is not available. He is doing some movie part. He won't be available any time soon. I think they are looking for a title shot or a super fight with GSP (Georges St-Pierre). I don't think Anderson (Silva) is an option. I think Uriah Hall is an option. I have something to settle with him. I need one more good win after I erase that loss and then a top-four guy and then a title shot is inevitable."
Mousasi was once known as a competitor who let his fighting do the talking, but that mindset appears to have gone by the wayside. He will continue to use post-fight pressers as his very own rap cyphers until his message gets across to those in control of booking fights.
He fully intends to keep the fire coming and keep playing the game until he secures that elusive middleweight title shot.
"Fighters are smart," Mousasi said. "One time I heard Ronda Rousey say on a good day she could beat Cain Velasquez. Anyone that has a little bit of a brain knows that's not even possible. Can Velasquez in a wheelchair could beat her. Maybe I learned it late but it's not too late for me yet. We have to do things differently now."




FloCombat's hottest content, delivered to your inbox

Don't miss breaking news, feature stories, event updates, and more. Sign up for the FloCombat mailing list today.