FloCombat friend and long-time combat sports photographer/videographer Ryan Loco (Twitter, Website) recently traveled to Milwaukee to spend a few days with former WWE star CM Punk as he prepared for his pro fighting debut at UFC 203.
"Are they paying you?" my wife asked.
I'd just finished telling her I was going to fly to Milwaukee to shoot CM Punk in his last few days before his fight at UFC 203.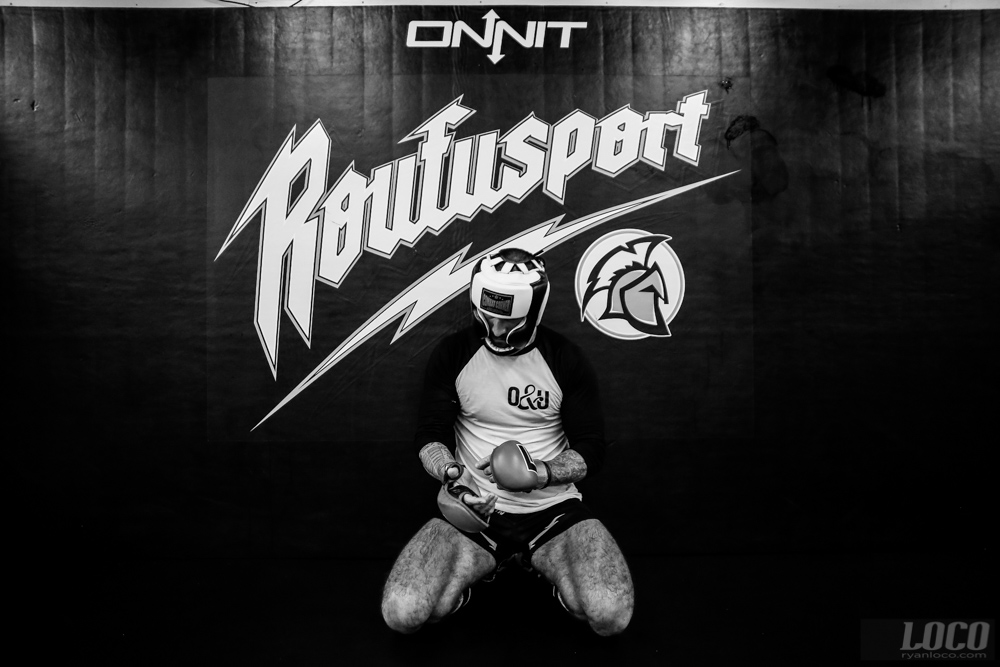 To be honest, I've been trying to get "them" to pay me since I picked up a camera. I was flying out for myself because I enjoy documenting things. I enjoy capturing moments and sharing them with people who otherwise may not have a chance to see them.
I didn't come to interview him, because quite frankly, the same questions I'd ask would be greeted with the same answers. There's nothing new to discover until after UFC 203 is over. That's when our current questions will be replaced with new ones.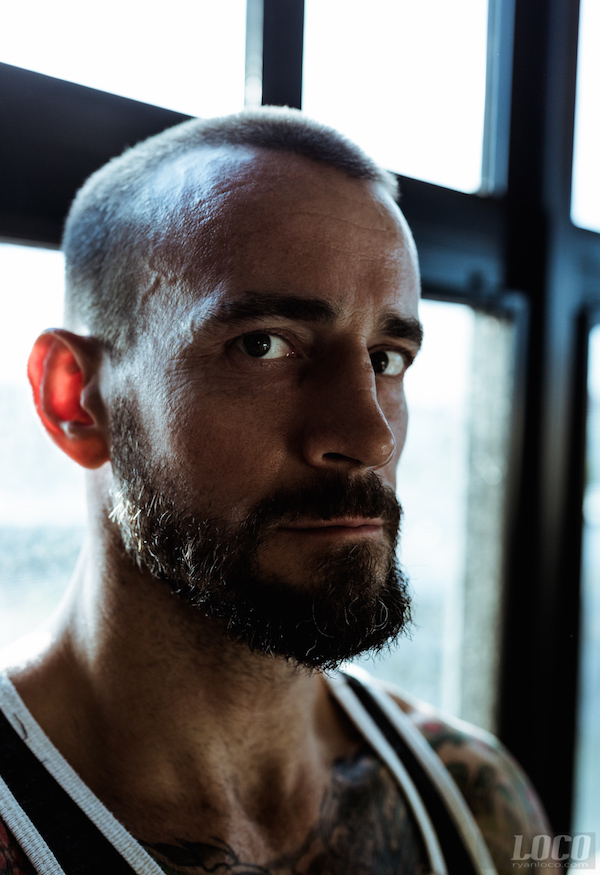 Milwaukee's population is clocked at 600,000. But drive around the city for a bit and you might argue the official population is too high. My first night there, I went in search of food that didn't come from a drive-thru window. Vacant buildings lined the streets.
I found a local supermarket and was greeted with something I was not expecting: empty shelves. The store was 6 days away from being shut down for good. A butcher carried a package of meat to the "meat section," which didn't really look like a section at all.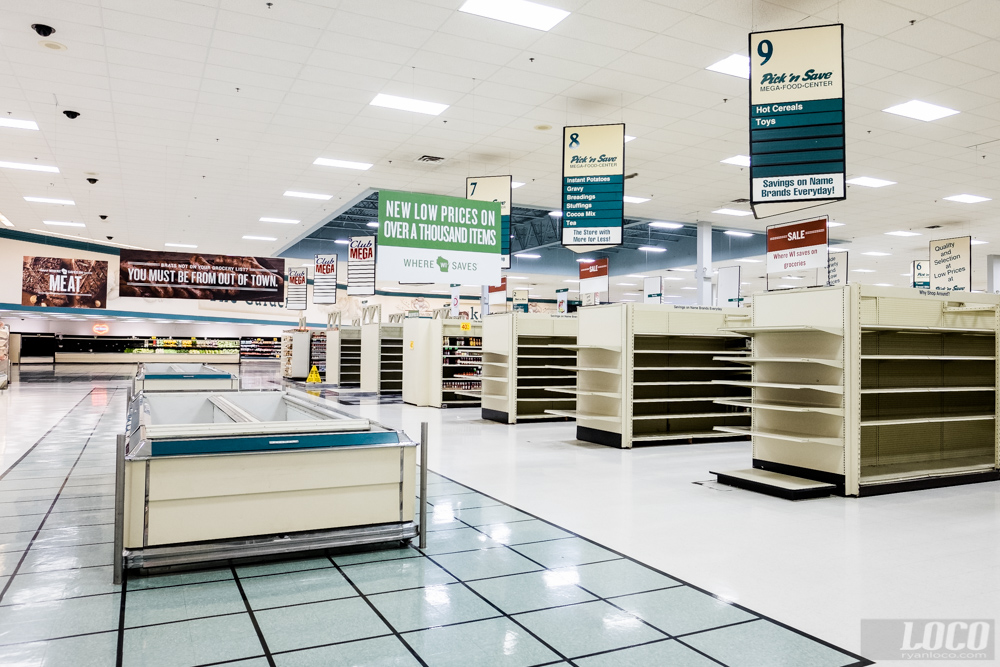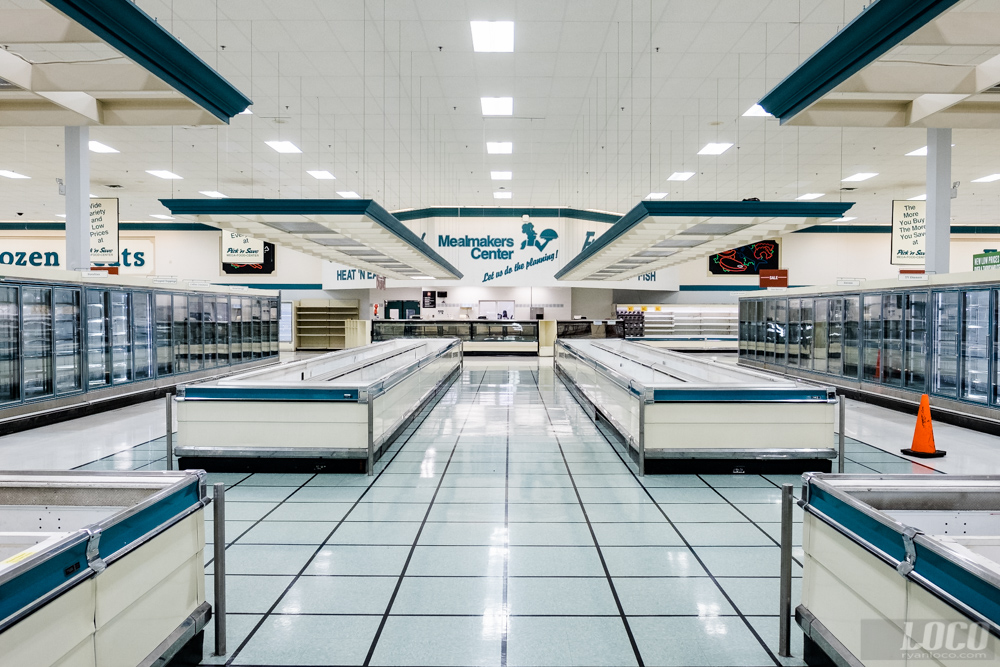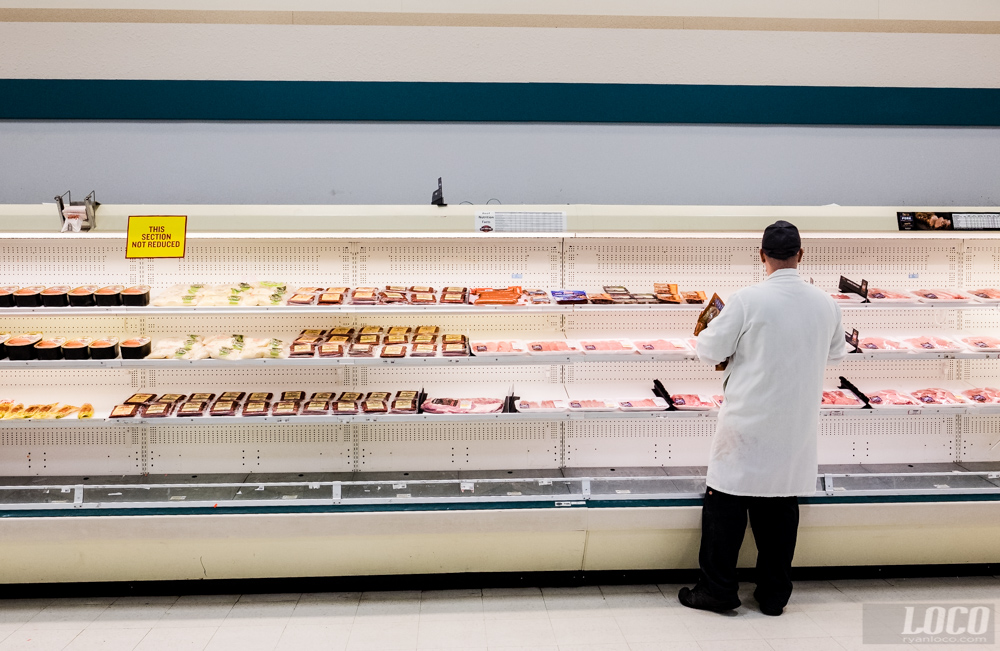 The fresh fruit and vegetable area was just empty shelves. Neon art pointed to the sustenance that used to call it home. Scattered customers pushed near-empty carts around aimlessly. There wasn't really enough in the store to fill up a cart, anyway.
Milwaukee had a different vibe. I wasn't used to it.
And maybe that's why CM Punk chose to come here.
A spartan lifestyle
A fight camp is not glorious.
It's mundane. Three training sessions a day will do that to just about anyone. But there is a sense of contentment to the journey Punk is on. Despite a grueling schedule that barely leaves room for food or a nap, he is happy.
CM Punk is not going to read this story. He didn't watch the documentary that has been airing on Fox Sports 1 leading up to his fight.
His sole focus has been on Saturday night. He doesn't lack in the confidence department, either. He doesn't talk about getting his first fight under his belt; he talks about getting his first win.
"I'm a live in the moment type of guy," he tells me. And right now, that moment is a strength and conditioning session called Hurricane.
After a nice warm up being serenaded by the greatest hits of the 80's, the real workout begins. There are four separate five minute rounds with a one minute break between each. Each round is a mixture of sprints, ball slams, grip training, bag work and shadowboxing. It is a calculated chaos designed to prepare his body for the uncertainty of the fight. After the fifth round finishes, he asks if he can do one more.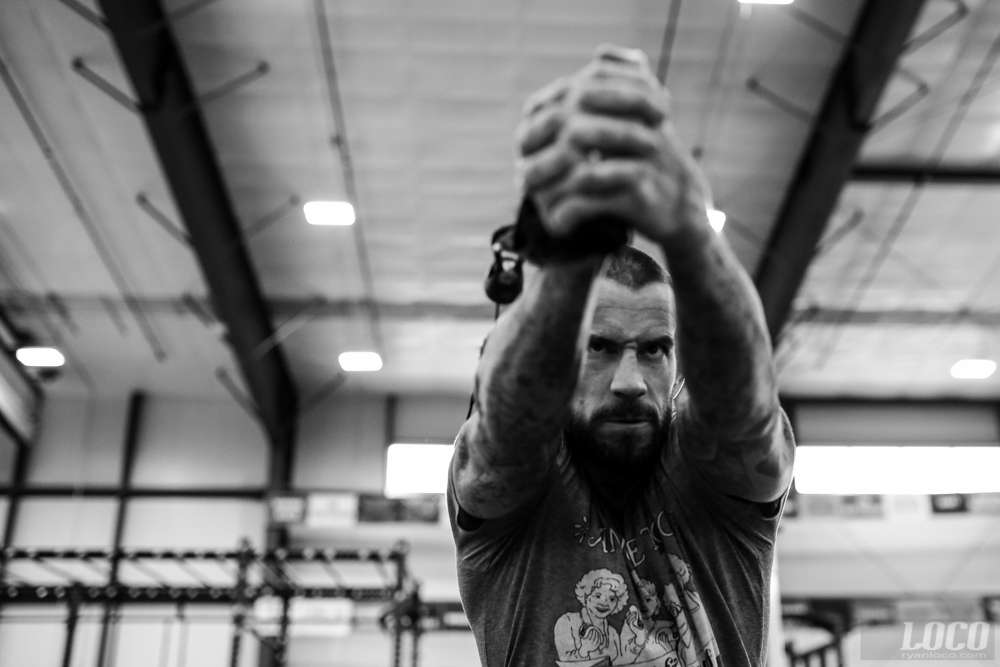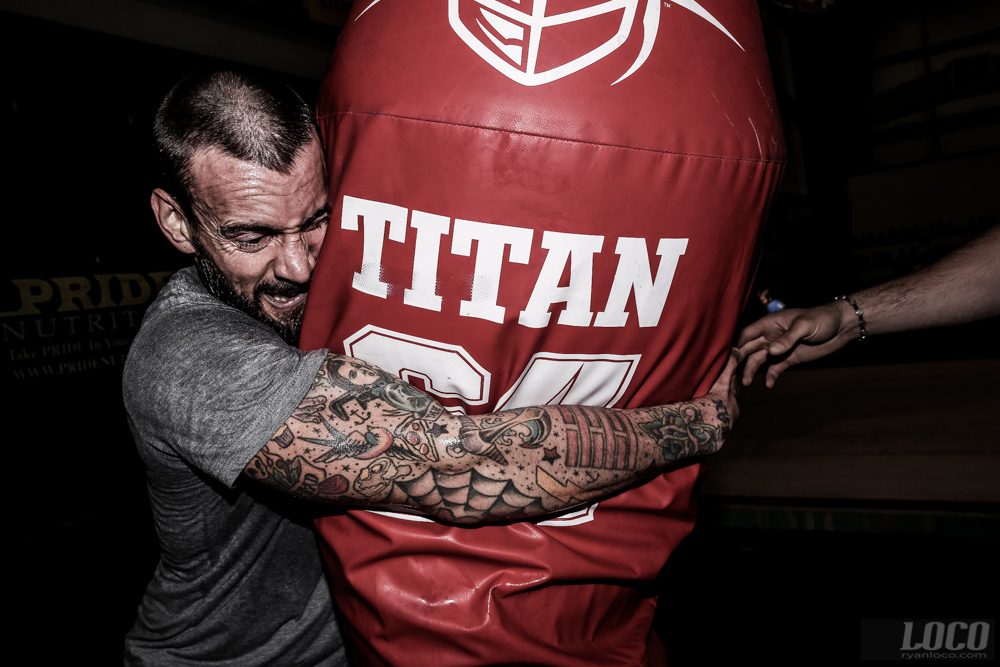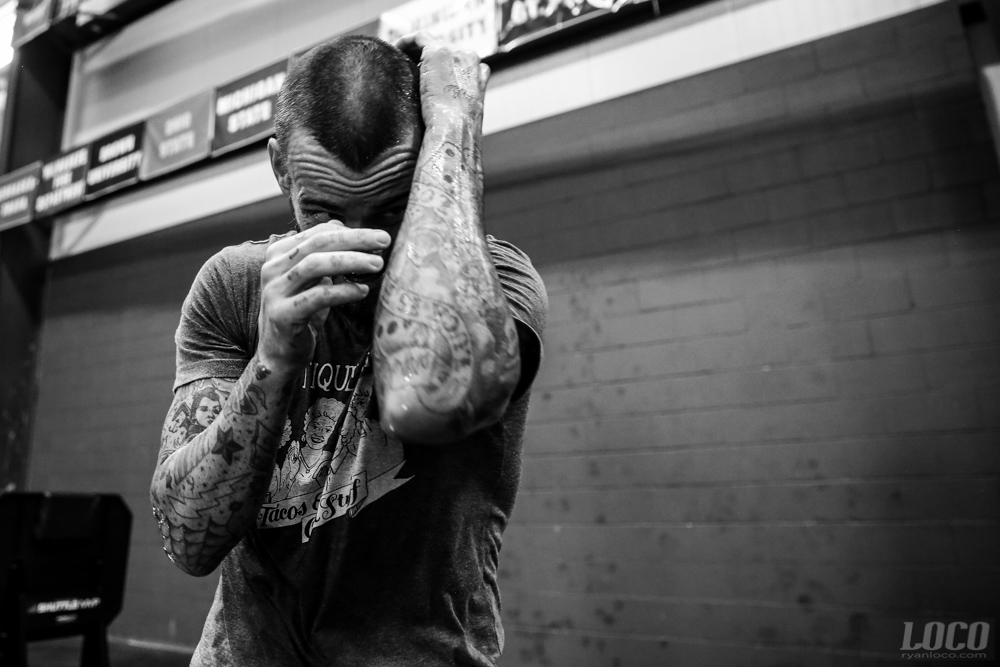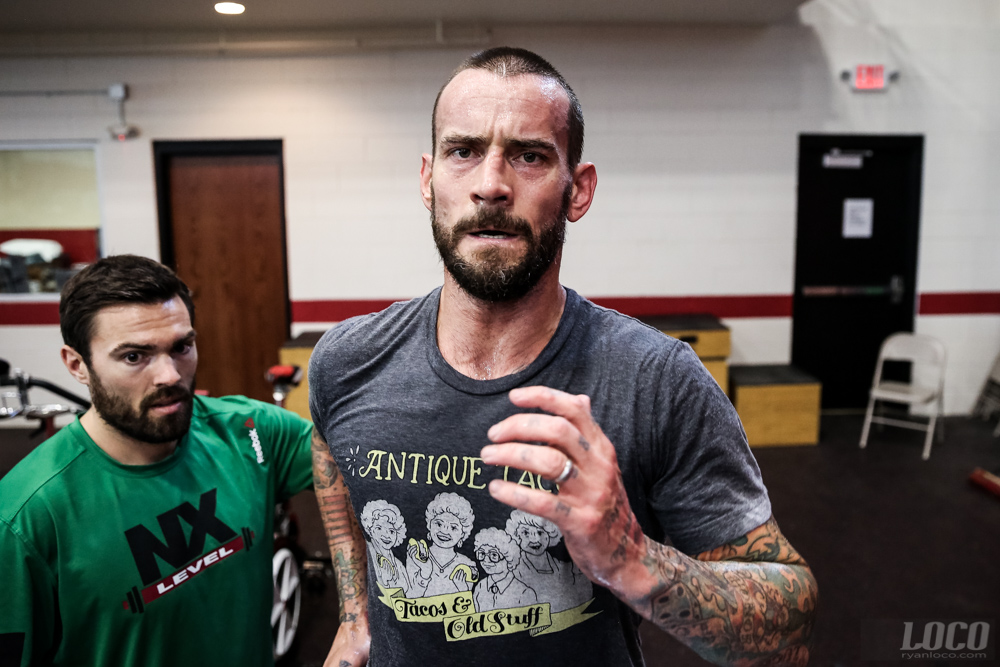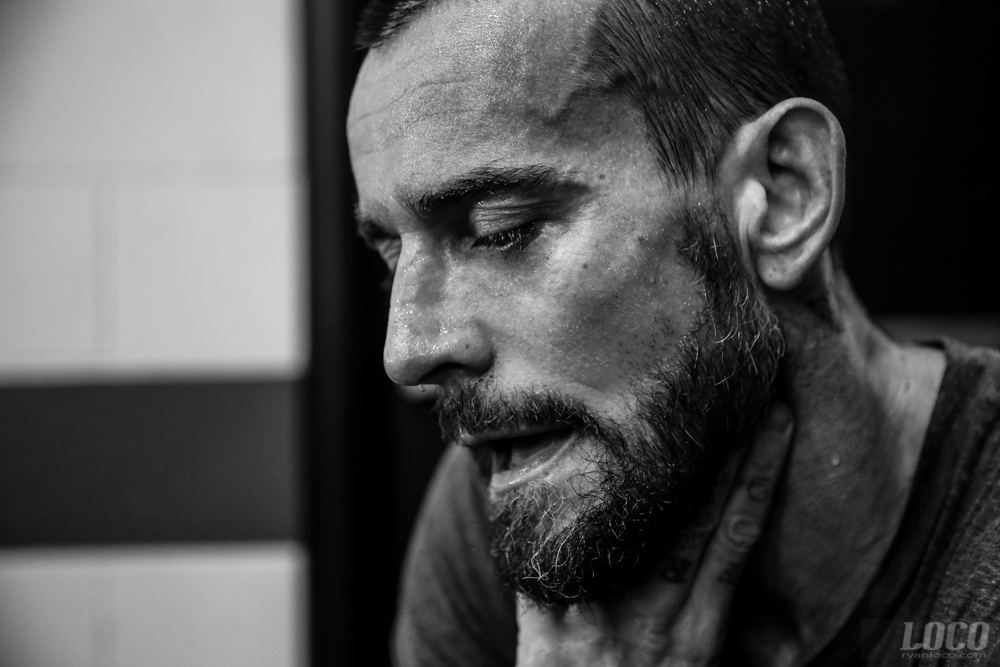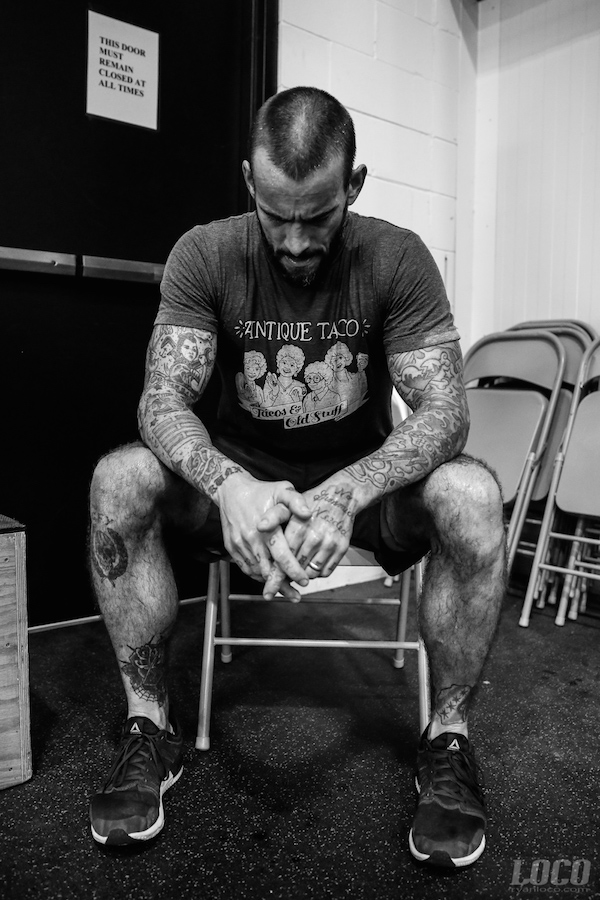 Roufusport lies beneath the surface of Milwaukee. The lack of service on your cell phone makes you well aware of that. It seems appropriate. All the hard work for a fight is done hidden from the masses. How much more hidden can you get than underneath a parking lot in Wisconsin?
Roufusport lies in wait like a beast in a cave. It swallows up people, strips them of everything, and then spits them out whole again as fighters and champions.
One of those champions is in town today. Punk sighs, knowing what's in store for him.
Iron sharpens iron
UFC champion Tyron Woodley goes over the drill for the day and the team claps in unison. Everyone partners up, all avoiding locking eyes with the champ so they don't have to do their rounds with him.
This is a regular occurrence, it seems. Punk sees Tyron, shrugs, and begins to do something that most people wouldn't look forward to on a Thursday morning: grapple with the best welterweight in the world.
It's hard to predict what Punk will see in the Octagon. But whatever opponent Mickey Gall brings, Punk knows it won't be as difficult as what he's facing during sparring sessions with Woodley.
There's practice later. Punk isn't sure if he's going to go. This is a lie, of course. He knows he's going.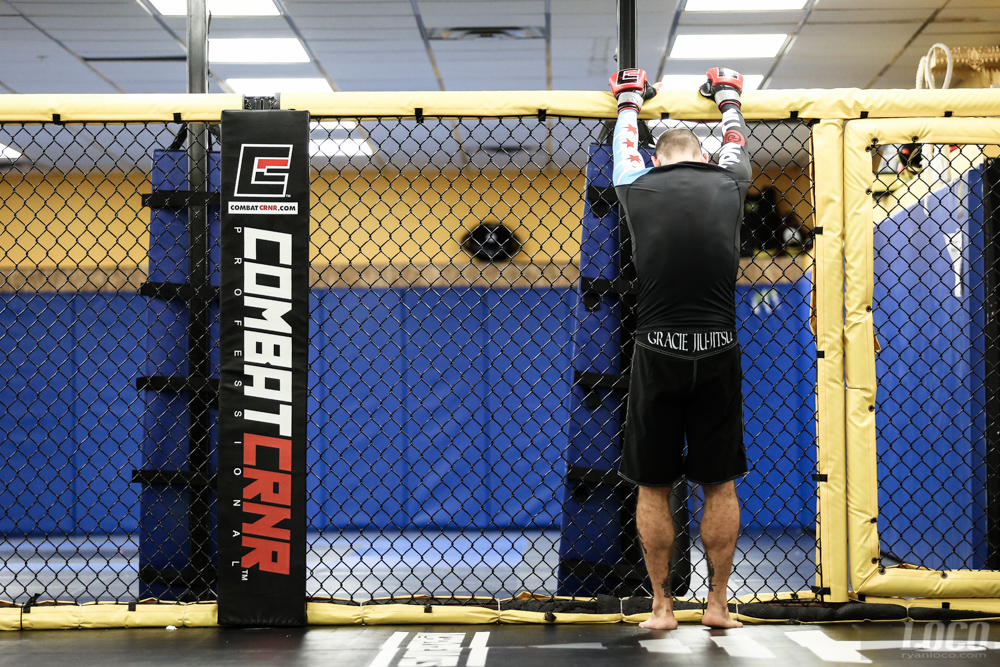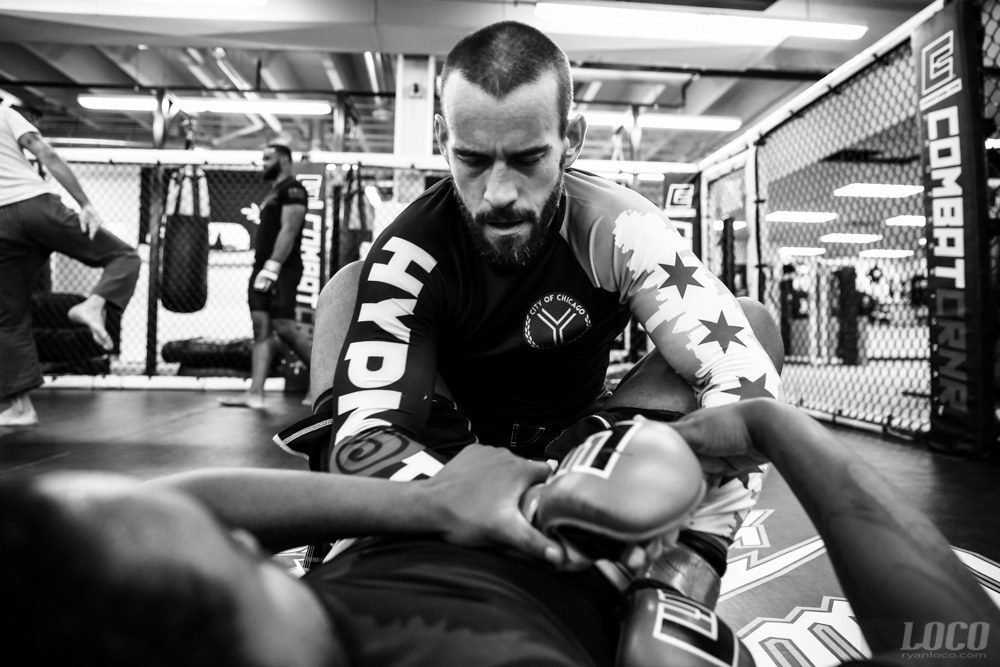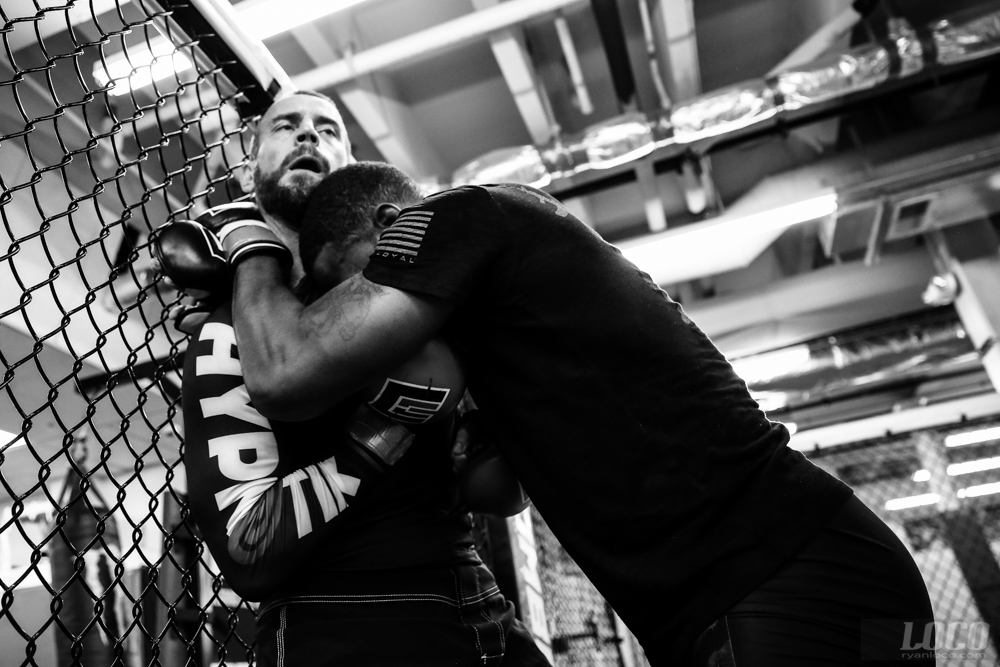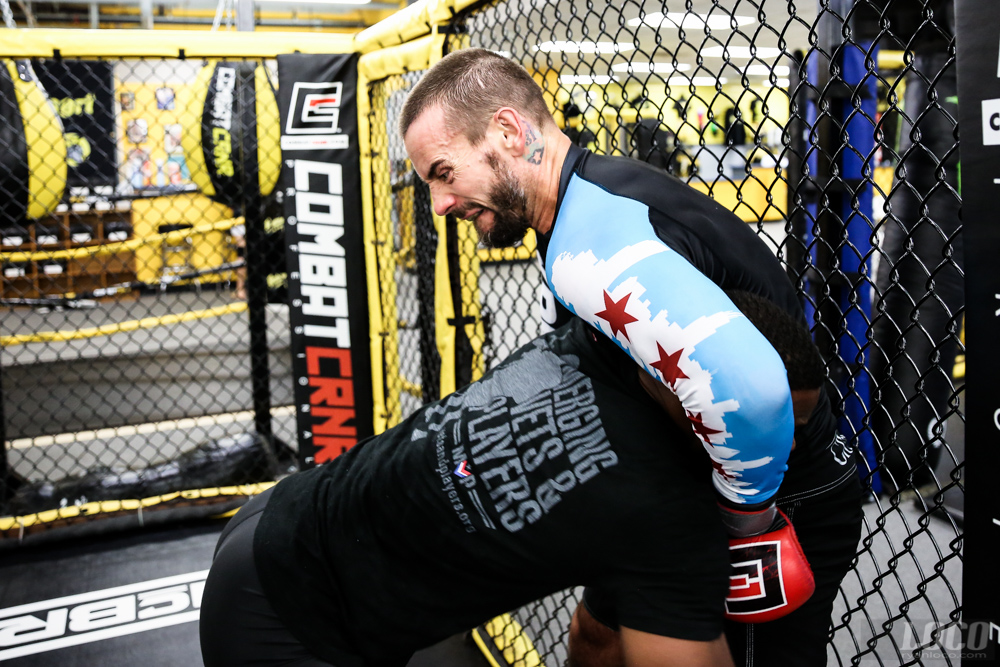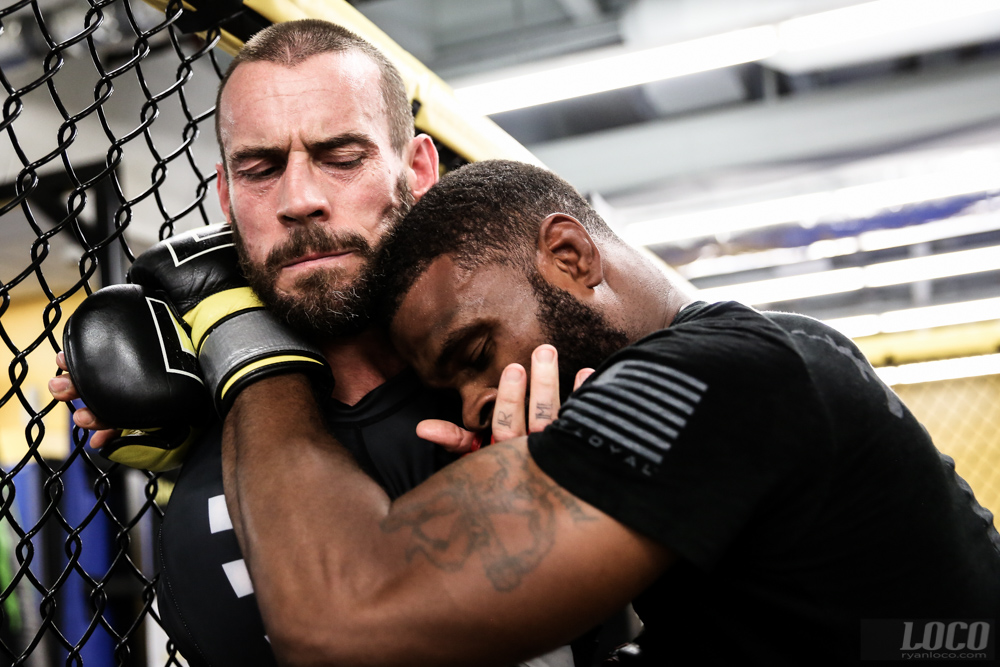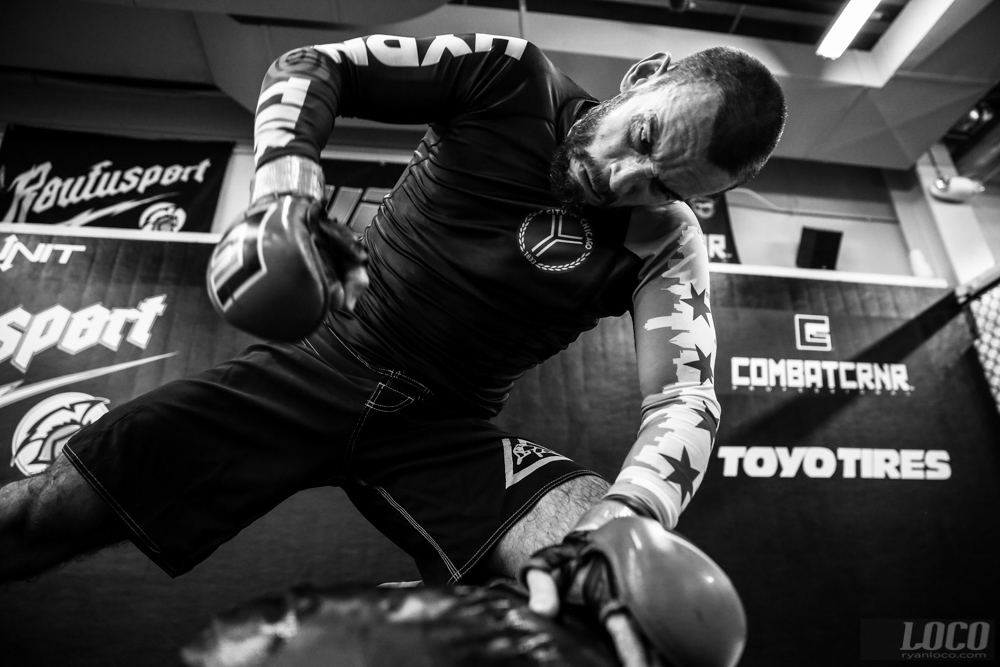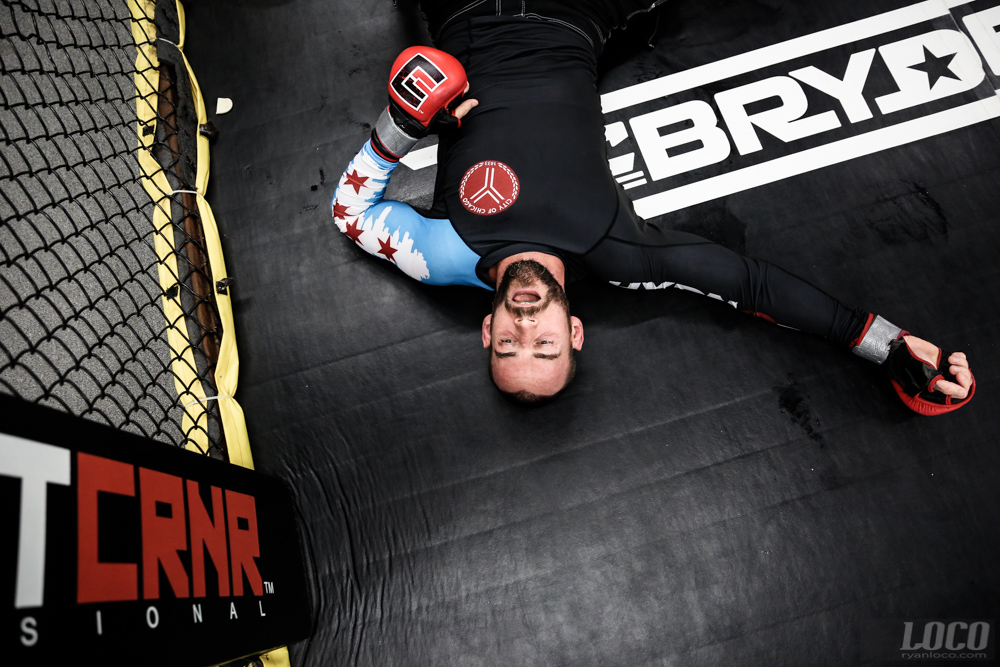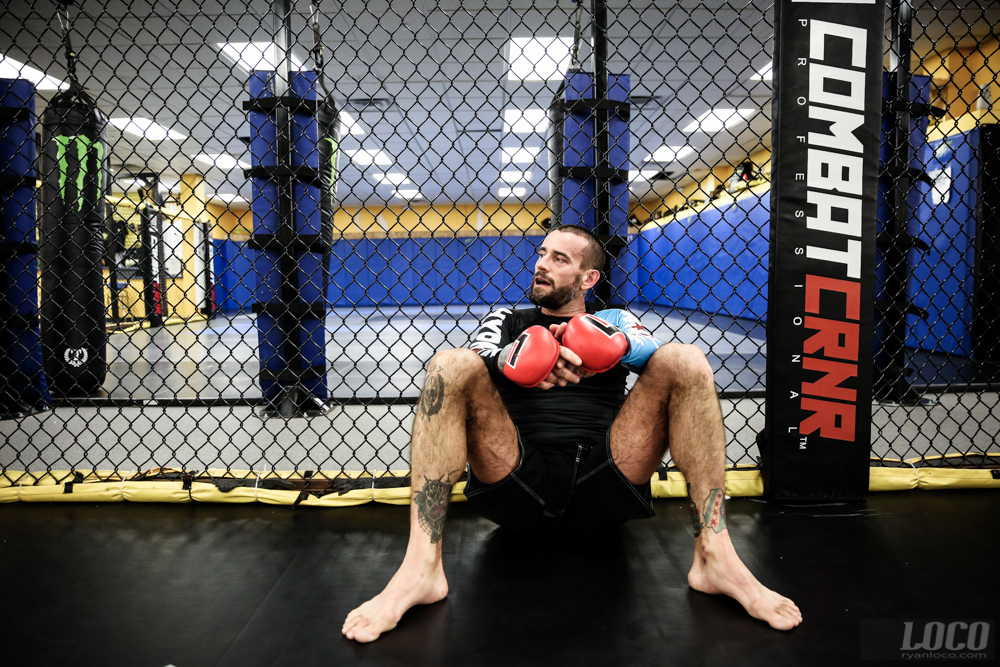 It's late and another pad session is scheduled. The gym is practically empty. No one claps. No one cheers. Any motivation is self-made. He walks in with a gym bag and a cup of coffee. He could have canceled. Instead, he slams his drink and begins to wrap his hands.
The sounds of Punk's gloves hitting the pads are only interrupted by Coach Cush's instruction. They've done this scene over and over again. React, Cush says. We are doing this to lead up to this, unless this happens. And if it does, then we will do this.
It doesn't make much sense until you're sitting there watching Punk's eyes, and you see that his eyes are absorbing and understanding every word. He's nodding. And then the instruction starts over.
Cush tells him he's done for the night. "Are you sure," Punk asks. He's sure.
Punk is tired and doesn't know if he will be doing two practices tomorrow. He's lying again.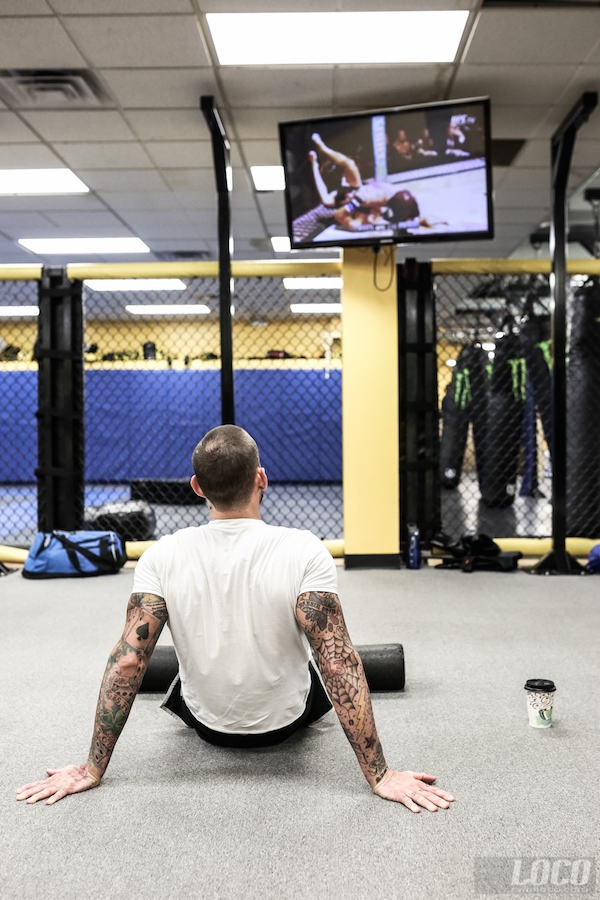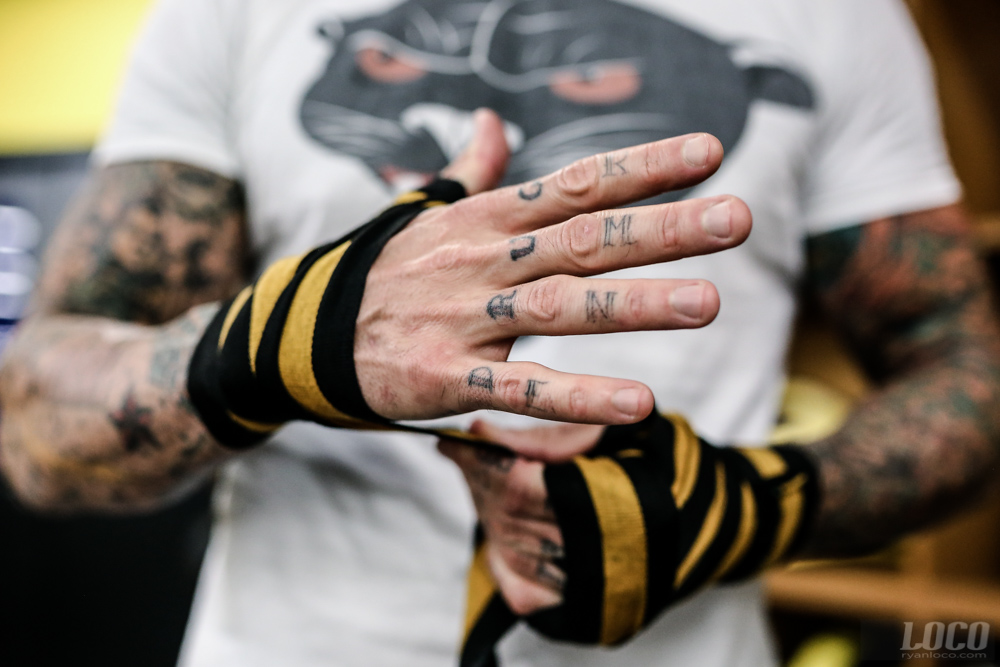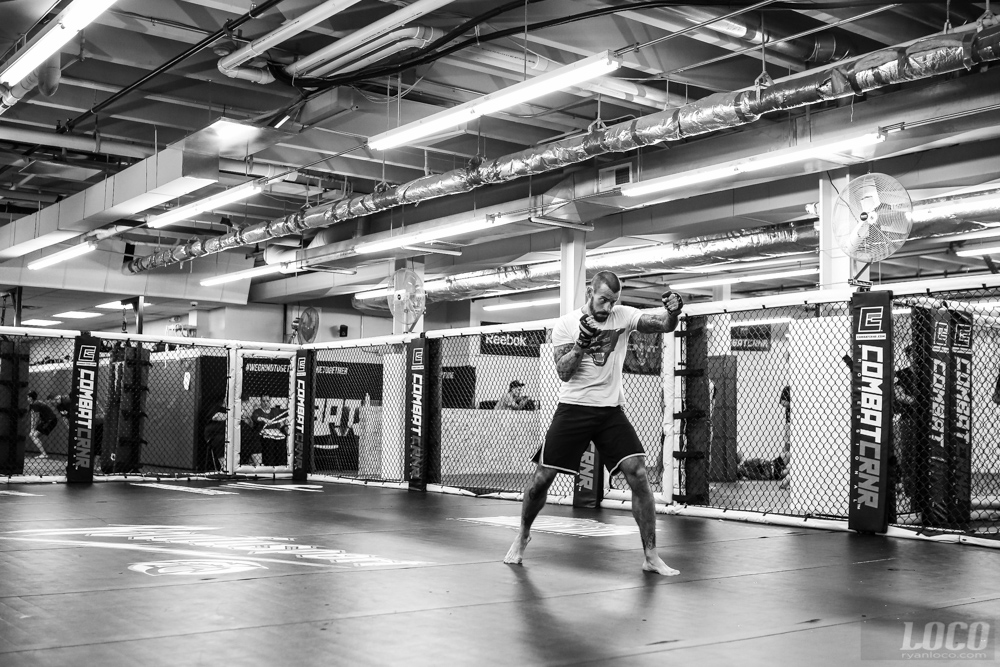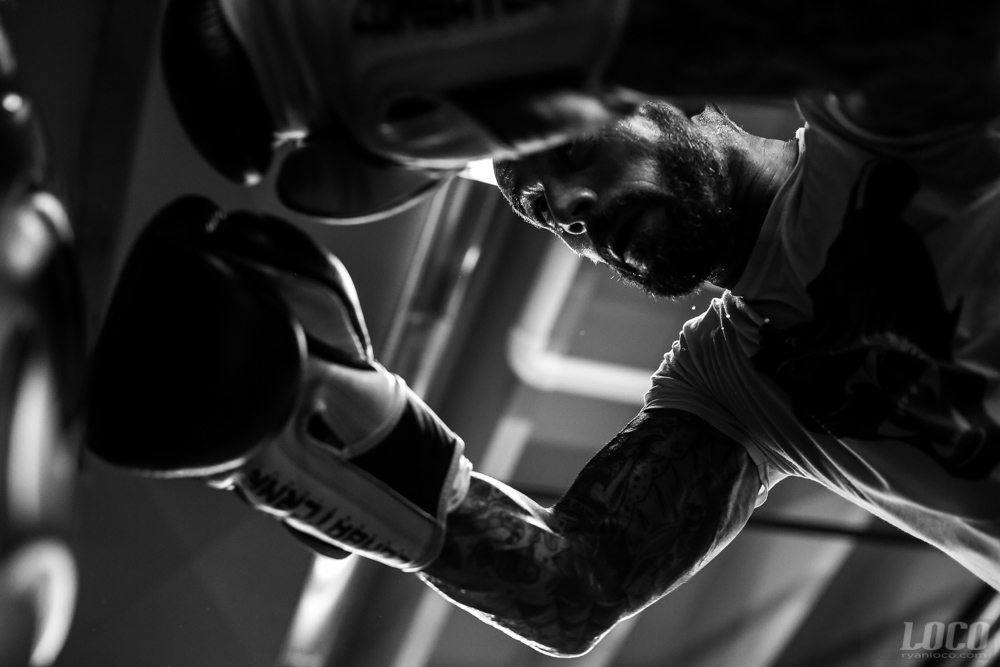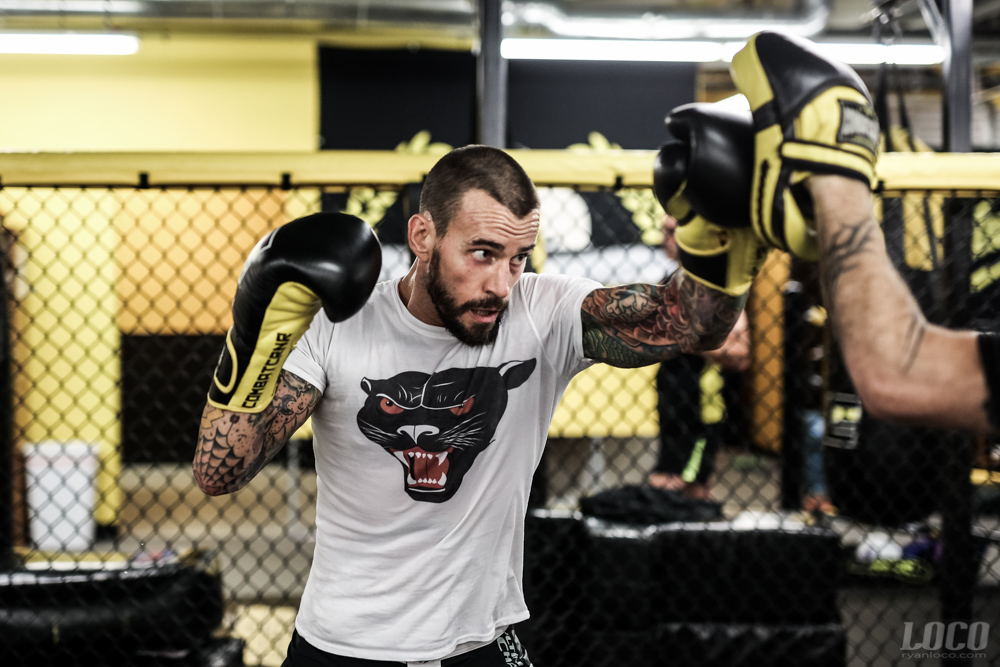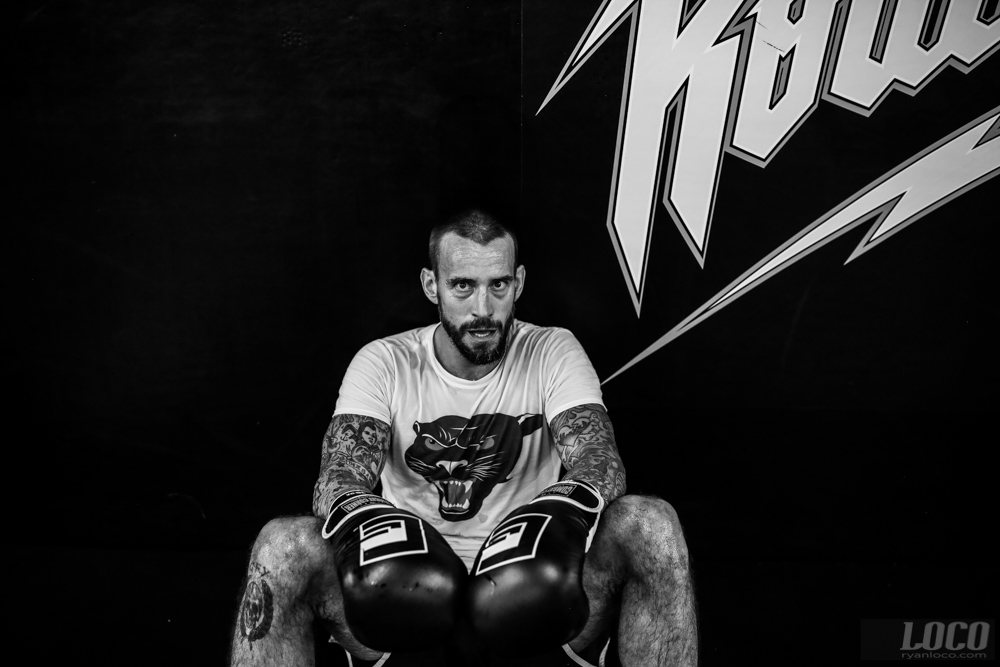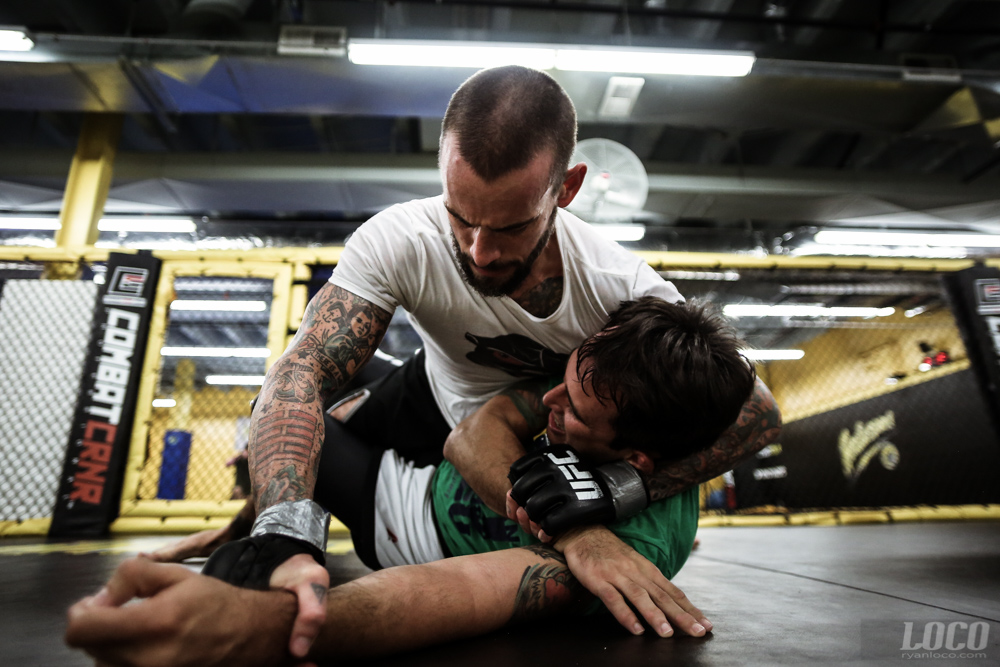 Only for himself
The safest and easiest way to go through life is to not live it at all. Pain and setbacks are part of the deal. Punk is often asked what will happen if he loses.
Nothing will happen. He'll go home. He'll drink coffee with his wife. Play with his dog. He'll prepare for the next fight, whatever and whenever that may be.
Some are happy to sit and look out the window on this ride. They watch as so many others do, content to question the motives of others from the safe confines of their assigned seat.
If you don't try, then you can't fail. If you don't fail then you can't get hurt. It's nice and comfortable.
He's not doing this to prove something to anyone else. He's doing it to see where he stands. Not in the UFC, but with himself.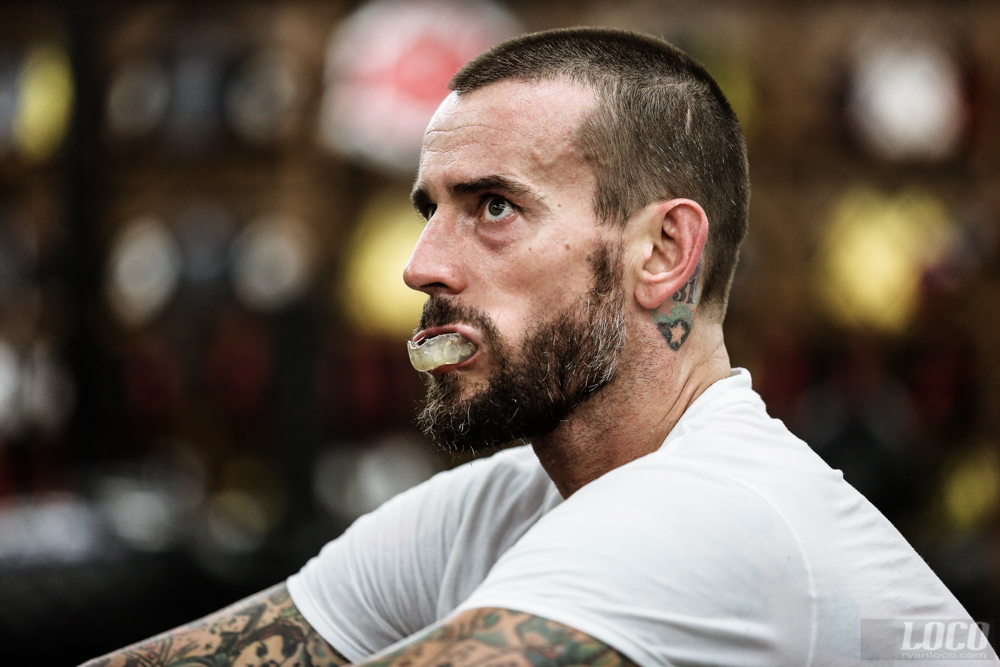 Maybe people question him because he's not doing someting they would do. But CM Punk is not you, and I think he's happy he's just himself.
Are people rooting for him to fail? Absolutely. Does he care? No. He's been told not to do this thing. Icarus flew too close to the sun and perished, while his father stayed the course and survived.
What was the name of Icarus' father again? Yeah. I don't remember, either.
Two cheers for the people who are happy being comfortable. He does not envy you.
The young man working in the empty grocery store thinks that it's both cool and crazy that I came to Milwaukee from Las Vegas. I think it's crazy that he's walking around a ghost town grocery store for what appears to be no reason.
I ask him what he is going to do once it's over at this store. Turns out there is another location a few miles down the road and he will be working there.
"I'm just ready to get this over with and move on to the next one," he says.
Seems like that's a common sentiment in Milwaukee.