Malki Kawa Reveals Worry of Brain Trauma May Force Condit's Retirement
Malki Kawa Reveals Worry of Brain Trauma May Force Condit's Retirement
It's been a week since UFC On Fox 21, but the speculation as to whether Carlos Condit will walk away from MMA continues.Condit was beaten by Demian Maia ins
Sep 3, 2016
by Jim Edwards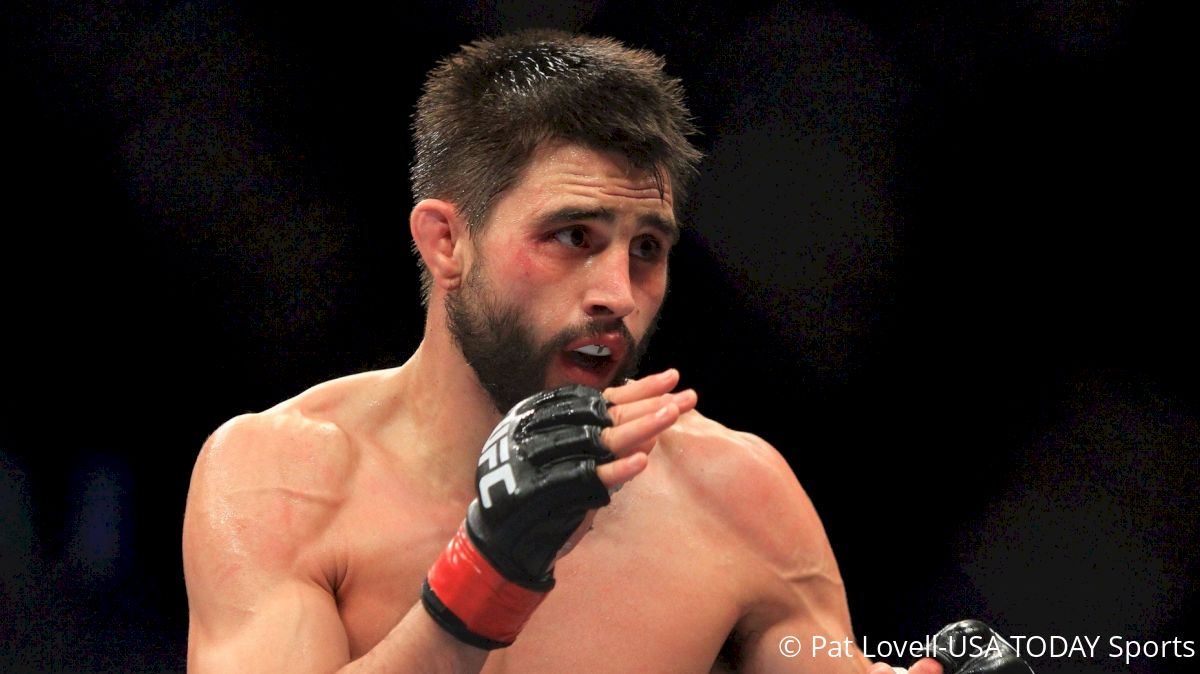 It's been a week since UFC On Fox 21, but the speculation as to whether Carlos Condit will walk away from MMA continues.
Condit was beaten by Demian Maia inside just two minutes of the first round last Saturday, and ever since then, talk of the former interim UFC welterweight champion retiring has steadily grown.
In the post-fight press conference last Saturday, Condit questioned whether he still belonged at the highest level. Condit then later referred to the amount damage he'd taken over his career, and said he didn't know if he could take the punishment much longer.
Condit has kept a low profile since the event, however, his manager, Malki Kawa, yesterday appeared on the Chael Sonnen
'You're Welcome'
podcast and gave some further insight as to what Condit might have meant.
"In reality, Carlos Condit has been in a lot of fights--he's been doing this since he was 15 years old," Kawa said. "He's suffered a lot of concussion. He's one of the few fighters I have who goes in and checks his brain and checks the damage assessed and all that.
"He's just looking at it like this--he took a hard shot from Maia and it caused him to like cradle up a bit and give him that position for him to lose and sink the rear-naked choke. The way I look at it is, if a fighter comes to me and says 'Hey Malki, I don't think I can take this much more damage, my head is the most important part of my body with my brain and I don't think it can take any more damage', I can't argue with that."
Kawa then said that if Condit hadn't been in so many wars down the years, he might be tempted to talk him out of it. Condit, however, has had a long storied career of being involved in some epic encounters.
"If this was like his tenth fight and he took that damage and he didn't have that fight with Robbie Lawler the way he did, or that fight with Nick Diaz or George Saint-Pierre, those were five round fights that went the distance and where there was damage given on both sides. If they didn't happen I'd probably talk him out of it, but he's literally telling me that when he took that shot it caused me to do this."
"He's not the sort of guy that is going to be involved if he can't mentally perform to the best of his abilities and that includes taking shots."
Kawa then revealed Condit still wanted to fight, but said that his client was mostly thinking about his long-term health and that he would be taking a little more time to ultimately make his mind up.
"I'm not talking about mentally being in it, I'm talking about the damage his brain is taking, not taking and being able to recover," Kawa said. "It's going to be all these little different things and he's just looking at it right now like, look at me now I'm in my prime as a fighter and as a human being, and I got some symptoms. He wakes up sometimes and he's got some headaches and he's more worried about that than he is continuing to fight."
"If this was maybe five years ago I think Carlos Condit just says 'Hey he caught me today' and I don't even know Carlos Condit five years ago takes that shot. I think he would've just muscled through it, he's tough as nails. I'm proud of his to be able to sit there and just say what it is.
"Right now he's just taking his time and thinking about it," Kawa added.
"He's going to review it, see how he feels and see's whether or not he wakes up and stuff is going on. He'll go get his head checked and see if his brain is perfectly fine, normal, and then maybe he may say I want one more fight."