UFC welterweight Neil Magny is one of the busiest fighters in the history of the UFC.

If you need proof, look no further than his past two years of competition. As a top-10 ranked welterweight, he stepped into the Octagon five times in 2014, and then five more times the following year. "The Ultimate Fighter" veteran has posted career-highlight wins over Hector Lombard, Kelvin Gastelum and Erick Silva. After a recent knockout loss to Lorenz Larkin, Magny is hoping to get back on the winning track in the near future.

For today's installment of FloCombat's Gym Stories, Mangy took us to Matt Hughes' famous HIT Squad gym in Granite City, Illinois.

In 2007, Hughes left longtime coach and mentor Pat Miletich and the MFS team to launch his own. He brought on UFC welterweight Robbie Lawler, boxing coach Matt Pena and wrestling/conditioning coach Marc Fiore.

It wasn't all fun at the gym, but there were certainly games.

"We all had this thing for dodgeball; we would all play dodgeball all the time," Magny said. "Robbie Lawler, Matt Hughes, Brian Foster, Matt Veach—all these UFC fighters would go in there and play dodgeball. We were super-competitive.

"We got to the point where, if we were there for a wrestling practice and the game was too close to call, we would run over into wrestling practice time to continue that game of dodgeball. We kept it going. Sometimes it would take up most of our training day.

"Robbie Lawler was the best. He was slinging those dodgeballs. He even popped a few of them. For a guy to have that much power throwing a dodgeball was crazy. It made sense, I guess, the way he scored all of those knockouts in the cage with those strong arms and heavy hands. It was ridiculous."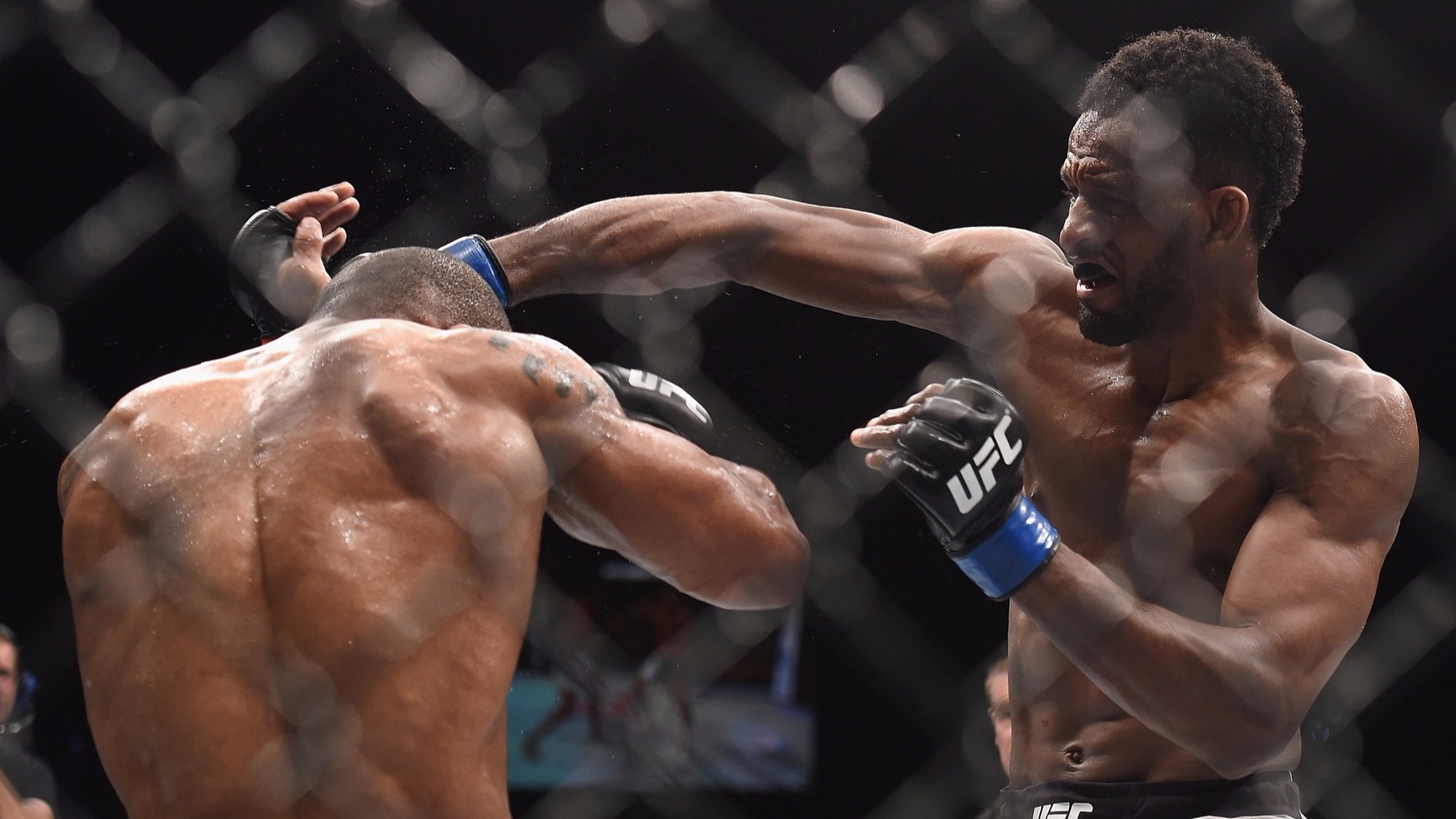 Mar 20, 2016; Brisbane, Australia; Hector Lombard (red gloves) competes against Neil Magny (blue gloves) during UFC Fight Night at Brisbane Entertainment Centre. Mandatory Credit: Matt Roberts-USA TODAY Sports