Bellator 160
Rory MacDonald Says He's Ready To 'Take Over' With Bellator
Rory MacDonald Says He's Ready To 'Take Over' With Bellator
Rory MacDonald is a man with a new home and zero regrets.Speaking for the first time under the Bellator MMA banner last Friday evening, the former-UFC welte
Aug 28, 2016
by Jim Edwards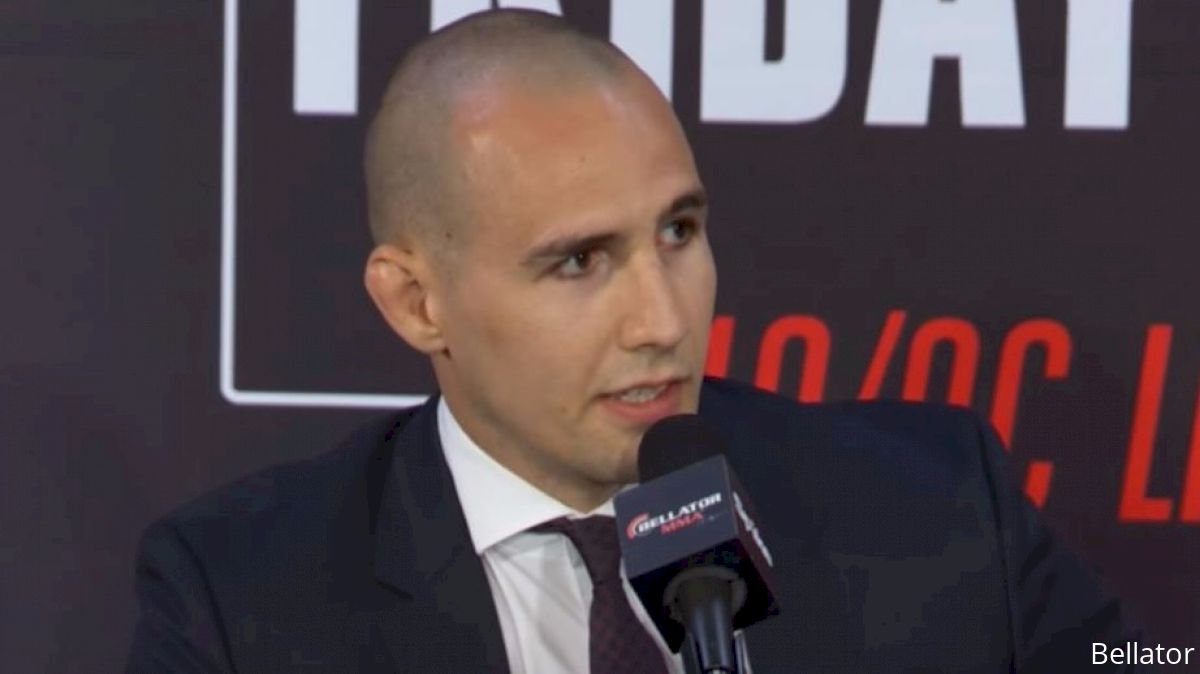 Rory MacDonald is a man with a
new home
and zero regrets.
Speaking for the first time under the Bellator MMA banner last Friday evening, the former-UFC welterweight explained how the deal with Bellator came about.
"It's an honor and it's been a long time in the making," MacDonald said at the
Bellator 160 post-fight press conference
. "I had a lot to consider for probably over a year and I'd been in talks with Bellator for a long time now. It's gone back and forth with the UFC and we put a great deal together.
"We're going to build a great business together. Bellator believes in me and I believe in the company. We are going to take it to the next level and we're going to takeover."
While many other free agents in MMA have been through the roller coaster of contemplating different offers and deciding where to sign, MacDonald said that his decision was straightforward and stress free.
"For contract negotiations, things went pretty well and pretty smooth," MacDonald said. "Scott and the guys here at Bellator were very professional and easy to talk to. Right away I knew there was a good vibe between us. I had it in my mind that I was going to end up here, it was just a feeling and an intuition. I'm really happy with the way it's worked out and the deal I couldn't have asked for more."
After revealing he will have his fight in 2017, and that he wants it to be for the welterweight title, MacDonald talked about his first experience at a Bellator MMA event. The Canadian proceeded to list off a variety of reasons why he thought the live experience at a Bellator event was superior to that of a UFC show.
"The production of the show stands out right away," MacDonald said. "The big screens, the entrances--they just do it bigger. They do it right here; it's a fight show. If they want to promote a fight here they just build it. It's not generic where everyone is wearing the same thing. We get to be our own individual self and promote ourselves.
"Where I was before everyone was wearing the same uniforms and walking out of the same boring dressing rooms through the same gate; it was just boring. People are tired of that."
When asked whether he would need time to adapt to his new surroundings, MacDonald answered in signature fashion, with zero emotion and steel-cutting eyes.
"It's a fight man; I'm going to get into a cage and I'm going to knock people out," MacDonald said. "Like I said before, walking into that cage and looking like every single other person on that roster was basically like a robot walking into that cage. The same jersey on with no difference between this guy and this guy. it's boring and I find it very plain.
"I understand where they are trying to go with it, but that's just no bloodsport--there's no personality there."
The former UFC title contender pointed towards his 'Fight Of The Year' with Robbie Lawler in July 2015 at UFC 189 as the moment in time when his priorities changed.
"For me, that title fight against Robbie was an eye-opener," MacDonald said. "It was like we got to the big show where we wanted to go, but I realized then it was the time to start making some money."