USFFC 28
Three Reasons to Watch USFFC 28
Three Reasons to Watch USFFC 28
US Freedom Fighter Championship invades Spartanburg, South Carolina on Saturday Aug. 20, and the promotion will show off some of the state's hottest prospec
Aug 18, 2016
by Duane Finley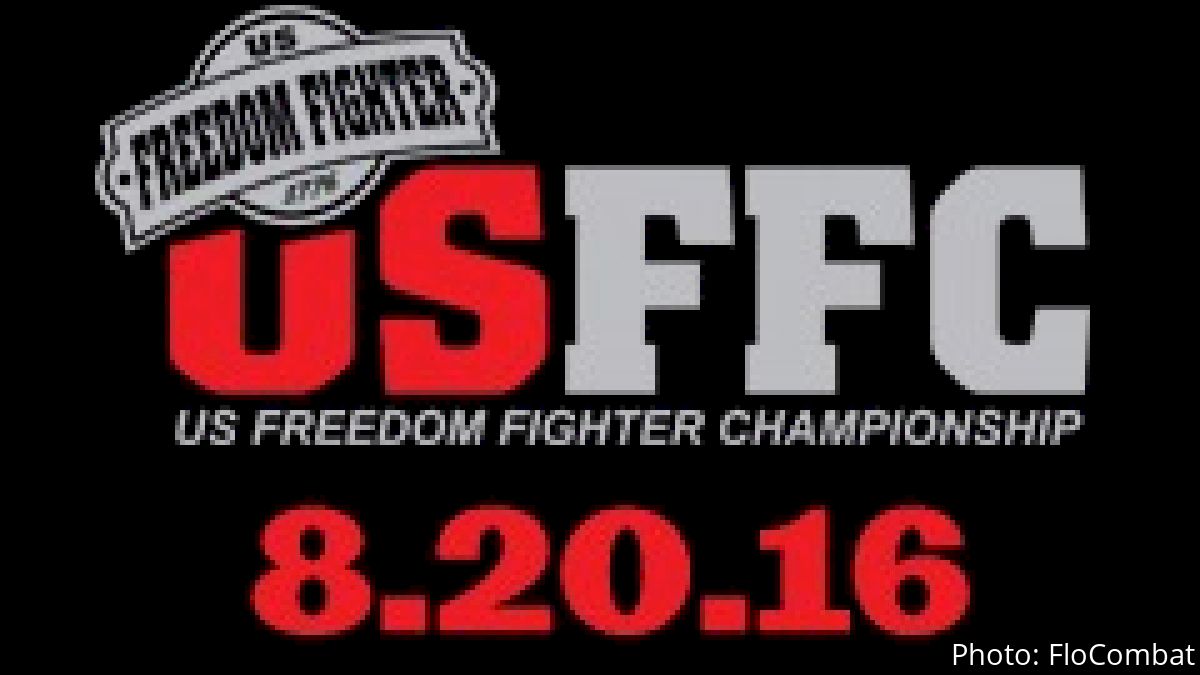 US Freedom Fighter Championship invades Spartanburg, South Carolina on Saturday Aug. 20, and the promotion will show off some of the state's hottest prospects.

Out of the 21 bouts, the card features several top South Carolinian fighters, however this particular USFFC card showcases some international MMA talent from Latin America as well.

Here are three reasons to watch USFFC 28: Dissension, LIVE on FloCombat Saturday, starting at 8 p.m. CDT.



1. Coming to America

Let's be honest: Most Americans probably couldn't spot Paraguay on the map, let alone name any fighters from the small South American Country. But USFFC middleweight Cristian Torres (11-5) plans to let fight fans in Spartanburg know just how they do things on the mean streets of Asuncion.

This will be Torres' first fight in North America, and in order to get a nickname like "La Masacre," you know this Paraguayan pugilist must bring the ruckus every time he steps into the cage.

His opponent, Virginia's Elder Ramos (8-7), has lost his last two bouts but still represents a tough fight for the relatively unknown Torres. Torres is on a four-fight wining streak, but this is his first bout dropping to 170 pounds since turning pro.

Will the Paraguayan be able to steal the show, or will Ramos spoil Torres' American debut? Tune into USFFC on FloCombat to find out.



2. From Colombia to Carolina

Alex Torres may not be known to many American fight fans, but in his home country of Colombia he was a ground-breaking fighter. As a contestant on the Ultimate Fighter: Latin America season one, Torres (4-3) was one of the first Colombians to reach the UFC.

Although he lost his debut on the big stage, Torres built up a following for mixed martial arts in Colombia, fans who will surely be paying close attention to his fight against Derek Hyatt.

Hyatt, a top-10 featherweight in North Carolina, brings a 5-1 record to this contest and is on a four-fight winning streak.

The matchup is expected to be explosive, as both fighters are known for their first-round knockout victories.



3. Two Gorgeous Gold Belts

Fans of regional MMA circuits know this more than anyone, but oftentimes it's the amateur fighters who put on the most exciting performances.

USFFC 28 features 14 ammy fights, including two championship bouts. Roger Patcher faces Nicholas Briggs for the middleweight strap, then John Sweeney and Roberto Pelaez duel for the 145-pound title.

Patcher (5-1) is the No. 1 ranked 185-pounder in South Carolina, and all of his wins have come by finishes. His opponent, Briggs (2-0), trains with the Scoggins brothers at Revolution MMA and both his victories have come in the last two USFFC cards.

For the featherweight championship, Pelaez (3-1) has his hands full with Sweeney (4-1). The more experienced fighter has had all of his wins come by finish.

Who will prove that they can make the jump to the professional level? Fire up your FloPRO accounts and tune into USFFC 28 on Saturday night to enjoy the fights.


By Evan Murach