Luke Rockhold Open to Fighting Chris Weidman at UFC 205
Luke Rockhold Open to Fighting Chris Weidman at UFC 205
Former UFC middleweight champion Luke Rockhold wants to reclaim the title he lost and a bout with Chris Weidman would be an ideal step
Aug 16, 2016
by Duane Finley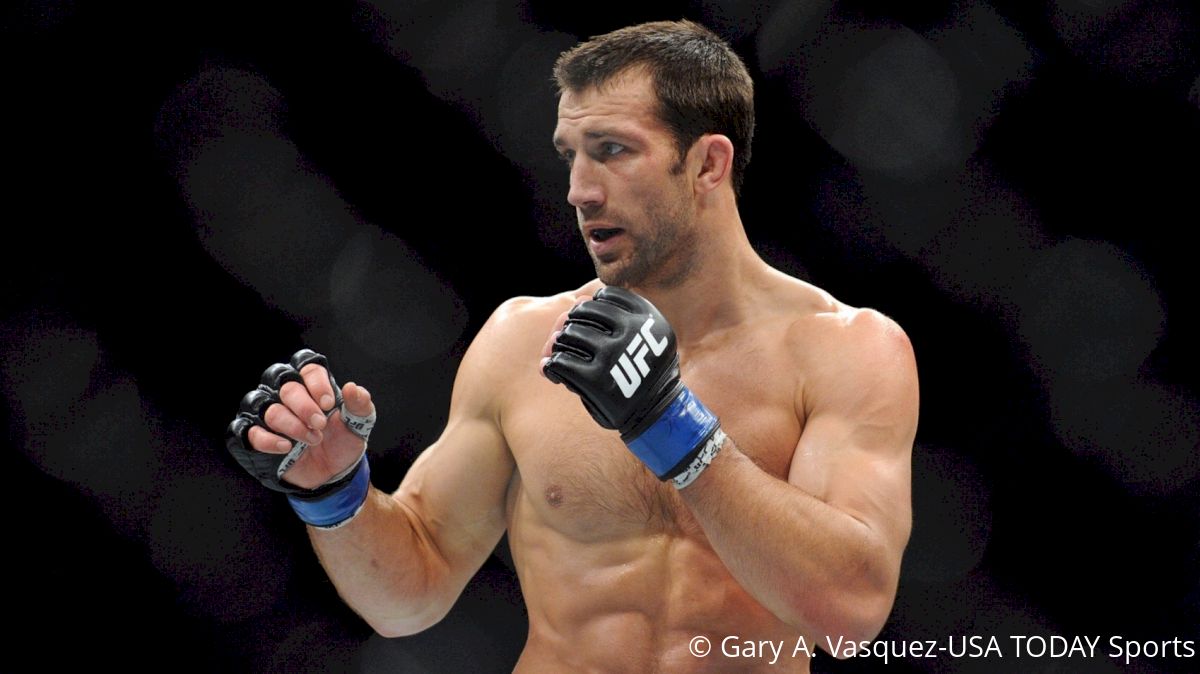 There's nothing Luke Rockhold wants more in this world than to get the UFC middleweight title back around his waist.
Two months have passed since Rockhold lost his belt to Michael Bisping at UFC 199 in Los Angeles, and there hasn't been a day (72 of them) where the former champion hasn't been charged up for redemption. Rockhold is a competitor to the bone whose entire purpose in mixed martial arts is to prove he's the best in the world.
He's owned that mantle before, and is bound and determined to do so again.
"I'm always motivated to be the very best at what I do and I don't like losing," Rockhold said. "I'm going to do everything in my power to correct my mistakes, get healthy and go back and do what I need to do. I lost track of what I was doing and how I was approaching my fights. I screwed up.
"It was a learning experience and I'm looking forward to getting back in there and proving I'm the best in the world at this game."
Rockhold is far from satisfied with how things played out at UFC 199 back in June, but he also knows not to let unfavorable results consume him. The former Strikeforce champion turned UFC star rose to the top of the biggest promotion in MMA on the strength of a versatile skillset and mental toughness, and the latter helped him find balance in the aftermath of the rematch with Bisping.
Rather than sit and stew about what went wrong, the native Californian immersed himself in the good life to keep his mind at level. Rockhold has never been known to shy away from the fruits of what his hard work has produced, and living in the moment has helped prepare him for the road back to title contention.
[instagram url="https://www.instagram.com/p/BItMoABDZu5/?taken-by=lukerockhold&hl=en" hide_caption="0"]
"I'm living well, man," Rockhold said. "I'm getting my body healthy and handling some business. I have two properties I bought and I've been getting the permits and figuring out how I want to build there. I've been involved in that process with the house and then I've stayed busy on the road with some other things I have in the works as well.
"I bounced over to Costa Rica for a bit recently. Had an old friend's bachelor party that I got talked into attending. I promised I would support him and had a little excursion/surf trip down in Costa. I like it down there. It was a good trip.
"It's a struggle sometimes but you have to be tough it out," he laughed. "Pulling yourself up off the couch to get down to that island to support my friend wasn't easy, but I got the job done."
Rockhold is looking for the quickest route to another title opportunity, and the best way to make that happen will be to step into the Octagon against another established name. Not only does he have the perfect opponent in mind, but also has the ideal date for the high-stakes affair.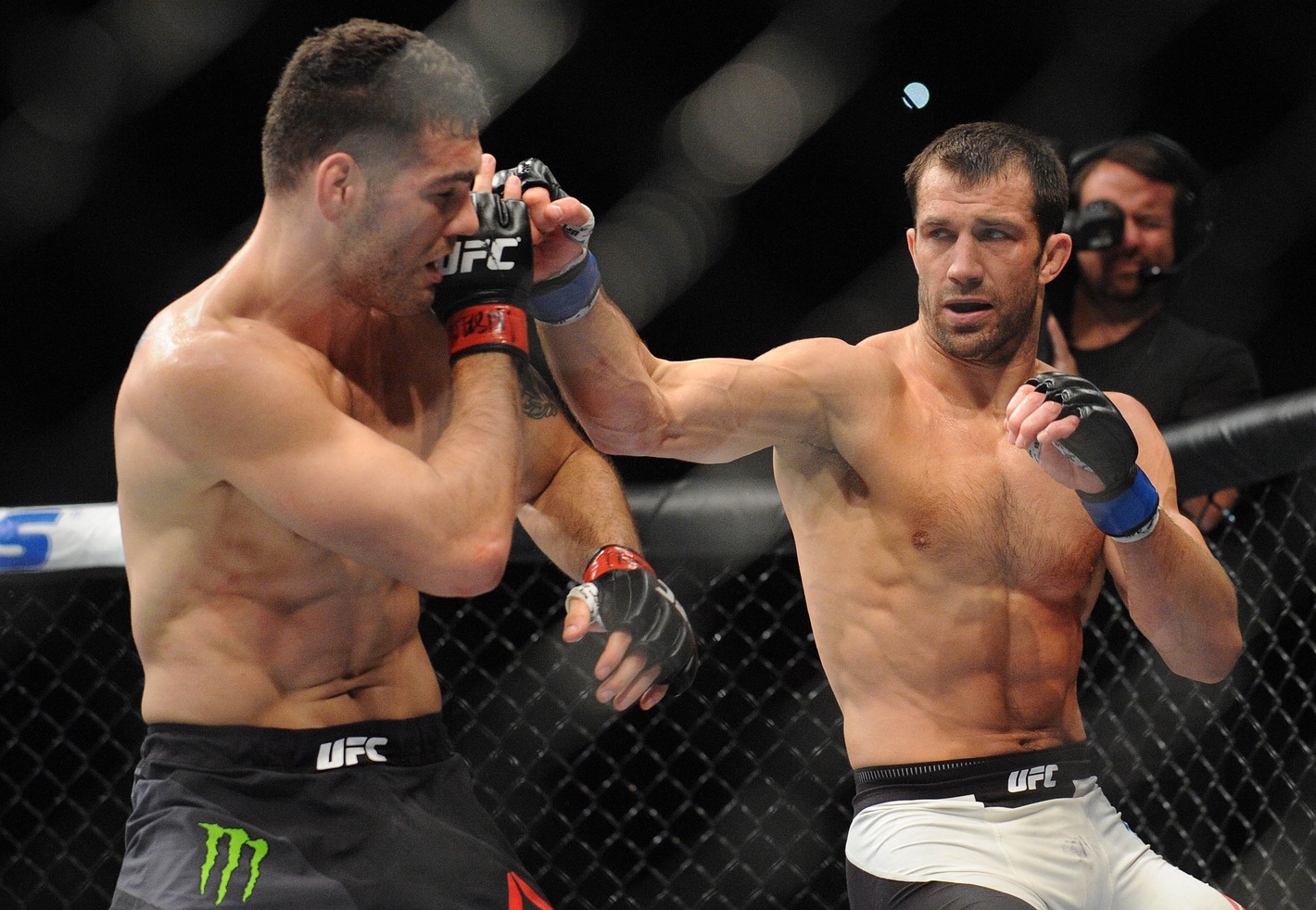 "I'm not opposed to fighting Chris Weidman on the New York card. I actually like the sound of that a lot—has a nice ring to it. Finding the right opponent is the key element and I know Mr. Weidman is quite adamant about getting that rematch. I'm not opposed to that whatsoever.
"November is a pretty ideal timeframe. I'm getting back to full training and getting everything in my body back in line to prepare myself for the hard grind. I'll be ready for whatever comes my way, but I think fighting Chris Weidman in Madison Square Garden sounds pretty good. If something interesting pops up before that, I could be ready for that as well."
The reason Rockhold will be forced to take another bout rather than get an immediate rematch against Bisping is due to the next title opportunity being given to Dan Henderson. And while Bisping vs. Henderson was only recently announced by the promotion, the matchup lingered as one of the worst kept secrets in MMA in the interim.
Rockhold, much like the rest of his peers in the upper tier of the middleweight fold, was none too happy with the UFC's decision to book the rematch.
"It's a bit confusing to me," Rockhold said. "It's a tough one to understand at times, but Dan is a legend," Rockhold said. "He's earned his stripes and I think this fight has a lot to do with Dan having the opportunity to fight for the thing he's been working for his entire life. I respect that and I'm happy for him, but I think this fight has more to do with Bisping.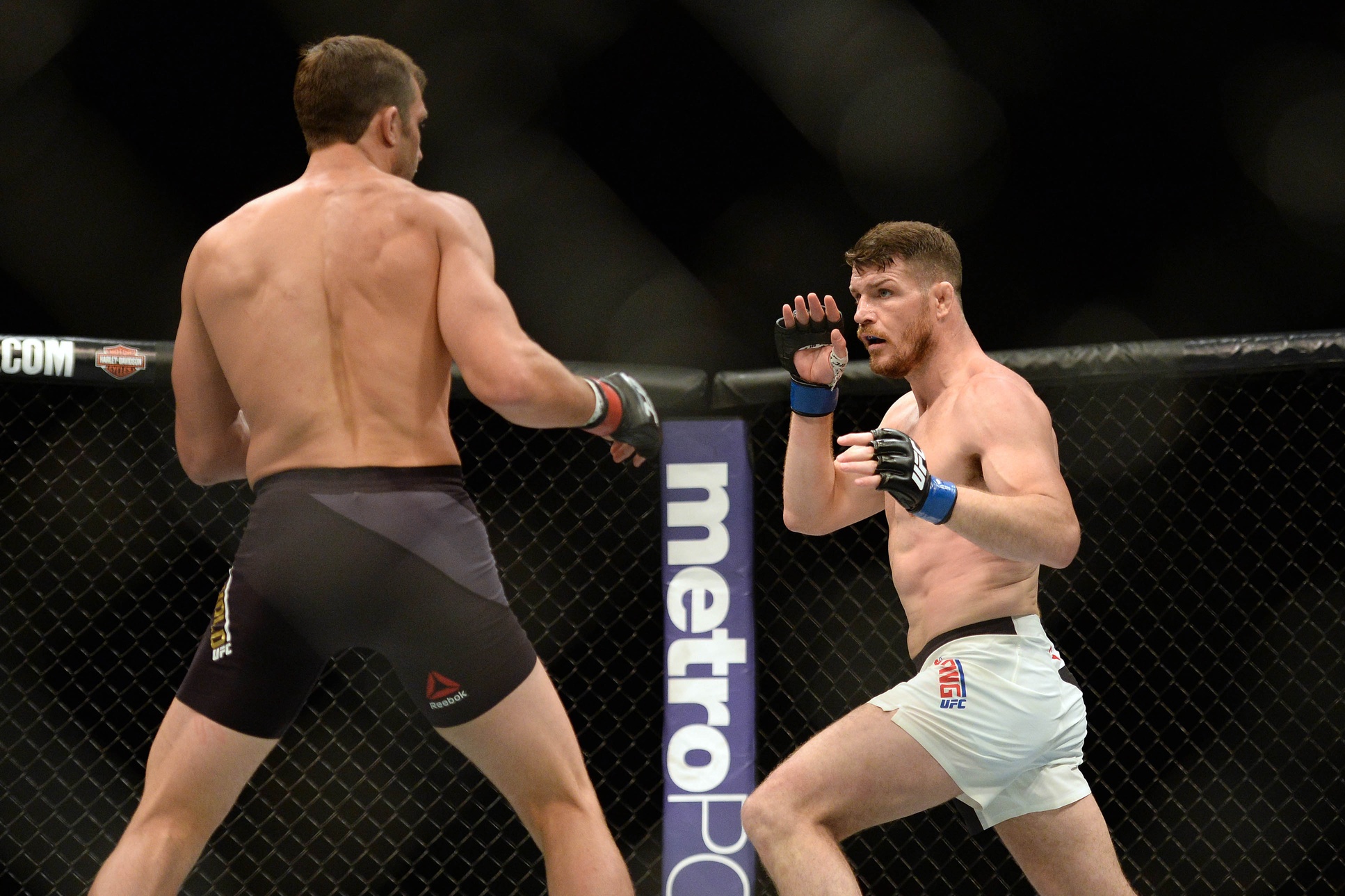 "I think he completely b*tched out because he didn't want to fight certain guys at the top. Bisping's very sore about the loss to Dan and wants to try to get that back. He sees Dan aging a bit and knows that's his only opportunity."
This turn of events surrounding the headlining bout at UFC 204 has created mixed emotions for Rockhold. While he wants nothing more than to get his hands on Bisping for another go, he's happy to see his longtime friend and MMA legend Henderson get the chance to finish his career taking a shot at the one and only title that has eluded him throughout his storied career.
"It's definitely a weird spot for me to be in," Rockhold said. "I don't like Bisping and hope Henderson goes in there and knocks him the f**k out again. I've helped Henderson prepare for years and years, training camp after training camp, and I may just go down there and help him prepare for this fight as well.
"I don't think I should change my mindset just because he's fighting for my title. Friendship are friendships. I know Dan and we've talked about the shot [the UFC] is giving him. I'm not opposed to doing what I've always done and that's go down there and help out a friend."
In the coming weeks Rockhold will find himself back on the grind and aiming toward his next target inside the Octagon. Rockhold will put his head down and get to work, pushing himself to meet the demands of excellence he set for himself long ago.
Rockhold knows he has what it takes to stand atop the middleweight mountain, but he's also savvy enough to understand adjustments need to be made. Rockhold is a man of many natural talents and confidence for days, but even the things that come easily to him have to be kept in check going forward.
These are things that must be done, and Rockhold is adamant he'll do whatever it takes to become a champion again.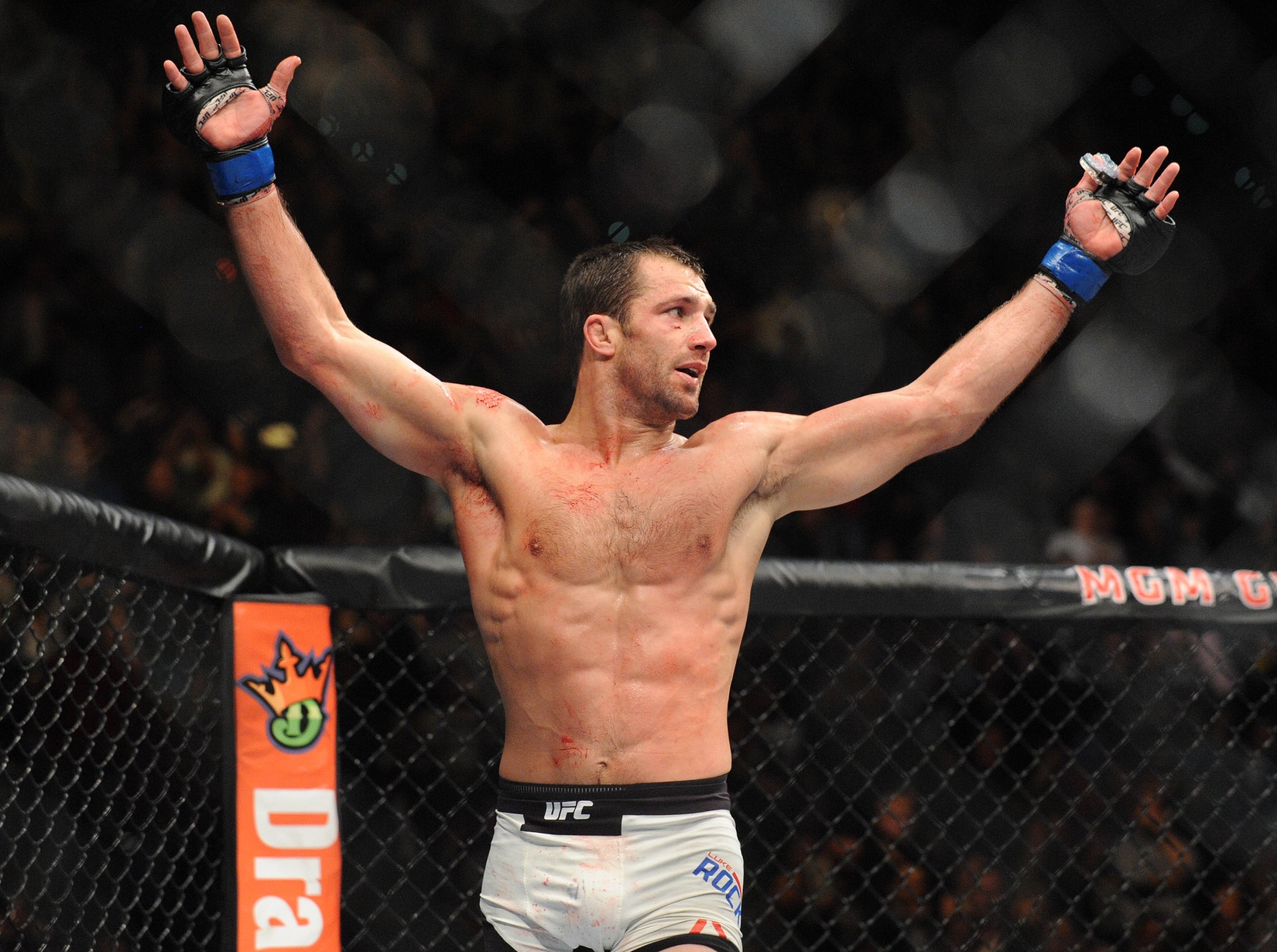 "Getting my title back is what I'm focused on," Rockhold said. "That's where it starts. I know I what I'm capable of and know I'm better than everyone else from a technical standpoint. I know I have more skills, heart and drive than anyone else out there. You put those all together and there's a recipe there to do great things, but I have to get the right mindset coming into these fights.
"I can't f**k around. I can't think I'm too good. I can't get cocky and get caught up out there trying to out-perform myself. Those are all mistakes I made. I went out there and fought through the knee injury thinking that wouldn't matter and lost track of myself by thinking I need to do more than just win.
"Now it's time to reset. I'm coming back to do what I need to do, and I'm going to get my title back."