UFC 205: Jeremy Stephens Wants Frankie Edgar Fight After Jose Aldo Refuses
UFC 205: Jeremy Stephens Wants Frankie Edgar Fight After Jose Aldo Refuses
After bout with Jose Aldo failed to materialize Jeremy Stephens is focusing on fight with Frankie Edgar at UFC 205
Aug 13, 2016
by Jim Edwards
Jeremy Stephens is a man who knows what he wants and he isn't going to stop until he gets it.
After defeating former UFC bantamweight champion Renan Barao in his last fight in May, Stephens believes that he's due his opportunity to make a big statement in the 145-pound division and he knows exactly how he wants to do it.
"Frankie Edgar in New York at UFC 205," Stephens said without hesitation. "It's what the fans want, so it's what I want. I'm always down for every fight the fans are asking for so let's get it. The UFC has wanted this fight for a long time, and the timing couldn't be better.
"Frankie is by far the toughest fight in the entire 145-pound division. He always shows up and throws down like a true savage. I have a lot of respect for him and I dig the way Frankie fights and I know it will bring out the best in me. I'm excited to throw down with Frankie and put on a sick fight for the fans that make everything possible."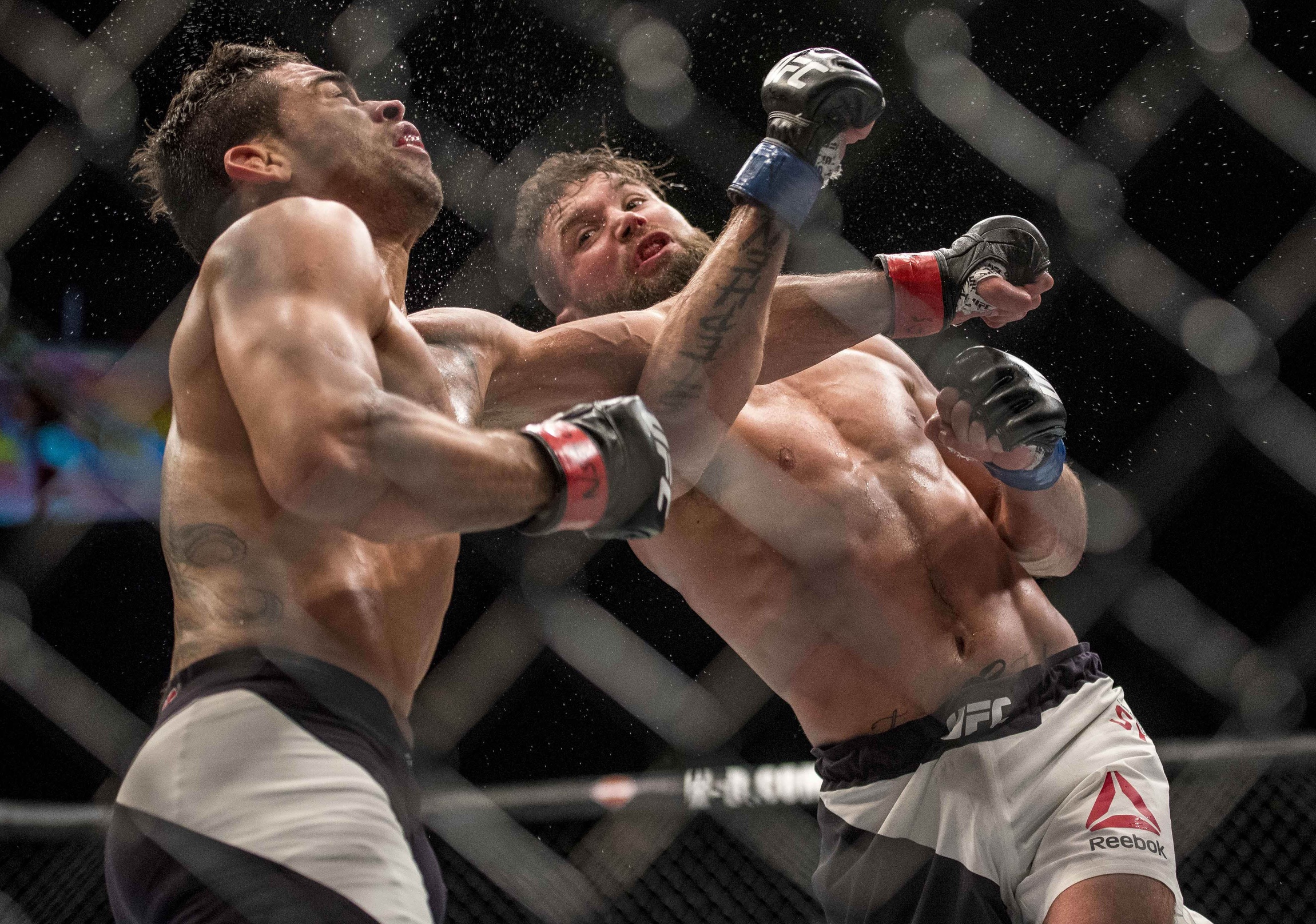 While Edgar is the man Stephens has his sights on now, that hasn't always been the case. Prior to asking the UFC for the Edgar fight, Stephens said that he had asked to fight Jose Aldo but the Brazilian wasn't interested in fighting him.
"I thought I was going to be fighting Aldo, but he ended up refusing to fight me," Stephens said. "He used the excuse of holding out for a title unification fight. Sitting out didn't work out for him last time, so I was surprised he said that.
"His mindset has been off for a while and Brazilians don't like a power puncher. In my opinion, Edgar is the next best option available and he will be a tougher fight than Aldo too, so I love it."

Related: Frankie Edgar Wants Next Fight to Be in Madison Square Garden
With the likes of Dennis Bermudez also asking to fight Edgar at UFC 205, Stephens will have to put a convincing argument across to the UFC if he is to get the nod. The Alliance MMA man is convinced that if he enters the Octagon with the New Jersey native on November 12 that sparks will fly.
"Most fighters in the UFC focus on point fighting, you know, blanketing and running, rather than throwing down," Stephens said. "Nobody wants to see that bullsh*t, yet a lot of guys do it.
"When that happens, both guys lose in the end and fans remember that sh*t. My fights spike viewership, because people know it's going down. It takes two to throw down, and it'll be nice to have an opponent like Edgar with the same mentality.
"He's one of the few savages and I couldn't be more excited. Especially since it's the first ever New York event at Madison Square garden. Let's get it. Frankie will be healed up and will get a full camp in for UFC 205. Hopefully, we get this sh*t locked up soon. The UFC knows I'm all in."