Never one to shy away from a little controversy, Chael Sonnen gave a pretty damning view of Brock Lesnar and his alleged USADA anti-doping program test failure earlier this week.
Lesnar reportedly tested positive twice for an unidentified banned substance on June 28 and on the July 9 evening of UFC 200.
Speaking earlier this week on his "
You're Welcome!
" podcast, Sonnen said it was obvious that Lesnar was using performance-enhancing drugs, and that a test wasn't required to identify that.
"The sad reality of human beings—particularly as it pertains to athletes—is that we don't get better with time; you get worse with time," Sonnen said. "When you bring Brock into it—look, it was obvious. He sat out for five years, and he comes back bigger, in better shape and better looking and more muscular than when he left. You don't need the test—that's all I'm saying."
Lesnar's opponent at UFC 200, Mark Hunt, has been extremely outspoken about Lesnar and his failed tests, and criticized both the UFC and USADA for allowing the fight to go ahead. Sonnen understood why the Samoan was annoyed, but couldn't understand his actions after the alleged failures.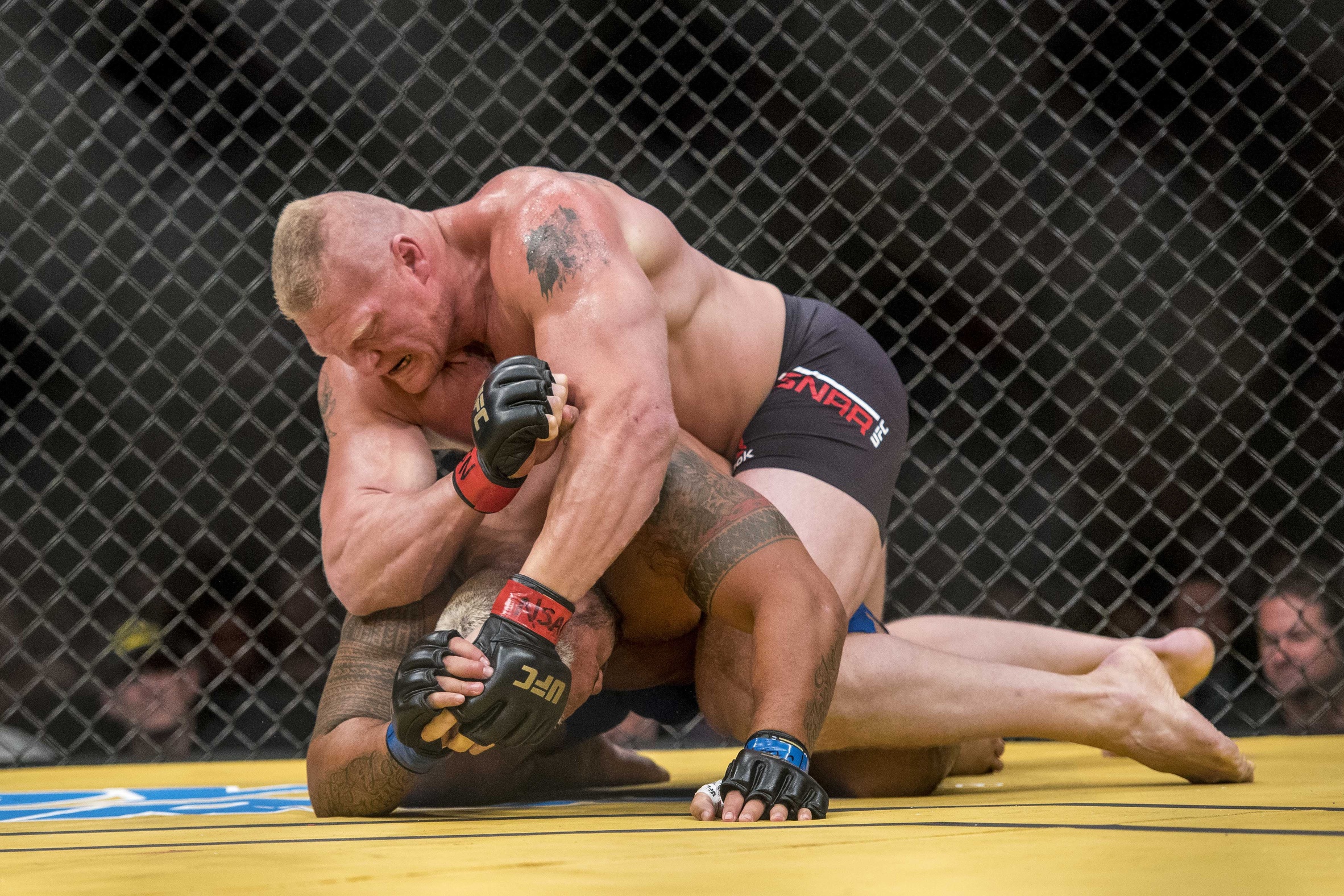 "As far as Mark Hunt goes, I get why Mark Hunt is pissed. But no matter what that urine sample showed, Brock was using—that's just what it was, and Mark knew that," Sonnen said. "I don't know how he can come out after the fact and cry foul ball when he knew that ahead of time. Look, I'm on Mark's side of it—it sounds like I'm not, but I am. I just don't get why he is acting surprised. You got a pair of eyes, you knew what you were getting into. That test could've come back clean, and he could've found a way to beat the system, but he still did it. There wasn't anything surprising about this."
Joining Sonnen on the podcast this week was UFC light heavyweight Ovince Saint-Preux, who also faced an opponent this year who was cited tor failing the USADA program: Jon Jones. Saint-Preux was in agreement with Sonnen, and said it was obvious that Lesnar had been using PEDs before UFC 200.
"I don't think anyone was surprised about that," Saint-Preux said. "A lot of the time you are just giving the person the benefit of the doubt. I think Mark [Hunt] was giving him the benefit of the doubt. I looked at him [Lesnar], and I thought, 'OK, he's big'. But actually looking at the age and when he walked into the cage, I was like, 'Holy...' See, I understand, I've been around athletics for all my life—from playing football in high school and in the state of Florida, and then going to college and playing at the University of Tennesee.
"You know when someone is on it just by looking at them. You just know. You're like, 'Hold up, there's no reason you should be looking like that at all.' A lot of guys I've been around have been like, 'I've been doing this—it's all natural.' The only thing you can get close to steroids is genetics, and that's it. Unless you have good genetics, you can't out beat a lot of the guys. You still have to work hard, but just not as hard."