Stephen Thompson Wants to Fight Alongside Chris Weidman at UFC 205
Stephen Thompson Wants to Fight Alongside Chris Weidman at UFC 205
Stephen Thompson is in a New York state of mind. Read why the welterweight standout wants to fight at UFC 205 in Madison Square Garden.
Aug 9, 2016
by Jim Edwards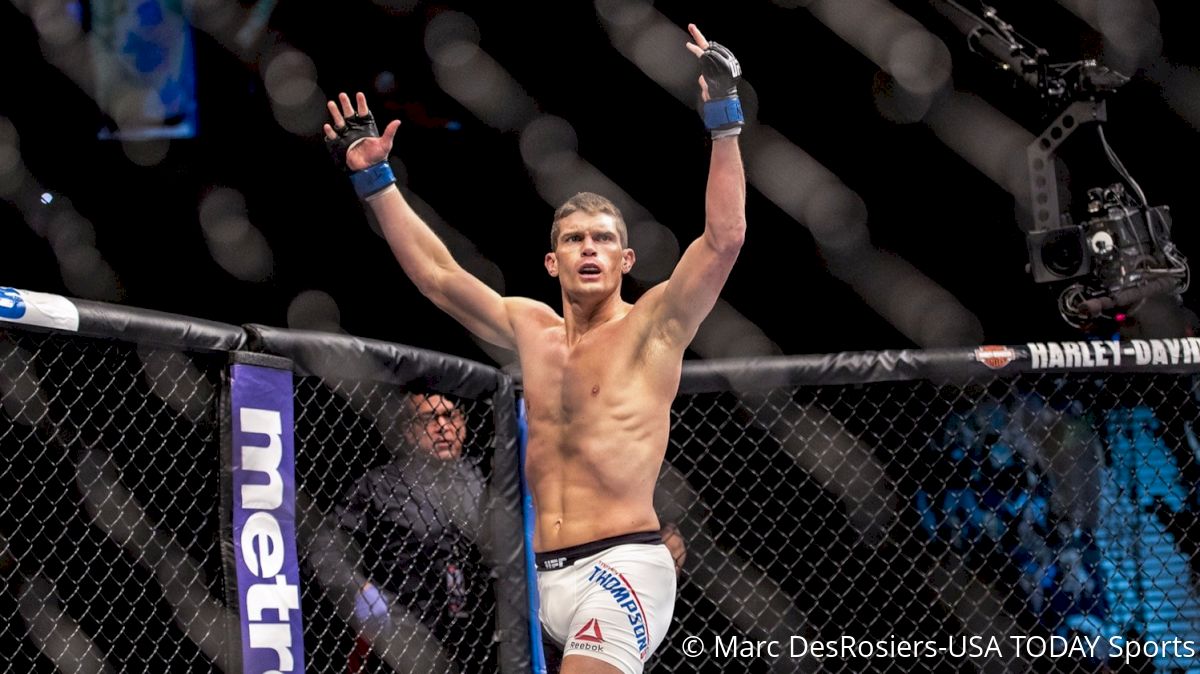 Stephen Thompson hasn't had the best of times lately, but he's not a man willing to let go of his dream quite yet.
Thompson is currently ranked as the number-one contender in the UFC's welterweight rankings, however, he finds himself in the odd position where the champion seems to have no interest whatsoever in fighting him.
Just 30 minutes after having the welterweight belt strapped around his waist at UFC 201, Tyron Woodley distanced himself from a fight with Thompson and said that he was instead looking for a "money fight" with either Nick Diaz or Georges St-Pierre.
While still disappointed with Woodley's stance, Thompson revealed his best-case scenario on the
Sam Alvey P4P Podcast
.
"UFC 205 is going to be one of, if not the biggest cards of the year in Madison Square Garden, and it's my dream to fight for the title there," Thompson said. "I've spent a lot of time in New York, so it's like a home away from home. I've been there training at Ray Longo's with the likes of Chris Weidman and Matt Serra. Those guys are just awesome."
Besides training alongside these Empire State standouts, Thompson said he looks forward to hopefully competing alongside them inside the Octagon as well.
"I know that if they are going to New York, then you are going to have Chris [Weidman], you are going to have Gian [Villante], you are going to have Aljamain [Sterling] and Al [Iaquinta]," Thompson said. "All the guys from that gym are all going to be there, so we are all going to be supporting each other and all training together, and I think it will just be a really fun camp and a really cool experience."
Stephen Thompson and Chris Weidman are technically family following the marriage of Tony Thompson, Stephen's younger brother, and Chris Weidman's younger sister. The two have never fought on the same card before and, despite his family's reservations, Thompson thinks it would be a great experience.
"No, we've not fought on the same card before and I know for a fact that my family and his family would just hate it," Thompson said. "Yeah, man, they'd definitely hate it. I think they would be just nervous for both of us--they would be a wreck. But, I have to say, I do think it would just be cool if the two of us went out there and competed side-by-side with those other guys from Serra-Longo."