Carlos Condit: A Legacy of Resilience
Carlos Condit: A Legacy of Resilience
Carlos Condit is a study in contrasts.It is far too early on this Sunday morning in Las Vegas, but Condit is already sitting at the breakfast table, wonderi
Jul 21, 2016
by Duane Finley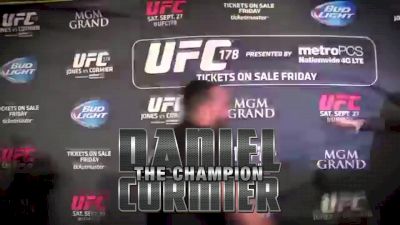 Carlos Condit is a study in contrasts.
It is far too early on this Sunday morning in Las Vegas, but Condit is already sitting at the breakfast table, wondering if the plans are still on. The majority of fighters were put up in the Monte Carlo on the Strip. But the former welterweight title challenger and a host of other established names were lodged in a hotel unknown to even the savviest Vegas local.
After several text message questions come through, Condit picks up his phone and attempts to give his directionally-challenged counterpart guidance. Condit is patient; there's simply no helping what cannot be helped. He understands the place he's staying isn't the easiest to get to. It's why the promotion's biggest stars are housed there instead of the strip, where throngs of fans are a constant presence.
It's not that Condit doesn't appreciate the fans. He loves the masses for appreciating him. He's willing to give his blood in return. But he's also a man who does not need constant confirmation of his status.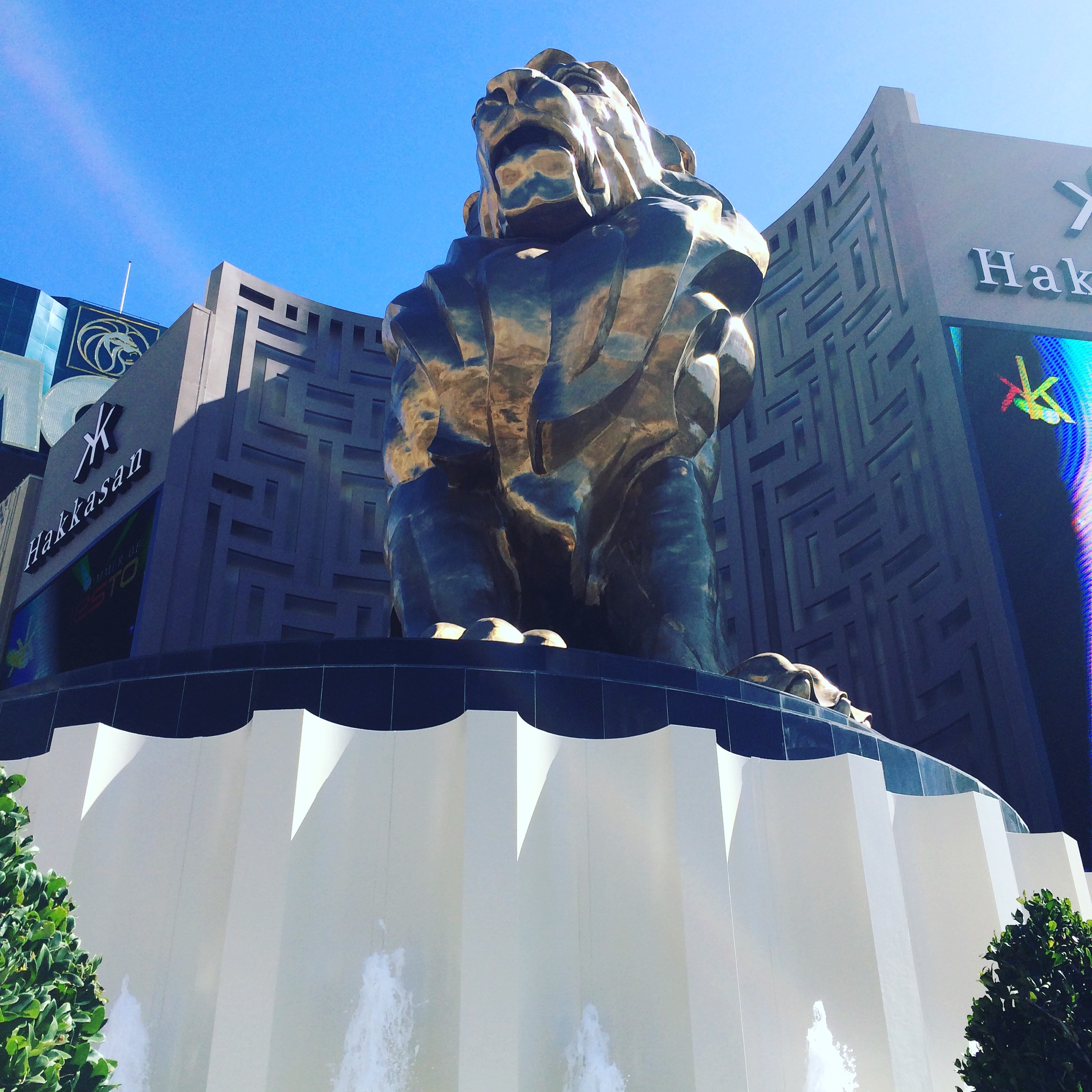 In a sport where very few established stars are self-realized enough to not live and die by approval and rejection, Condit is an anomaly. His motivations are all his own. There is a feeling that he could disappear from public view at any time and be perfectly content.
Should that day come to pass, it will be because Condit chose to do so.
On this morning, hours before Vegas groggily tries to shake off the previous night's bad decision-making, Condit is relaxed and throwing verbal jabs. He's wearing a natural rugged handsomeness effortlessly. He does not look like a fighter. Laughs come easy, and his words are given so much consideration that his left eye squints when he is deep in thought.
These are the small things one learns from spending time with him. Also: Condit has no desire to talk about fighting. When the bright lights are off, he wants to converse about other things that pique his interest.
"Would you want to talk about your job all of the time?"
While some would read that as deflection, it's not. It's reality. Just as Condit is a throwback fighter in his all or nothing approach, he's also a man who enjoys a solid conversation, and that's what this breakfast was about. He made menu suggestions. We volleyed numerous topics across the table while fighter after fighter passed or stopped by for small talk. He is a fighter's fighter, and even those who have come out on the losing end against him cannot withhold their respect.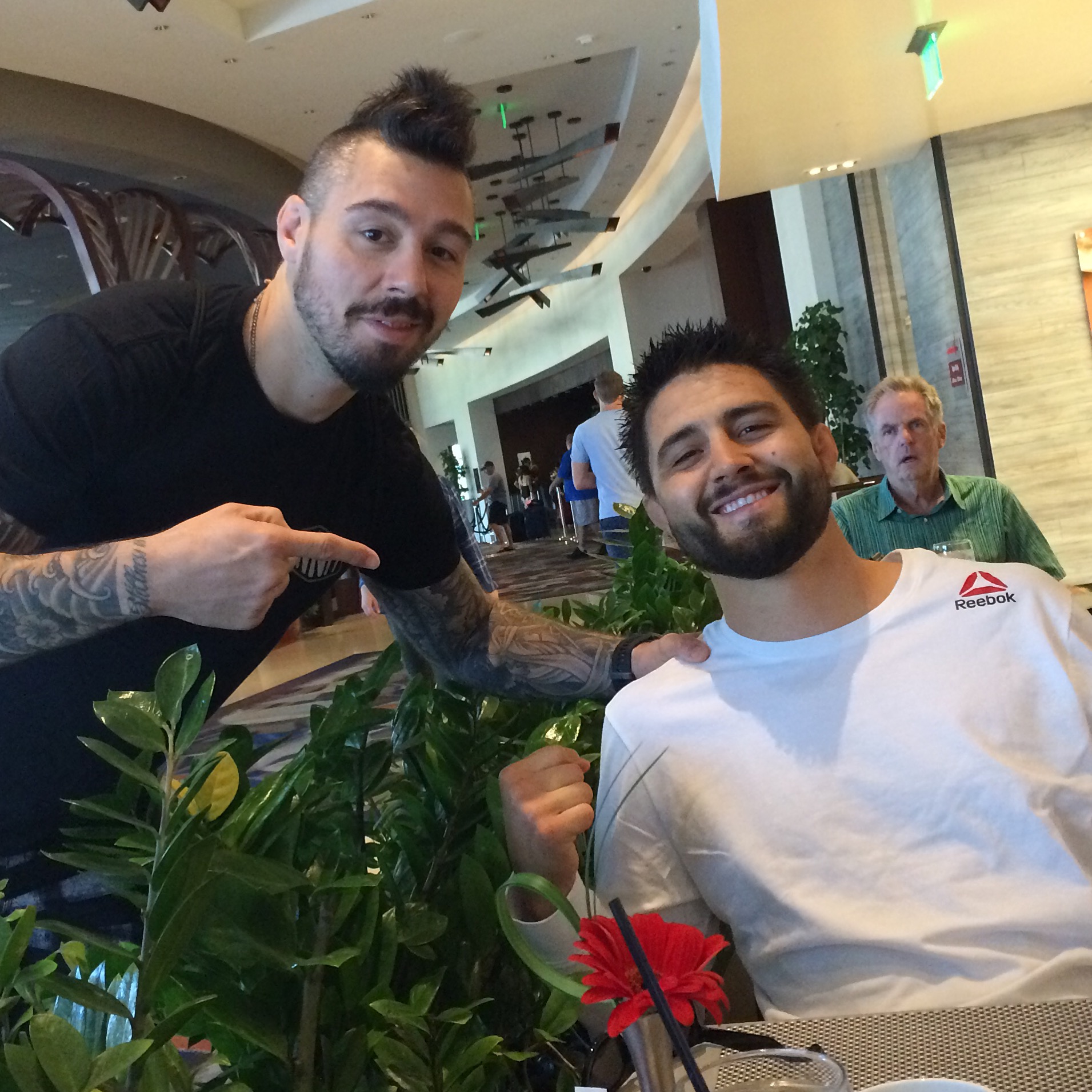 The most poignant example came when fellow combatant Dan Hardy approached. They've had tension in the past. It was a battle of wills when they fought in London, with both men throwing punches and kicks with the worst of intentions. The difference in the deciding blow was placement; both Condit and Hardy landed simultaneous shots, but it was the Englishman who fell.
Nearly six years have passed since that night in the O2, which is long enough for retrospect to yield appreciation for experiences shared.
Fifteen minutes after chatting with Hardy, Condit was on his way out of the hotel. He suggests we catch back up in a week or two to talk about his highly anticipated return bout against Demian Maia.
That's the future. Today was all about the here and now, because that's the way Condit wanted it. For a man naturally drawn to the path of most resistance, the breaks where the waters run still are not to be missed.
Condit will enjoy these quiet moments while he can. Soon, he'll plunge back into the fray.
****
Fast forward 10 days.
Much has happened in the fight world after UFC 200. To put it mildly, the biggest promotion in the sport has been on a roller coaster of highs and lows since their historic event; a more apt description would be a bullet train smashing through a china shop.
Condit is far removed from anything scandal related, but he is still affected by the developments. His bout against Maia was initially set to be part of the stacked lineup at UFC 202 on Aug. 20. Now, it has been shifted to the main event of UFC on FOX 21 card seven days later.
Condit wasn't focused on talking about the fight game that morning in Las Vegas. But tonight's conversation doesn't touch on anything but the challenge ahead. He is locked in on the task looming ahead on the horizon. The casual Condit I saw 10 days earlier is gone. The intensity is back.
In one fell swoop, Condit addresses his war with Robbie Lawler at UFC 195 and his decision to return to the Octagon to face a man who is perhaps the greatest submission artists to ever compete inside the cage. Lawler and Maia could not be more different in the dangers they bring on fight night. Both present significant challenges in their own way, and instead of walking away from the sport, Condit has decided to continue testing himself against the best.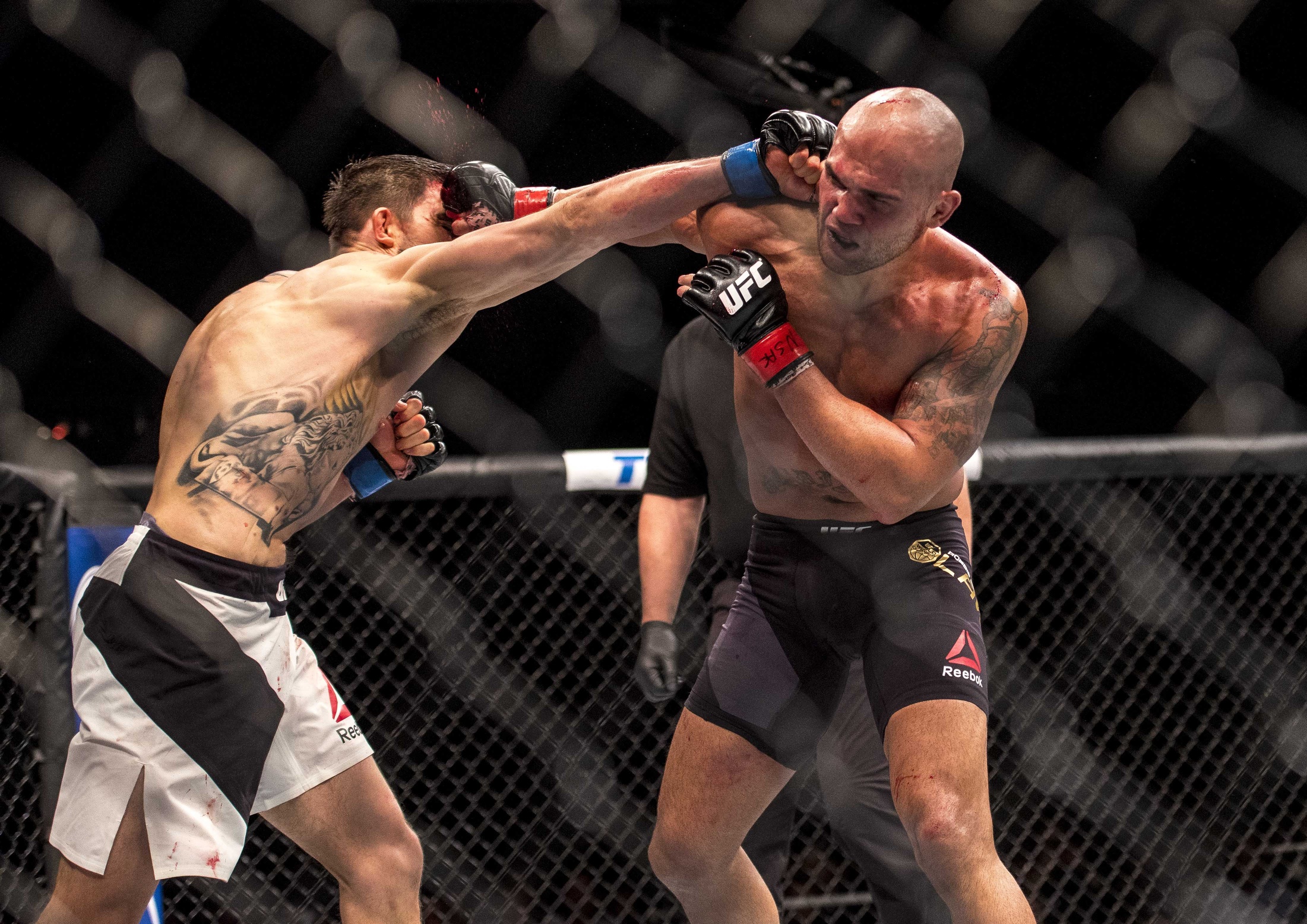 "It was never a question of whether or not I still had it in me," Condit says. "The question was whether or not my heart would be in it going forward, and the answer is that I just love to do this shit, man. That night (UFC 195) was one of the greatest experiences of my life. Going through the battle and just trembling because of the adrenaline running through my body. Being in pain. That's f*****g being alive, man.
"It's a crazy thing to go through something like that, and it's something most people wouldn't want anything to do with, but that is what I'm addicted to. I'm addicted to that feeling. And pushing myself beyond where I thought possible because fighting is a crazy thing. Before these fights, everything in your body freaks out like it's saying, 'No….don't do this,' but you still make that walk and do it. Going through those things and coming out on the other side, no matter how the fight turns out, is a win."
When the focus of the conversation shifts to his bout with Maia, Condit doesn't take his foot off the gas. He's found his rhythm and a stream of consciousness that would make Jack Kerouac proud. There is no spin, no promoting. Condit refuses to waste his time with anything but the truth.
"As far as taking another fight: that's part of it. That's what I do because I love this shit," he says. "The high-profile fights are what matter to me because I have a family to take care of. That's how I put food on the table. That's my job.
"This career affords me the opportunity to accumulate money, power and respect. It's also possible I was born in the wrong time because I feel I would do well on a battlefield collecting skulls."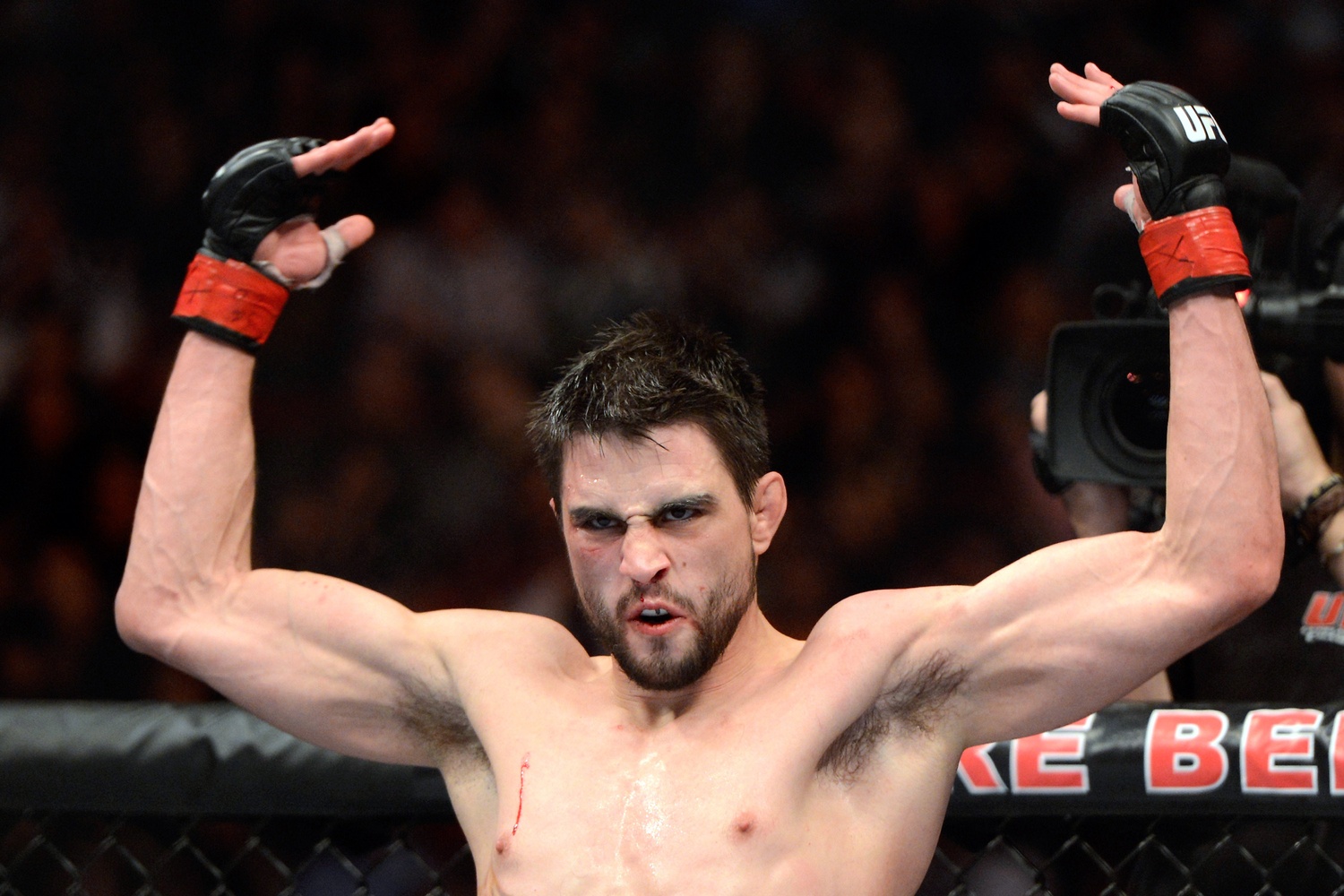 Condit is widely regarded as one of the best strikers in the game. After a brief foray as a not-so-great striker, Maia has reverted to his grappling roots. The savvy Brazilian gets the fight right where he wants it, and once there, will take his time to force a mistake that will open the door to victory.
Their respective styles and track records would lead one to believe Condit wouldn't willingly venture into the deep waters where Maia has drowned so many others. Condit knows where his strengths lie, but he isn't afraid of having his back on the mat.
"I'm not afraid to go the ground with him, but I don't know if it would be a great idea," Condit laughs. "I have to utilize my skills to keep the fight where it's more advantageous to me as much as possible. I have to use my ground skills to create as many opportunities for me to do what I do.
"It's going to be tough. I've already been grinding. Since we got the word on this fight, I've been putting in the work in the fashion I demand of myself. I've been working out of bad positions in order to shore up my weak areas. I have to swallow my pride on a regular basis because when you are learning and trying new things sometimes you take a step back in order to take a couple steps forward.
"You have to trust that process," he added. "You have to realize that Tuesday night at no-gi practice at Jackson's is all work put toward game night. That's what matters. Showing up and doing what you can do under the lights is what everything is about. I was over my head since the first day I walked into an MMA gym and I've always just risen to the occasion. This is no different."
Competition in any form is heightened by the thrill of victory, but there's always something larger in play where Condit is concerned. There's no doubting a victory over Maia would put him right back into the hunt for the welterweight title. But Condit never hints at a championship goal. His motivations for returning remain a mystery, but the bout with Maia is another example of his willingness to face those who strike fear in others.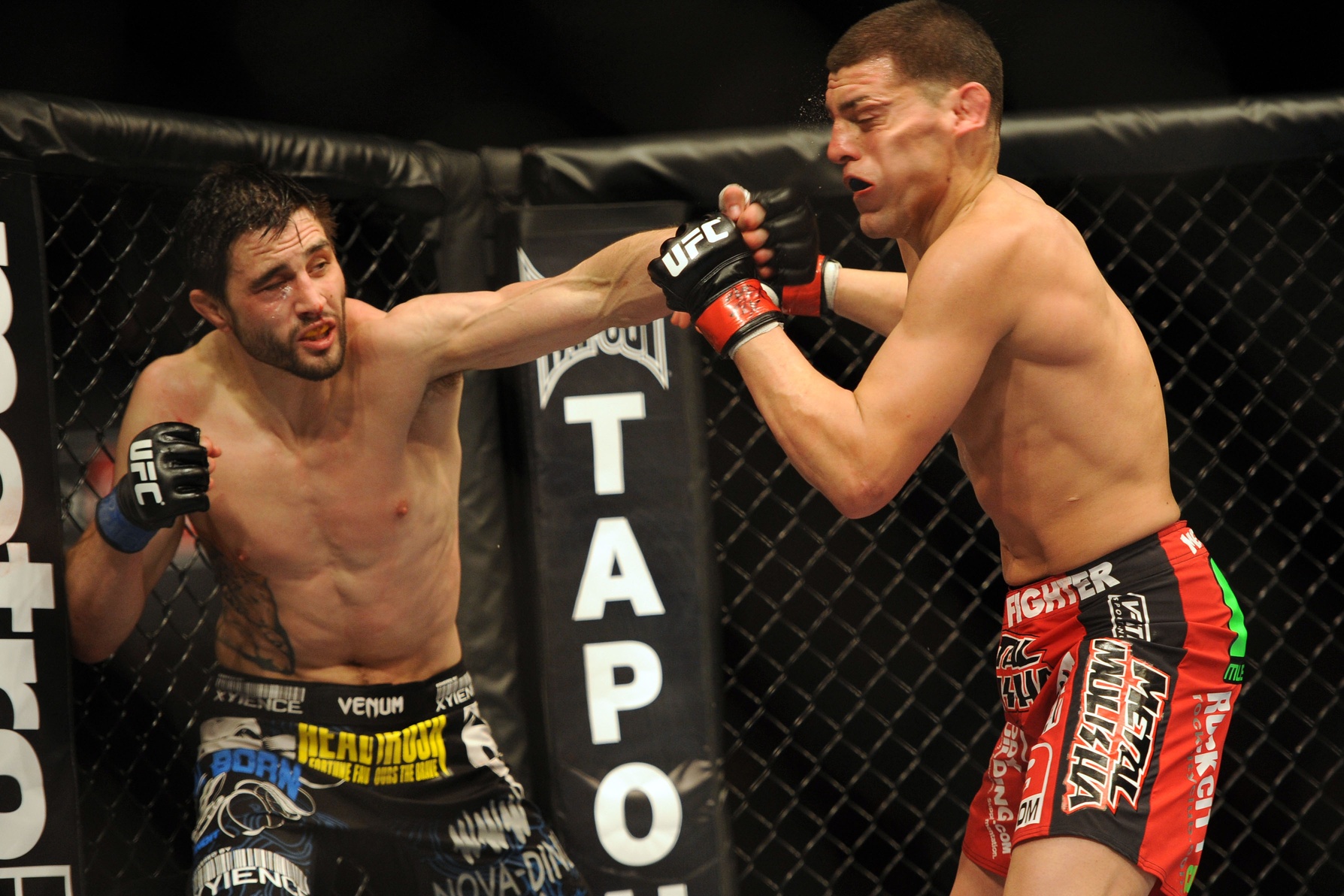 "I always felt like I was different. It didn't fit into a lot of things I was supposed to growing up and then I found that thing that I f******g fit into," Condit says. "It was the right time, right place and the right formula. It's hard to describe, but it's been amazing. I've been able to live the life I dreamed of. Fighting has been and still is f*****g awesome for me.
"It takes a certain toughness to put yourself through things that are out of your comfort zone. I think my toughness was developed from not being good at a lot of things for a long time and my insistence of constantly putting myself in situations to get my ass kicked. I wasn't a great wrestler as a kid and I lost a lot of matches. It was the same with other sports because I wasn't naturally athletic, but I had this crazy drive and will to just keep after it. I had tenacity. I think my dad instilled that in me, but I also think those attributes are just inherent to who I am."
Who Condit is outside the cage will remain somewhat of a mystery. Media headlines and soundbites fade from week to week. But rising above, giving his all until there is nothing to give and then finding a way to endure? That's the stuff legends are made from. That's what it's all about for Condit at this point. Maybe it has always been that way. Regardless of what happens going forward, his legacy will be one of tenacity. Fans will remember the wars and the adversity. But mostly they'll remember how Condit never wavered in the worst of circumstances.
Whether emerging in the waning moments to snatch victory after being on the lopsided end of a fight with Rory MacDonald, or his refusal to stay away from Lawler in the final round of their title tilt at UFC 195, as long as Condit is inside that cage, he's coming for blood.
Those are the things that will be remembered long after he's gone. And because of that, he has already won.