Chaos is a blessing and a curse.
The world of combat sports was built with madness as a keystone in the foundation, and over the past two decades in mixed martial arts we've been reminded of its presence in bold, sweeping presentations.
A fighter suffers an injury and is forced out of a main event matchup fight fans have been salivating over or screaming at their friends about in red-hot debate sessions, or an underdog shocks the world with the one clean shot no saw coming to derail a dominant champion.
In those situations you were the only one who called it and the fates turned to prove you right at the watercooler on Monday morning. Insanity is one of the reasons those of us who love this thing of ours love it so passionately. As Dana White would say, "It's in our DNA," and oh how right he is.
We crave the chaos and here in Las Vegas the past 48 hours it's rained down in spates.
As if International Fight Week and three fight cards in three days weren't enough, the mystical powers who have pooled together and decided 2016 was going to be a payoff year for fight fans opened a different chapter and unleashed their fury.
Up until Wednesday night, the UFC's 2016 campaign was on par with Game of Thrones Season 6. Every episode brought elation the same way each pay-per-view has delivered with resounding awesomeness. The smash hit HBO series gave fans long labored payoffs and fulfillment they had been seeking since the show kicked off back in 2012.
Winter had finally arrived and those who love the show are more invested in the outcome than at any point in the series history. On the UFC side, long-simmering feuds are on deck to be settled, and divisional title races are surging across multiple weight classes at a time when the biggest events in UFC history are right around the corner.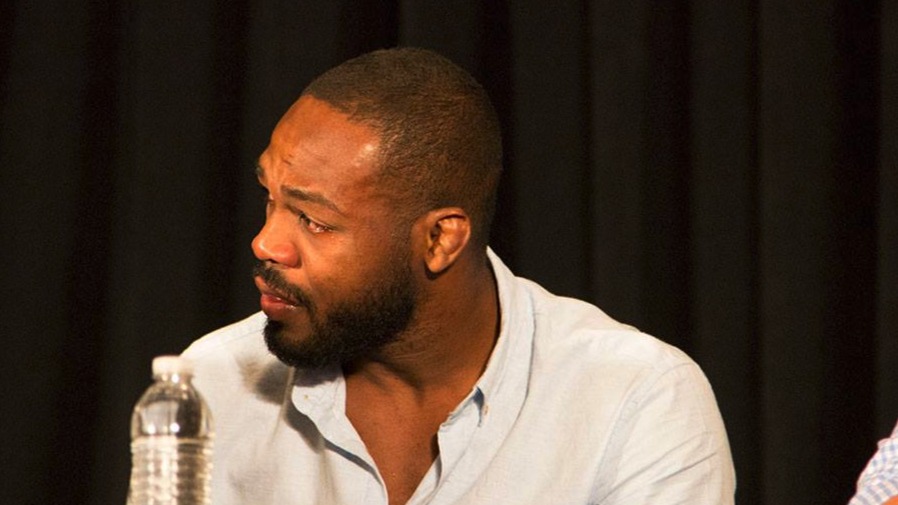 Yet, while GOT's hero Jon Snow was famously brought back to life this year, Jon Jones--the best fighter in UFC history--met the opposite fate when news broke on Wednesday night that the pound-for-pound phenom had been pulled from Saturday night's main event due to a potential USADA violation.
I was outside of the Bellagio when the news hit "Sin City" and man did that news spread quickly. Although still in shock myself, I watched as people gathered in clusters starring at phone screens which illuminated to their confused faces. One man took out his frustration with Jones' situation on a nearby trash can while others decided to simply launch expletives into thick Nevada night.
Make no mistake about it folks: Jon Jones is loved by many.
While missteps in his personal life have drastically affected his fighting career, what Jones does inside that cage is a thing of beauty. The 27-year-old former light heavyweight champion has created an aura of invincibility around him under the bright lights because of the damage he can inflict on very capable opponents, and done so in a fashion that has elevated him above all fighters past and present.
Jones simply cannot get out of his own way, and dancing on that line is a knock on the door and chaos is the one who knocks.
I would never poke fun of a man's misfortune nor say it was a good thing, but Jones' alleged drug test violation was an earthquake which served to produce a tidal wave of insanity in Las Vegas. The UFC set about scrambling to repair the breach in any way possible, while MMA media burned the midnight oil like never before.
An already long day of media coverage was stretched out long into the night as headlines pumped out in droves across your favorite websites. So many questions loomed and the fight machine mashed the gas and put the needle in the red heading into Thursday morning.
The only thing we knew for certain was that Jones would no longer be fighting at UFC 200, and the card that had already lost Conor McGregor vs. Nate Diaz 2, then added Brock Lesnar in an epic return sat with a gaping hole atop the billing.
Oh the cardio chaos has.
While fans speculated about what would or would not happen, a deflated Daniel Cormier sat in his hotel room trying to make sense of just how the biggest fight of his life had fallen apart. The bad taste in Cormier's mouth that came from losing to Jones--the first and only loss of his professional career--would not be erased in three days. Wasn't even going to be a remote possibility of that happening despite Cormier begging Dana White to keep the fight intact.
"I'll sign a waiver if I have to," Cormier said in a candid video captured by the UFC. "Just please let him fight."
Unfortunately for the champion and fight fans around the world, no magic wand could be waved by White to make a grim reality soften.
The next morning Jones would face the music in front a red-eyed media collective and manage to make his situation worse. It's not that his tears weren't genuine, but the head of his P.R. damage control team remarkably botched a huge opportunity for her client to get out ahead of the story or control the narrative.
As the smoke lingered over the battlefield in the aftermath of the Jones press conference, the fight world ignited with speculation over his potential replacement against Cormier. These talks were amplified when White publicly stated Cormier would still be competing at the event, and fight fans and media alike began to investigate and analyze the options.
Would chaos deliver another vicious gem or would the unseen Gods of Professional Violence fade out quietly?
As debates and breakdowns raged across social media platforms, the media on the ground in Las Vegas couldn't be hassled with conjecture as a platter of events needed tending to. The open workouts for UFC 200's Brock Lesnar and Mark Hunt were hitting the T-Mobile Arena, and would be followed by the long-awaited opportunity for Nate Diaz and Conor McGregor to share the same stage once more.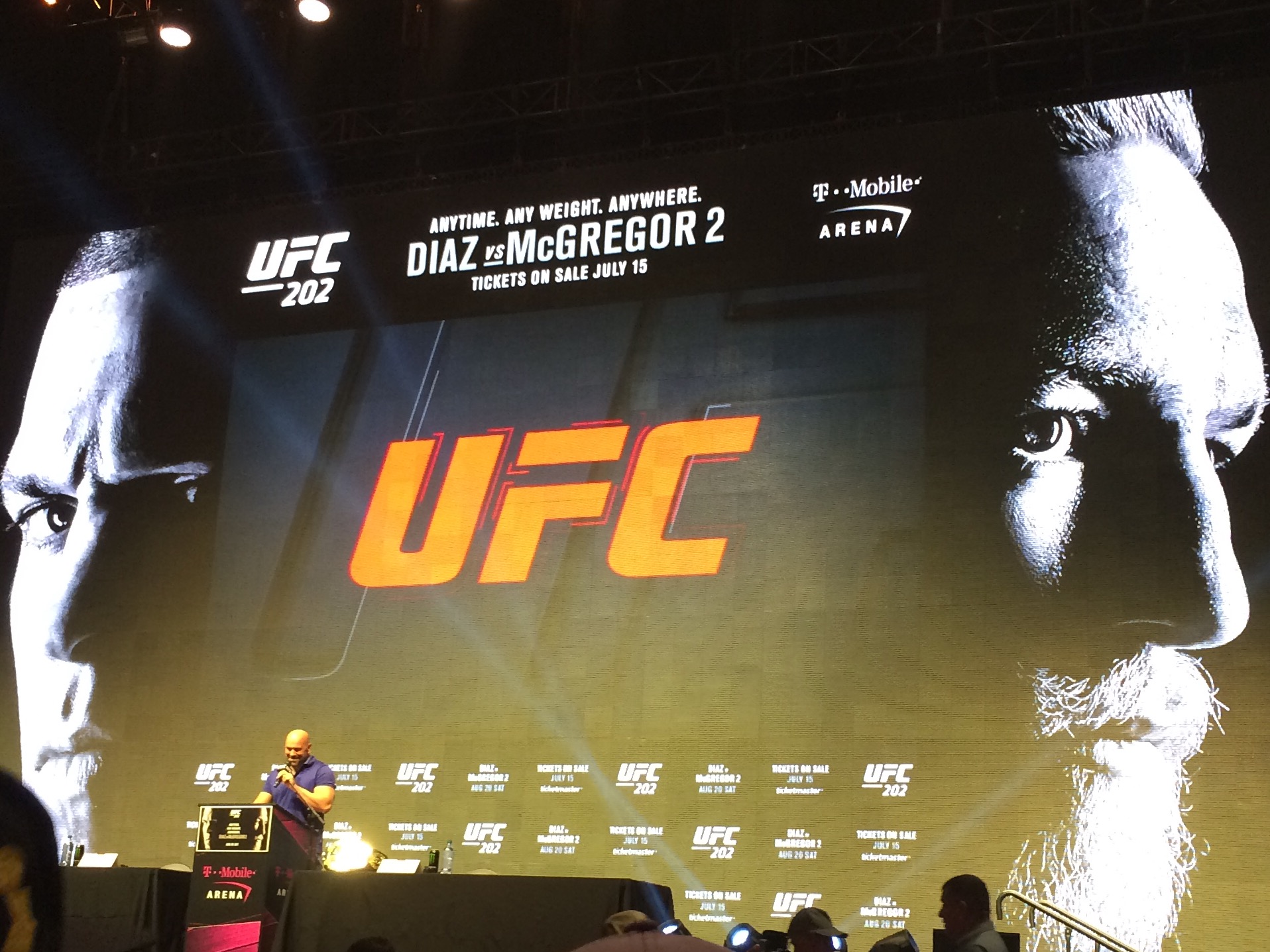 The outcome of their UFC 196 showdown made Diaz and McGregor the Kanye West and Kim Kardashian of MMA as their every move has been hot news since their fight back in March. On Thursday they would have the opportunity to trade jagged verbal barbs, and while the press conference was ultimately a dud due to the poor audio setup in the arena, Diaz and McGregor sitting 15 feet apart was still enough to stoke the fires of entertainment.
All of this insanity nearly overshadowed the fact a fight card would be kicking off in several hours--a card that would feature a lightweight title fight between Rafael dos Anjos and Eddie Alvarez in the main event. Dos Anjos had been riding an incredible string of victories, and "The Underground King" would finally get his long awaited chance to make history as the first fighter to win both UFC and Bellator titles.
Fast forward several hours and Alvarez had 12 pounds of gold strapped around his waist as the reward for a maestro performance, but even the new champion's violent masterpiece was pushed to the left by the arrival of a spider.
That's right folks, out of the ashes and dust kicked up by chaos' storm emerged Anderson Silva who had agreed to step in and face Cormier on the card. Nevermind the fact the G.O.A.T. is coming off a loss in his last fight and had gallbladder surgery back in May, when Silva is involved in a fight it becomes something special, and UFC 200 was suddenly launched into the stratosphere.
The spotlight shifted away from Jones as fight fans came to the realization that Silva vs. Cormier was the fight they never knew they wanted until it was given to them. Following Alvarez's destruction of dos Anjos, White and Silva held a brief press conference with the media in attendance to cover Fight Night 90.
Although Silva spoke in his native Portuguese, his body language was loose and his face animated. He will come into his bout with Cormier as an underdog for the first time in a decade, but that didn't bother him in the slightest. In addition to what I'm sure will be a tremendous payday, Silva suddenly has the chance to make himself ultra-relevant again--something a tough patch inside and outside of the cage had nearly taken away from him.
It wasn't too far back where Silva was undeniably the greatest fighter on the planet, and although he'd shown flashes of that greatness in recent fights, the mystique surrounding him had all but shattered. Now, Silva not only had the opportunity to spark a resurgence, but do so in a way that carries very little backlash should things not work out for him at UFC 200.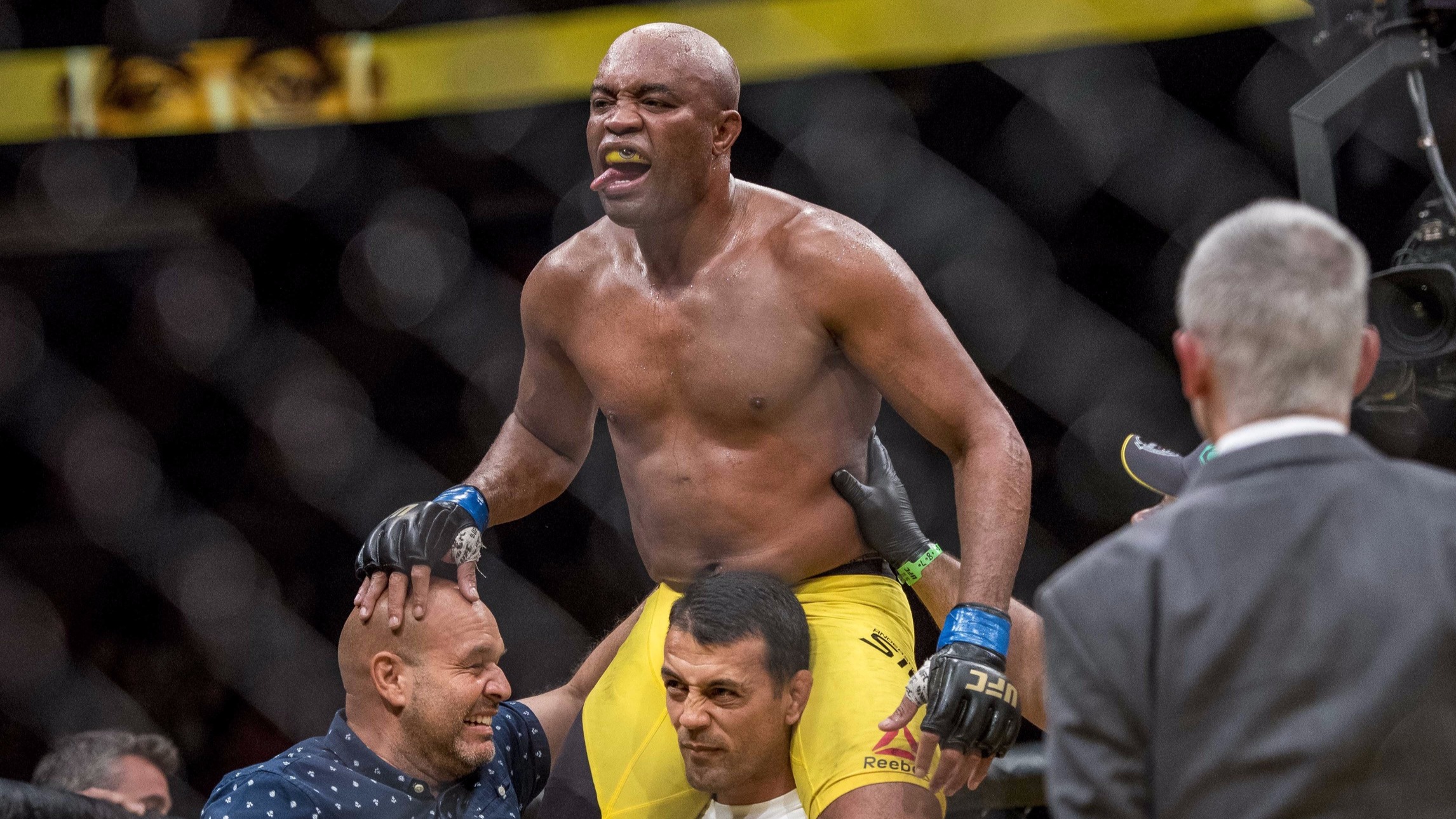 By taking the fight Silva placed himself within striking distance of an incredible comeback, and what could be more chaotic than that? Furthermore, Silva addressed his fight against Cormier with a look that signaled he's in the know about something and he doubled down on that notion by telling the media he would not have taken the fight if he didn't think he could win.
And while he didn't take the fight on the judges' scorecards, fans in the T-Mobile Arena let the living legend feel their love. Cormier's courage and efficiency on the other hand were not appreciated.
The general vibe of the masses would soon change when Brock Lesnar emerged from the back of the arena and managed to avoid several lethal hammers chucked by Mark Hunt en route to a unanimous decision victory. Was it action-packed goodness throughout? No. Yet, anytime Lesnar steps into the Octagon fans go bonkers.
And just when it seemed as if Chaos had decided to call it a day, the main event between Miesha Tate and Amanda Nunes got underway.
The reigning champion was figured by many to dominate the fight, which would then set up something larger in the future. Rumors swirled around Las Vegas she would be greeted by longtime rival Ronda Rousey in the post-fight celebration in order to lay the groundwork for a trilogy showdown later this year.
The future looked bright for Tate all the way until the fight got underway. Nunes fought like a woman on a mission--perhaps the physical embodiment of chaos--as she wrecked Tate in a fashion the champion hadn't experienced in nearly a decade. In the process Nunes became the first openly gay titleholder in UFC history, and did so with style.
It was a fitting cap to a crazy week of fights, and while some moments were overwhelming and others under performed, it had everything fight fans love about this crazy sport. They spilled out of T-Mobile in droves, all in search of a cold beer or sleep, but all undoubtedly filled to the brim with face-punching memories.
*****
Anyone who has ever attended a live event in Las Vegas knows the desert oasis is a much different animal the following day. People are checking out of hotels and heading back to their normal lives. And while the madness seemed to be at a conclusion, the C Gate at McCarran Airport lended one final and surreal chapter to the story.
While waiting to board, a tall athletic man and his children made their way through the terminal. I was standing near a slot machine speaking with Dustin Poirier about the week in Las Vegas and the daughter he and his wife are soon to meet when Mrs. Poirier delivers next month. Both of us took notice the man to be none other than Jon Jones who sat down with his family and waited for his plane.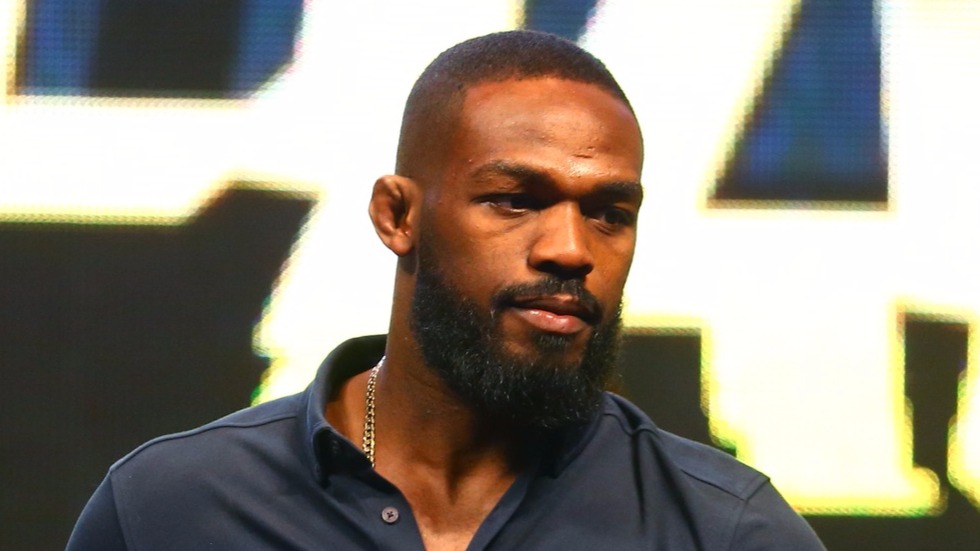 Typically it wouldn't be worth note to make mention of seeing a fighter at the airport, but it's what Jones did that I believe should be documented. Even though he was at one of the lowest points in his career, I watched as the man personally apologized to every single fan who came up to meet him.
Jones was contrite and polite as passionate UFC fans shared their disappointment in him not fighting. For a man who has struggled to connect with fans on a sincere level, it was one of the most genuine things I've ever witnessed in my time covering the sport.
There were also a few who just wanted to see Jon Jones because he's Jon Jones, and even in those moments, there was no switch flipped. Jones was a man down, but not defeated, and for a person who makes a living reading people and getting to the heart of the matter, even I was impressed.
I saw the real Jon Jones in those moments, and it gave me hope the sport may one day see this phenom rise again.
And then there was Tammy.
One particular fan who ended up sitting across from me on the flight back to Indianapolis shared her story with me. The entire reason her and her husband Eddie made the trip was to watch Jones--her favorite fighter and a man who made her a fan of MMA--do what he does best inside the Octagon.
Although small in stature, this woman found the moxie to approach Jones at the airport, and although he could have shrugged the encounter off in superstar fashion, the opposite took place. Jones gave her the time to vent, and once that moment passed, expressed interest in what she thought of the fights in general.
She spoke in great detail about Jones throughout the entire three-hour flight and her insight into oblique kicks and "elbows of death" was impressive. Hearing the things hardcore fight fans say about Jones come out of the mouth of a 30-something well-to-do, non-Affliction wearing mother of two was a pleasant surprise.
And for as much as I wanted to share about my experiences with all of her favorite fighters, I simply sat back and listened to her talk about the sport I love so much. It made the time fly by and when the wheels touched down back in Indy I found myself wishing I had a few more minutes to speak with Tammy and her husband.
As I drove home that night I did my best to process everything that had happened and it all came down to a few simple things. Daniel Cormier deserves respect for the man and fighter he is, and Jon Jones is truly loved by so many that he may not ever understand it.
Two of the best fighters in the world, bitter rivals, passionate competitors, yet two human beings on opposite trajectories. Whether they ever collide inside the Octagon again no longer matters to me, I simply want each man to succeed.
For Cormier that's a lasting legacy that won't be hindered by Jones' failures outside the cage. As for Jon...I just want him to find his way.
Maybe that's out of line for journalism but I've never been that a day of my life. I tell stories...their stories...and I've grown because of it.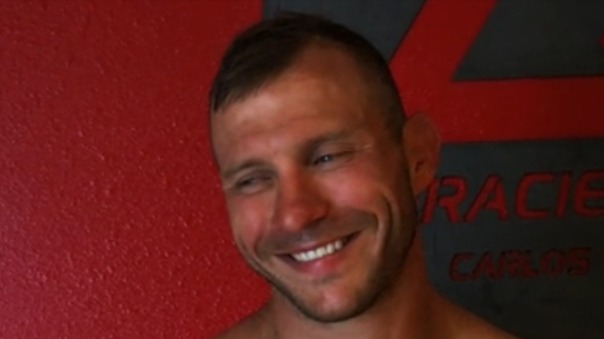 One final note because I promised Tammy I would put it in the story and it's a message to Donald Cerrone. Hey "Cowboy" this sweet, well-versed woman from Indianapolis thinks you are "gorgeous."
Now I've said all I need to say. Until we meet again Lord Chaos. Until we meet again.