Johny Hendricks: Running Lean and Mean Ahead of UFC 200
Johny Hendricks: Running Lean and Mean Ahead of UFC 200
By Jim EdwardsAsk Johny Hendricks, and he will tell you he's a fighter reborn. Hendricks has dispensed of all distractions in his life outside the cage, and
Jun 30, 2016
by FloCombat Staff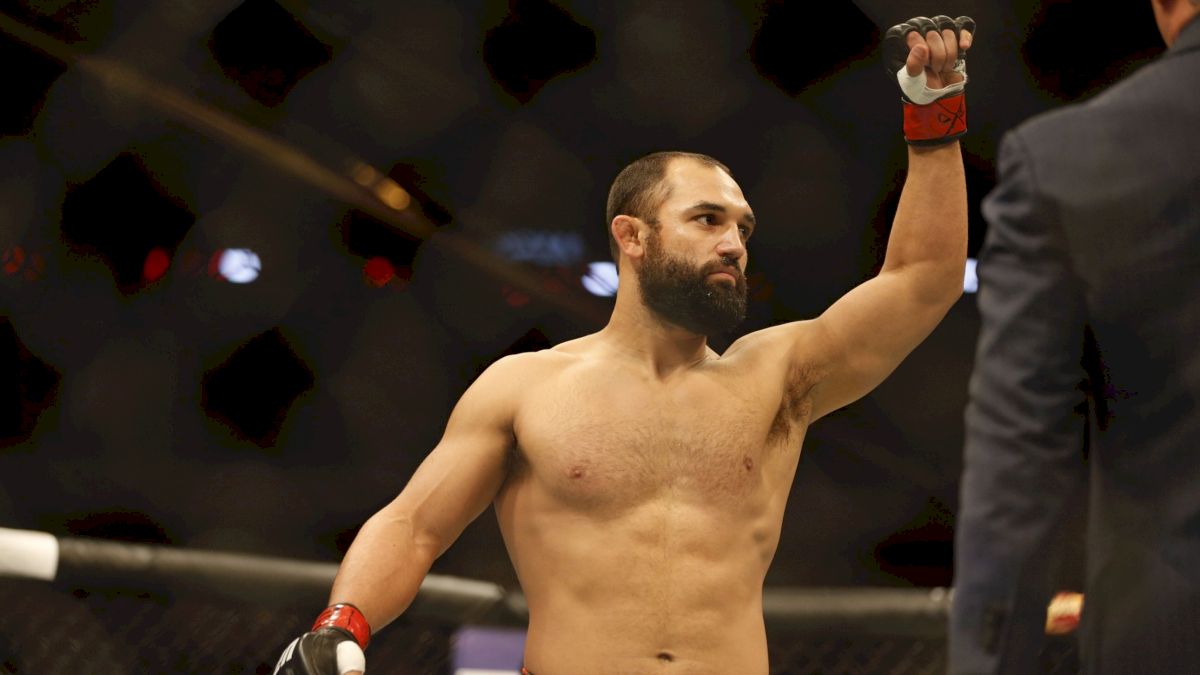 By Jim Edwards

Ask Johny Hendricks, and he will tell you he's a fighter reborn.

Hendricks has dispensed of all distractions in his life outside the cage, and he now has a single focus: getting his UFC welterweight title back. With his weight management issues now under control, he said he's ready to showcase the "new Johny" on the biggest stage of all at UFC 200. Hendricks intends to show the world he's ready once again to rise to the top of the 170-pound division.

It's a been rough few for years for Hendricks. After losing his belt in December 2014 to Robbie Lawler at UFC 181, he has only won once since, and had to pull out of a bout with Tyron Woodley just 24 hours before they were due to fight with an intestinal illness.

Having suffered an upset loss to Stephen Thompson in February, he re-evaluated his priorities and made big changes.

"It's a new Johny," Hendricks said. "Sometimes, I'd get caught up in the fact that everyone wants to hear, 'What are you thinking next? What's in your head?' Really? Nothing's in my head this time. Nobody's in my head except for Gastelum and that's the way I've gotta treat it. You know, If I want to get back to where I want to be, that means I have to let go of everything else except for one person, and one person only.

"I don't care about any other fight; I don't care about anything else except for this. If you go back and look at all of my other interviews, it was always about the person at that point and the belt, nothing else. The only person that's mattered in this camp for the last three months is Gastelum."

A major distraction for Hendricks has always been whether or not he would be able to make weight at 170 pounds. Now working under the guidance of Louis Giordano (LouTrition) for his first full camp, Hendricks' previous anxieties about his weight now appear to be a thing of the past. Hendricks was happy to go into intricate detail about how Giordano manages his weight differently to his previous weight management specialist Mike Dolce.

"The weight is no longer an issue; I got LouTrition," Hendricks said. "Me and Dolce, we had a good run, but man, having Lou by my side has been a blessing in disguise.

"I can still eat bad, but it can still be good for you. For example, in the off-season, I can go have Whataburger. Just have the burger! Don't eat the fries! Get a drink, eat the burger. Would he want me to do that? No. But he knows me, he knows who I am, so he's going to say, 'Johny, if you're craving something, go get it. Just send me a picture of it, and don't eat the fries.'"

With this newfound confidence in his diet, the former welterweight champion believes he's going to be able to unlock another level of performance and show the world a whole new Hendricks at UFC 200. He knows he's in for a tough task if he is to steal the show, but he's more than up for that challenge.

"If I go out there and I perform, I'll do that," Hendricks said. "But you've also gotta know that you're competing against DC, Jon Jones, Cain, Travis Browne, then you've got Frankie versus Aldo, Miesha Tate. You're sitting here going, 'Ok, I've gotta compete with all those guys?'

"I've always been the one who just tries to be the one that's always noticed. I want to be the one that everyone talks about afterwards. If I can go in there and get a good win, show that I'm dominant and dominate for three rounds, then everyone's gonna be like, 'Did you see that Johny/Gastelum fight? Yeah, we sort of knew who was going to win the main events, but did you see that fight? He just dominated him. I thought it was supposed to be a close match.'"