Frankie Edgar: Comfort in the Struggle
Frankie Edgar: Comfort in the Struggle
The room temperature must be damn near the triple-digit mark, and it's showing on everyone's face except Frankie Edgar's.His red shirt is soaked through wit
Jun 15, 2016
by Duane Finley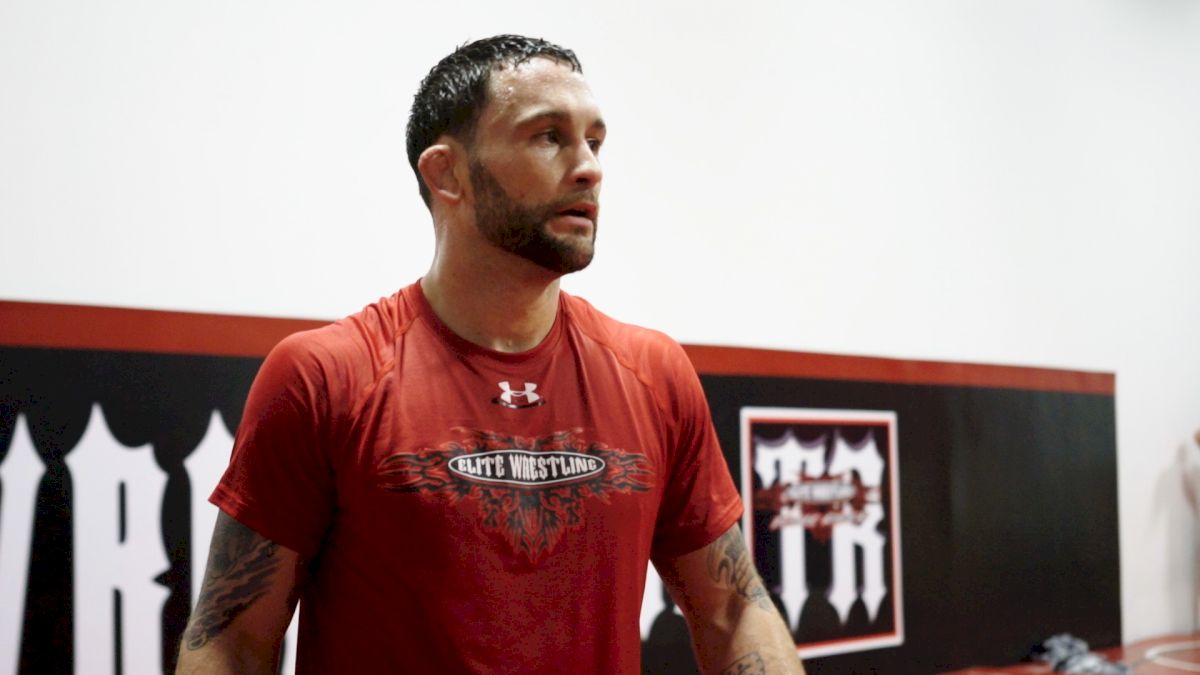 The room temperature must be damn near the triple-digit mark, and it's showing on everyone's face except Frankie Edgar's.
His red shirt is soaked through with sweat, but an uncomfortable environment is no concern to someone who thrives in the struggle. It somehow feeds him. Edgar is simply wired for conflict.
Around the edges of the mat, seasoned fighters like Edson Barboza and Marlon Moraes tip their heads to the ceiling before the blowers above them force their eyes downward. But Edgar's gaze is locked straight ahead. The body in front of him is fresh, and he knows what's coming.
Fast-forward 20 tedious minutes, and practice is done. The former lightweight champion-turned-featherweight title challenger worked through the young bodies the Rutgers wrestling team has thrown his way, and even though he's a decade into his storied career, the constraints of Father Time aren't showing.
It amazes his teammates.
"Frankie is some kind of f******* machine, man," Moraes says. "The harder things get, the harder he fights. That's just not normal for most people. That may not be normal for anyone."
The efficiency that comes with experience

While the morning practice takes the rest of the collective to the brink, Edgar still looks fresh. He catches his breath and starts shadowboxing up and down the crimson mat; fleet-footed and moving better than he has in years.
There is a snap at the end of every punch he throws, and the pivot and cut that follow his head are the grand design of years spent with his coach, Mark Henry.
It's not even 11:00 a.m., and Edgar already has two of his four practices in the books. In his mind, the work ethic is the same Jersey blue-collar grind as always, but the efficiency that comes from experience is what has been making the difference as of late.
"I just listen to my body more," Edgar says as he steers his Cadillac down Route 37 through the only city he's ever called home, Toms River. "When I was younger, I'd get after whatever was in front of me just because f*** it, I love to fight. Now that I'm older, that tenacity is still there in so many ways, but I've learned to refine it. That's what experience does for you."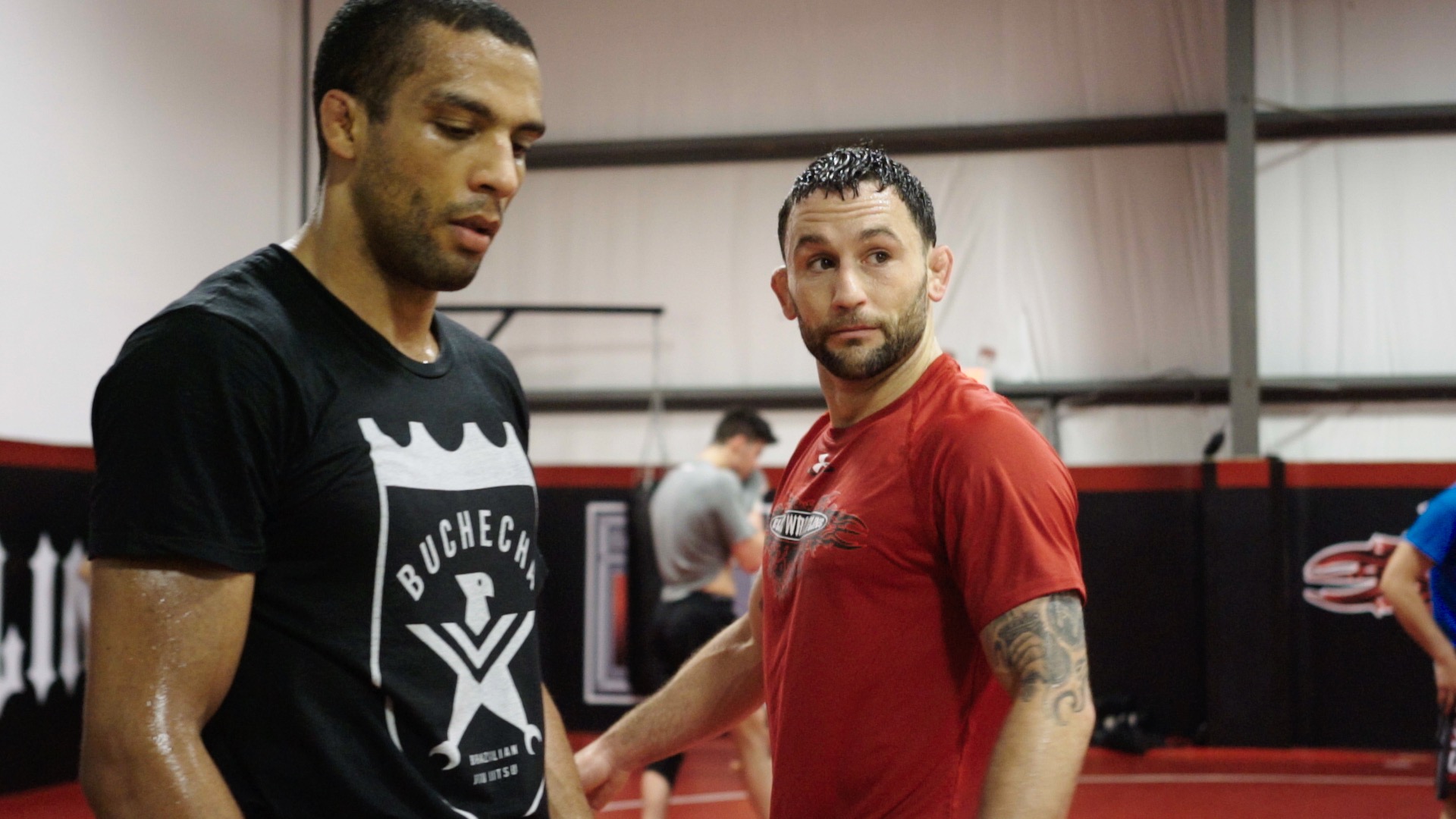 The only city he's ever called home

Everything in Edgar's native city is just around the corner.
"Well, it kinda is to me," he says with a laugh. "I've called this place home pretty much my entire life and it all becomes familiar in one way or another. The neighborhood I grew up in is still what I consider the neighborhood, even though I don't live there anymore. It's all home to me."
There might not be a more reciprocal fighter/hometown relationship than the one between Frankie Edgar and Toms River. Whether he's at a restaurant counter or walking into the gas station around the corner from his gym, at least one or two supporters stop him to show love.
"Kick Jose Aldo's ass, Frankie," shouts one man who swears he knew Edgar from high school and has watched all of his fights. Throughout their conversation, Edgar nods and throws a handshake or two out for good measure before breaking away, only to have the clerk behind the register give more of the same.
"And kick McGregor's ass, too!"
Some fighters with elevated profiles don't like the attention, but Edgar takes it all in stride. It's dialogue to him; barbershop talk from people in the know.
A few hours later, as he walks down the notorious Jersey Shore boardwalk in Seaside Heights, a Rocky-esque crowd gathers behind him to throw in their love and admiration.
They appreciate Edgar because he's fighting for them as much as he fights for himself. And his awareness of that connection only makes him more relatable.
"New Jersey is filled with hardworking people who are willing to fight to get their piece of what they believe is deserved," Edgar says as he looks out over the Atlantic Ocean. "I grew up with that mentality instilled in me. I show up and do my job. And I'll be honest, my natural tendency to be a company man and give back to the people who have given me opportunities has cost me in some ways.
"I know I've earned every step of my career to get through to this point. I've faced everyone they've lined up against me and never once complained. Never once."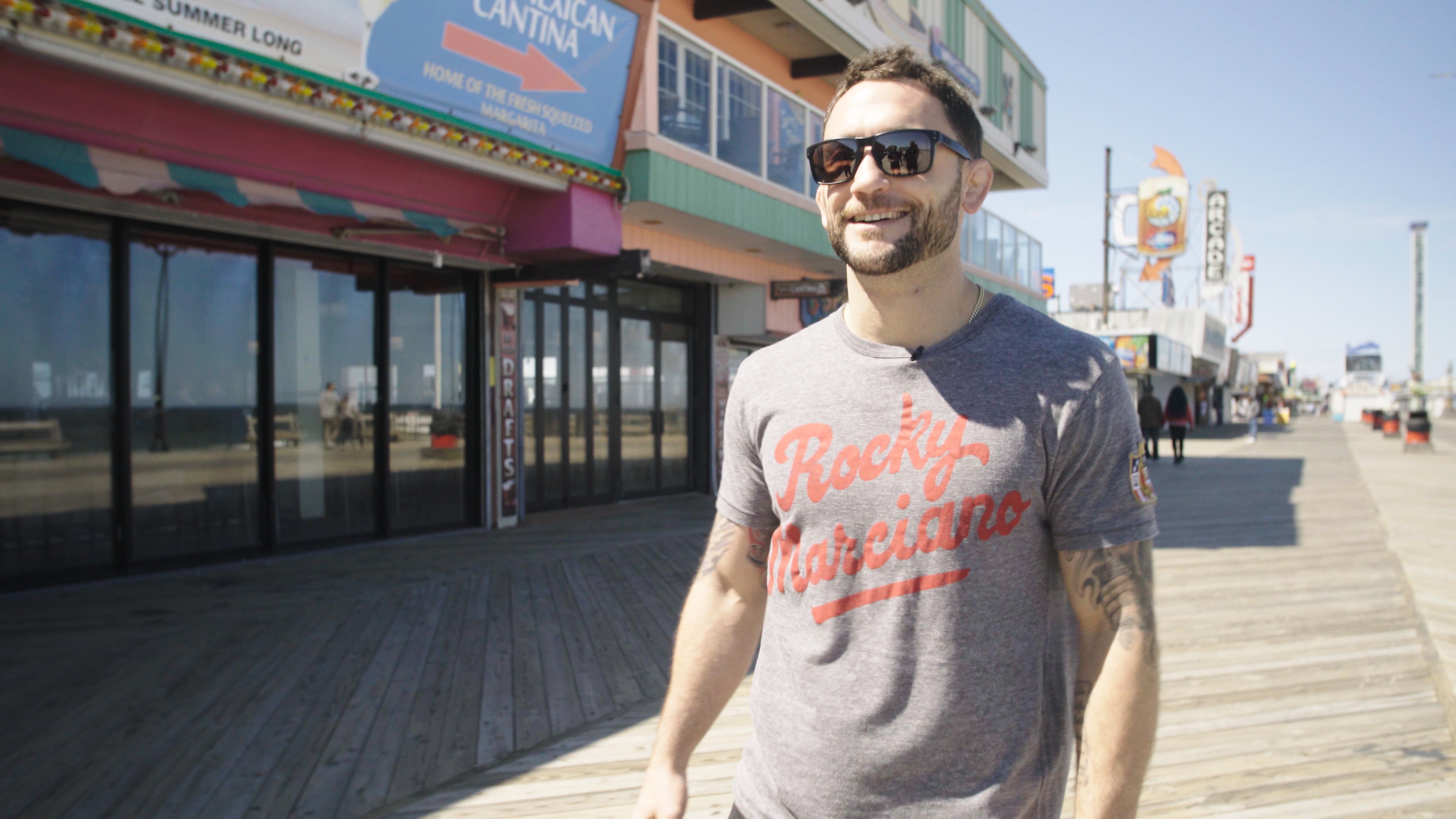 The quest for another world title

When the conversation turns to Edgar's place in the featherweight title picture, his hot-blooded Italian temperament surfaces. Even in the middle of a shark tank routine where he's fighting off bodies one after another, his irritation doesn't show like it does when his quest for another world title comes up.
Edgar used to be slow to voice his concern, but standing with his arms crossed and his head tilted slightly to the right, he's showing a new side of himself. He knows his chance to contend for the featherweight title a second time is overdue. Although he'll technically get his long-awaited chance when he faces Aldo at UFC 200, the "interim" tag is a point of contention.
"Show me where any of this makes sense," Edgar questions aloud while driving back to his home between practices. "I know the card got shaken up, but you have the champion fighting two weight classes above the one he has the belt in a rematch that makes so much sense the guy he's fighting doesn't even know why it's happening. Nate Diaz is my boy and you could tell he was even confused.
"Then you throw Jose and I in for an interim title? If that's not a consolation prize, then I don't know what it is. I mean don't get me wrong, I respect Conor's hustle, but that dude isn't ever coming back down to 145. The UFC should do the right thing and make this fight with Jose for the real title, but I can't count on that. So I just have to win this next bout, and then there's no way anyone can take the real shot away from me."
Stay tuned for the next part in this ongoing series.