The Night George Foreman Fought Five
The Night George Foreman Fought Five
By Patrick Connor"Look here. I knocked out three guys in one night. Who else ever did that? They were nothing, but, hell... THREE of them."It took 1930s Hea
May 11, 2016
by Jeremy Botter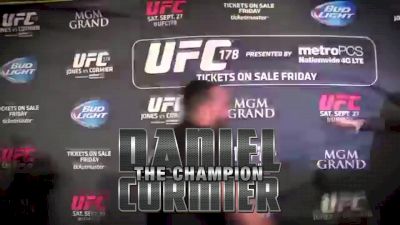 By Patrick Connor

"Look here. I knocked out three guys in one night. Who else ever did that? They were nothing, but, hell... THREE of them."

It took 1930s Heavyweight contender and one-time title challenger "Two Ton" Tony Galento just five total rounds to dispatch three palookas on a single evening in May of 1931. He knocked the first two out in one round apiece, and went three rounds with the third. But at least manager and promoter Scotty Monteith accurately billed the event as a "Boxing Carnival." Throughout his career Galento earned a reputation as a beer-swigging, free-swinging brute who was shaped like a whiskey barrel, and he was embraced as a wacky character to sell tickets.

Promoter Don King, then still new to boxing, did Galento two better forty-four years later, putting together a unique fight card for a comebacking George Foreman in April of 1975. "It'll be billed as a boxing demonstration," he told reporters. Foreman would fight five men in one evening at Toronto's Maple Leaf Gardens. It couldn't be sold as anything but a non-professional event because of the rules in Ontario, however it was hardly an exhibition; there was to be no headgear, no large gloves, and the punches were to be authentic.

To that point King had only promoted four fight cards total, but while two were relatively nondescript Cleveland shows, the other two featured Muhammad Ali. Notably, in his first big event King handled the promotion for Ali's massive win over Foreman in Kinshasa, also known as the "Rumble in the Jungle." King's penchant for Barnum-esque smoke and mirrors was apparent early on, though, and his handling of Ali against Chuck Wepner was panned by boxing media in March, 1975. There had to be a limit to who could be fooled, and with Foreman, King would soon find it.

Going into his defense of the heavyweight title against Ali, Foreman had scored 24 stoppages in a row and hadn't lost a fight since his amateur days. Foreman insisted during the promotion of "Foreman Fights Five" that he indeed had been drugged or poisoned prior to getting stopped by Ali. But it was what Foreman had to do in order to keep going. Otherwise he would have had to face the reality in which he was completely out-thought and dispatched by an aging underdog, however understandable the loss was.

After losing, all the hype and press chatter got to Foreman's head and he felt the need to prove himself. He needed to go beyond usual boxing boundaries and one-up Ali's performance against Wepner -- or four-up it, as it were. ABC's "Wide World of Sports" claimed the rights to air Foreman's fight card and Toronto promoter Irv Ungerman stepped in to help along the process of having it approved by the commission.

Before long Foreman was back in training but playing up the spectacle to press by hoisting steer onto his shoulders for photo opportunities and calling his opponents "the five dreamers." He even name-dropped his friend Marvin Gaye, saying that the singer came up with the idea of squaring off against five opponents in one night. Foreman had changed. He was still a brooding, hulking figure, but he'd bought into the odd pageantry a bit, and even sacked his long-time trainer Dick Sadler, who had been in his corner for every one of his professional fights.

Teddy Brenner, longtime matchmaker at Madison Square Garden and King's apparent rival at the time, remarked, "The toughest thing for a boxer to do in training is to punch the heavy bag round after round. I've heard guys say that if anyone tried to punch the heavy bag for 15 rounds, the heavy bag would win. That's all I want to say about that Foreman thing."

That Foreman thing devolved into its own circus quickly. After defeating Wepner, Ali piped up in the press and announced he wanted to be Foreman's exhibition opponent when one dropped out with an injury. Instead Ali was ringside and heckling Foreman moments into the ABC broadcast and Foreman immediately lashed out by throwing a folding chair toward Ali while making his way to the ring. It got much worse.

The first opponent, a 1950s journeyman named Alonzo Johnson who hadn't been active in over a decade, offered up little resistance and was hacked up in two rounds. Immediately afterwards the crowd began chanting Ali's name, which only served to get Foreman's dander up and distract him. A smaller more inexperienced heavyweight named Jerry Judge then climbed through the ropes and appeared to rock Foreman after being knocked down in the first round. A clubbing right hand in round two put Judge down for the count, but Foreman went after him again after taunting him moments later and a brawl nearly broke out between the two teams before order was restored to what commentator Howard Cosell then aptly called a "carnival."

Foreman talked to Ali throughout the entire affair -- between rounds, in clinches during the fight, after defeating the poor pugs. Ali's mere presence was a distraction and only reinforced that he'd gotten way into Foreman's head and forced him to be the villain. The crowd continued booing and Foreman fed off it.

Next up to suffer Foreman's twisted wrath was Terry Daniels, a Texas heavyweight with no significant wins on his record and a crunching loss to then-champion Joe Frazier. With 30 seconds remaining in the second round a visibly tiring Foreman motioned for the fight to be stopped, and it was. But Daniels objected and began battling with Foreman again as the referee argued with cornermen away from the action. It was short lived, but then the teams began fighting and Foreman shoved someone from his own corner. Nothing made sense anymore.

The fourth opponent Charley Polite blew kisses at Foreman during pre-fight instructions and hit the canvas in round two without a punch being thrown. But he lasted through the third and final round, repeatedly shaking his head to say he hadn't been hurt. Polite said, "Foreman degraded himself by failing to knock out all five of us. He made a farce of it." He was wrong, because it had been a farce from the beginning. One of Foreman's previous victims, Boone Kirkman, was the final opponent, and he too lasted the distance as Foreman lumbered and struggled to get much offense going despite flooring Kirkman in the opening round.

In one last showing of lunacy, Foreman rambled his way through a post-fight interview with Cosell, again making excuses for losing to Ali and repeatedly assuring viewers that the fights weren't fake. Real or fake, nobody really cared. It was a former world champion at a career-high 232 pounds fighting 1,028 pounds of opponent that night and even at $20 for the most expensive tickets, the 16,000-seat venue was one-third full. Foreman was supposed to look good and get some rounds in, but looked awful and got more rounds in than he wanted.

The week after Ali-Wepner, veteran writer Mel Durslag quite presciently wrote for the Boston Herald, "The success of gimmick sports events on television is pretty easy to understand. They don't appeal to the bona fide fan, the guy knowledgeable in basketball and hockey who appreciates a genuine contest. But this type only represents a flyspeck of the populace, and it is clear that the gimmick promotions are hooking that massive audience on the fringe not vitally interested in legitimate sports. Their desire is simple entertainment."