WWE Legend Bret Hart Discusses UFC, Wrestling Similarities
WWE Legend Bret Hart Discusses UFC, Wrestling Similarities
WWE legend Bret "Hitman" Hart talks UFC, Jon Jones vs. Daniel Cormier and more.
Apr 18, 2016
by Duane Finley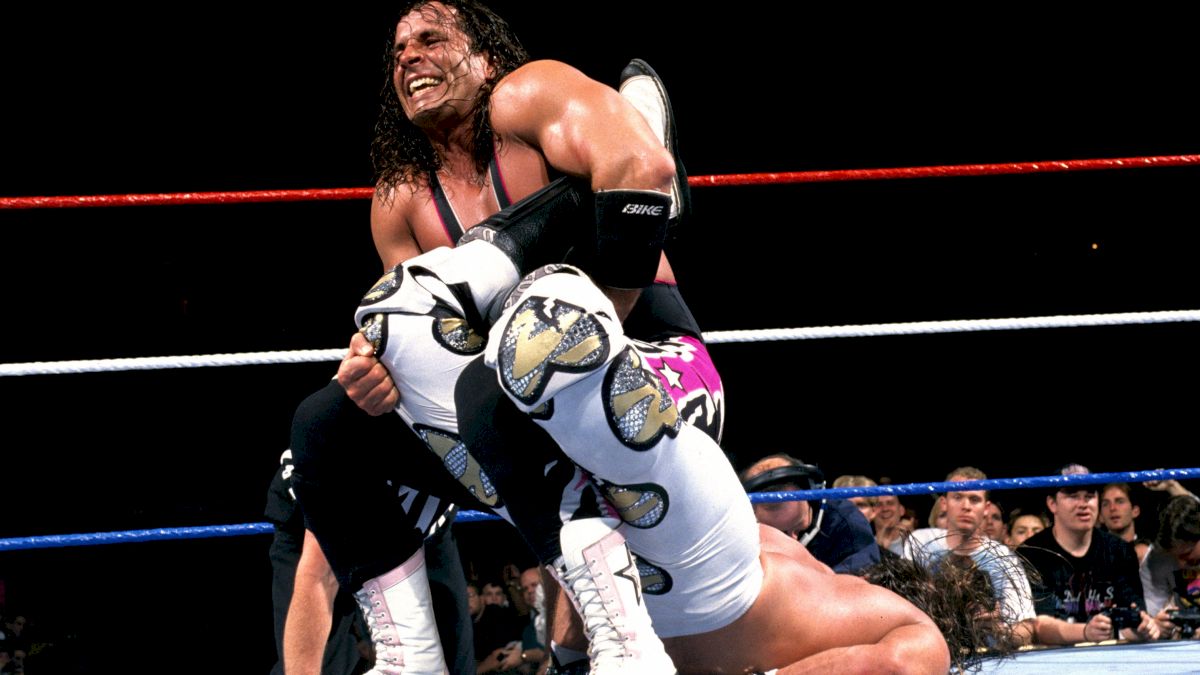 By Hunter Homistek
Bret "The Hitman" Hart knows a few things about selling a fight.
It's in this understanding of the back-end of his profession—the work on the microphone, the planned movements, the stories, the "fake" stuff you so often hear about when talking professional wrestling—that his appreciation of reality manifests.
Nothing pleases "The Hitman" like bringing truth to fiction inside the squared circle, something he takes pride in having accomplished at the highest level throughout his career.
"I think I was really good at it. I brought out a lot of realism to my matches," Hart told FloCombat's Duane Finley during a recent Dreamwave wrestling event in La Salle, Ill. "I think that stands out today. As an example, if you watch Wresltlemania XIII, with Steve Austin in Chicago, it's like watching a UFC fight. Except no animals were harmed in the making of that movie."
As the UFC continues to sweep across the globe, Hart notices the same flamboyance more and more within the sport of mixed martial arts.
"I'll say it now, UFC does better pro wrestling than pro wrestling," Hart said. "The promos, the whole, [Jon] 'Bones' Jones and [Daniel] Cormier sitting in a chair. That's the gripping television that pro wrestling used to deliver."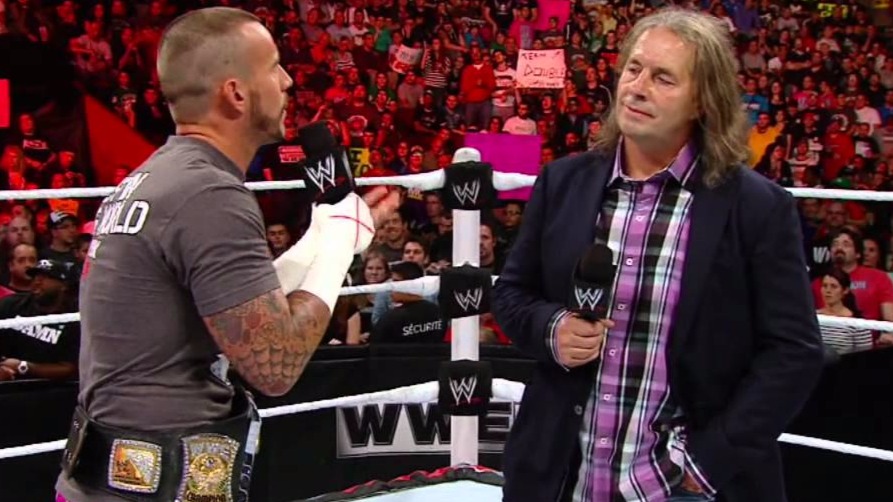 Listening to Hart speak, you'll hear the words "art" and "beauty" pop up frequently when describing pro wrestling. Hart tried to shoot for something special with his matches. It was more than just wrestling, more than just entertainment.
Hart teetered between them, creating an immersive experience that weaved in and out of fiction. He transported viewers into a different world.
"I like to say wrestling is a lot more like figure skating than it is anything else," Hart said. "It takes two guys to tell a story with their bodies. And I was really good at taking a guy and making a story with him that was going to be the best story they ever made."
This idea, of bringing a five-sense experience to viewers, pops up organically in MMA. The action is real. The fighters are real. The UFC's slogan, "As real as it gets," might sound cheesy to some.
But when the elbows start flying, that truth becomes difficult to deny.
"I've met a lot of UFC guys that were big fans of my realistic style, and I appreciate that," Hart said. "I imagine that when they were kids growing up that maybe a lot of them watched me. And hopefully they were fans of mine rather than, say, Shawn Michaels or somebody else that [was] not so technical, so real."

Hart admits he sees himself in many of today's UFC fighters. He sees the raw passion and the love for combat. While he concedes much of what he did would have presented well within the context of today's MMA landscape, he also says he's quite alright with never stepping into the cage.
"I respect what the UFC people do," Hart said. "I'm so glad I didn't have to make a living punching one of my good friends up, you know, busting my knuckles on his face. I consider myself privileged that I got to make a living doing an art form, sort of a pretend version of that. I'm much happier knowing that I went 23 years and I never injured one wrestler in my career."