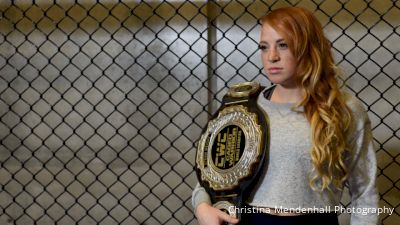 American Top Team Prospect Kayla Hracho On Move To Florida, Upcoming Tournament
Sep 29, 2017
At 3-0, 26-year-old American Top Team amateur strawweight prospect Kayla Hracho is a fighter to keep a close eye on in the women's MMA ranks.

With only a background in boxing, Hracho moved from her native Pennsylvania to South Florida to work with the sport's best -- names such as UFC champions Joanna Jedrzejczyk and Amanda Nunes -- and the results are showing in her performances. Hracho kicked off her MMA career with three consecutive victories, and she shows no signs of slowing down.

During the recent FloCombat Road Trip 2, Hracho caught up with FloCombat's Hunter Homistek at American Top Team's Coconut Creek facility to discuss her decision to move south, her next fight, when she wants to turn pro, and more.

Bonus: Hracho gives The Big Glow some tips for protecting his extra-pale skin in the Florida sun. Spoiler alert: There's no saving it.