Missed the Grappling Bulletin live show? Catch up on the news from around the world of grappling with these short clips.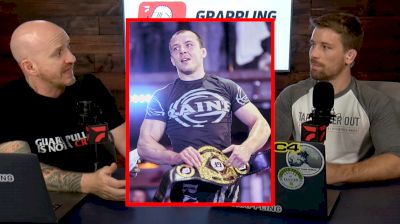 Euro Grapplers Shut Out U.S. ADCC Talent
May 24, 2022
Five ADCC competitors appeared on UK-based event Grapplefest last weekend in a series of sub-only matches that gave us a taste of what to expect come September's ADCC World Championship.
Two European Trials winners earned wins against opponents from the USA, while the invited PJ Barch (who's still hopeful to get the call to the big show) picked up a decision win against the invited 77kg competitor Dante Leon to claim the -80kg title.
Eoghan O'Flanagan, the 1st ADCC European Trials winner at 88kg, used a triangle to submit Jon Blank of 10th Planet, who made it to the final four in 2019.
Ashley Williams, who qualified for ADCC by winning the 66kg division at the 1st European Trials, beat North American Trials winner Keith Krikorian by decision.
Grapplefest has long been one of the primary platforms for matching top European grapplers against international opponents. Their sub-only ruleset obviously means the results could be very different under the points system of ADCC, but in the case of a submission like O'Flanagan's it's a sign that the European talent is quickly catching up to the Americans, who have historically enjoyed a clear advantage. That gap is closing.