Ranking The Top 10 Wrestlers In MMA: A FloCombat & FloWrestling Collab
Ranking The Top 10 Wrestlers In MMA: A FloCombat & FloWrestling Collab
Wrestling is arguably the most dominant skill set in MMA—so who are the 10 best wrestlers in MMA? FloCombat and FloWrestling investigate.
Aug 28, 2018
by FloCombat Staff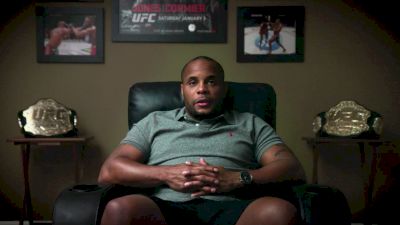 Wrestling dominates in the realm of MMA.
From UFC champions Daniel Cormier, Henry Cejudo, and Tyron Woodley to Bellator studs Ed Ruth, Darrion Caldwell, Phil Davis, and countless others, established wrestlers transition to MMA and achieve great success time and again.
And while we at FloCombat tend to focus on wrestling in an MMA context, our brothers at FloWrestling dig into the X's and O's of amateur wrestling on a daily basis, analyzing everyone from middle school to college to Olympic-level wrestlers in the process.
So who are the best wrestlers in MMA? Who dominated the mats long before stepping into the cage? Whose wrestling credentials are truly above the rest?
We asked the FloWrestling team, and they delivered.
The Criteria
We have to get this one out of the way before you slay us on social media: The list is not a ranking of the best MMA wrestlers today. Fighters such as Georges St-Pierre, Khabib Nurmagomedov, and Jon Jones will not appear on the list. Those three bring some of the best wrestling the sport of MMA has ever seen, but their wrestling credentials pale in comparison to our official top 10.
What we're evaluating here is a fighter's success in a pure wrestling setting—think Olympic qualifiers and medalists, NCAA champions, etc.
Related: Watch the nation's best high school wrestlers at Who's No. 1 LIVE on FloCombat
The Scoring
With the criteria in mind, the FloWrestling staff individually ranked their Top 10 wrestlers.
An analyst's No. 1 pick received 10 points, No. 2 received nine points, No. 3 received eight, and so on down to No. 10, which received one point.
From there, a wrestler's score was totaled across all FloWrestling staff and ranked according to total points.
The Rankings
While the UFC represents the pinnacle of MMA, six of our 10 wrestlers on the list primarily compete or have competed outside the historic Octagon. Bellator MMA fields five of the top 10, while ONE Championship chips in one of its own. The UFC makes up the final four.
Two UFC champions and one former UFC champion make the list, along with a current Bellator champion and three past Bellator kings.
Let's dig in.
No. 10: Phil Davis
Former Bellator MMA light heavyweight champion and current Bellator 205-pound contender Phil Davis kicks off our list at No. 10.
Throughout his MMA career, Davis added an assortment of kicks to his arsenal—most recently knocking out Linton Vassell with a brutal high kick at Bellator 200—but his base as a wrestler consistently shines through.
Long before he got to the cage, Davis crushed fools on mats across the country.
Davis was a four-time Division 1 All-American at Penn State University, where he won the 197-pound national championship in 2008, making him a prime candidate for our list.
No. 9: Darrion Caldwell
The Bellator love rolls on with our No. 9-ranked wrestler, current bantamweight champion Darrion Caldwell.
Wrestling at North Carolina State, Caldwell won the 2009 NCAA Division 1 National Championship by toppling 2008's king, Brent Metcalf.
In addition, Caldwell is a two-time All-American, four-time NCAA qualifier, and third-place finisher at the 2009 World Team Trials. Unfortunately, Caldwell's amateur wrestling career was largely derailed by injuries, making it anybody's guess as to how many more medals he could've earned if fully healthy.
Still, he's done OK for himself in MMA, racking up a 13-1 professional record and becoming Bellator's 135-pound champion and a 145-pound contender along the way.
Darrion Caldwell was the definition of a savage. pic.twitter.com/IpbrnUMdSr

— FloWrestling (@FloWrestling) August 24, 2018


No. 7 (tied): Johny Hendricks
A favorite here at FloCombat, former UFC welterweight champion Johny Hendricks is tied for No. 7 on the list.
"Bigg Rigg" recently retired, but he still makes the list, as MMA is a fickle beast, and we're not buying retirement talks until at least a year has passed.
Sue us.*
Prior to smashing faces with his signature left inside the cage though, Hendricks ruled the mats at Oklahoma State University and at Edmond Memorial High School.
A three-time state champion and two-time high school national champion, Hendricks strolled into OSU with high expectations—and he delivered.
He became a four-time Division 1 All-American, a two-time National Champion, and a three-time Big 12 Conference champion while at OSU, narrowly missing out on a third national championship as a senior, when he lost to the University of Iowa's Mark Perry in an upset.
If that isn't enough, Hendricks also owns two USA Junior Freestyle Championships (one from 2001 and one from 2002) solidifying his wrestling resume as one of the best the sport of MMA has ever seen.
Johny Hendricks just retired on @MMAJunkieRadio. The former @CowboyWrestling beast was a @UFC champion and owned one of the most devastating left hands in the sport's history. Godspeed, Mr. Hendricks. You can get the fries now. #UFC #MMA (cc @FloWrestling) pic.twitter.com/hNRSJpHLBy

— FloCombat (@FloCombat) June 27, 2018
Related: Watch the nation's best high school wrestlers at Who's No. 1 LIVE on FloCombat
No. 7 (tied): Muhammed "King Mo" Lawal
A teammate of Hendricks' at OSU, Bellator and Rizin star Muhammed "King Mo" Lawal boasts one of the most impressive amateur wrestling resumes in the game today.
While Lawal only spent his senior season at OSU, he earned an All-American nod and captured the Big 12 Conference Championship during his stay.
Then he started really racking up the accolades.
After college, Lawal attacked his amateur wrestling career, winning the USA Senior Freestyle National Championship in 2005, 2006, and 2008. In 2007, he took silver, narrowly missing a four-peat at the event.
On the world stage, Lawal was one of the best 84-kilogram wrestlers during that same time, racking up win after win but shockingly missing the 2008 Olympics. After that miss, Lawal turned his focus to MMA, where he became the Strikeforce light heavyweight champion, a perennial Bellator contender, and the 2015 Rizin Heavyweight Grand Prix champion.
No. 6: Joe Warren
Like Lawal, Bellator standout and former bantamweight champion Joe Warren did most of his work on the international level.
The University of Michigan All-American had a low-key run in college, never winning a national championship nor a conference championship.
However, Warren soon found his groove, winning the 2006 FILA Wrestling World Championships at 60 kilograms and taking home gold three straight years at the USA Senior Greco-Roman Nationals in Las Vegas.
The real story with Warren, however, is his 2008 suspension which kept him out of the Olympics in Beijing. Following two positive tests for marijuana, Warren was banned from competition, leaving a gaping hole in his resume.
Had he been able to compete, there's no telling where Warren would land on this list. As it stands, he slides in at sixth, just behind another member of Bellator's stacked roster.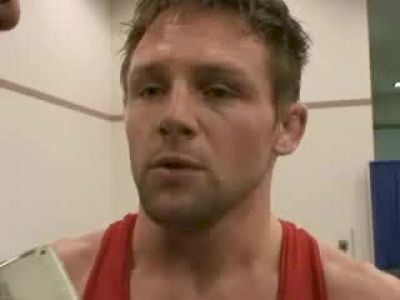 No. 5: Ed Ruth
MMA fans are quickly learning something wrestling aficionados have known for years: Ed Ruth is a beast.
The current Bellator welterweight tournament competitor is 6-0 with five finishes inside the cage, and the best appears yet to come for him.
What is already cemented, however, is his legacy in the world of wrestling.
At Penn State, Ruth won the national championship three straight years (2012, 2013, and 2014) before pursuing a shot at the 2016 Olympics.
Like Lawal and Warren before him, Ruth was surprisingly denied that opportunity, losing to Keith Gavin in the quarterfinals of the Olympic Team Trials.
Following that defeat, Ruth turned his attention to the cage—and now his opponents must deal with his frustrations.
No. 4: Ben Askren
It's time to get "Funky."
Ben Askren's MMA accolades are bonkers:
Bellator welterweight champion (defended title four times)
ONE Championship welterweight king (defended title three times)
Undefeated record (18-0, one no-contest)
All this... and his work as a wrestler might be even better.
The two-time Dan Hodge trophy winner (given to the nation's most outstanding wrestler) was a four-time All-American at the University of Missouri, three-time Big 12 Conference champion, two-time Collegiate National Champion, and two-time runner-up.
After college, Askren racked up countless golds, including the 2008 USA Senior Freestyle National Championship and the 2010 Dave Schultz Memorial International Open.
Most notably, however, Askren qualified for the 2008 Summer Olympics, winning his first match via pin before falling to Cuba's Ivan Fundora in the Round of 8. After Fundora lost his own quarterfinals matchup, Askren's aspirations were crushed.
While there's no Olympic medal on Askren's mantle, he accomplished virtually everything else, making him unquestionably one of the best wrestlers MMA has ever seen.


No. 3: Henry Cejudo
Did you know UFC flyweight champion Henry Cejudo won an Olympic gold medal?
If you've watched any of his fights inside the UFC Octagon, yes, you know. The commentators love throwing that fact around—and for good reason.
Cejudo is the only Olympic gold medalist on this list. Couple that with his recent dethroning of pound-for-pound legend Demetrious "Mighty Mouse" Johnson, and Cejudo's one-two punch of credentials in wrestling and in MMA is as good as anybody's.
While we've all heard about his gold medal performance at the 2008 Summer Olympics in Beijing, Cejudo's wrestling career goes beyond that one moment.
Unlike others on this list though, Cejudo doesn't bring numerous All-American distinctions and National Championships to the table.
He was so damn good he won the American wrestling federation's national freestyle tournament while he was still in high school, then he began training at the U.S. Olympic Training Center in Colorado.
He passed go, he collected $200, and he kept on winning—a trend that continues today inside the Octagon.
Related: Watch the nation's best high school wrestlers at Who's No. 1 LIVE on FloCombat
No. 2: Daniel Cormier
Remember when we said Cejudo's combination of wrestling accolades and MMA accolades is as good as anybody's?
Well... Daniel Cormier might top him there. We lied. Again, sue us.*
While Cormier doesn't own that Olympic gold, he does hold two UFC titles simultaneously—and his wrestling credentials are pretty. damn. good.
Cormier is a two-time National Junior College Athletic Association (NJCAA) champion, an NJCAA Wrestling Hall of Famer, an NCAA Division 1 All-American, a Division 1 National Championship runner-up, and a three-time high school state champion.
On top of this, Cormier made six straight USA World Teams, winning the USA Senior Freestyle National Championship every year from 2003 to 2008. During that same time, he took bronze at the 2007 World Wrestling Championships, arguably his greatest achievement as a wrestler.
At the Olympics, Cormier took fourth in 2004 and earned team captain status in 2008 before failing to compete due to kidney failure brought on by excessive weight cutting.
Contrary to popular belief, Cormier did make weight for the 2008 Olympics, but he was unfit to compete after doing so.
For many years, it appeared that missed opportunity would haunt Cormier forever, and while it still undoubtedly stings, Cormier went on to become one of the greatest fighters of all time—a legacy that rolls stronger than ever today.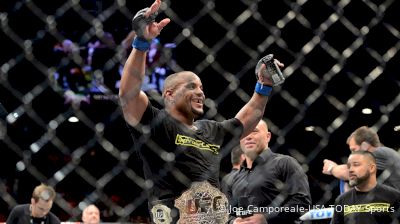 Unlock this video, live events, and more with a subscription!
Get Started
Already a subscriber? Log In
No. 1: Yoel Romero
Yoel Romero is a legend.
While the 41-year-old middleweight hasn't yet held UFC gold, he's without a doubt one of the best, most feared fighters on the planet.
Long before he launched knees, fists, and elbows into his foes' heads, though, Romero was a terror of the highest order on the wrestling mats.
Wrestling out of Cuba, Romero, like Cejudo, doesn't boast the NCAA accolades of his list-mates here, but he more than makes up for it with distinctions elsewhere.
Romero competed at both the 2000 and the 2004 Olympics, earning silver in 2000 and placing fourth in 2004. Adding to this, Romero was the 2003 Pan American Games champion and the 1999 World Wrestling Championships winner. In total, he notched five golds at the Pan American Championships and three more at the Wrestling World Cup.
With Romero, it's not just that he won so much—it's also who he defeated.
Throughout his amateur wrestling career, Romero bested American wrestling legends Cael Sanderson and Les Gutches as well as 1996 Olympic gold medalist Khadzhimurad Magomedov (among others).
There's no doubt about it: Romero could beat anyone on any day, making him the best wrestler in the sport of MMA today.
* please don't sue us