---
We all know the story behind Easter, but this year, it may celebrate the resurrection of the UFC instead of Jesus.
Recent cards have been lackluster—no pops of color, no fancy packaging—and fight fans are left waiting for something special to happen.
Finally, three weeks after UFC London, violence comes alive. The month of April promises to provide a gauntlet of prime combat with UFC 223, UFC on Fox 29, and UFC Fight Night 128 in Atlantic City bringing the biggest—and baddest—names in the sport into the spotlight for our enjoyment.
This sort of extravaganza calls for a celebration: The First Annual UFC Easter Egg Hunt.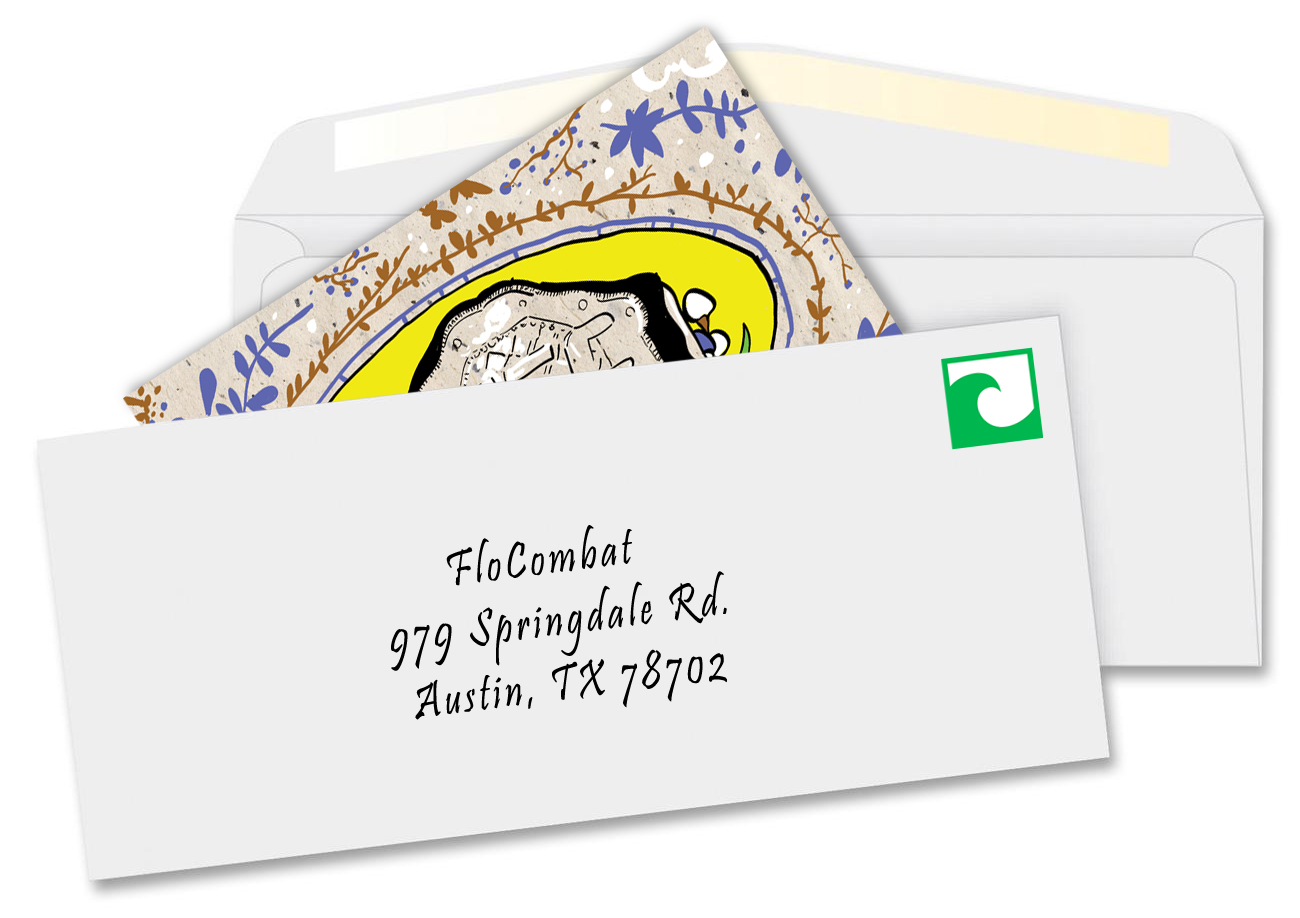 Sent from an anonymous source to the FloCombat offices, a recent delivery informed us WME-IMG plans to put on a day of festivities to symbolize its revived product and a predicted increase in quarterly profits.
Every UFC fighter will be there, and they better be in their Reebok gear or they'll be turned away at the door. Of course, everyone is wondering if Conor McGregor will be standing up and eerily staring at Khabib Nurmagomedov and Tony Ferguson during their April 7 main event, but before he arrives in Brooklyn, he'll undoubtedly be at the Easter Egg Hunt in some sort of obnoxious white coat.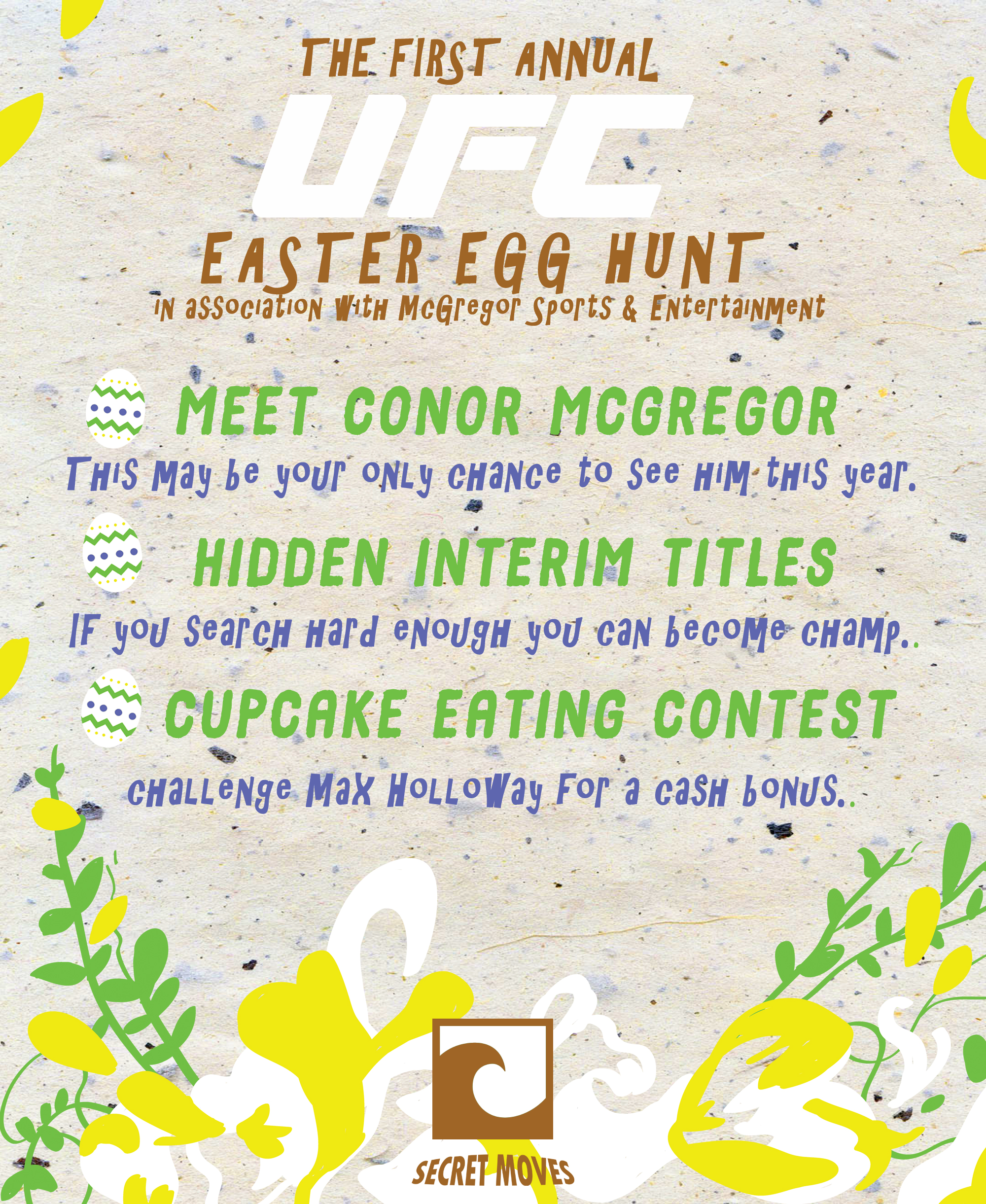 There are tons of fun activities on hand. Fighters can bob for bonuses or they can compete against an actual 1996 Ford Escort LX in the Performance Institute's proprietary CompuStrike punching game. Even better, interim titles will be hidden all over the place.
Those who are lucky enough not to be cutting weight can even challenge Max Holloway to a cupcake eating contest. For those who are stepping into the cage just six days later at UFC 223, however, this party is strictly BYOP: Bring Your Own Pedialyte.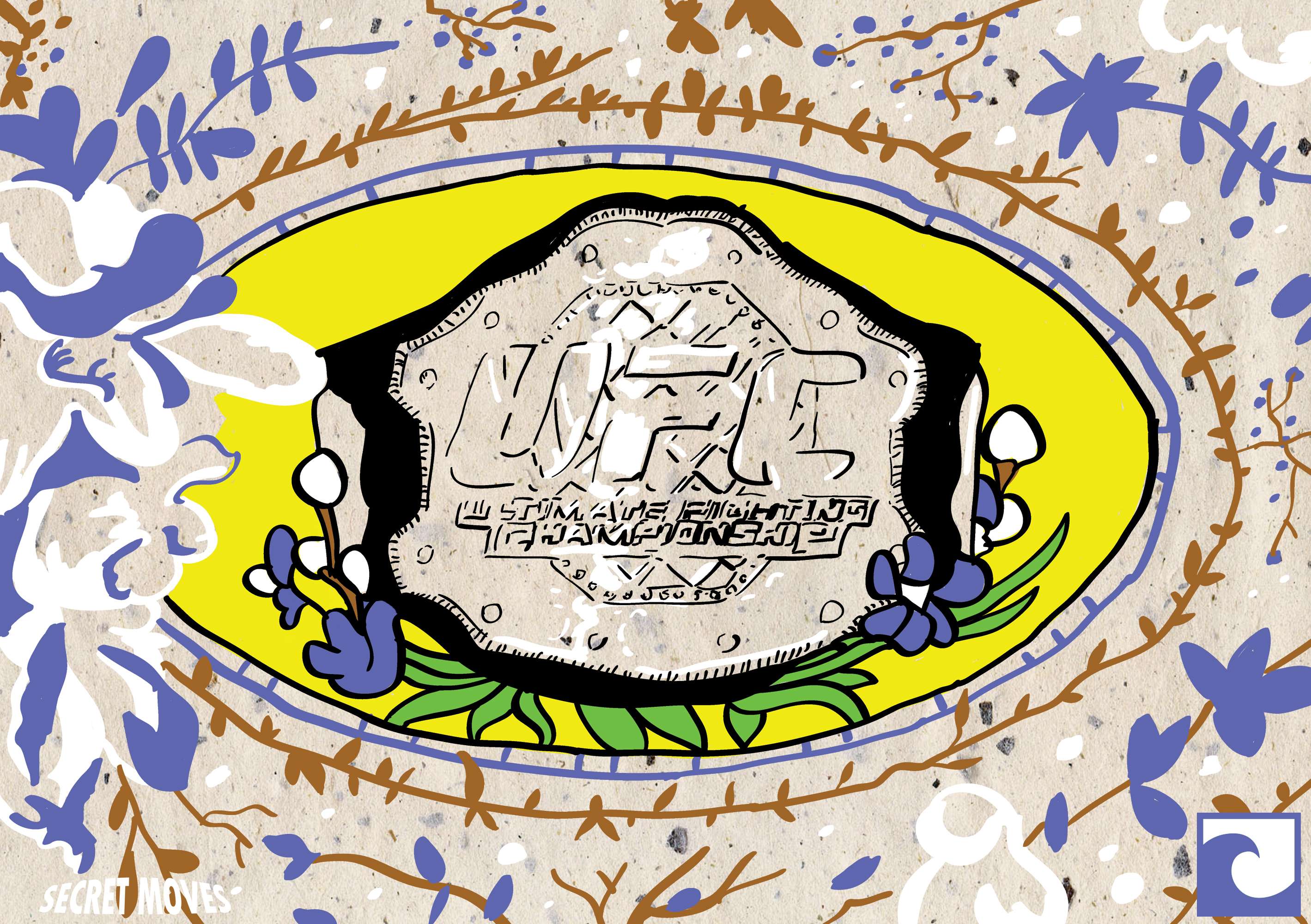 If the Las Vegas fighter's retreat is any indication of what goes down when most of the UFC roster collectively attend an event, then you may want to keep an eye on Twitter and regularly check WorldStar for leaked footage of Easter fisticuffs.
* Nick and Nate Diaz have yet to RSVP.