Fabricio Werdum Pushes Back On Dana White's Critique, Wants November Return
Fabricio Werdum Pushes Back On Dana White's Critique, Wants November Return
Former UFC heavyweight champion Fabricio Werdum fires back on Dana White for comments made regarding his last fight.
Aug 7, 2017
by FloCombat Staff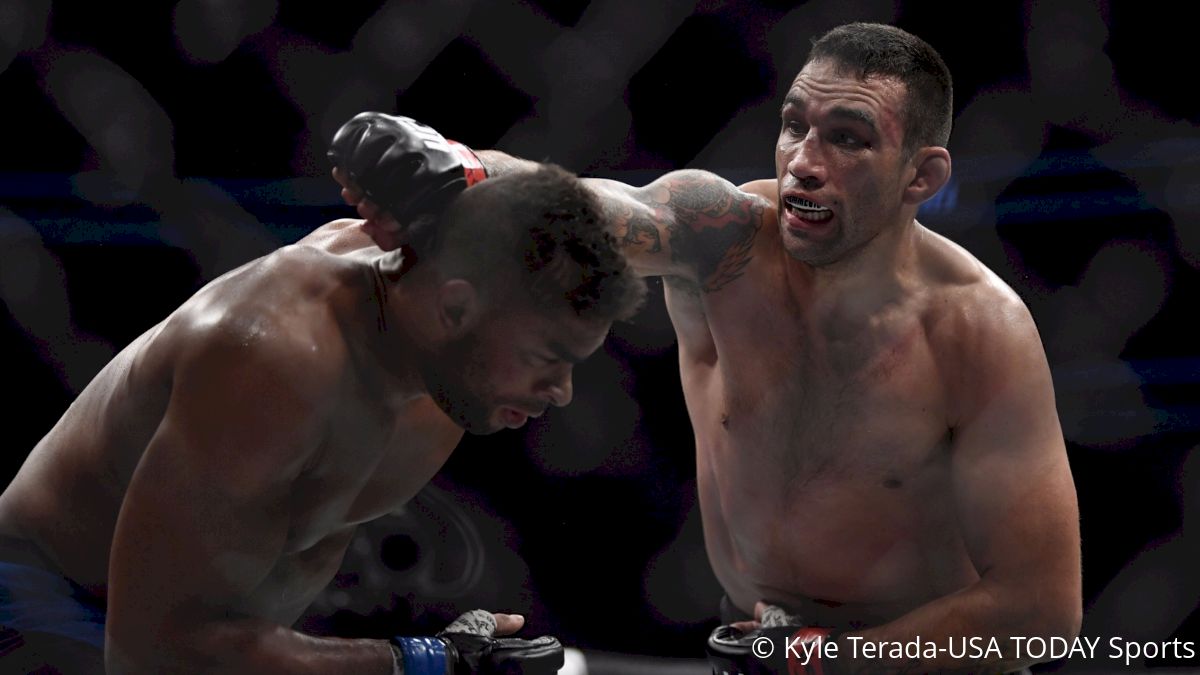 For FloCombat via Ag. Fight
Fabricio Werdum recently suffered his seventh career loss when the judges gave Alistair Overeem the nod via majority decision at the end of a hard-fought tilt at UFC 213 last month in Las Vegas.
The former UFC heavyweight champion received criticism for his approach in the third round when he hurt Overeem with a perfectly timed knee strike, but rather than attempt to put away the Dutch powerhouse on the feet, Werdum instead chose to take the fight to the ground.
A month after the loss, Werdum still defends his strategy against the critics.
"I followed the strategy that we had developed," Werdum told Ag. Fight for FloCombat. "If I had kept hitting that time I hit him with the knee... I was so confident that I pulled the guillotine in. I could not fit it in, I pushed, I got up, and I continued to try and beat him. If I had not done it, people would say, 'Oh, why didn't you take him to the mat?' Now that I took him to the floor, they're asking why I didn't keep it standing.
"I did what we had trained. I thought it was enough to come out with the victory. I put in the work, but the result didn't come. [But] as everyone has seen, the [actual] result was booed a lot in the arena."
UFC President Dana White was one of those who criticized the Brazilian jiu-jitsu expert for his choice to take the fight to the mat when he maybe could've finished it standing up.
"He lets it go to the judges so he can't be upset about that,"
White said post-fight
. "The fight was there to win. [Overeem] was standing up and out on his feet and [Werdum] was hitting him with shots at will and he double legs him and lays on him for the rest of the fight. What are you mad about?"
In response to White's comments, Werdum chose not to argue and further complicate a relationship that is no longer the smoothest.
"Dana White can say whatever he wants. He's the president of the UFC. But he's not the one who's fighting," Werdum said.
Earlier this year, Werdum got into somewhat of a rift with White when he commented on the UFC's controversial Reebok deal and drew the ire of his boss.
"Dana White doesn't know what we're feeling in there," Werdum continued. "He can talk, fans can talk, but I followed my strategy."
With two defeats in his last three fights, Werdum hadn't competed for almost a year before facing Overeem. The former champion admitted he doesn't like that type of unsteady schedule and asked to fight more often going forward. A return near the end of the year would be perfect for "Vai Cavalo," who, despite the losses, still sees himself close to the belt he once held.
"I still want to fight this year, October or November," Werdum said. "And in 2018 I want to fight at least three times. Having this much time between fights is not cool. A defeat means I'm taking three steps back. Maybe this time it was one step back only, because everyone saw how the fight went, the way it was. I think I'm two fights away from the belt, one [victory] in November and then another one."