Jorge Masvidal's approach is as straightforward as it gets in the fight game: step in, throw down, make that money, and keep it moving to the next one.

It's a simple code Masvidal and many other combatants subscribe to, but it's also an ideology that has come under attack in the modern day and age of the sport.

All across the mixed martial arts landscape, fighters take to social media to play matchmaker, picking and choosing what they believe are the bouts to make and dismissing potential opponents along the way. Masvidal wants to make it known the time for such behavior has passed and the very future of the sport could be in jeopardy if it doesn't.

"I see all kinds of things happening that need to stop," Masvidal told FloCombat in an exclusive interview. "I see people dressing up at weigh-ins and doing this and that, and promoting yourself is something you have to do so don't get me wrong, but you have to pack all that sh*t up when it's time to get in that cage and fight. You have to put that sh*t away and really throw down, but it's becoming more about antics than it is fighting these days.

"Things could really drop off if things don't change because there is more action going on the social media front than inside the cage. The fighting is what matters, and we have to stay true to that. And that's me talking as a fan. This is the sport I grew up loving -- and still watch if I watch anything at all -- and I want to see guys who are there to scrap, not play their role on social media and f*cking fight once year. I don't know what the f*ck is up with that."

[tweet url="https://twitter.com/GamebredFighter/status/892068041625923587" hide_media="0" hide_thread="1"]
In Masvidal's eyes, the sport is being overrun by competitors who put entertainment first before the actual scrap, and because of it, the American Top Team representative has deemed "Hoe Season" to be in full swing.

Furthermore, the hard-charging square-up get-down king of Miami-Dade County, Florida, is more than happy to be the man who steps up and brings it to an end. The sport itself is in desperate need of heroes, and "Gamebred" has no problem latching on the cape and handing out slaps and ass whoopings aplenty to those in need.

"That season has been underway for a long time," Masvidal said. "These hoes -- and there are a lot of them -- these hoes are turning my beautiful sport into something else. They are disgracing this thing I love. What happened to guys stepping in and fighting three or four times a night to find out who was the toughest, baddest motherf*cker on the planet?

"We don't have to go back to fighting several times in one night, but these dudes who are picking and choosing [are] crazy to me. There are even champions doing it now and it's f*cking crazy to me.

"There's a bunch of hoes in this business, and they got to get slapped."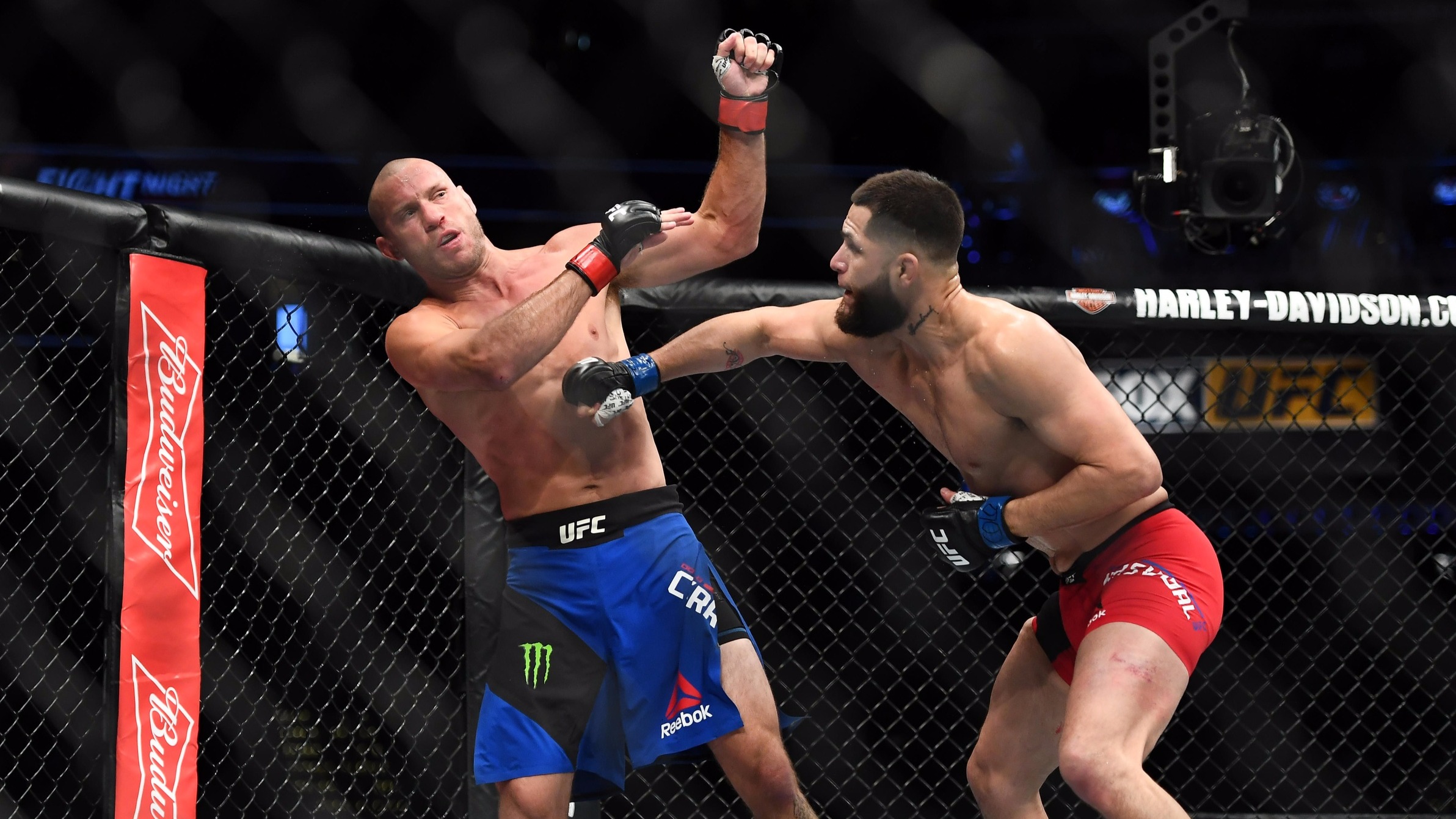 Photo Credit: © Ron Chenoy-USA TODAY Sports

One fighter in particular Masvidal has marked as the front-runner of the "seasonal" movement is UFC middleweight champion Michael Bisping.

In fueling his rivalry with Yoel Romero, Bisping also got the attention of Masvidal for trouncing on his Cuban heritage by tearing up the country's flag at UFC 213 back in July. That said, Masvidal has included "The Count" on his list for more reasons than just the flag incident, with the most prominent being the current 185-pound titleholder's path to ducking his friend and teammate in order to take a far less dangerous fight.

"I'm talking about guys who don't want to do it because they are scared and know they are about to get exposed," Masvidal said. "That's what Hoe Slap Season is about: exposing these hoes one slap at a time.

"People judge (UFC welterweight champion Tyron) Woodley but he went out there and performed four times in one year. Whether you liked his performance or not, you can't deny the dude is out there working. Other guys like Yoel (Romero) are out there working and finishing people. He should have had the title shot, but instead Bisping made up an injury and got the pass."

While Masvidal has taken aim at some potential targets to stem the tide of the season at hand, he's also taken aim at his next target inside the Octagon. The veteran of the Miami street game knuckle hustle believes a showdown with fellow striker Stephen Thompson is the only fight that makes sense in the current welterweight divisional picture, and he is determined to keep pressing until the bout becomes reality.

With the recent title challenger Thompson telling FloCombat that's the matchup he wants as well, Masvidal believes there should be nothing standing in the way of giving fight fans some quality ruckus to get excited about.

"Wonderboy is the fight that makes sense because he's ranked No. 2 right now in the division," Masvidal said. "Plus, it's a fight that matches up two of the best strikers in the division. Kind of the same thing with the [Donald Cerrone] fight. We were a stand-up war, and we delivered. Violence is what everyone wanted to see in that fight, and they sure as f*ck got it.

"You sign me and Thompson up, and that's what you are going to see again. You're going to see violence. You're going to see me trying to knock his head off and him trying to survive. That's going to be something people are going to tune in to watch.

"That's the fight I want because that is the fight that puts me where I want to be in this division. It's also a chance to solidify my place in things where I can prove if you stand up with me you're going to sleep."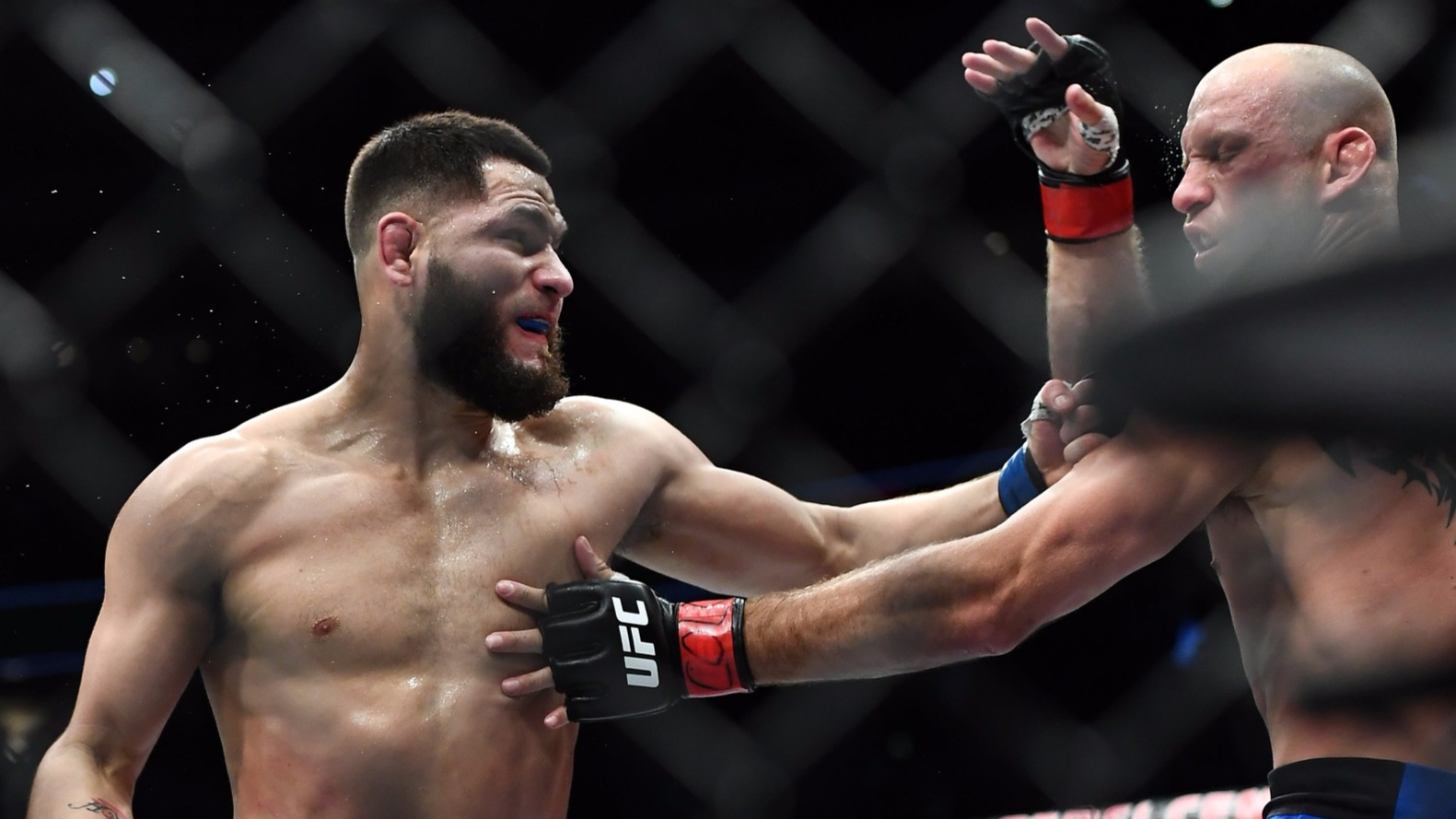 Photo Credit: © Ron Chenoy-USA TODAY Sports

With Thompson currently awaiting medical clearance before his next fight can be made official, there has also been talk across social media of Masvidal stepping in to face the current champion Woodley. And even though the two elite-level welterweights are teammates under the vaunted American Top Team banner, the 12 pounds of gold in Woodley's possession changes the narrative drastically.

Even though Masvidal has no want to step into the Octagon with a friend and teammate, the reward that comes from a title opportunity is far too great to pass up simply because of affiliation. Masvidal is confident that understanding is held by each and every one of his teammates, and Woodley is no exception to that scenario.

"We are talking about a title and lots of money, man," Masvidal said. "We are talking about money that feeds our children. Whoever gets in there and gets that title fight gets longtime money, so obviously when it comes to that nothing gets in the way. For me, it doesn't matter who it is. Whoever has that belt is getting it.

"I don't want to fight a teammate, but if it's for the strap we'll do it. The guys I train with every day and you help one another improve your games... those aren't the guys I want to fight. But if the belt is on the line it's different. When Woodley and I fight for the belt, we are going to have to put the friendship aside and just go. There's nothing more to it because that's just how it has to be."

[tweet url="https://twitter.com/GamebredFighter/status/876112089034641408" hide_media="0" hide_thread="1"]
And while a fight with current champion Woodley is one Masvidal would accept without hesitation, there is another friend and teammate currently hovering in the same conversation as well in Robbie Lawler.

"Ruthless" is a former champion one bout removed from his time atop the divisional mountain, and the resurgent veteran's recent victory over Cerrone at UFC 214 has Lawler right back in the hunt for a title shot.

Masvidal made clear there were no circumstances that would make a fight between them happen beforehand, but if the UFC welterweight strap was on the line, it would be a fight he'd take in a heartbeat.

"The title is what I would fight anyone for," Masvidal said. "I'm really close to Robbie, and we are really good friends, but if the belt was on the line, we are fighting because in doing so we are going to feed our families for a very long time after. There's no contemplating that one because our families will be well taken care of. And we are both eating.

"[If] it's for the belt, we have an understanding that it's going down. Hell yeah, it's going down."