Chael Sonnen: 'I'm Not Positive Wanderlei Will Show Up'
Chael Sonnen: 'I'm Not Positive Wanderlei Will Show Up'
Former UFC title challenger turned Bellator contender Chael Sonnen talks upcoming fight with Wanderlei Silva in NYC.
Jun 12, 2017
by Duane Finley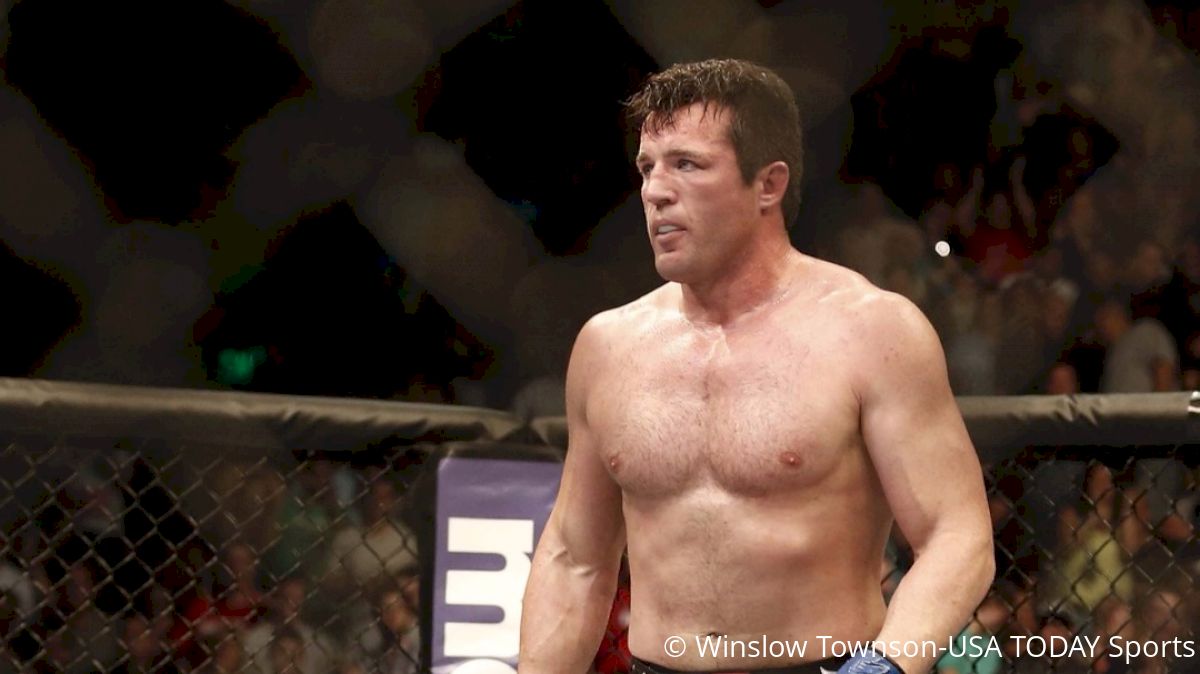 Chael Sonnen has experienced the fight game from all sides.
The Oregon native has stood at the apex of popularity as one of the biggest draws in the sport just as well as the fringes of obscurity when setbacks inside and outside the cage hit flush. He's called out the best of the best, made the walk time after time and rebounded from pitfalls that would sink a lesser man.
Yet, Sonnen is still standing and ready to give his best in the next--especially since he believes his last was his worst.
After more than three years away from sport, the 40-year-old former UFC two-divisional title challenger faced MMA pioneer Tito Ortiz at Bellator 170 back in January. The lead up to the fight saw the signature Sonnen promotional game in full, but the energy didn't transfer into fight night, where he suffered a submission loss in the first round of the tilt.
Five months removed, Sonnen hasn't forgotten what transpired, and he's channeled that energy into his preparation to face longtime rival Wanderlei Silva at Bellator NYC June 24 at Madison Square Garden.
"I went crazy after the Tito fight," Sonnen told FloCombat. "I hate when people say something bad happening to them was the greatest thing, because come on. What a joke. But I will say despite all of that there were some real positives that came from that fight. Tito is the worst fighter ever. He sucks so bad and he beat me fair. It was a fair fight and he won, which means I'm the worst fighter. And that doesn't sit well.
"I dove back into training and preparation and have been chomping at the bit to get back in there. I haven't felt this good in five years and haven't been motivated for a very long time. I've been surviving off being disciplined. I show up to practice on time every time, but I haven't wanted to be there.
"I didn't know that negativity would bring me motivation, but boy it sure does," he added. "Tito Ortiz officially sucks at fighting, and nobody loses to Tito Ortiz. That's terrible, but that's just what it took. That's where we are at, and if you've ever played cards then you know the only one that matters is the last one you turn over."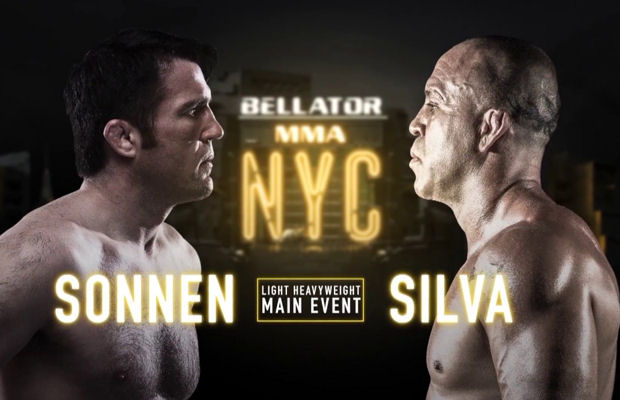 Photo Credit: Bellator
In the months following his loss at Bellator 170, the Los-Angeles-based Bellator machine ramped up to assemble the biggest card in the promotion's history. Bellator decided to jump back into pay-per-view waters and do so at the most historic venue in combat sports history in Madison Square Garden.
When it came time to put together a fight card to warrant such a grand display, Sonnen's name was one of the first on the list. And when the conversation opened up as to whom he would face on the promotion's biggest night, his longtime Brazilian rival came front and center.
And while that may have been or perhaps still is the case, Sonnen isn't quite sure. Silva has no-showed multiple promotional obligations and has been silent in the media in the lead up to the bout. With Bellator NYC less than two weeks away, Sonnen can't say for certain who he'll be fighting in New York City, but he's showing up to fight like he always has.
"I'm not positive [Silva] is coming," Sonnen said. "I will be there. I gave my word and will be there no matter what happens, but I don't know about him. In baseball you have the three strike rule, and he already has two strikes against him. We had a press conference and he skipped it. We did another press conference and he skipped that as well. The only thing left is the fight.
"I don't even know where this guy is or what is going on with him. He could be down in Brazil. I know he's not in Las Vegas where I could keep tabs on him because it's a pretty small community. I honestly don't know where he is and I don't care. I'll be there on June 24 ready to fight."
Anyone who has followed the MMA scene over the past decade will surely be no stranger to the beef that exists between Sonnen and Silva.
The two fighters have exchanged verbal barbs aplenty, which has led to several physical scrapes when their mutual paths crossed. Sonnen holds ground in the fact Silva has only taken opportunities to confront him when the odds rest in "The Axe Murderer's" favor, and for that he believes the former Pride star to be a bully.
Silva always has been and will forever be a bully in Sonnen's eyes, and the "Gangster from West Linn" plans to deal with that situation accordingly, because it's the moment he's waited two decades to come around.
"I've been waiting to fight him for basically my entire career,' Sonnen said. "I started in 1997 and Wanderlei was on the big stage already back then. I was in college and dreaming of being a main event or champion fighter and this guy was already there. I called it then I would kick that guy's ass right now.
"Back then Wanderlei was a big bully and everyone backed down from him. I don't even say this as insult because it was working for him. He had everyone intimidated and I was the only guy calling him out. I was calling Wanderlei out when everyone was scared of him. And he never knew how to handle it.
"I've dealt with bullies my entire life and they all act the same way when you stand up to them," he added. "They freakin' cower and he was no different. He's out there saying he couldn't find fights and I was there begging to fight him. I would see him at the gym or backstage at events and he wouldn't even look at me. He wants to be a bully and I have no problem with it. Just say my name."
Despite hovering circumstances at hand Sonnen guarantees he will show up to fight on June 24, and he'll do so because fighting is something he's always done. When that specific topic came to call during the conversation, Sonnen paused before attempting to work through a mystery that has been baffling him as of late.
The definition of what it meant to be a fighter is a reality Sonnen has known and lived for as long as he can remember, but he believes the meaning behind the word has been watered down and altered as a new generation of competitors has risen to stardom on the biggest stages in the sport today.
"Somewhere along the line the word 'fighter' became corrupted in my lifetime," Sonnen said. "It used to be about who could get up and move forward when the chips were down. Who could get up and move forward when it was the toughest thing to do. That's what a fighter was, but now I have no idea what the kids of today would define a fighter as.
"I read some stuff that Ronda [Rousey] put out--and I'm a personal fan of hers--but I was stunned at some of the stuff I read. It had me sitting there saying, 'Ronda, you're not a fighter. You understand one thing and that's aggression. When someone is standing there who sucks, you understand how to attack that person. That is called aggression.'
"Fighting is when it's hard. Fighting is when that person is coming back at you with equal or greater resistance. That's what a fighter is, and when it doesn't go your way and you want to stay in bed in the morning, when that alarm goes off you get your ass up, put your boots on and you go face the world. That's what a fighter does."