Claudia Gadelha Embracing U.S., Holds No Grudge Against Nova Uniao
Claudia Gadelha Embracing U.S., Holds No Grudge Against Nova Uniao
Former UFC strawweight title challenger Claudia Gadelha details her relocation to United States and the friction caused.
Jun 2, 2017
by FloCombat Staff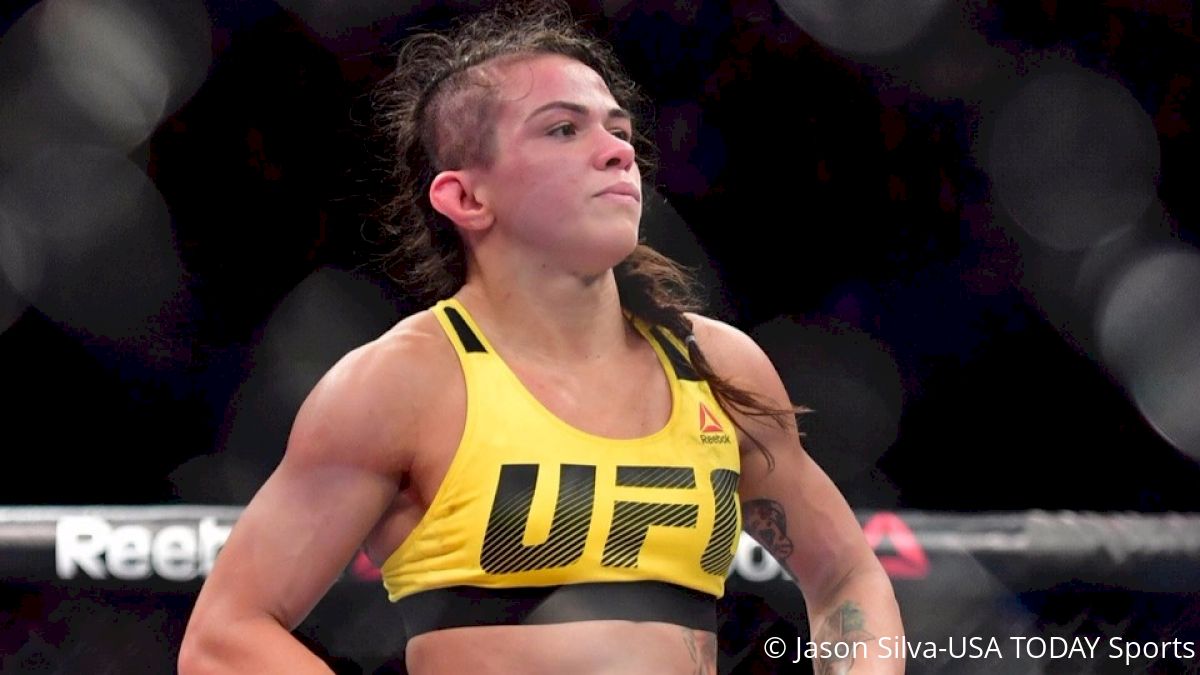 For FloCombat via A.G Fight

Despite being home to some of the world's most renowned MMA academies such as Chute Boxe, Nova União, and Team Nogueira, Brazil is seen as a center of the sport that has hardly kept up with the times when it comes to cutting-edge technology and training structures.

This scenario makes some athletes choose to move abroad, and with Cláudia Gadelha, a strawweight contender who will face Karolina Kowalkiewicz in the co-main event of UFC 212 on Saturday, June 3, in Rio de Janeiro, the situation was no different. However, the case of Gadelha draws attention to a specific aspect: She doesn't intend to return home.

The former title challenger recently revealed to FloCombat her intentions to live in the United States even after her retirement. And to make her wish come true, Gadelha said she is already trying to take the necessary steps.

"I'm already working on it," Gadelha said. "I have an extraordinary skills visa, and now I'm going to look for the green card as well. I don't remember it exactly, but I have to renew [my current visa] every three years. The best fighters in the world are from Brazil, but, as you said, the best fighters in the world are going to train out of the country because of the structure [in Brazil]. We have lots of potential here, but where are the academies? Where is the technology to focus on recovery, to become a healthier athlete and to be able to do more things?

"It is very difficult to do this because you don't have the structure. If you are going to build a quality training center, you will spend a fortune. So, it's best to move and do it somewhere else. I think Brazil has made many world champions simply because they have this mentality to work hard and never give up, but when you arrive at the highest level, the details will make the difference. And the details are technology, structure, and what you make of that separation."

The desire to migrate to the United States caused the Brazilian to leave Nova União academy last year, a sudden change that was not appreciated by the team led by André Pederneiras. However, Gadelha shows the confidence of those who have made a tough but right decision and is satisfied with the results she has been getting since her move. Still, she also tries to make sure that there aren't too many rifts between herself and her former teammates.

"We're running into each other," Gadelha said. "I met (José) Aldo and Johnny (Eduardo). There are some people who are still upset that I left Nova União, but in the end, I think everyone will understand very well what happened. It's a game. We're all making our living through the sport, but it's going to end one day and what's left are the friendships that we built together--more than 10 years together and I don't want to be envious of anyone. Those who don't understand will understand in the future. I met Dedé, we greet each other but we don't talk."

Despite the change of scenery and somewhat of a grudge between herself and some former teammates, Gadelha insists she remains focused on this Saturday's fight. Despite recognizing her opponent's abilities, though, the Brazilian feels like nothing in Kowalkiewicz's game will surprise her come fight time. Even the intense fight she put up against champion Joanna Jedrzejczyk at UFC 205 in November doesn't change Gadelha's perception of her upcoming foe.

"I don't think she had a hard fight with Joanna," Gadelha said. "I think Joanna didn't show any of her game, and Joanna was also changing camps before that fight and tried to do different things she had not done before. Karolina is a very tough fighter. She's going forward all the time, but there will be no surprises with her game."