Max Holloway: A Bounty Hunter's Quest For The Ultimate Crown
Max Holloway: A Bounty Hunter's Quest For The Ultimate Crown
UFC interim featherweight champion Max Holloway is ready to reach his undisputed goal against Jose Aldo at UFC 212.
May 30, 2017
by Duane Finley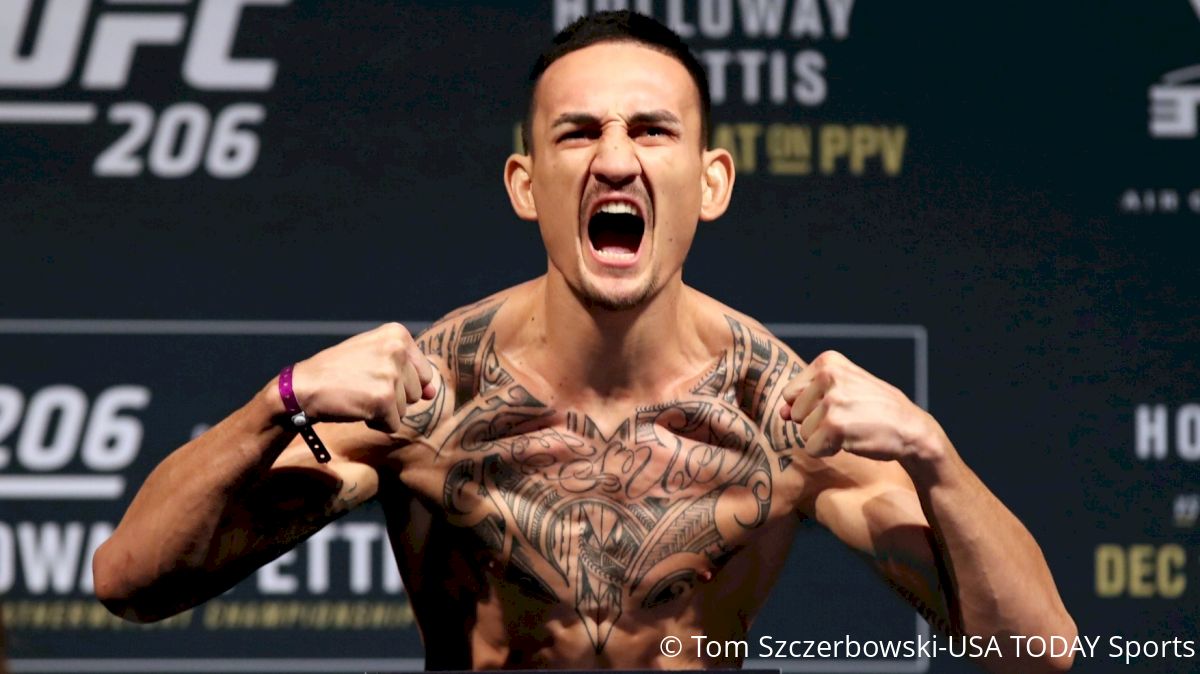 Somewhere along his journey Max Holloway became a bounty hunter of sorts.
The current interim UFC featherweight champion emerged onto the scene as a hungry and talented prospect, who after a few high-profile setbacks, started to dig in and make good. Holloway's laid back Hawaiian chill outside the cage was in stark contrast to his kill-or-be-killed approach under the bright lights, and even though his larger aspirations were written off early on in his career, Holloway was not detoured.
In fact, all Holloway did was continue to win fights, doing so at a steady clip against increasingly bigger names.
"Blessed" knew he wasn't going to be a straight away pick for a title shot or a superstar the UFC would present ready-made, therefore he set his mission early on. Holloway would defeat every major player in the featherweight ranks until there was nowhere left to turn, and that's a mission he's executed flawlessly.
Holloway has been showing and proving at every turn, and despite his success, the chip on his shoulder hasn't softened in the slightest.
"I told people for years but very few people actually listened," Holloway told FloCombat. "Now I'm here and I have everyone's attention. That's how things go in this sport. Actions speak louder than words and I'm going to let my fighting do the talking.
"People keep saying I'm the future and this and that but I'm the present, man. I'm here doing it and there's no one doing it better right now, but I told everyone I'm going to keep knocking them off until I get to the top. That's what I've done and I have one more step to go before a new era in this thing begins.
"I've said it again and again but I'm not racing through my division, I'm over here cleaning it out," he added. "If I haven't fought you yet, then get ready, because it's coming. Ain't nobody getting out of this division without facing me. Anyone and everyone can get it. That's a fact. I believe I'm the best in the world and I don't run from nothing. Some champions feel different ways, but I'm ready to give it to anyone who wants it at any time. That's who I am."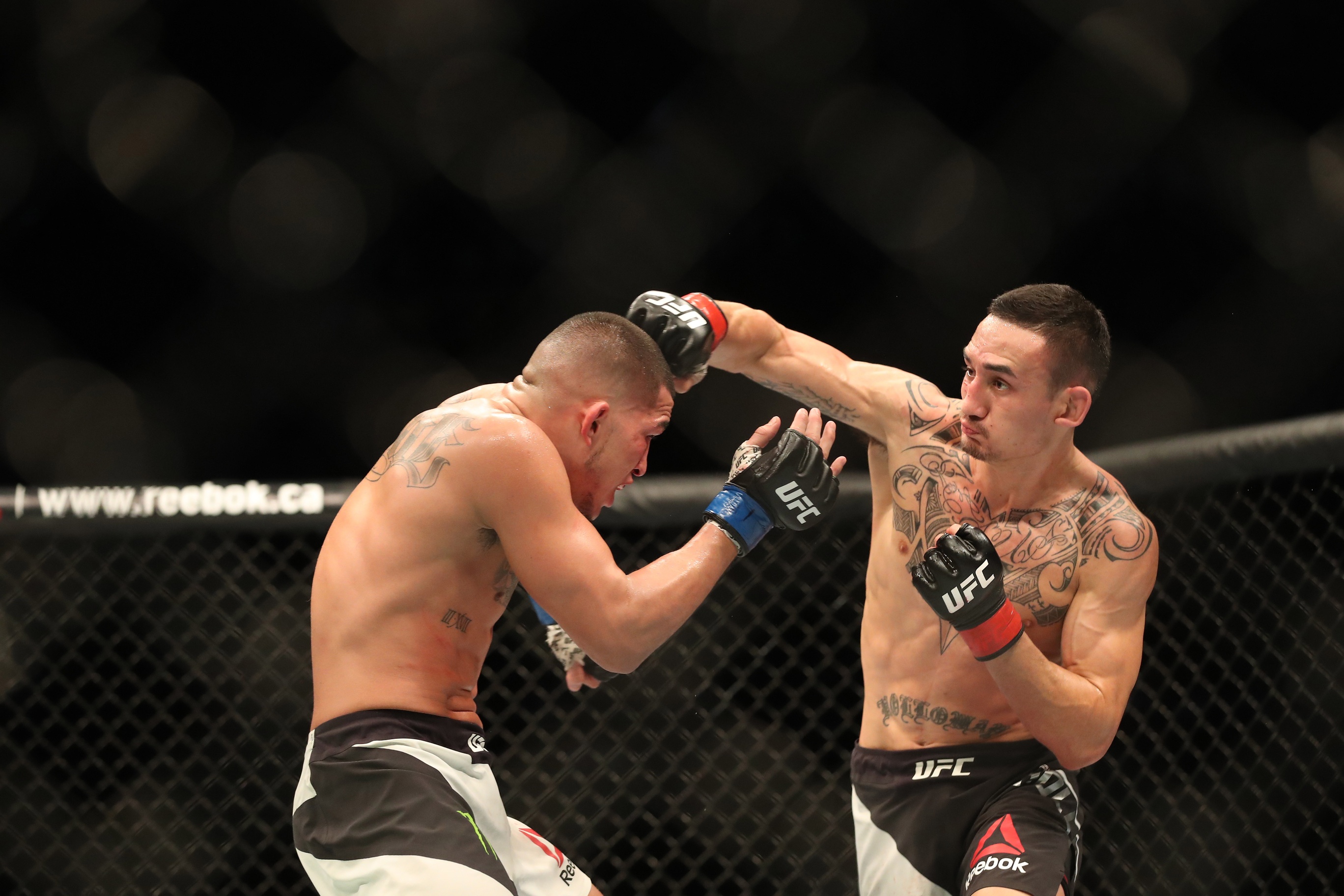 Dec 10, 2016; Toronto, ON, CAN; Max Holloway (red gloves) fights Anthony Pettis (blue gloves) during UFC 206 at Air Canada Centre. Mandatory Credit: Tom Szczerbowski-USA TODAY Sports
There's been plenty of spoils—heads hung on the wall, championship gold around his waist—but there's still one more kill on the board before another mission can be created. It just so happens this target is a longstanding featherweight king, who minus a major blemish at the hands of another rising star, boasts a decade worth of domination.
Yet, in a strange turn, this is the hunt Holloway has been on for the past several years, and now, on Jose Aldo's native soil of Brazil June 3 at UFC 212, the final conflict draws near. Those are heavy themes and vibes for any warrior to grasp, but in signature Holloway fashion, he's taking the calm before the proverbial storm in stride.
This is what he's wanted for as long as he can remember, and the 25-year-old King in waiting is ready to earn the crown he's given everything to claim.
"[Aldo] needed the fight here for it to happen and that's what we are giving him," Holloway told FloCombat. "When Kings face Kings it's for everything. I want everything he has and I'm coming to his homeland to take it from him. Aldo is one of the greatest to ever do it but his era is coming to an end. It's time for the Blessed era to begin, and get ready because here I come.
"A lot of people have hesitated to fight a Brazilian in Brazil with all the far away travel that comes with it. The UFC sent me the contract and that thing sat in my inbox for no less than 15 minutes before I had it signed and back to them. Had I noticed it sooner it would have been sooner, but the point is I jumped on this fight."
While Aldo's reign has a blemish as the result of a perfectly timed left hand from Conor McGregor, he's still regarded as one of the most dominant champions in the history of the sport. And while Holloway has no problem giving the Brazilian titleholder full respect, that admiration stopped when the bout agreement was finally signed.
In a quick turn, Aldo went from a target far off in the distance to the prize standing directly before him. Holloway knows Aldo will be dangerous when the action gets flowing, but he doesn't believe the Nova Uniao leader will have what it takes to stop the tremendous momentum he's built to earn the fight he's chased for longer than he can remember.
[tweet url="https://twitter.com/BlessedMMA/status/868917668971241474" hide_media="0" hide_thread="1"]
"One big thing about this fight is just being able to finally fight Aldo," Holloway said. "I've been watching him forever--since I was 17--and I'm 25 now. He dominated the division for a period, but it's my time now. I'm going to dominate going forward and I want to go in there and face the very best Jose Aldo there's ever been.
"I don't want that 13-second-knockout Aldo. I don't even want the fast finish. I want the best Aldo so I can dominate him and there will be no excuses going forward. The world is going to know I'm the best featherweight on the planet after Saturday night.
"People keep saying this version and that version of Aldo, and it makes no sense to me," he added. "I just want him at his very best. That's all I want for everyone I fight because you can guarantee you're going to get the best of what I have to give. People love to make excuses in this sport but it should always come down to the better man winning the fight on that night."
While Holloway may hold respect for Aldo's fighting skills, one point of contention he takes serious issue with is Aldo's avoidance and nonchalance of the major points of the fight game. Where the initial issue was the talented Hawaiian's lack of drawing power, now the major friction point has become Aldo's can't-be-bothered approach in regard to promoting a high-profile fight in his own backyard.
If Holloway wasn't worked up before landing in Brazil, he sure as hell is now, and that's all energy he plans to funnel into the scrap with Aldo Saturday night in Rio.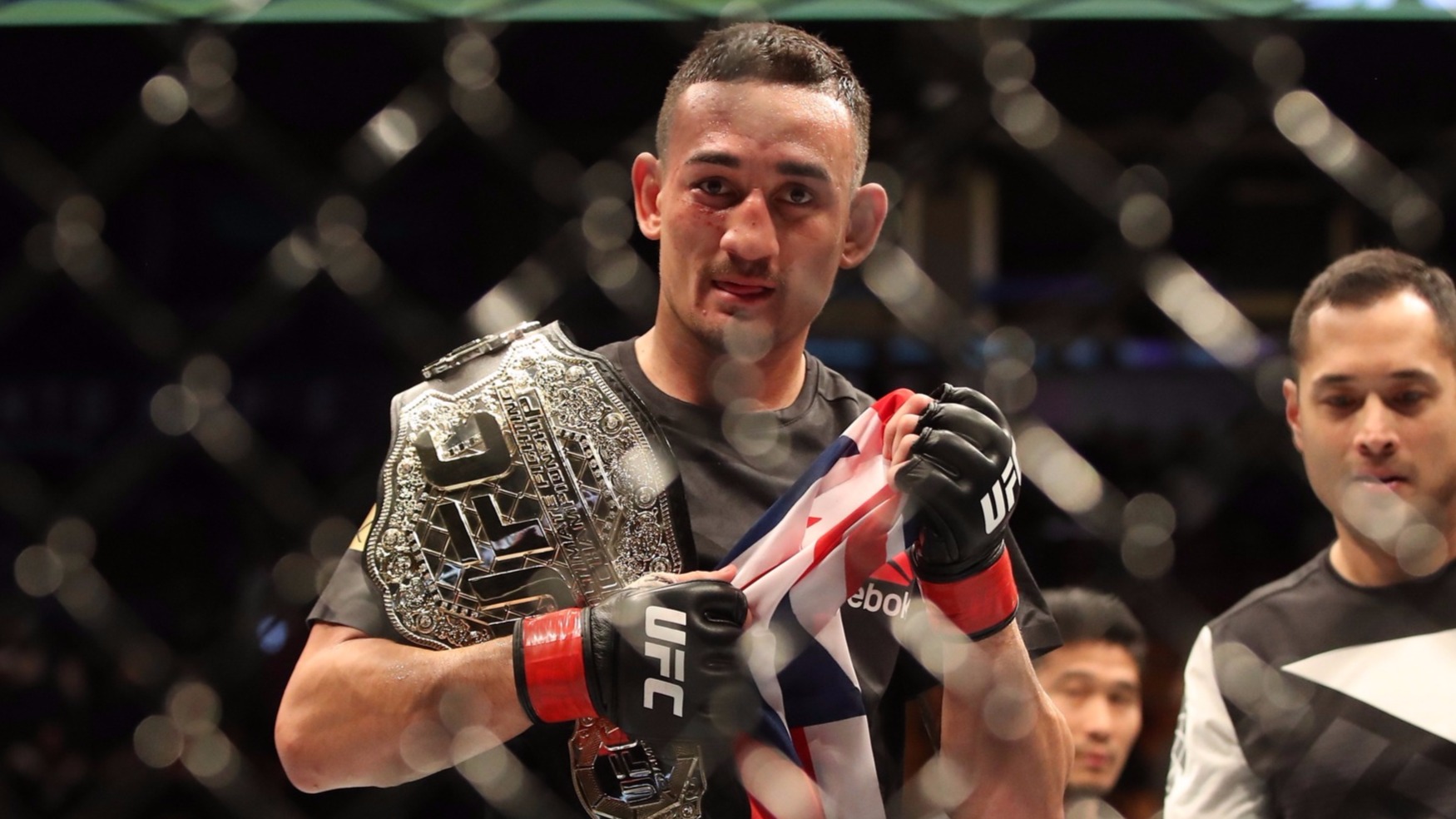 Photo Credit: © Tom Szczerbowski-USA TODAY Sports
"This guy was over here talking about why he didn't want to fight me and that I wasn't a money fight, but look: Now we are here and we are going to fight," Holloway said. "I hunted him down, man. He wanted to fight some other guy who would have been an easier fight, but I took that guy out of the equation. Here we are.
"The funny thing is this guy is talking about wanting money fights and this and that but he's not even promoting this damn fight. I'm over here doing all the work, promoting the shit out of this thing trying to drive the pay-per-view buys up, but this guy is sitting on his ass doing nothing. I'm doing all the work, but the great thing is all the talking will be done in six days.
"It's almost time to do the damn thing, and I absolutely cannot wait," he added. "I've been training very hard and smart for this fight and just can't wait to show the world what I can do."