Jimi Manuwa Talks UFC London, Alexander Gustafsson's Next Fight
Jimi Manuwa Talks UFC London, Alexander Gustafsson's Next Fight
UFC light heavyweight Jimi Manuwa gives insight on his upcoming fight with Corey Anderson and training with Alexander Gustafsson.
Jan 22, 2017
by Jim Edwards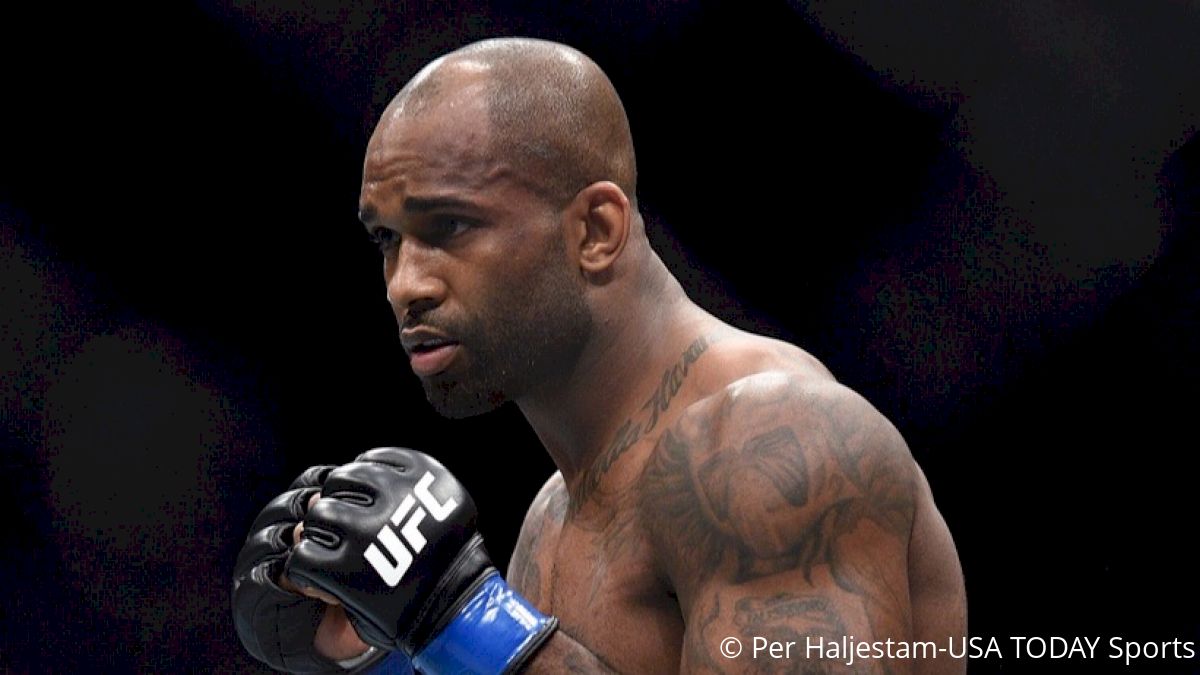 Anthony Johnson will be the next man to challenge for the UFC light heavyweight title, but if Jimi Manuwa has his way he won't be too far behind.
Manuwa takes on Corey Anderson at UFC Fight Night 107 on March 18, and at this point in time, no one, including Manuwa himself, knows where the fight will be placed on the card.
Speaking to FloCombat last week, Manuwa said he expected the bout to be second from the top, but as of right now nothing is set in stone.
"I don't know right now, but I've got a feeling it's going to be the co-main event," Manuwa said. "Right now, it's booked as a three-round fight, but I'm not sure anything can happen.
"I won't need more than two rounds anyway. I'm going to finish him [Corey Anderson] in two rounds. I'm ready--I just want two rounds. Two rounds and it's done. I won't bother with a third; it's unnecessary."
Training with Gus, but is he fighting in London?
The British light heavyweight is currently over in Stockholm, Sweden, training with Alexander Gustafsson. Sources close to FloCombat have revealed Gustafsson was in the plans for the main event; however, no fight has been able to be put together. It remains unclear who will take the main event slot.
On a related note, rumors of a possible Luke Rockhold versus Yoel Romero fight have also been denied by the Rockhold camp, which has said the former middleweight champion needs longer to return from injury.
Despite Gustafsson still not booked on the card, the Swede continues to train with Manuwa in Stockholm. According to the heavy-handed Londoner, the training has been as good as ever and his training camp couldn't be going any better.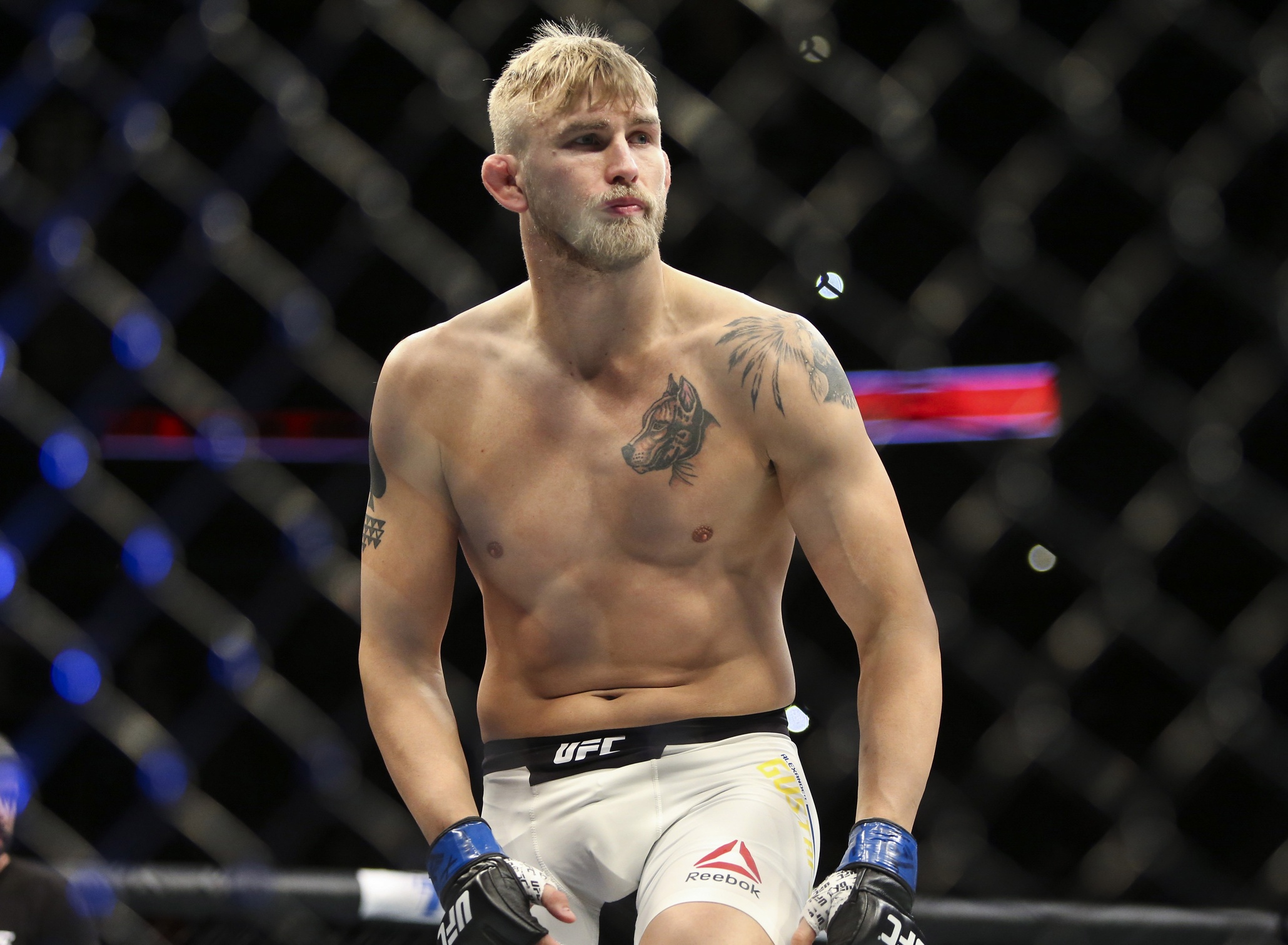 Oct 3, 2015; Houston, TX, USA; Alexander Gustafsson (blue gloves) prior to his World Light Heavyweight Championship against Daniel Cormier (not pictured) at UFC 192 at Toyota Center. Mandatory Credit: Troy Taormina-USA TODAY Sports
"Yeah, I'm in Stockholm and I've had some great sparring today and some great pad work," Manuwa said. "I've got wrestling tomorrow and everything and it's going great. It goes great every single time I come here, and I'm training with the best in the world with Alex Gustafsson.
[instagram url="https://www.instagram.com/p/BPfOJG4ja7t/" hide_caption="0"]
"I have the best coaches in London with my grappling and striking coaches. I've got the best physical coaches in the world, and I'm busting through all my records becoming stronger that I've been."
Ready to fight his way into the title picture
With his training and mentality all coming together nicely, Manuwa could be in for a massive 2017. Ranked No. 6 in the division already, the Brit is just one or two more impressive wins away from a title shot, and nobody is more aware of that the man himself.
"This is going to be my year I know it," Manuwa said. "I'm going to get that title and bring back to London. I want the winner of Cormier and Rumble, but I'm going to let my fighting do the talking. I've never been one to call people out and bad-mouth them, because that's just not me. I don't like it when people say my name, because that's when sh*t can get personal.
"I'm always humble, and I just let my fighting do the talking. At the end of the day it isn't about the talk--you got to fight. People who run their mouths and don't back it up soon get shown up. It's not about being a good role model, it's about being a good f*cking fighter and I'll let my hands do the talking. I ain't got any messages nobody. It's a fight at the end of the day, and I take it very seriously."
Get ready London
While Manuwa had no message for any of his other fighters, he did have a message for the fans in London--get ready for an amazing night of action at The O2 Arena in March.
"Mate, I can't describe the feeling you get when you walk out in front of your own fans at the home of fighting in London," Manuwa said. "There's not a feeling like it when everyone is on your side and you got all your friends there and everything. It's cool, but I got to make sure I get the job done.
"I'm underground now in Sweden in the cold, freezing weather into training camp. I'm doing little social media videos here and there, but apart from that I'm just focused. We're working very, very hard and trust me, March 18, it's all business."