Dylan Cala: The Future Isn't Far Away
Dylan Cala: The Future Isn't Far Away
Highly touted 145-pound prospect Dylan Cala is working toward a shot at a UFC run.
Nov 22, 2016
by Duane Finley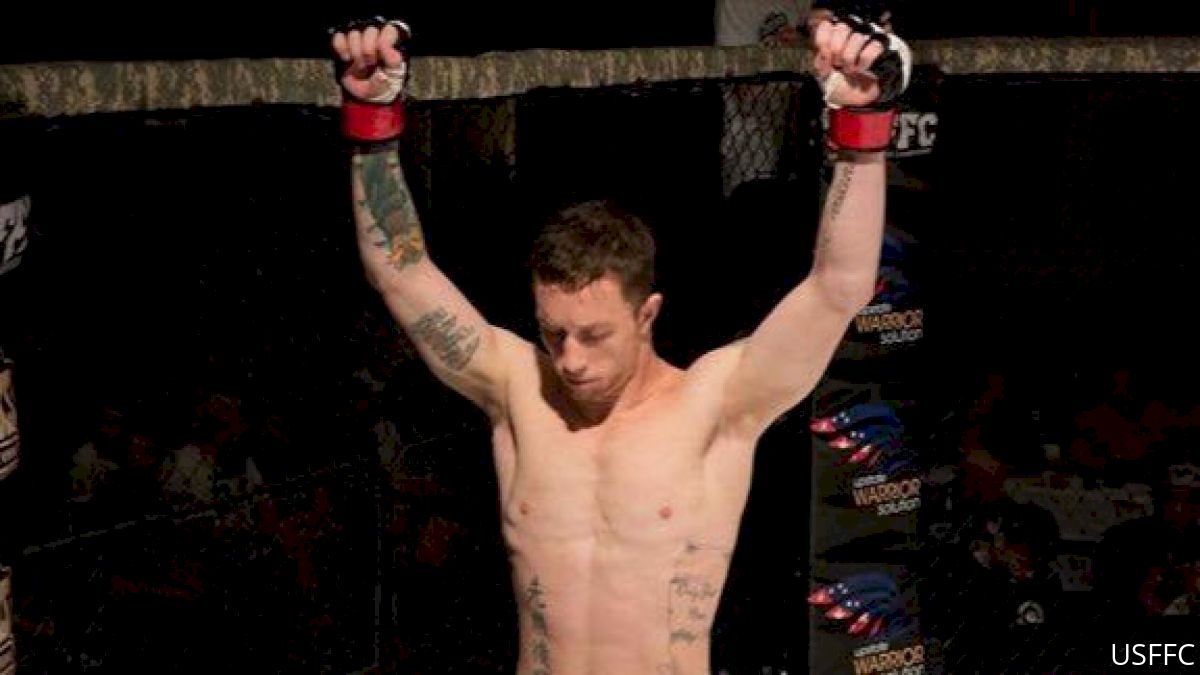 By most standards Dylan Cala shouldn't be as good as he is right now.
The 23-year-old North Carolina transplant is only five fights into his professional career but is already showing signs he's on a road to bigger things. Whether it's a called shot or was wishful thinking that found traction, Cala's recent performances signal to a bright "future" ahead, and he's been making that progress in the trenches.
Rather than look for easy fights to pad a record that may entice the bigger promotions, Cala has sought out legitimate tests each and every step of the way. The slick bantamweight chose that approach to ensure he'll be ready for whatever he faces whenever he gets where he's aiming to go.
In Cala's mind, that destination is to become best 145-pound fighter in the world. Nothing less will satisfy, and Cala doesn't care how much blood, sweat, and personal investment it takes to get there.
"I'm really looking to take every opportunity I get inside that cage to make a big splash," Cala said. "There are so many guys in this game now you have to open eyes quickly. My goal is to bring new eyes each and every time and give them something to remember me by. If I keep getting that done, I'll be on the next level in no time.
"I wouldn't say I'm in a rush by any means. I know I'm going to get, there and eventually I'll face the best in the world. It's just a matter of time. I'm going to be the best in the world, but there is work to be done along the way. I'm going to continue to do all the right things so when the opportunity comes I'm ready.
"I don't care if it comes tomorrow or two years from now. When it comes I'll be ready and make my run."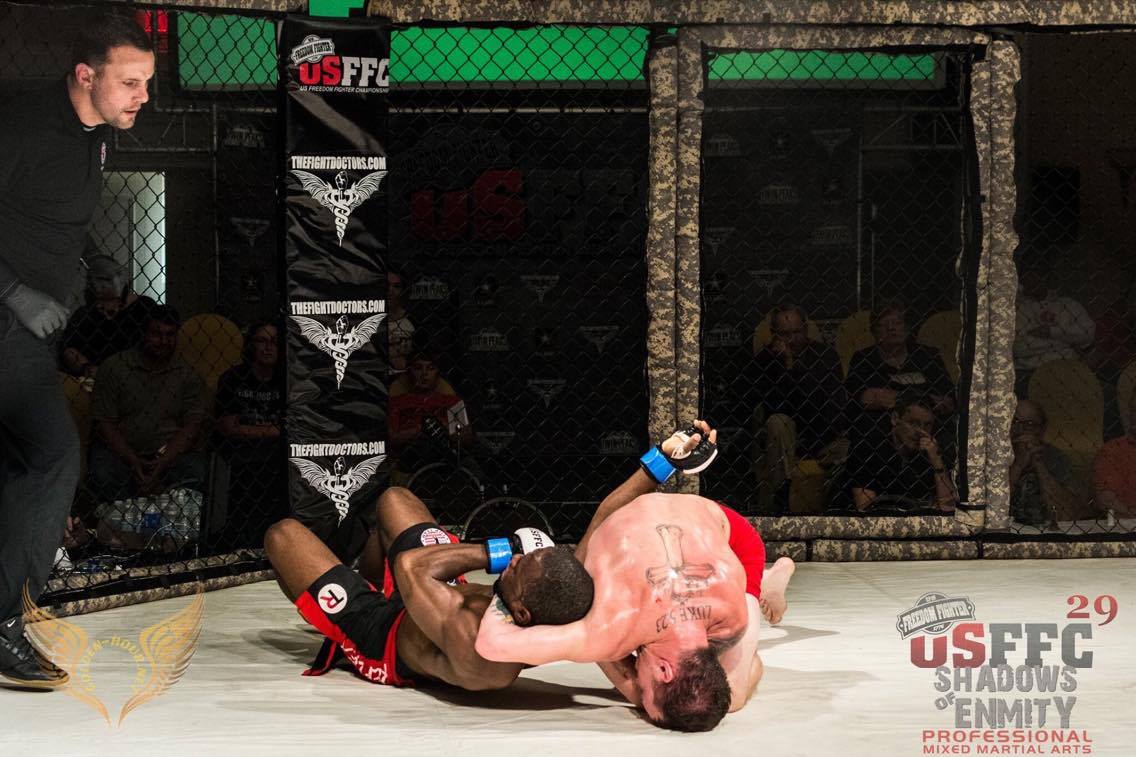 Although Cala suffered a setback in just his third outing as a professional, his two most recent bouts have been measurable gauges of overall progress. Cala steamrolled Jeremiah Scott in the exact fashion he should have, then engaged in a gritty affair against Kongo Bakatukanda that served to show an interesting wrinkle in his overall experience.
Where most touted prospects enjoy being the hammer but struggle when adversity hits, Cala appeared composed even when positions weren't in his favor. He continued to employ a versatile grappling game despite his opponent's best efforts, but when Bakatukanda scooped him up for a big slam the tides seemed to be turning.
Nevertheless, Cala remained calm and managed to work the power move into full mount position in an action-packed scramble. It was a veteran move from a fighter far from achieving that status, but just another indicator that Cala is far ahead of where his age and record would imply.
"I'm comfortable everywhere," Cala said. "Even in that last fight where Kongo scooped me up and I kind of got reversed and slammed down; I'm constantly attacking. I've found a way to be comfortable inside that cage and it's made a huge difference. In my one loss I got in a bad spot, freaked out and it cost me. I learned a lot from that happening and this is the type of game where it takes unfortunate things to happen to really push you along.
"I'm at the point now where I'm comfortable no matter where I'm at. Even if I make a mistake, now I know how to get back from it. I'm not going to beat myself again, and there aren't a lot of guys out there who can beat me at this point of my career. Once I put everything together, it's going to be even harder to do."
The regional scene in MMA has been historically filled with more misses than hits when it comes to promising talent, but Cala is one of several rising talents currently competing under the USFFC banner. Cala's work inside the cage has helped to shine a light on an area of the country that has long been overlooked for the fighters it produces.
While Cala doesn't necessarily believe anything will shift overnight, he's happy to be waking people up to the talent that resides in the Southeast.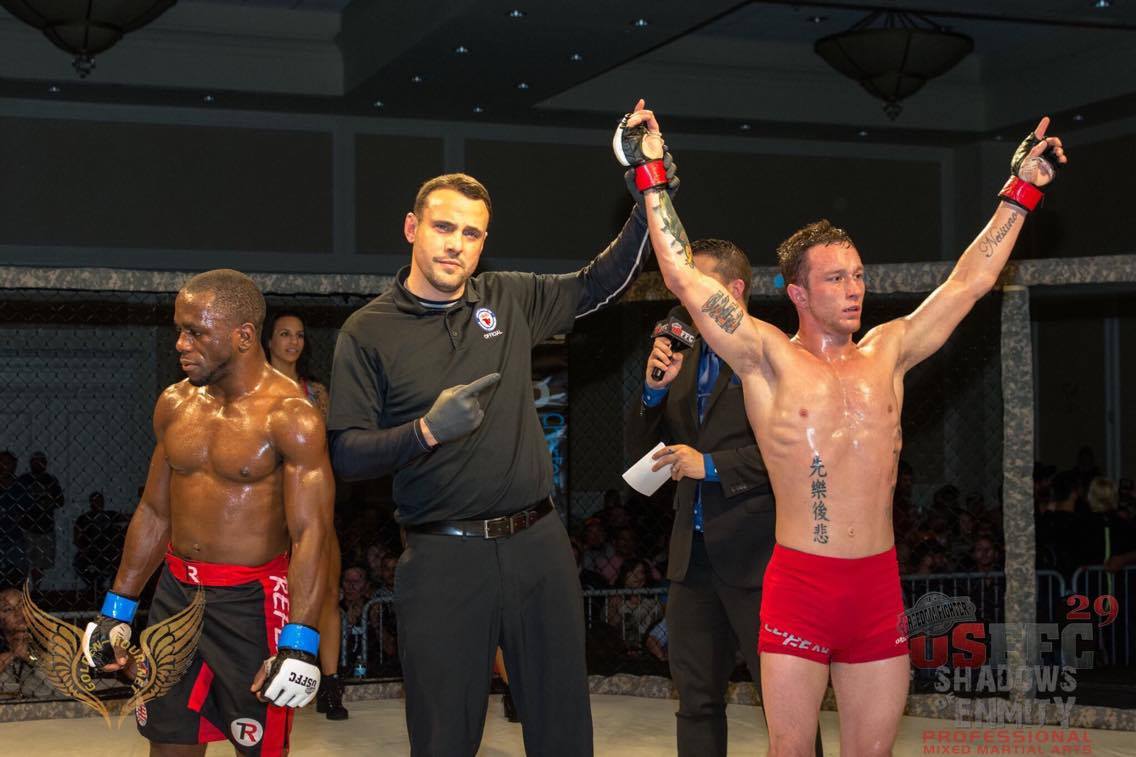 "I think things are changing as far as recognition goes," Cala said. "There hasn't been a ton of exposure to be had out here in the past few years. AXS TV would come through every now and again, but none of the major promotions ever come out this way. USFFC's deal with FloCombat is huge, because we are able to showcase talent that isn't being seen anywhere else and highlight regions that have been overlooked.
"It's going to make an impact on the bigger stages as well, because these guys and girls competing on these shows are going to start getting picked up."
Although Cala has started to build his name in the fight game, the lure of the spotlight and bigger paydays won't be enough to make him break the pace he's set.
Splitting time between home base and the MMA Lab in Arizona, Cala has worked with former champions and fighters currently competing at the top levels of game, and those sessions have only served to further encourage his drive. Cala knows he's already putting in the right work to keep his game sharp and progressing at a rapid rate, but he's missing the live-fire experience needed to make a long run in the big leagues.
Therefore it's just a matter of getting good fights that will push him further than the last, and before long the next bout will come under the brightest lights. Cala has no doubt he'll someday face the athletes he currently watches on Saturday nights, and he's determined to make it count when those biggest opportunities arrive.
"I'm already living that life," he said. "My girl and I split it up to where it all works out. I'm able to train all day and spend nights with my family. I get up the next day and do it all over again. We are making the sacrifices you have to make in order to get where we need to go. If you want to be successful in this thing you can't be halfway in or halfway out.
"I'd like to get right back in there as soon as possible. If I can find something short notice I'll take it, but it is probably more likely I'll fight again around the start of the new year. I was right back in the gym after my last fight, and I'll be working every day until the next one arrives."