Joanna Jedrzejczyk Wasn't Given a Warm Welcome by Her Rivals at ATT
Joanna Jedrzejczyk Wasn't Given a Warm Welcome by Her Rivals at ATT
UFC strawweight champion Joanna Jedrzejczyk talks about switching camps and training at American Top Team.
Oct 28, 2016
by Jim Edwards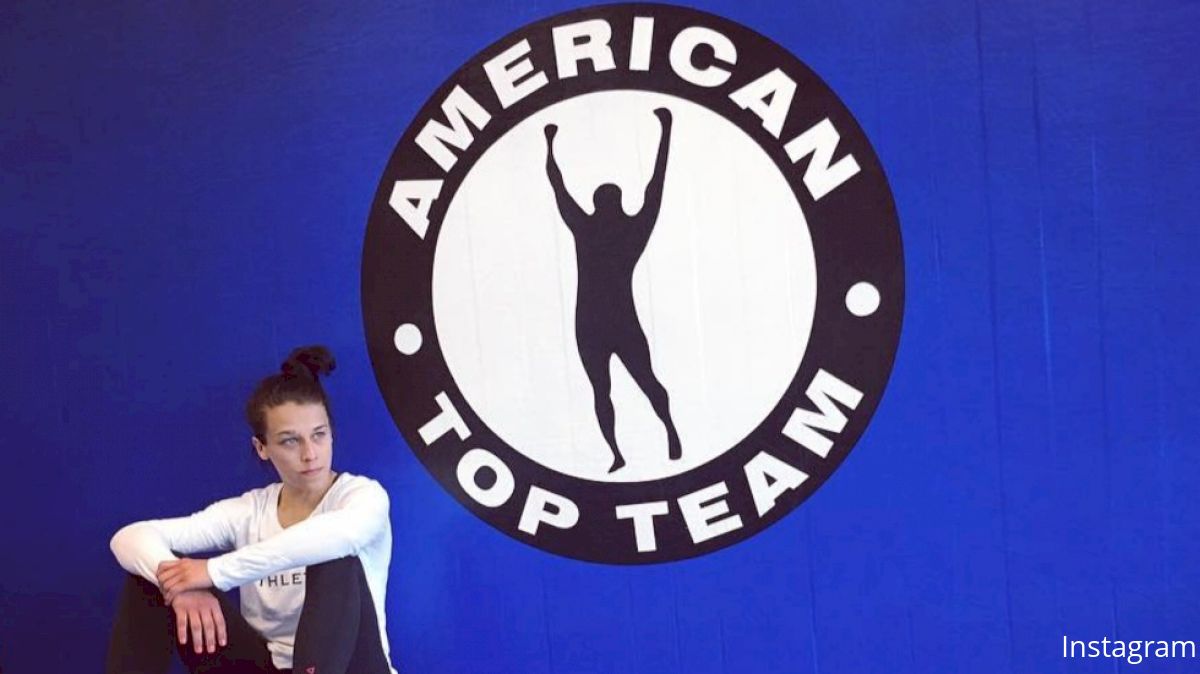 Joanna Jedrzejczyk has been a formidable UFC strawweight champion since winning the belt in April 2015, but even she has recently seen the necessity to move camps and change up her training.
Having made the move from Olsztyn, Poland, to American Top Team in Coconut Creek, Florida, Jedrzejczyk spoke to
Przegladsportowy
about why she made the decision to make such a big change.
"This may sound selfish, but I had to think of myself," Jedrzejczyk said. "I care about eating well, getting enough sleeping, and being ready to workout, because this will all matter on the day of the fight. I believe now I've found the right place, and I have arranged it all myself. When preparing for a fight, I must be selfish. I have to know that I will be able to cope physically and mentally.
"I feel like I'm on a mission now. I miss my loved ones from Olsztyn in Poland, but I have to do what's best for me to make sure I win."
Moving to the US to continue her progression
The current UFC strawweight champion then reiterated that nothing in Poland was wrong, but that she believed the move to the United States was required to continue her progression as a fighter.
"I'm not saying that in Olsztyn I was treated badly--it was very nice," Jedrzejczyk said. "I had a good relationship with my coaches Simon and Paul, as well as my colleagues from Arrachion.
[instagram url="https://www.instagram.com/p/BLrIKwYj1Xh/" hide_caption="0"]
"However, in the U.S., MMA is just a lot bigger. In Poland, it's becoming more popular, but [in the U.S.] right now the UFC simply enormous. I walk down the street and people recognize me and are surprised to meet me. It's as if they think the best UFC fighters live on other planets."
Life at ATT
Jedrzejczyk then spoke about how things are working out for her at American Top Team and who there she was spending her time with.
"There are Poles there--Krzysztof Jotko is someone who I can talk Polish to," Jedrzejczyk said. "I get on well with Jessica Aguilar who had been very helpful to me. She once said she wanted to fight me, but then she lost to Claudia Gadelha and is now coming back from injury.
[instagram url="https://www.instagram.com/p/BMCSRkHjQwf/" hide_caption="0"]
"Everyone here is very kind to me. People offer to spend time with me and to go out to the city as they know I'm new. Most my time I spend with Dr. Michelle and my dietician Paulina of Perfecting Athletes. I also go to Sunday Mass as it's very important to me. I go to a church very near Coconut Creek and the priest is very cool and can tell a good joke. I really like that there are a lot of Poles here, like in Las Vegas, After Mass, people recognize me and take pictures with me and visit me at ATT."
A rough first few days
While things are all good now, Jedrzejczyk revealed that it wasn't always the case and that when she first arrived--not all the women in the gym were convinced she should be there.
"To be honest first days were... quite difficult," Jedrzejczyk said. "Girls weren't amazed that I'm here. Valerie, Amanda Nunes, Nina Ansaroff, and Tecia Torres seemed to be saying to themselves 'What is Jedrzejczyk doing here?' Valerie I beat, Tecia dropped in rankings, Nina hasn't fought for a long time... What are we even talking about? What kind of threat am I to them? What kind of threat are they to me?
"After a few days, one of them said 'Joanna is a beast.' I think they finally saw what it takes to get on top, to get that belt, and defend it. Jessica Aguilar stuck up for me and said 'Girls, why are you gossiping about Joanna? Let's train normally and just learn from the best in the world.' They thought that I came there only for a while. And I think that I found a place to train at for the rest of my career."
(Translation credit:
Bartek Stachura
)
FloCombat's hottest content, delivered to your inbox
Don't miss breaking news, feature stories, event updates, and more. Sign up for the FloCombat mailing list today.