Eddie Alvarez Questions Conor McGregor's Champion Spirit
Eddie Alvarez Questions Conor McGregor's Champion Spirit
Anticipation is already at fever pitch and there are still four weeks to go until Conor McGregor faces Eddie Alvarez at UFC 205 on Nov. 12.
Oct 14, 2016
by Jim Edwards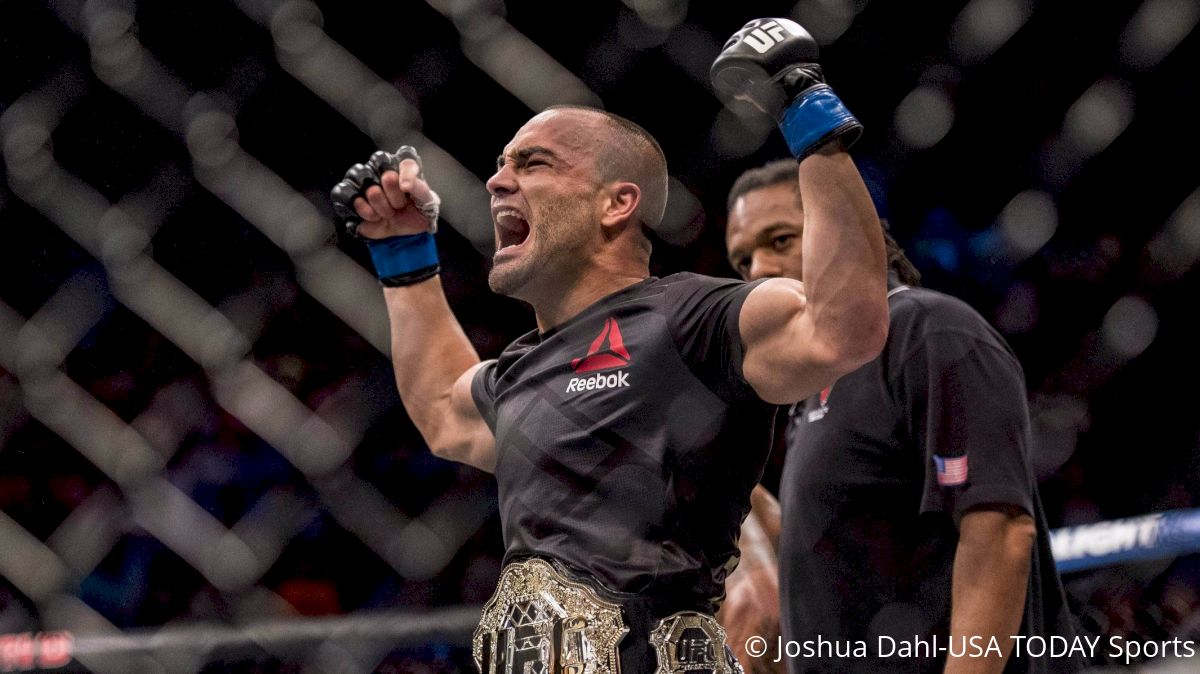 Anticipation is already at fever pitch and there are still four weeks to go until Conor McGregor faces Eddie Alvarez at
UFC 205
on Nov. 12.
While the Irishman has locked himself away in Dublin, Ireland, at SBG, Alvarez has been more than happy to talk to the media about the upcoming fight.
Speaking on
The Countdown with Michael Bisping
, Alvarez gave some insight as to why he thinks everything is in his favor heading into the fight at New York City's Madison Square Garden, and why McGregor's preparations have been far from ideal.
"Mark Henry has been game planning for Conor for a little bit, because he thought Frankie Edgar was going to go after him," Alvarez said. "Before we even had the fight Mark Henry had the game plan, so we already knew what we wanted to do, what Conor was strong at, and what Conor was weak at. The good thing is he just recently fought and you can't change much in that amount of time.
"We got a good scanner report, a good game plan, and I think just stylistically it's my fight to win. I won't say it's easy, especially against a guy who has the crowd like that on his side, but I'm going to get this job done and I'm going to get it done violently and quickly."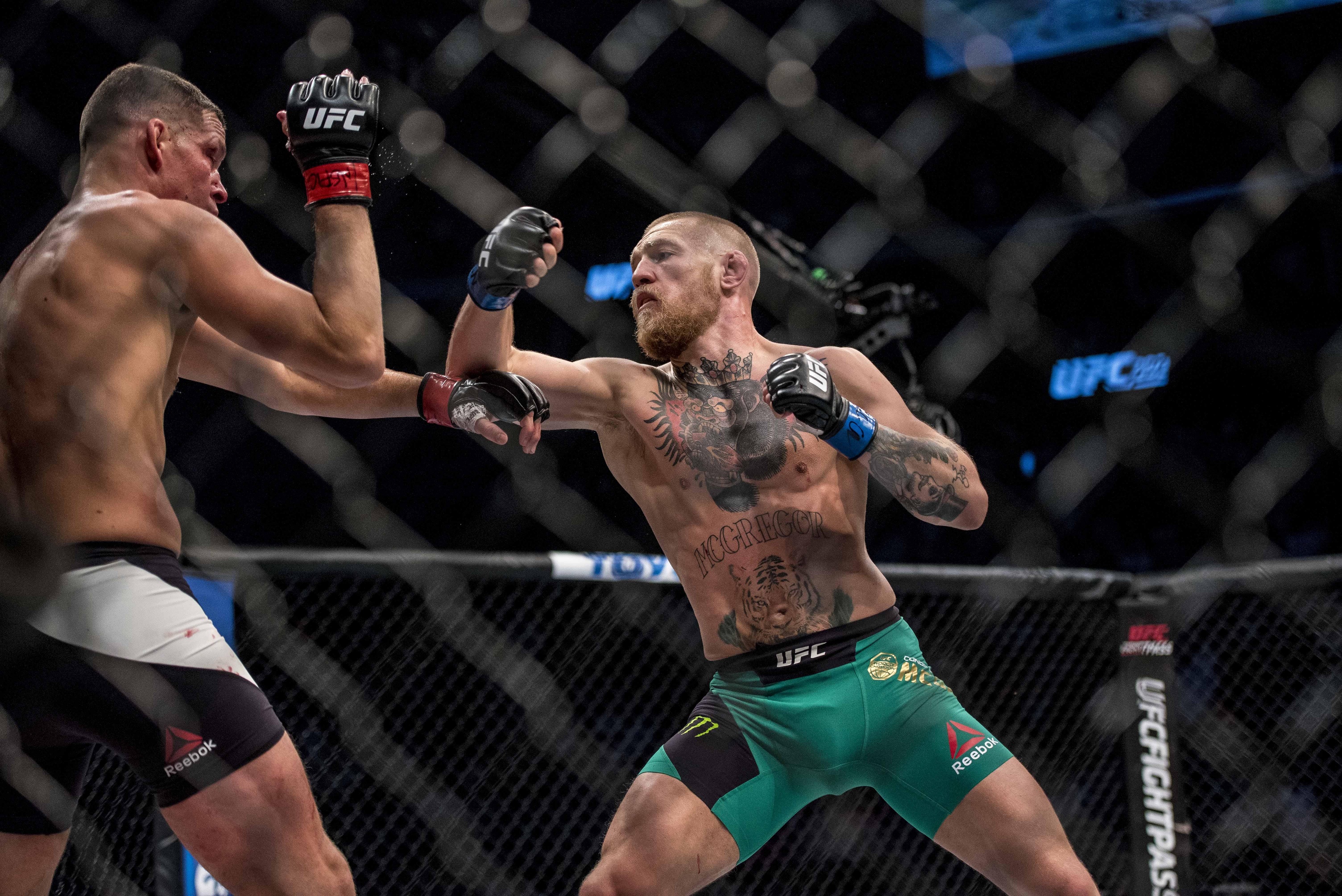 Aug 20, 2016; Las Vegas, NV, USA; Nate Diaz competes against Conor McGregor during UFC 202 at T-Mobile Arena. Mandatory Credit: Joshua Dahl-USA TODAY Sports
It's long been thought that the key to beating the Irishman is to take the fight to the ground. While Alvarez didn't dispute that, he also said he'd have the advantages elsewhere in the fight and that grappling wouldn't be his only route to victory.
"I've been in the game long enough--I can be very patient," Alvarez said. "I can punch, I can knock people out, I can kick, I can wrestle, and I can takedown--I don't have to rush anything. I can take my time and be patient and find my opening. When I do, I always felt like there are big holes in his game that are there to be exploited.
"The opponents that have been picked in the past with him, if you know anything about fighting, have been picked for him to win. I don't think he's come up against anyone like myself who is able to do the things I'm able to do."
Working with Henry, Alvarez believes he is making improvements all the time and that his camp for McGregor is going to be his best yet. The UFC lightweight champion said he's had no shortage of people able to come in and replicate McGregor's style.
"We have someone coming in, but as far as boxing I've trained alongside Bernard Hopkins and some of the best," Alvarez said. "I've also trained with some of the best southpaws in Philadelphia, and I spar regularly with pro boxers."
Alvarez then outlined McGregor's biggest weakness and it wasn't anything to do with the Irishman's physical abilities.
"Technically, I think Conor's a good fighter," Alvarez said. "He probably does a lot of drills so technically he's sound, but for me, fighting after a certain point, technique doesn't matter in a championship fight. It comes down to will, it comes down to spirit and your willingness to win the fight. I think that's the main ingredient to what makes a champion and I think that's what he's missing.
"I honestly feel that's what he's missing. He's very technical, he's a clean good fighter for a round, round and a half, but when you get deeper into a fight we've all seen him in moments of adversity and it doesn't look good to me--it doesn't look like championship caliber. It doesn't look like someone who's willing to take a beating and get on that stool and come back out and give it back to the guy."