Top Turtle Podcast: No Love Lost Between Scots Stevie Ray And Paul Craig
With UFC Glasgow only a month away, the UFC are ramping up their media machine to get the natives pumped for a fight card that has plenty of local flair. In addition to some talent from nearby England, ireland and Wales, all three of the UFC's Scottish fighters have been booked for fights. Although each seem excited about getting to prove themselves on their home turf, a couple have not been so excited about their company for the media.
 
In interviews with FloCombat's Top Turtle MMA Podcast, both Stevie Ray and Paul Craig dished about their less than friendly relationship.
 
"We had an awkward interview the other day; [Craig] thinks we're joking, whereas I'm 100% real," Ray said. "When I was calling him a dick, I was definitely being serious with that."
 
While Craig wasn't exactly warm and fuzzy in his comments about Ray, he was a little bit more tame in his dislike of his countryman.
 
"He hates me. I think as a fighter, he's outstanding. I can't take away from him," admits Craig.  "He's fought two of the biggest names in his division. But as a person, he bores the life out of me."
 
Although each seemed to be on the same page about the uncomfortable nature of doing interviews with someone you don't get along with, they could not agree quite on how it got to this point. Ray pointed mostly to comments about his family.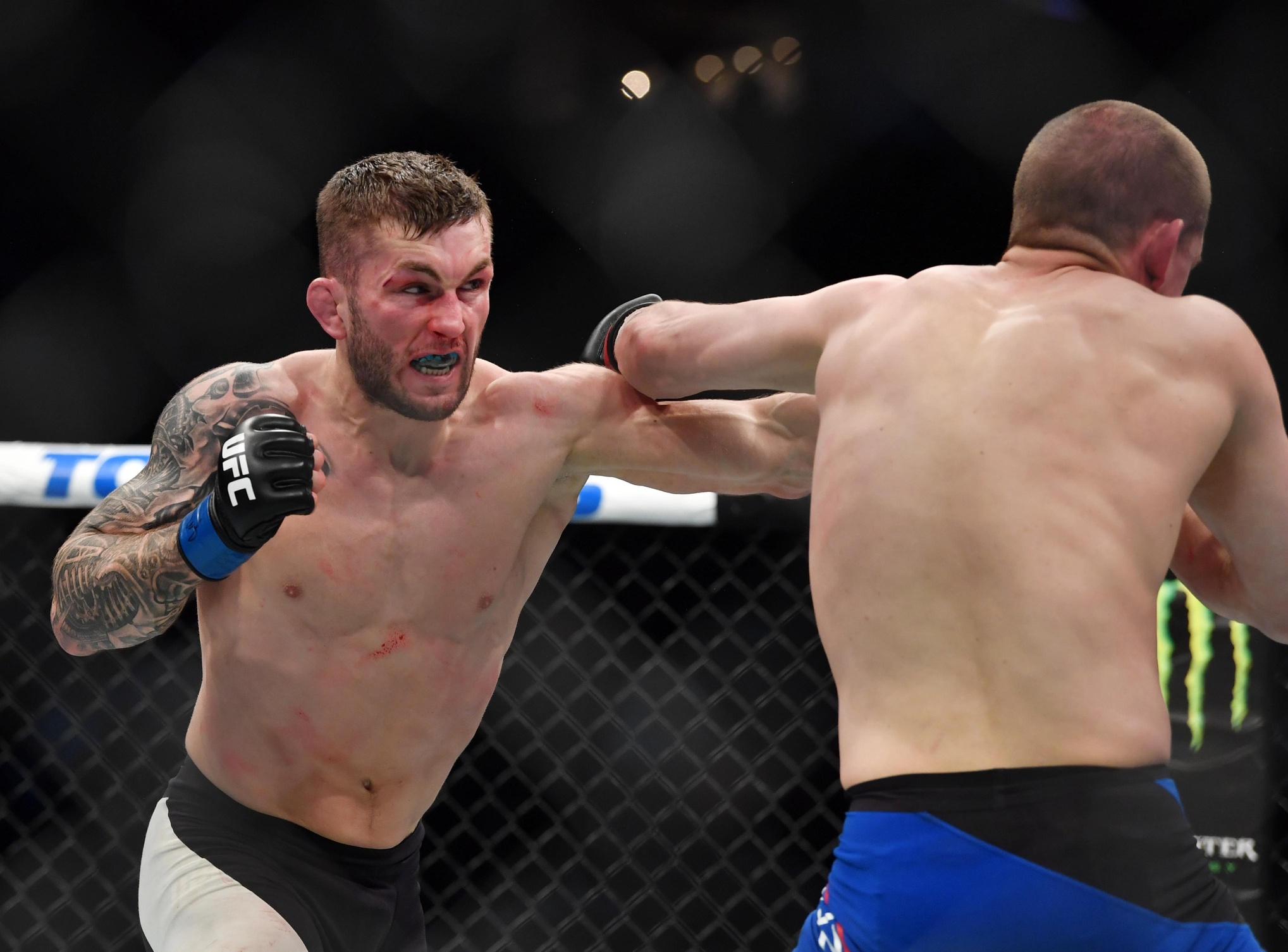 Apr 22, 2017; Nashville, TN, USA; Stevie Ray (blue gloves) fights Joe Lauzon (red gloves) during UFC Fight Night at Bridgestone Arena. Mandatory Credit: Christopher Hanewinckel-USA TODAY Sports 

"After the interview, he was giving me a nudge like, 'It's all banter, Stevie. It's all banter,' and I'm just thinking, 'No, I hate your guts.' He's the one who spoke about my friends and family, so he's not got as much beef against me as I do with him."

Ray did not elaborate on the nature of those comments, but Craig was welcome to discuss them.
 
"It was my early days of MMA. I had maybe one or two fights pro," Craig said. "Stevie Ray was fighting for the Cage Warriors championship… and he had put up a [GoFundMe] page.. And it was to fund him to go to the states to train. He had already been putting up, 'I'm going to need money or I'm going to leave the sport,' all that kind of stuff. If you get into the sport for money, you're in the wrong sport.
 
"I'm the one who said, 'Why don't you get a job?' At this time, I was a full-time fighter and I was a high school teacher. I was working my ass off. So, if I can do it, why can't he do it?... Then he made up this lie about how I had insulted his family. The line I said to him was, 'How about you get a job and stop popping out weans [children]?"
 
Craig went on to elaborate that the comment wasn't meant as a target at Ray's children, but as a comment of his complaints. But Ray's issues with Craig don't end there. Being around Craig for so long, Ray said he's sick of Craig's immaturity.
 
"And I just don't like him... My coach Jim Doolan just told me today that they were both at a fight show and a teammate got beat," Ray said. "James Woods just kind of got unlucky and got beat and Paul Craig was sitting there laughing, after my teammate had just lost, sitting there laughing and giving him the finger. It's just immature as hell."
 
So while these two do a fair job of putting on a pleasant front for the UFC in efforts to promote their second trip to Glasgow, don't expect them to be exchanging Christmas cards any time soon.
 
EMBEDDED PLAYER