Clay Guida Says Lightweight Return 'Feels Like UFC Debut'
By Elias Cepeda

Back when I met Clay Guida training on Dino Costeas' mats in Chicago, he was a union carpenter driving hours every day before and after work to different gyms to get his training done for a sport that didn't even have his lightweight division as a part of the big leagues. The lightweight also fought as often as promoters would let him inside the cage.
 
Consider Guida's fighting five times between March and June of 2004, or his fighting three times in the last two months of that same year. We're talking a breakneck pace that saw Guida fight three times (seriously) in six days between May 14 and May 20 of 2005, and then once more three weeks after that.
 
Suffice to say, Clay Guida loves to fight, and so going an entire year between bouts has not been easy for the UFC star. "It wasn't by choice, man. It wasn't by choice," Guida tells FloSports.
 
The refrain is an increasingly common one in the modern UFC era -- healthy, popular fighters reporting that they have difficulty getting booked for contests by the promotion they're exclusively tied to. Of course, Guida doesn't complain.
 
"If you're not winning, you get left behind with matchmaking," he continues.
 
"It's harder and harder to get a fight, these days."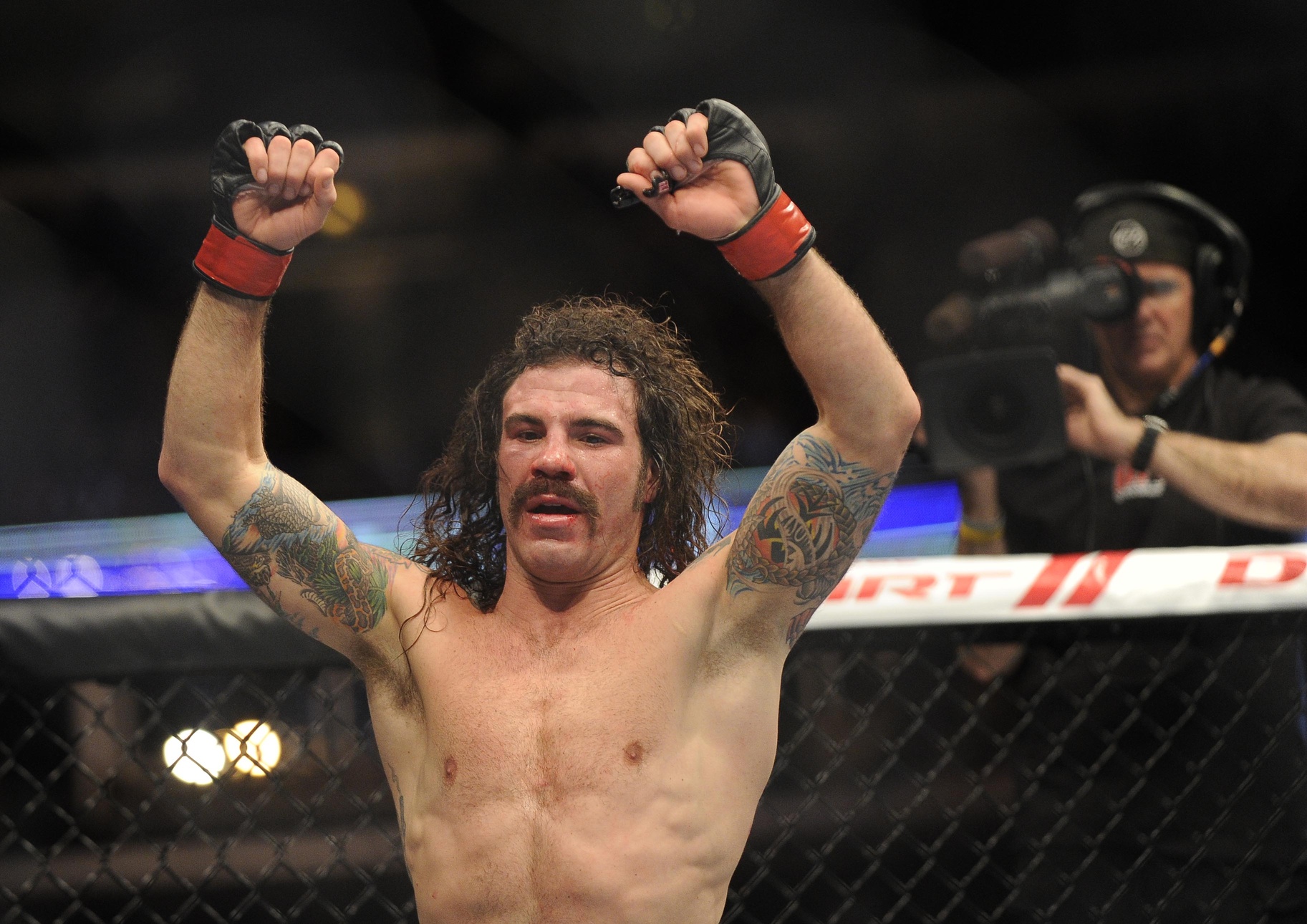 Jan 26, 2013; Chicago, IL, USA; Clay Guida reacts after defeating Hatsu Hioki (not pictured) during UFC on FOX 6 at the United Center. Mandatory Credit: David Banks-USA TODAY Sports 

But, now "The Carpenter" has one. Guida last fought in June of 2016 at UFC 199 and will finally return to action June 25 in Oklahoma City when he takes on Erik Koch.
 
Some UFC fighters, caught in the middle of difficulties getting booked, drug test suspensions or other challenges have publically asked for the UFC to release them so that they could pursue their careers elsewhere. Guida says he never once considered that.
 
"No, man," he sniffs, sounding almost shocked at the suggestion.
 
"I'm a UFC fighter."
 
Guida campaigned at featherweight in recent years but is now moving back up to lightweight, where he owns wins over the likes of Anthony Pettis and Nate Diaz. The "Team Alpha Male" member didn't plan or like that he had to go a year without fighting -- by far the longest inactive stretch of his long MMA career--but the time out of competition did have some silver linings to it.
 
"We're always in shape but the body got to heal up," he explains.
 
More importantly, perhaps, "I'm hungry," he continues.
 
"I'm just motivated to fight, man. Over 10 years in and I'm as hungry as ever to fight."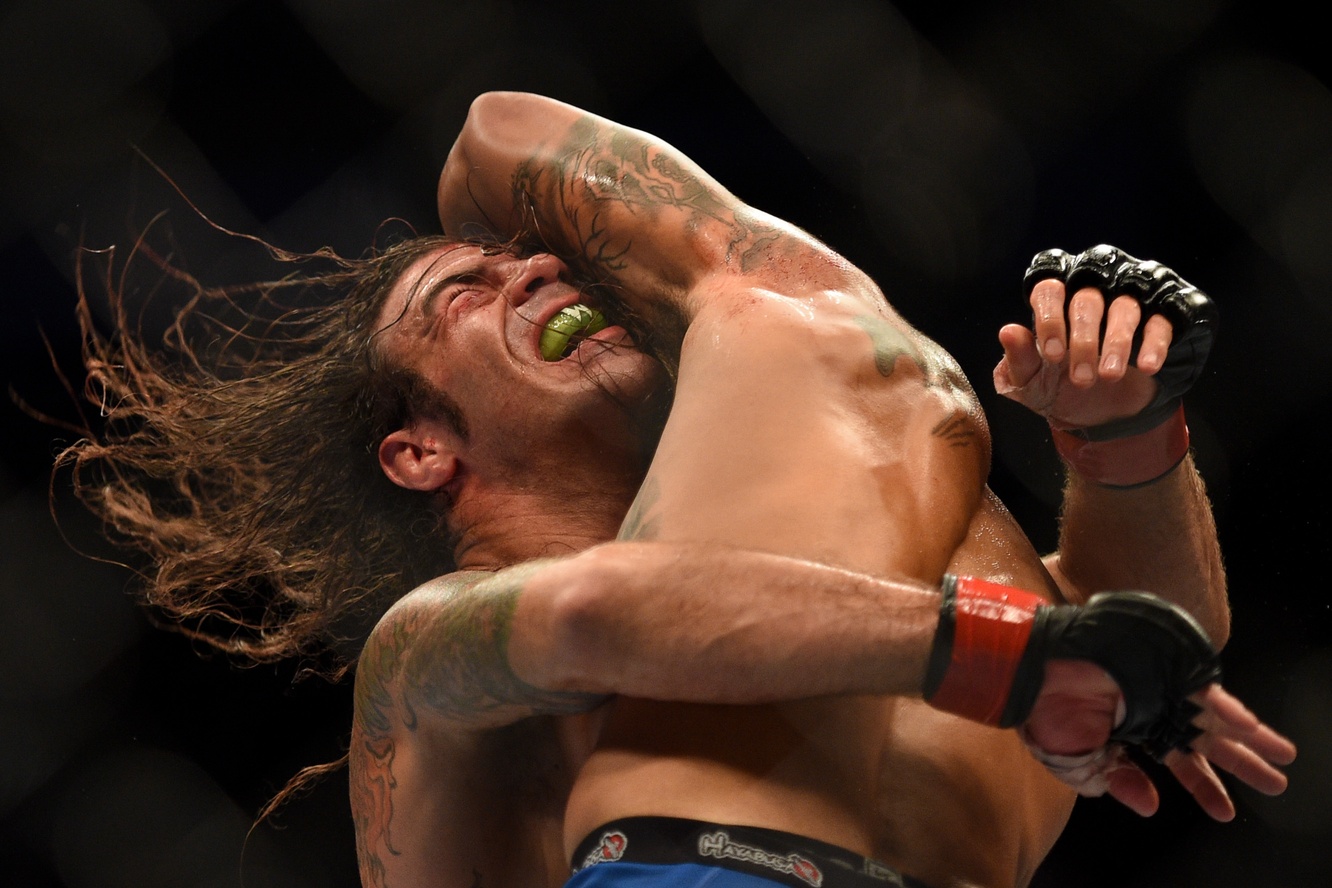 July 26, 2014; San Jose, CA, USA; Clay Guida (red gloves) fights Dennis Bermudez (blue gloves) during the featherweight bout of the FOX UFC Saturday at SAP Center. Mandatory Credit: Kyle Terada-USA TODAY Sports 

Guida also seems to specifically be enjoying life back as a lightweight. Though he spent his entire career being smaller than just about every opponent he faced, similar to former lightweight champ Frankie Edgar's case, Guida is happy to leave behind the weight-cutting it took to get to featherweight.
 
In the end, Guida says it was "an easy decision" to move back up to lightweight at 35 years of age. For one, he's done quite well in that class and for another, life is more fun without extreme dieting and dehydration.
 
"Lightweight is where we had our most success, man. At featherweight we had some good wins and some tough losses. At lightweight we had our most success, though. We beat some of the best in the world at lightweight, and lost to some of the best in the world," he explains.
 
"Now, we're back to where it all started--155 pounds. I'm enjoying the process of preparing for a fight a lot more, again. I just enjoy the process more, now, that I don't have to worry about every little thing I eat. I can focus on the things that matter -- skills, the fight, conditioning and going in there with a full tank.
 
"We're always in shape and it isn't really anything people could tell from the outside, but it was more about not enjoying the process as much and having to think about a lot other things other than fighting."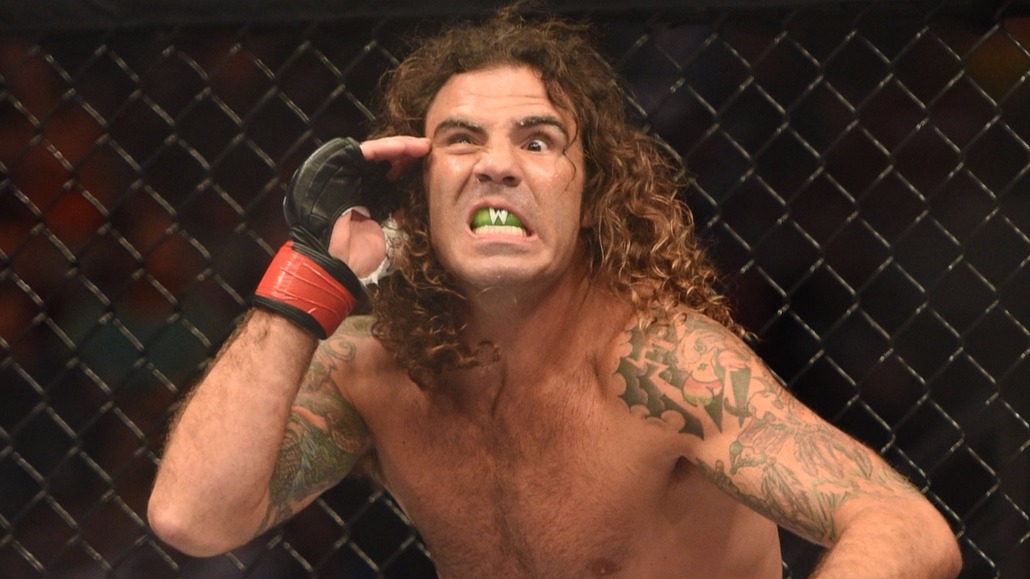 Fight fans can then expect a happy, healthy, driven Guida on fight night. After a year away from the bright lights and big stage, however, it seems reasonable to wonder whether the consummate ironman will experience any rust or dullness upon his return.
 
It probably won't surprise longtime fans of Guida, but it turns out that, just as he doesn't accept getting tired in an MMA fight ("This is what we do for a living. If you can't do 15 or 25 minutes of exercise without getting tired, you should find a different sport to do. Soccer players are out there running for 90 minutes," he once told me, completely sincerely) the concept of "ring-rust," is one that the longtime contender rejects out of hand.
 
"Man, I feel like I just fought the other week. Ring rust isn't real. It's just an excuse for some guys," Guida says.
 
"This is what we do. If you've been doing this for years, train hard with a great team you should be ready to fight. I don't feel like any time has passed since I last fought. I feel like it was just yesterday that I debuted in the UFC, heck. I remember that day exactly - October 14, 2006 at UFC 64. You were there. I never forget that day or lose sight of where we are. I feel like this is my 10-year debut (laughs), and I feel ready for it.
 
"I think it's a classic striker vs wrestling grappler match up. We're going to put on a Chicagoland show."