Joe Lauzon Plans To Be Coach And Fighter At UFC Fight Night 108
By Elias Cepeda

After his back-and-forth battle with Marcin Held in January, UFC lightweight star Joe Lauzon was upset with the judges' collective decision for the second fight in a row. The previous August, he'd lost a controversial split decision to Jim Miller in a rematch of their thrilling 2012 scrap.

In January, however, the judges' nod went to Lauzon over Held. Still, the 32-year-old fighter was not pleased with the outcome.

Initially believing that Held had done enough to win with his takedowns and top positions, Lauzon openly campaigned for Held to be given due credit.

"I was probably extra sensitive to bad decisions coming off of the Jim Miller rematch," Lauzon told FloCombat ahead of his UFC Fight Night 108 fight against Steven Ray in Nashville. "Bad decisions really hurt fighters, their lives and careers. And right after the fight with Marcin happened, I did think I lost. You always focus on the bad things and we thought with his takedowns that he should have won."

In the weeks and months that have followed, Lauzon has made his peace with the victory, though. In fact, after watching tape, he feels good about saying that he thinks he edged Held out in the close contest, which saw Lauzon nearly finish Held in the first with elbows to the head and later score with a solid armbar attempt.

"He definitely won the third, and I definitely won the first round," Lauzon said. "I didn't realize how much I'd hurt him with the elbows in the first round until watching the tape. In the moment, you just concentrate on the things that didn't go your way, like his taking me down. But later I realized I definitely won the first round and I think the second round was close but that I won it. When he got me down, he wasn't able to do damage and didn't come close to finishing.

"Afterwards we talked with Marcin and his team, they were really nice and he's really tough, and they told us that was their whole game plan -- to take me down and just hold me down. I thought, 'You son of a gun!' (laughs)."

Since Lauzon feels good about the win now, he promises that he didn't jump right back into training camp for Saturday's event to prove some type of extra point. Opportunities came knocking for him and Lauzon simply took them.

"This was a little sooner than I originally planned to fight again -- I was thinking May, the Dallas card [UFC 211] -- but I couldn't get on that card. Then, [Lauzon MMA teammate] Joe Proctor got a fight on this Nashville card and so I planned to go to it to corner him. Then, a little after, they offered me a fight on it as well. It was sooner than I wanted, but I was actually just about where I wanted to be when they offered the fight, so it was fine. My elbow was really sore after the fight with Marcin from elbowing him and that took time to heal, but other than that I felt really good."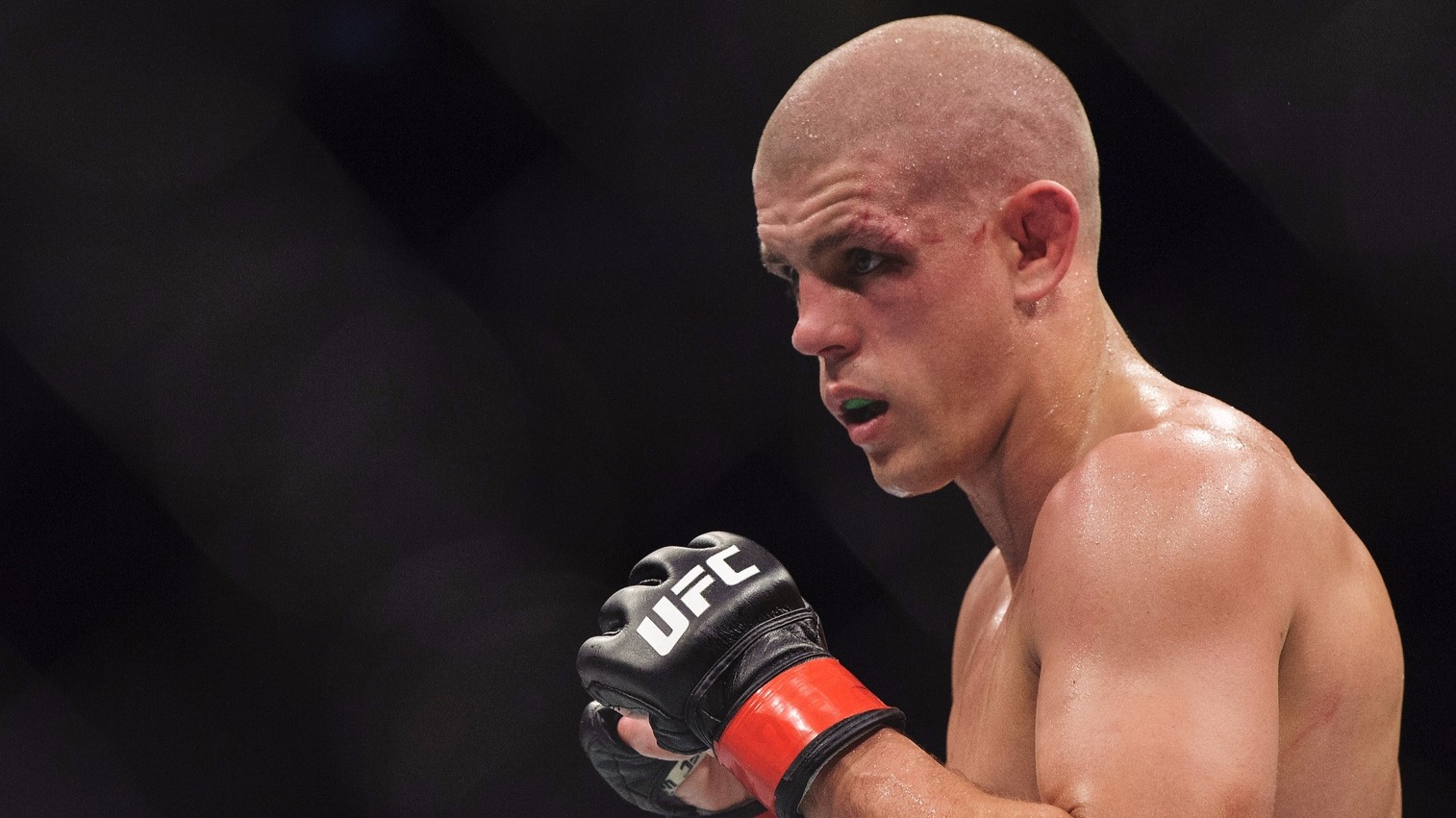 © Anne-Marie Sorvin-USA TODAY Sports

According to Lauzon, Proctor didn't mind at all that his coach suddenly turned back into a fellow fighter who would have to also be concerned with himself on fight night instead of focusing on tending to Proctor.

"Proctor actually wanted me to be on the same card," Lauzon said. "I asked him what he thought when they offered me the fight and he was all for it."

Besides, Lauzon doesn't plan on giving up his cornering duties that night, even though he'll be fighting later in the night.

"We're going to try and still corner him," Lauzon said. "We just have to see if the state commission is cool with it, but that's what we want to do. Proctor is early on the card and I'm a bit later so the timing shouldn't be a problem at all."

Saturday's match against Ray will be Lauzon's fourth fight since last July. The record-setting veteran is once again fighting with the type of frequency he did as a much younger man, to say nothing of his pulling double duty as a team leader and coach like he will with Proctor this weekend.

The aggressive fighter says his recent activity level spike can simply be credited to his health.

"I always love training, I'm always in the gym," he explained. "Whenever I'm healthy I'm training, and when I'm training I'm looking for fights. I didn't talk too much about injuries before, but I had a couple serious ones that just needed time to heal. I've been feeling good lately and when an injury has popped up, I've taken care of it, rested and gotten right back to it. I love to fight, and I'll do it whenever I'm healthy."