Event Hub
The Return Of An Icon: What To Expect From Anderson Silva At UFC 208
The talk of being the greatest of all time in one's particular sport has been thrown around quite a lot lately. Just this past Sunday, Tom Brady and the New England Patriots pulled off an unfathomable 25-point comeback in the Super Bowl against the Atlanta Falcons, securing Brady's fifth championship and fourth Super Bowl Most Valuable Player Award.

Some would have (rightfully) argued that he was the greatest quarterback even before his impressive performance on Sunday, but the debate is no more. He's the best to ever play the position.

In mixed martial arts, there is similarly easy argument to be had as to who is the greatest of all time. That fighter is Anderson Silva.

On Saturday, February 11, Silva will return to the cage for the first time since July 2016 when he takes on unheralded middleweight contender Derek Brunson, who sits eighth in the UFC rankings, at UFC 208 in Brooklyn, New York.

At 41, Silva is looking to regain some of the form that made him the most dominant champion in UFC history. His historical middleweight title run between 2006 and 2013, including 10 title defenses, is a record most champions won't even think of ever touching.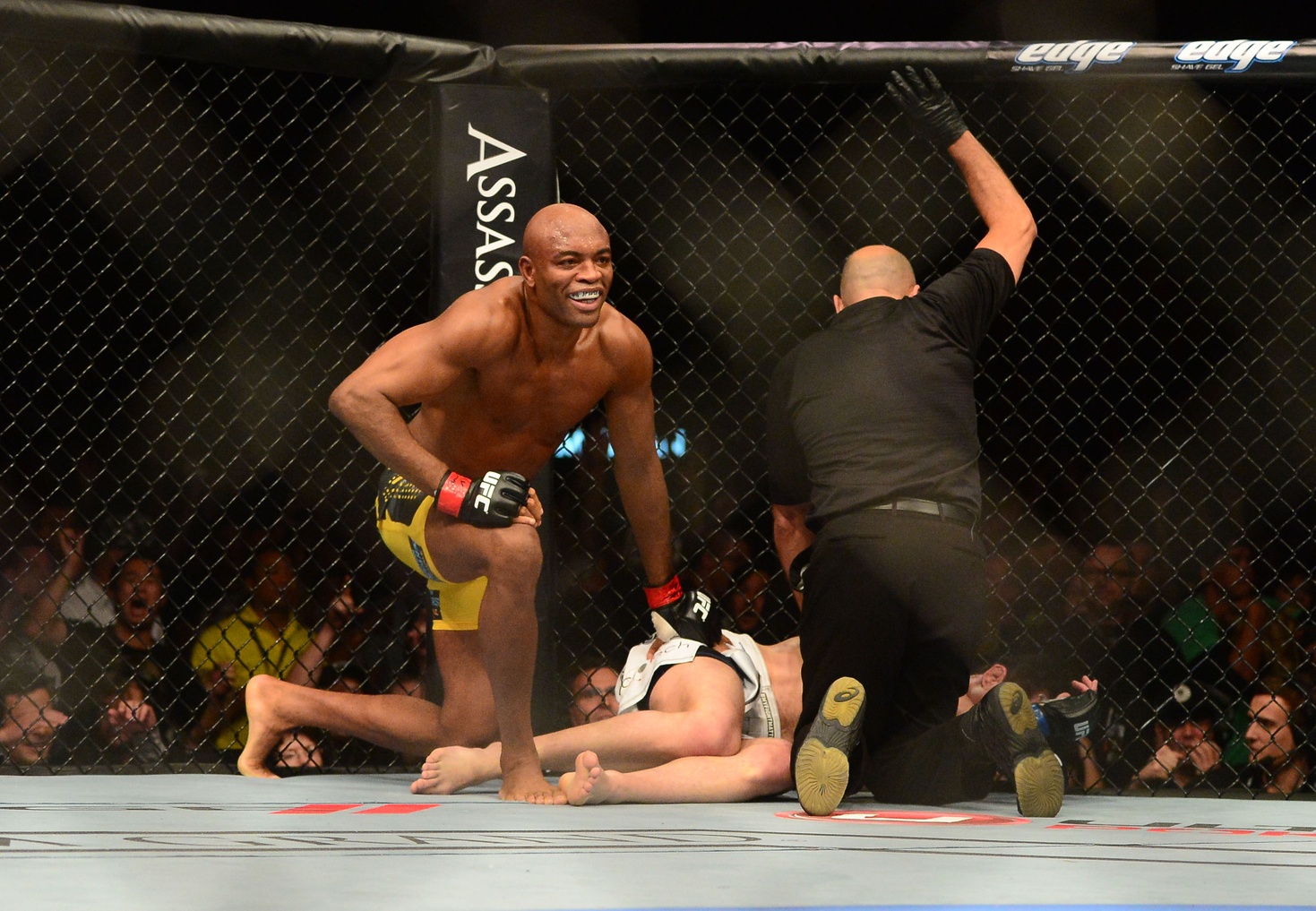 Jul. 7, 2012; Las Vegas, NV, USA; UFC fighter Anderson Silva (left) celebrates after defeating Chael Sonnen during a middleweight bout in UFC 148 at the MGM Grand Garden Arena. Mandatory Credit: Mark J. Rebilas-USA TODAY Sports

Longtime fans will remember how easy Silva made everything look. His ability to measure distance, find his range and land strikes from a variety of angles took the sport to a new level.

But at UFC 208 this weekend, the Barclays Center won't be welcoming the Silva of 2006. He might not like to admit it, but this isn't the man who made Forrest Griffin look like he was throwing punches under water or made Chris Leben look like an amateur.

Instead, we have a great fighter who has lost four of his last five bouts. Silva is still able to compete with some of the best, but he's not the world-beater he once was in the Octagon.

His opponent, Brunson, is 7-2 so far in his UFC career and is coming off of a loss against Robert Whittaker. He's got the bullying ahead style that Silva has had success against in the past but also has the power to finish any middleweight he faces.

Silva's intentions as a fighter at this point in his career aren't clear. He has gone back and forth on whether or not a world title fight is still in his plans.

What we do know is that this is the twilight of Silva's career as he tours the world showing glimpses of what an all-time great fighter looks like.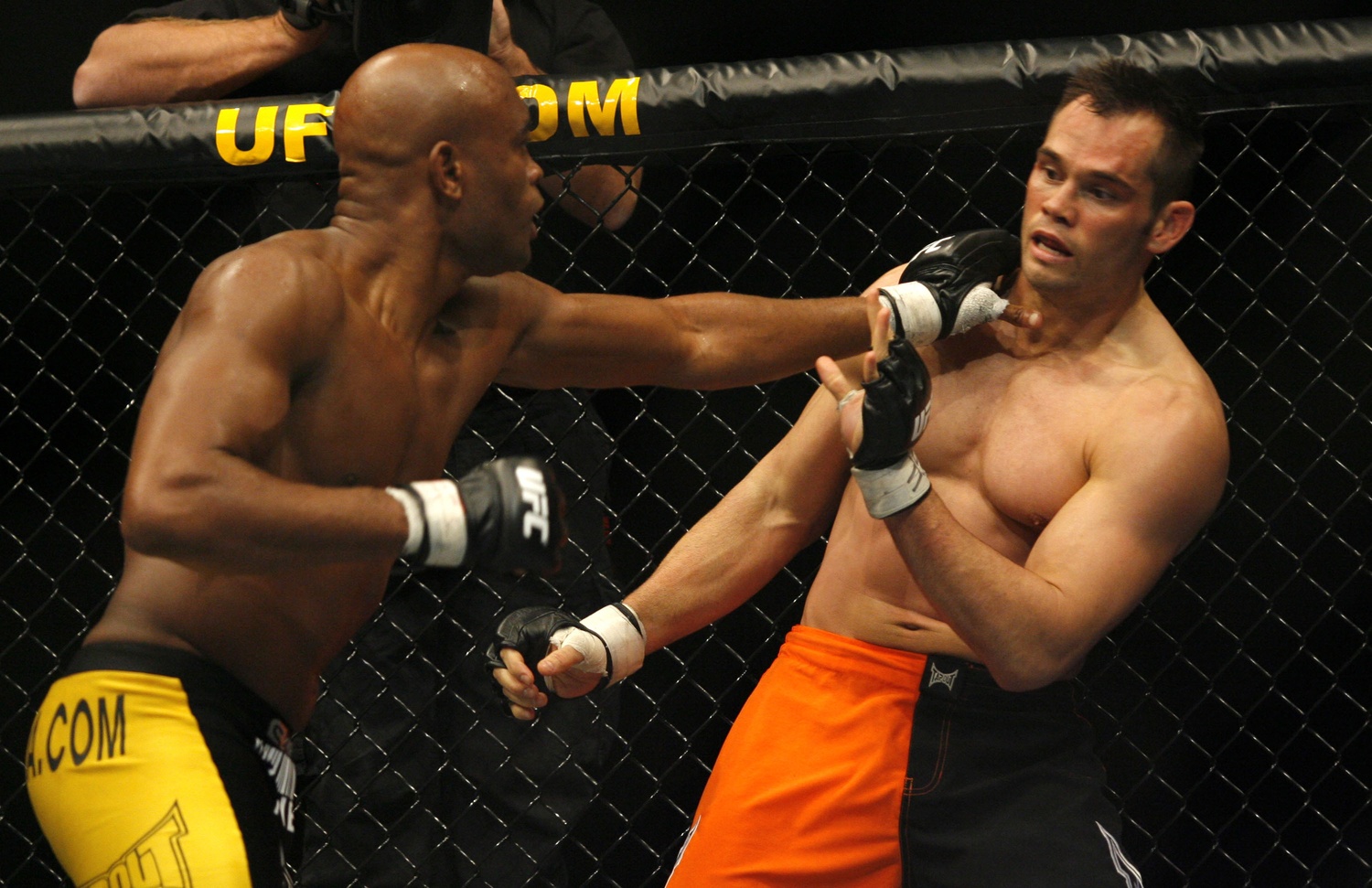 October 20, 2007; CIncinnati, OH, USA; UFC middleweight champion Anderson Silva (black) and Rich Franklin (orange) face off in their 5 round bout at the US Bank Arena in Cincinnati, OH. Silva retained his title via 2nd round stoppage due to strikes. Mandatory Credit: Ed Mulholland-USA TODAY Sports

The greatest athletes are the ones who take their respective sports to a new level. Bobby Orr revolutionized the defensive position in hockey, and Wayne Gretzky took skating and passing to levels people thought unimaginable. Michael Jordan showed a touch with the basketball that had every street baller mimicking him. Brady shows a calmness under pressure and ability to find the open man that young gun slingers will be following for decades to come.

Silva has done the much same thing for mixed martial arts. His grasp of distance, timing and footwork forced everyone else taking part in the sport to up their games if they wanted to compete. We should thank him for that.

Basement-level MMA strikers today display considerably higher abilities than they did a decade ago. That's because of innovators like Silva.

At UFC 208, we'll see an older, wiser Silva do what he does best. And who knows, it only takes one good punch to get the fight world buzzing.

Hold onto your world title tight, Mr. Bisping.


By Shawn Smith